New gallery where's the frame? has announced PAPER MODE – their first-ever virtual exhibition presenting up-and-coming London based artists, which will go live today Wednesday, April 21st, 2021 on their online gallery. Talented painters Sofia Clausse, Karimah Hassan, Eleanor Johnson, Hannah Shin, Kelda Storm and C. Lucy Whitehead (who all happen to be women artists) have created original artworks on paper to be sold online.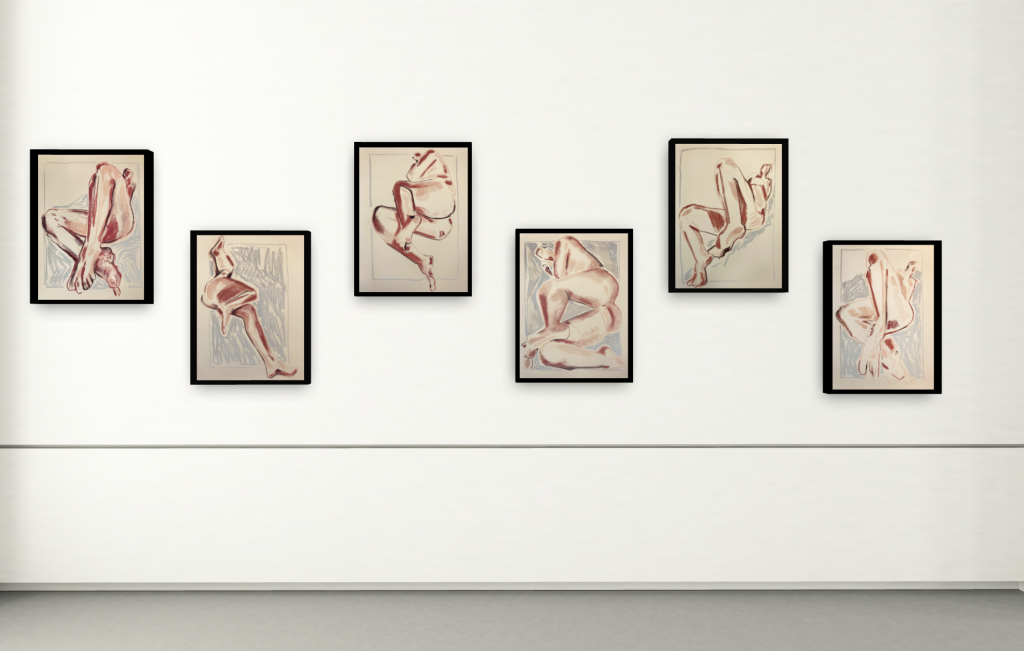 With PAPER MODE, where's the frame? creates the opportunity for early-career artists to sell their work to a worldwide collector's base. In this way, collectors can support artists in a very important stage of their career during uncertain times.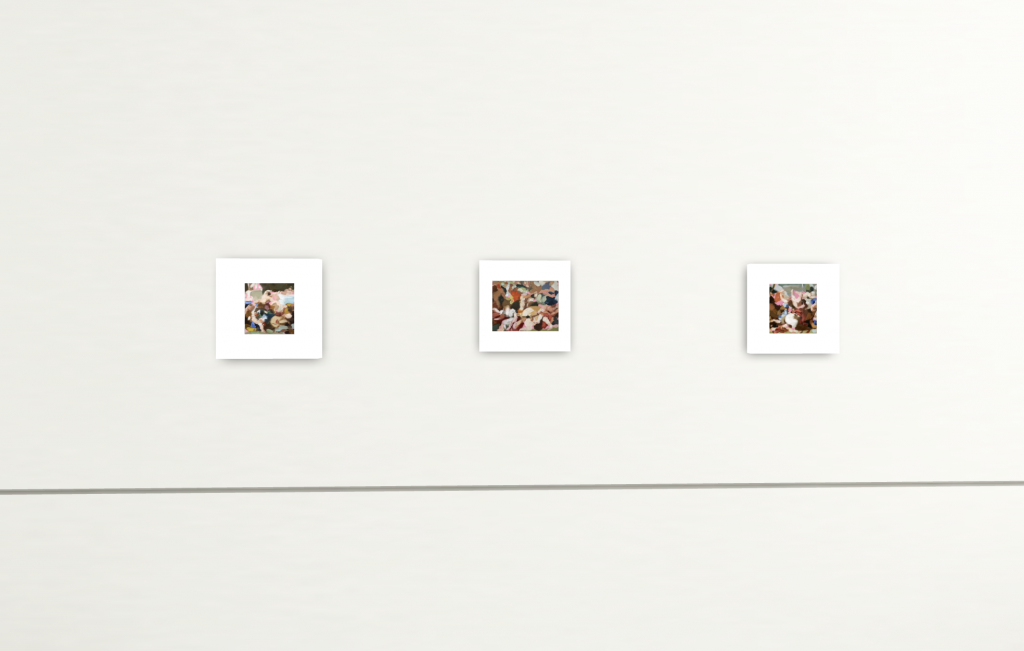 Putting artists first, where's the frame? foregrounds storytelling, so viewers can really dig deep into the concepts of the artworks. All trained in London at art schools like the RA, RCA and SLADE, although not bound to a theme, the artists express a range of topics pertinent to our time.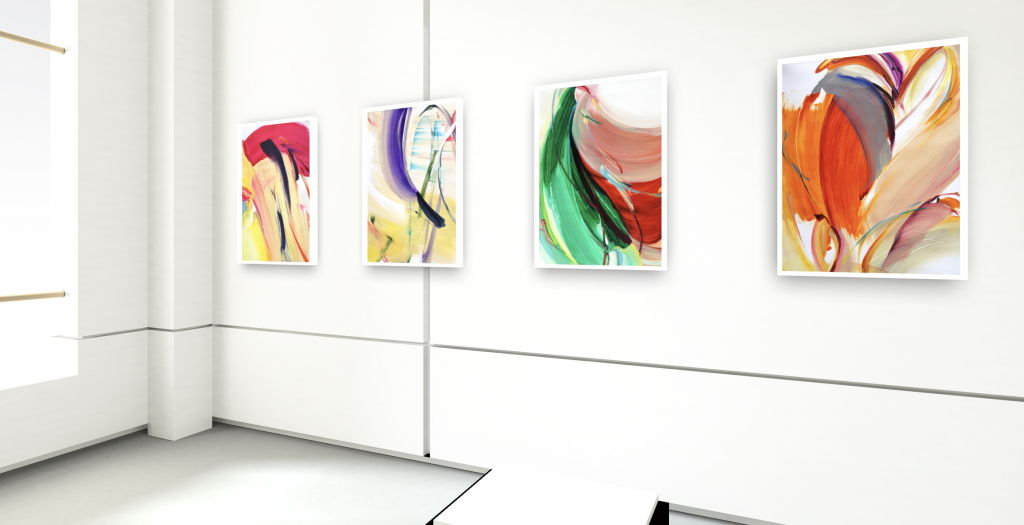 Argentinian artist So a explores entangled modes of communication especially language and translation with patterns produced by her custom made tools. Real-life yet a raw depiction of her community with bold lines and striking colours are what Karimah's known for. Whimsical yet liminal, Eleanor works are filled with references of mythology from her Gaelic heritage. Her works are in between, where the subjects are visually absent and present at the same time.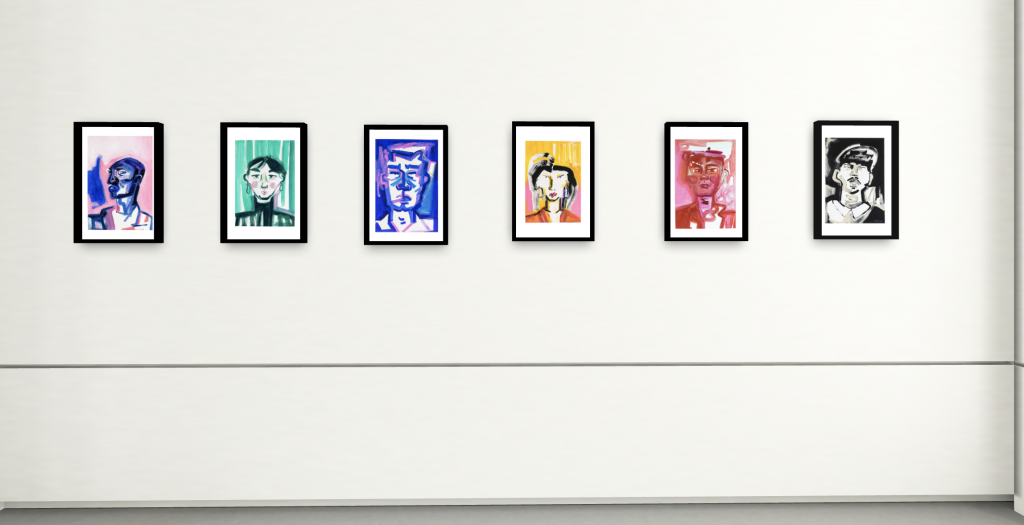 A flowing dynamism that comes from light, Korean artist Hannah's abstract works are vibrant yet harmonious. Kelda works around the duality of the possible meaning of words and images in a feminist context. Lucy's abstract fragmentations of the body examine our fragile relationship with the physical.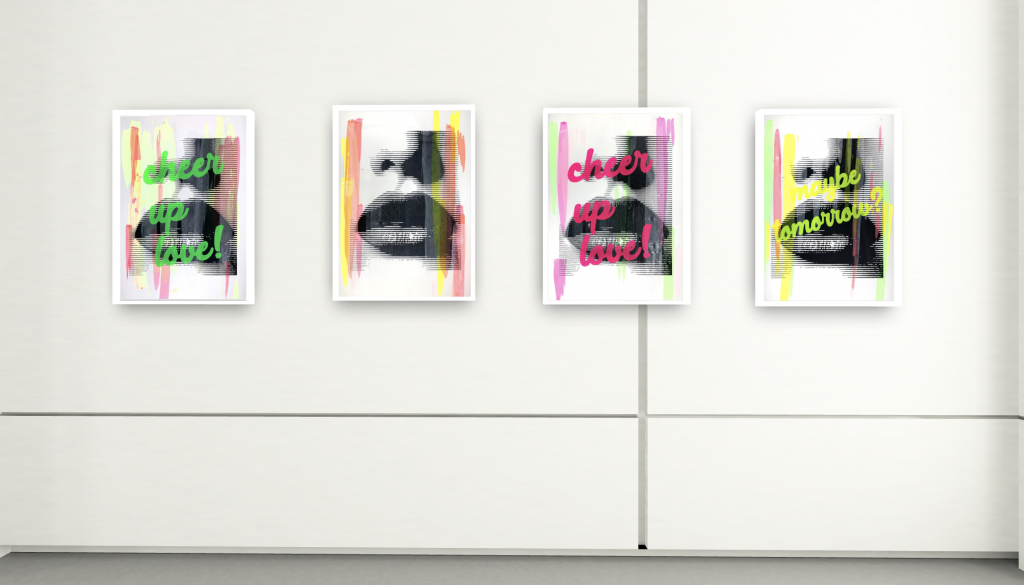 Delivered by the Kunstmatrix, on their website, visitors can experience the artworks online in a virtual gallery setting in an almost tangible form. Their exhibitions are collaborative of nature. They don't only provide opportunities for artists but include paid collaborations with an early career photographer Alina Zum Hebel and graphic designer Lorenzo Eynard.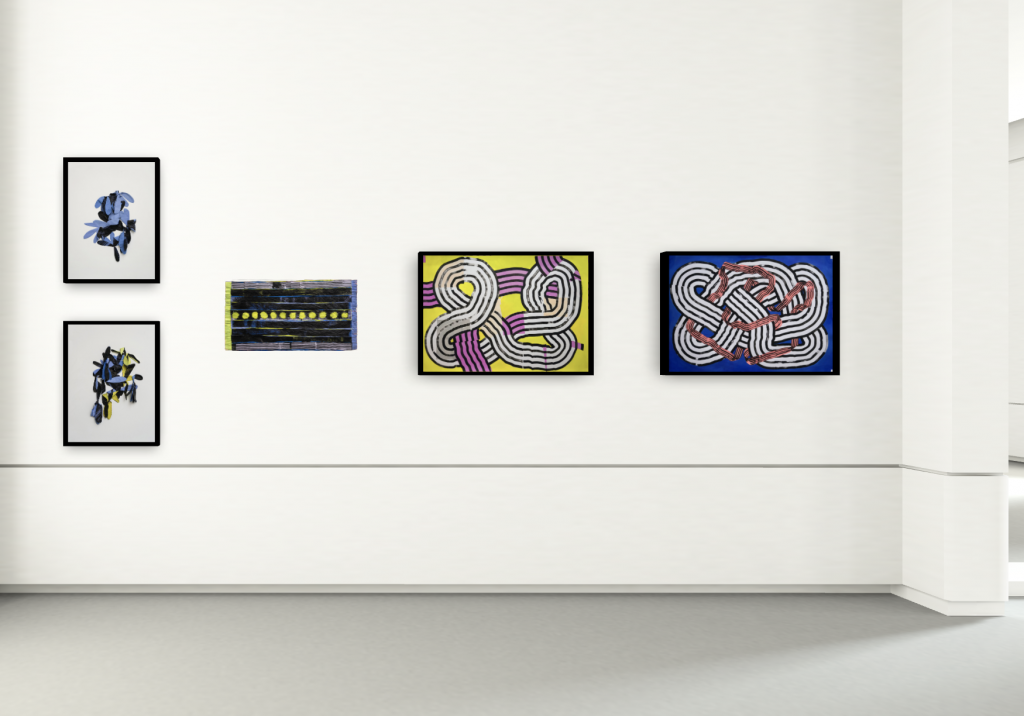 'PAPER MODE' AT WHERE'S THE FRAME? APRIL 21st, 2021 – JULY 21st, 2021 www.wherestheframe.com
where's the frame?
Is a fresh online gallery dedicated to the newest generation of artists. The gallery is run by Gianina Ivodie and Maribelle Bierens, two of the youngest gallerists in the London art scene. Since graduating from CSM in 2020, they've been committed to creating an uplifting space for the frontrunners in the arts. Based in London but operating digitally, they feature some of the most exciting new voices in art so collectors worldwide can invest in tomorrow's leading artists. @wherestheframe
About the Artists
Sofía Clausse born in Buenos Aires is an artist currently based in London. She has a BFA from
the Rhode Island School of Design and is currently doing a postgraduate at the Royal Academy Schools. Her practice grows in spirals – exploring questions of repetition, time, tools, systems, and abstraction of language.
Karimah Hassan, born in Wales with Yemeni and Bangladeshi heritage, has an expressive, bold aesthetic and is heralded for 'taking stories of community gatekeepers full circle, from the canvas to the streets'. She graduated MA Architecture from the Royal College of Art, London, 2016, and from the Mural Career Development programme, Toronto, 2019.
Eleanor Johnson is an artist based in London. Her work considers the intangible zone between absence and presence – both visually, physically and psychologically. Often they depict visual fragments of Old Master works, creating scenes that imply an idyll reworked into a contemporary context. She graduated from University College London with a BA in History of Art and is currently undertaking an MA in Fine Art at City & Guilds of London Art School.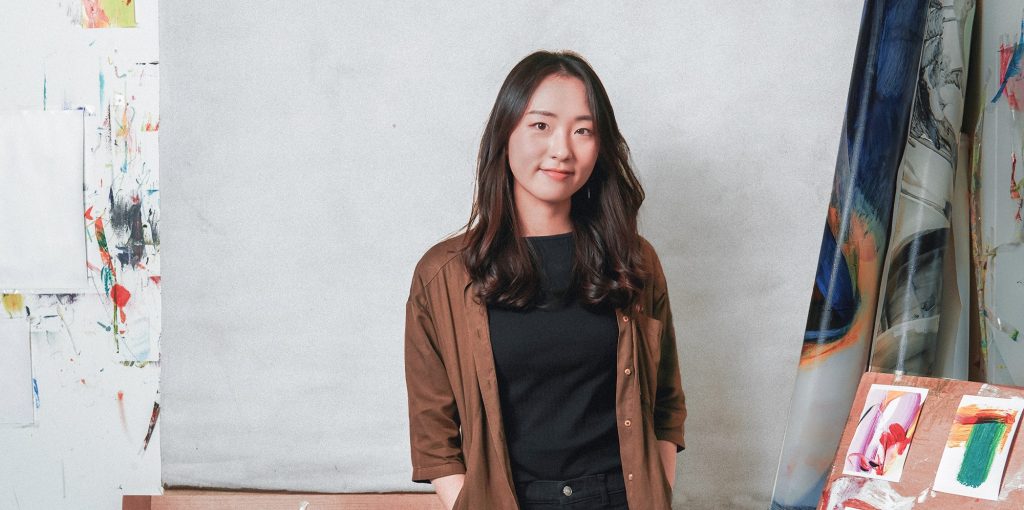 Hannah Shin is a Seoul-based artist trained at SLADE and the RCA. Creating large scale abstract paintings, her artwork invites you to merge into a visual language of elusive and sensory spaces of various festive gestures and actions that correspond to each other.
Kelda Storm is a London based artist who graduated from Camberwell College of Arts in 2020. In a bright signature style, she works with the duality of the meaning of words and images. Words and images may be celebratory, but they also comment on the ingrained and subconscious gender in- equalities that exist in society. Lips, perhaps the ultimate feminine iconography, serve both to sexualise and sensualise. They are also a symbol of speech and voice.
C. Lucy Whitehead, born in Liverpool, lives and works in London, explores the visual representation of the human form. In her paintings, the subject is in a constant flux of existence. Bodily mass is dissected with geometric structures which both support and disrupt the ow of the natural form. She has a BA from Camberwell College of Arts and is currently in the final stage of an MA in painting from the RCA.
Alina Zum Hebel (photographer for PAPER MODE) is a creative based in London with strong expertise in brand communication and marketing. She is passionate about tasteful creatives, building content strategies and telling stories about people.
Lorenzo Eynard (graphic designer for PAPER MODE) is a graphic designer from Italy who is fascinated by the dynamism of Communication Design. He is in his final year of MA Graphic Communication Design at Central Saint Martins.
Categories
Tags