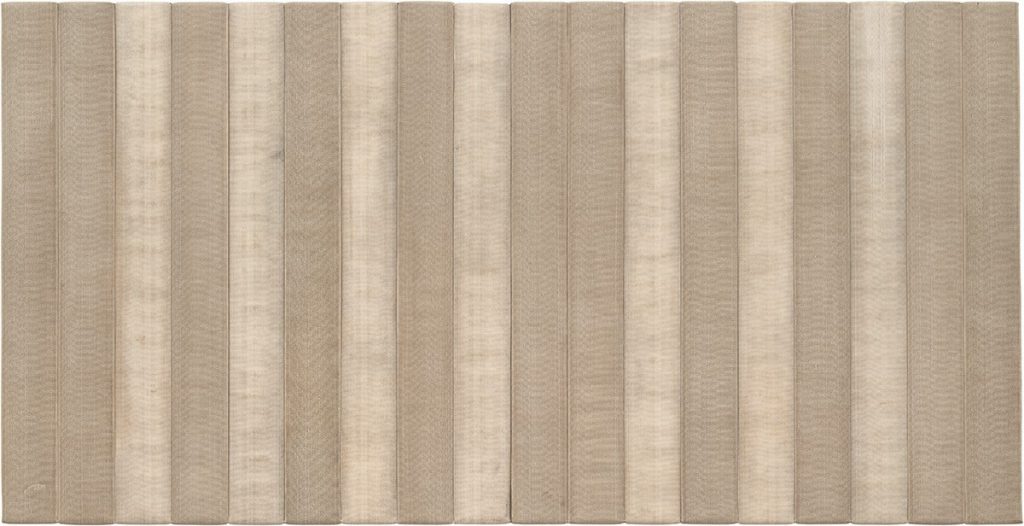 Gagosian is to present Innovate, Originate, Overturn: Modern and Contemporary Pioneers, an exclusive online project for Art Basel's launch of OVR: Pioneers. The presentation will include works by Helen Frankenthaler, Theaster Gates, Andreas Gursky, Damien Hirst, Jeff Koons, Nam June Paik, and Rachel Whiteread.
At once mavericks, inventors, and disruptors, pioneering artists reconsider the very nature of the art object, and in so doing often introduce new materials and processes. For this special themed edition of Art Basel's Online Viewing Rooms, Gagosian presents works by modern and contemporary artists who exemplify this commitment to pushing aesthetics, critical discourse, and the creative process into uncharted territories. The presentation will be viewable concurrently at Gagosian Online.
Works by Helen Frankenthaler and Nam June Paik attest to their tremendous influence on subsequent generations—in terms of technique, with Frankenthaler's innovative soak-stain method of painting, and material, in Paik's radical blending of screen technology with physical elements and haptic expressiveness. In Rachel Whiteread's sculptural oeuvre, materials more commonly associated with industrial production are brought to bear on intimate human objects through the negative-to-positive casting process that became synonymous with her art. Andreas Gursky's epic photographs of natural landscapes and built environments reveal the mesmerizing patterns and interconnectedness of globalized existence.
Other participating artists bring pioneering perspectives to the character and perception of the art object itself. In producing aesthetic objects from used materials charged with social and political content, Theaster Gates proposes the work of art as a communicating vessel of history and shared experience; while Jeff Koons reinvents and reinvigorates exacting and alluring artisanal fabrication processes, employing a lexicon of cultural symbols and technologies to create popular icons for our time. Embracing dichotomy and paradox, Damien Hirst uses strategies of taxonomic systematization and cool seriality in his unflinching explorations of beauty, life, and death.
OVR: Pioneers Preview (by invitation only) Wednesday, March 24, 2021, 2pm (CET) – Thursday, March 25, 2021 2pm (CET) Public days Thursday, March 25, 2021 2pm (CET) – Saturday, March 27, 2021 midnight (CET)
artbasel.com/ovr or via the Art Basel App Google Play: play.google.com/store/artbasel
Categories
Tags