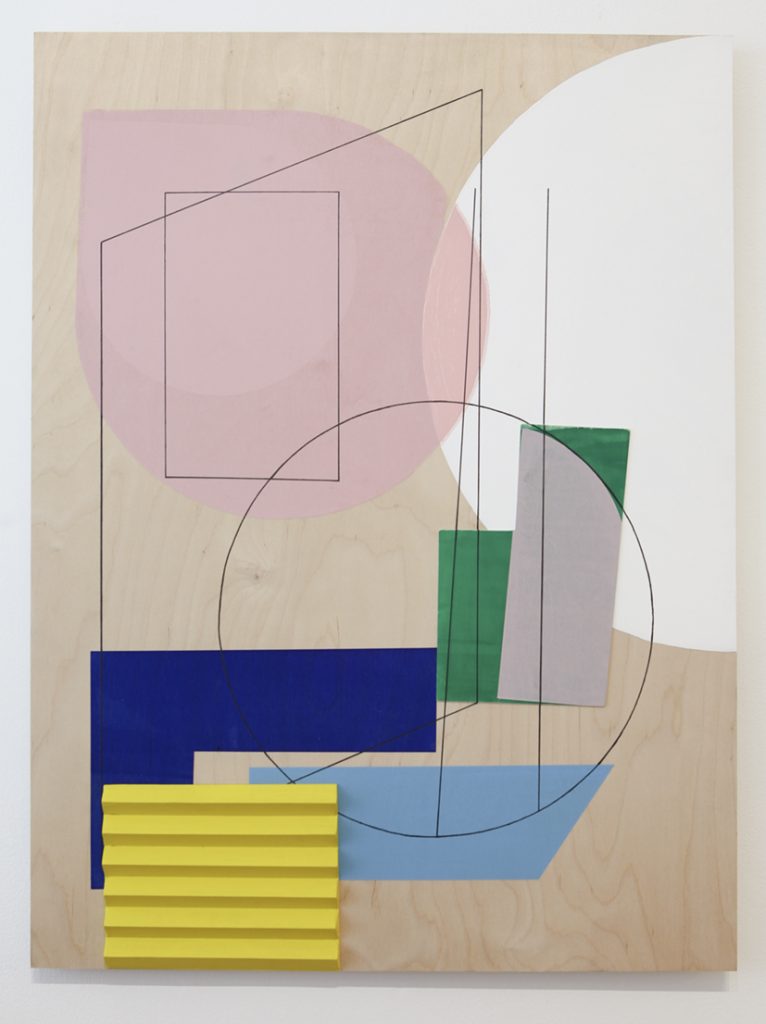 Katrina Russell-Adams is a South London based, self-taught artist known for her vividly abstract two and three-dimensional artworks which feature geometrical shapes and a refined colour palette. The artist suffered a traumatic brain injury from a bicycle accident in June, leaving her with cognitive impairment and fatigue. Not wanting to postpone her first London based solo show, Katrina had to considerably change the way in which she works. Katrina's work takes on many forms and she enjoys working on her own as much as in collaboration. Due to her brain injury, her work has now become more studio based.

Katrina explores the relationships between shapes, composition, surface, and their graphical language. Inspired by a playful sculptural summer break with a trip to St Ives, Cornwall and the Hepworth Museum Wakefield Katrina has become more interested in form and abstraction in relation to the human body: how we perceive and engage with sculptural installations; how two forms presented side by side explore the shapes they create in the landscape, adapted by its colour and texture.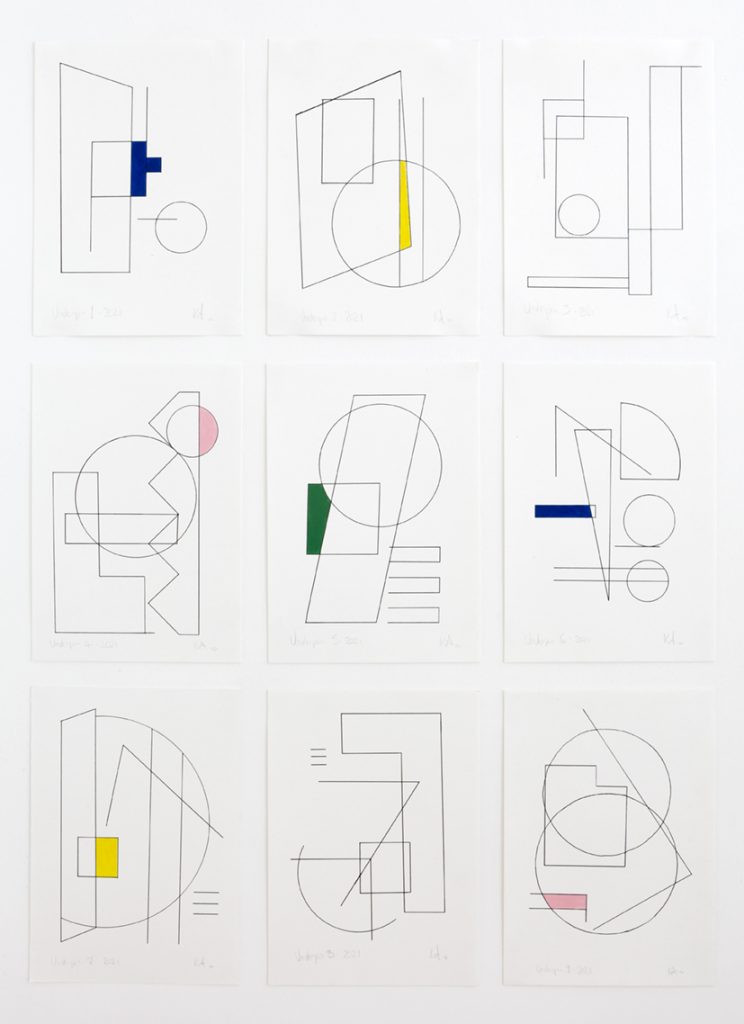 Her bold playful work in both two and three-dimensions has comprised of prints, ceramics, textiles, public and private commissions of murals and kinetic sculptures. Katrina starts all her projects two-dimensionally; playing in the studio screen printing, which she sees as a three-dimensional thought process. The shapes that Katrina uses in her work for UNDERPIN are all derived from an architectural drawing template that hangs on her studio wall. She became interested in these shapes templates after working on a relief mural for BAT Studios In Walthamstow.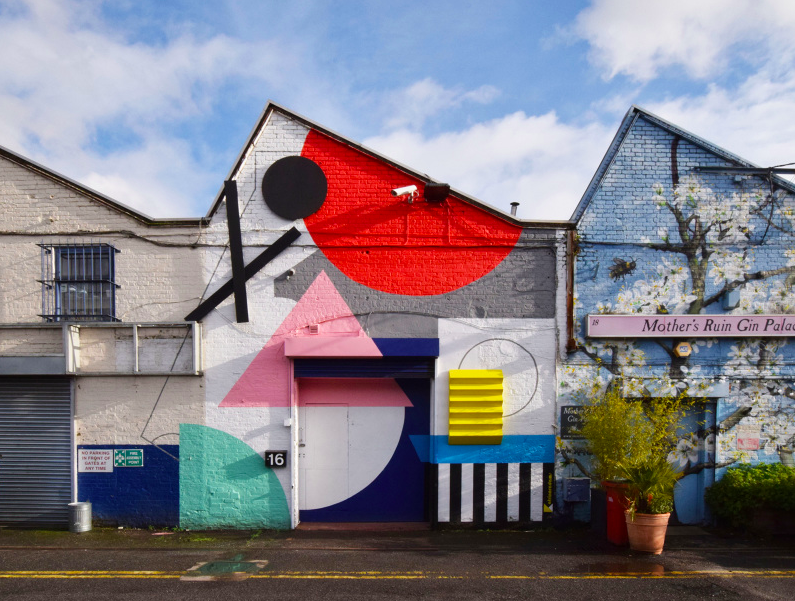 During her practice, she has broken down and utilised this architectural vocabulary creating her own striking visual language. The shapes she uses depict the language of architecture and geometry, a continual dialogue between organic and formal shapes where she has played with scale, colour, and composition. As she builds up her screen prints the initial shapes are overlaid, the translucency of each layer creates more shapes while negative spaces between them give way to new and interesting forms.

Over the last 18 months, Katrina has become interested in making her prints come to life as forms of play sculpture. Inspired by play architecture such as Jeppe Hein's Modified Social Benches on London South Bank in 2016, where his interactive works playfully remind viewers of their vital part of activating art's potential, and the 2015 RIBA exhibition "The Brutalist Playground." This last show explored the abstract concrete playgrounds that were designed as part of post-war housing estates. These playgrounds were often geometric and climbable abstract forms/sculptures integrating play into the fabric of the city.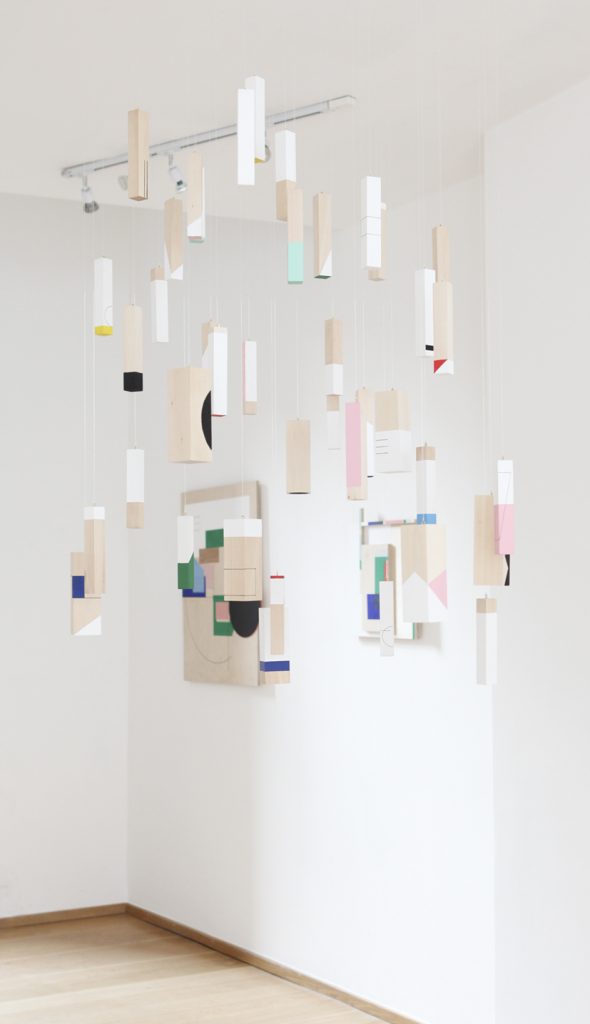 Her recent project for ITV Creates allowed her the opportunity to push her creative boundaries and play with these ideas. She began with a series of screen prints and then went on to transform these into a maquette and then a three-dimensional interactive, kinetic installation comprised of polystyrene forms and structures. Then treated to her signature colour palette that was both floor standing and suspended from the ceiling. The installation was constructed site-specifically for the film studio.

Together with the artist, The Foundry Gallery chose to curate a show which reflects not only Katrina's journey from her initial idea to its fruition but also the journey of continuous rehabilitation. Using this as an opportunity to develop a new body of work away from the comfort zone of her commercial practice. This exhibition has given her the opportunity to take on the ideas to be found in the brutalist playgrounds of post war housing estates and what she has learnt from ITV Creates. "Sculptures appear to be uncomplicated, formally simple affairs possibly nodding to 1970s conceptual art and minimalism, but something happens as they are approached: they react to human presence."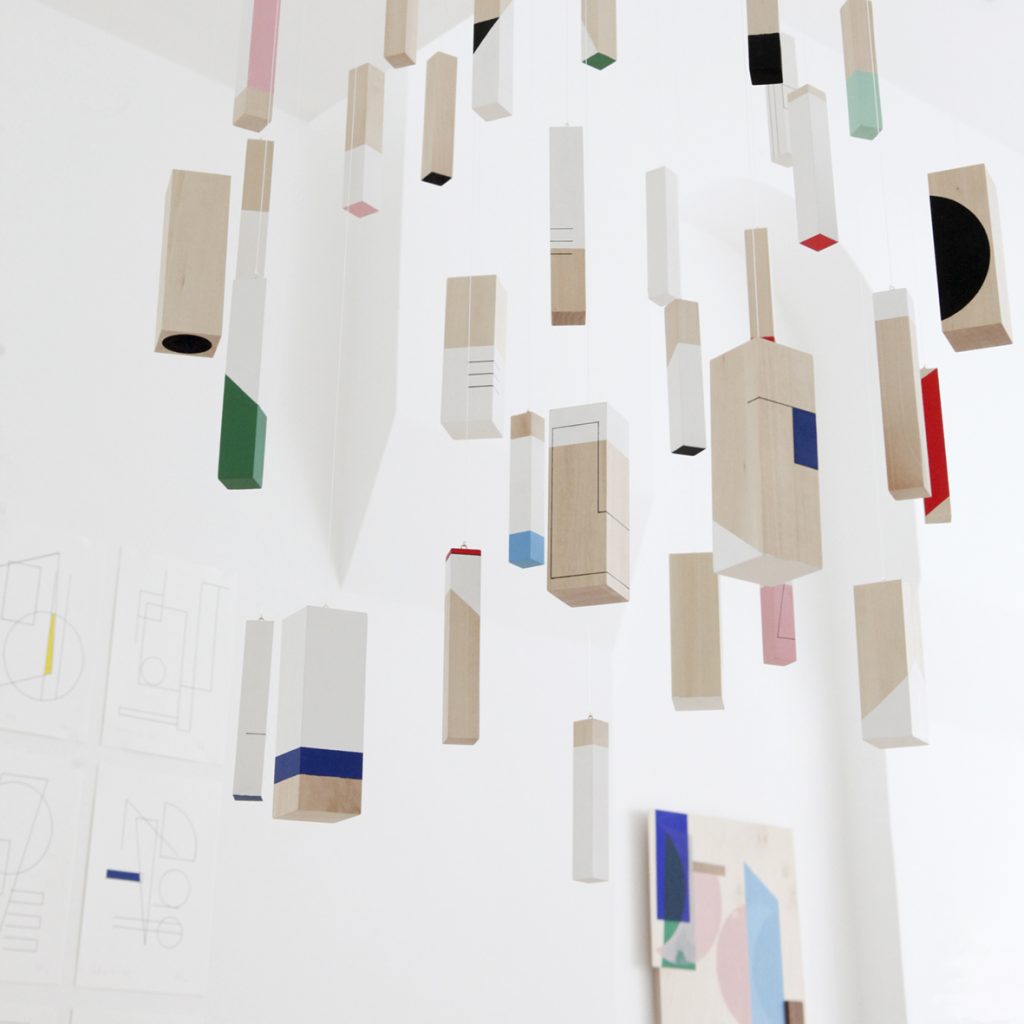 UNDERPIN is an interplay of two and three-dimensional shapes which plays with the inter-disciplinary nature of contemporary art. Print and relief works are juxtaposed with (play) sculpture and site-specific architectural interventions which invite the viewer to interact with the exhibition, their subsequent involvement activates Katrina's work.
Katrina Russell-Adams UNDERPIN 8th March – 24th April 2021
View the exhibition here: Foundry Gallery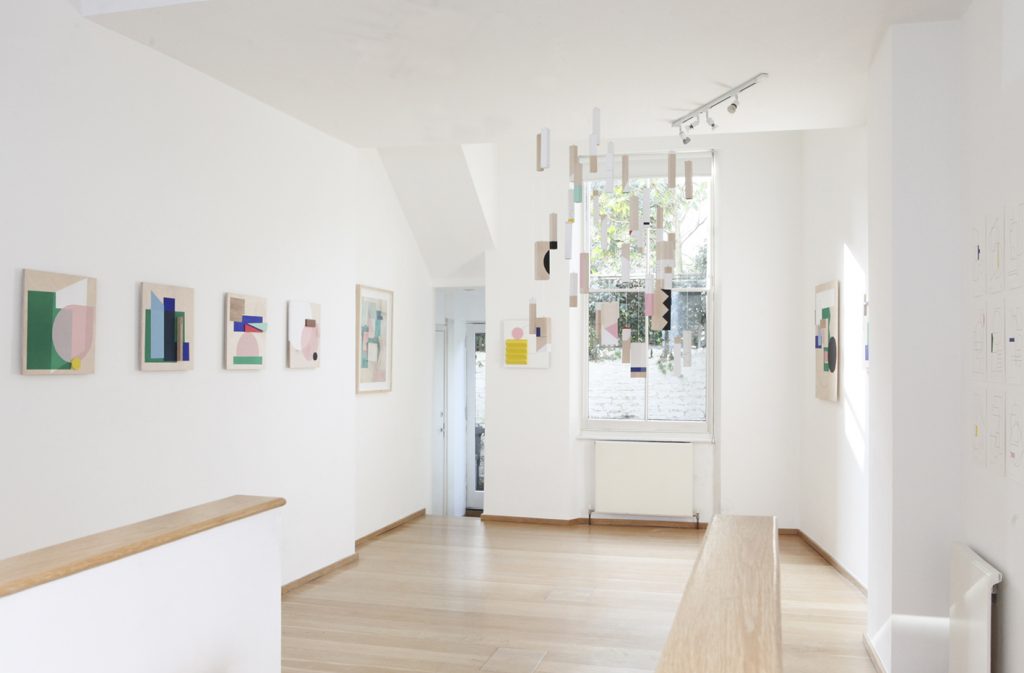 About the Artist
Katrina Russell-Adams lives and works in South-east London. Katrina is a self-taught artist and came to a career in the visual arts 4 years ago following a course in printmaking. Her work explores the relationships between shapes, composition and their graphical language, taking the form of public and private commissions including murals, printmaking, assemblage, sculpture and site-specific installation. Katrina enjoys working on her own and in collaboration with other artists, designers and architects. She is passionate about community initiatives and public accessibility to the arts. Her work continues to evolve, informed by the history, architecture, colour and culture of her surroundings and those she works in. 
Categories
Tags