Considering it's fairly small (750,000) a lot of interesting work is made by artists in or from Winnipeg in Canada – as I discovered on a visit back in the days of travel. And one of the best art magazines is published from the city: Border Crossings.  So here are some works I like from the online auction in aid of its running costs, which runs 20-28 Feb and is well worth a look.
Sarah Anne Johnson: 'Three Gold Rectangles', 2019 (top)
Here Sarah Anne Johnson, says her Toronto gallery, Stephen Bulger, 'plays with the connection between photographic object and reality' by adding materials which also 'mock our traditional ideas of high and low art, and magnify the dark truths about our relationship with the environment'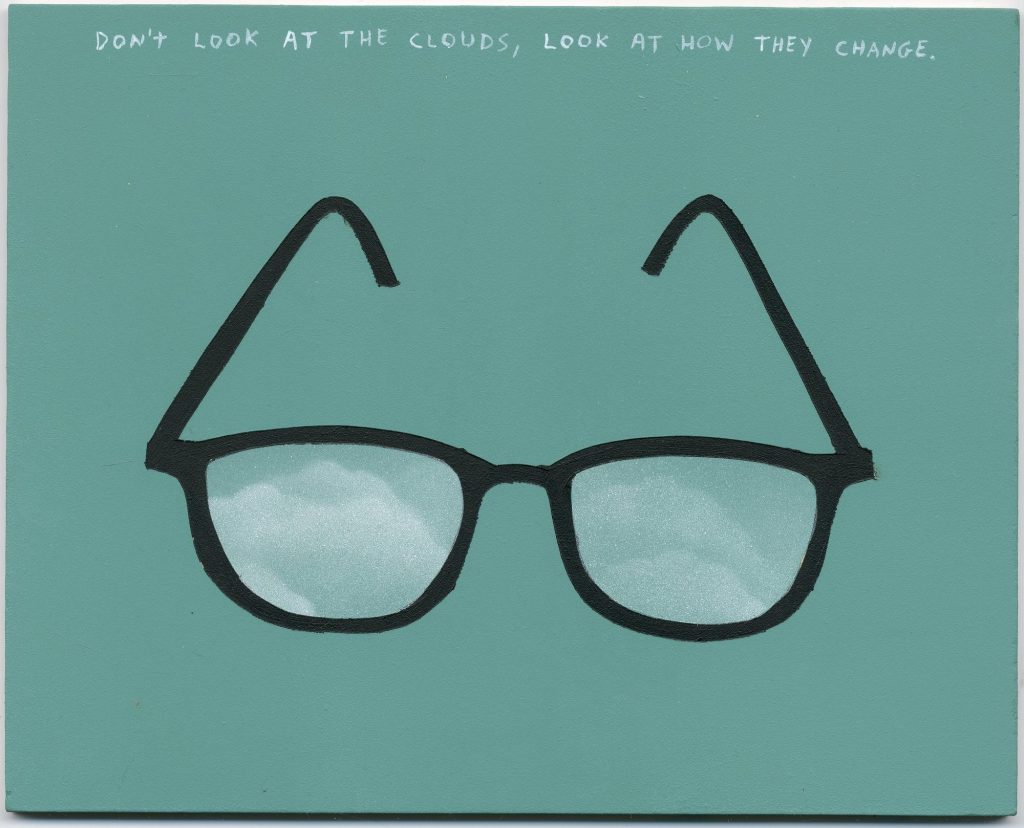 Michael Dumontier and Neil Farber: 'Don't look at the clouds, look at how they change', 2020.
Dumontier and Farber were part of the Royal Art Lodge collective (which ran in Winnipeg 1996-2008 – Marcel Dzama is the best-known former member). They still practice together, as well as separately, and this is typical of conceptual slapstick which comes out of their weekly meetings.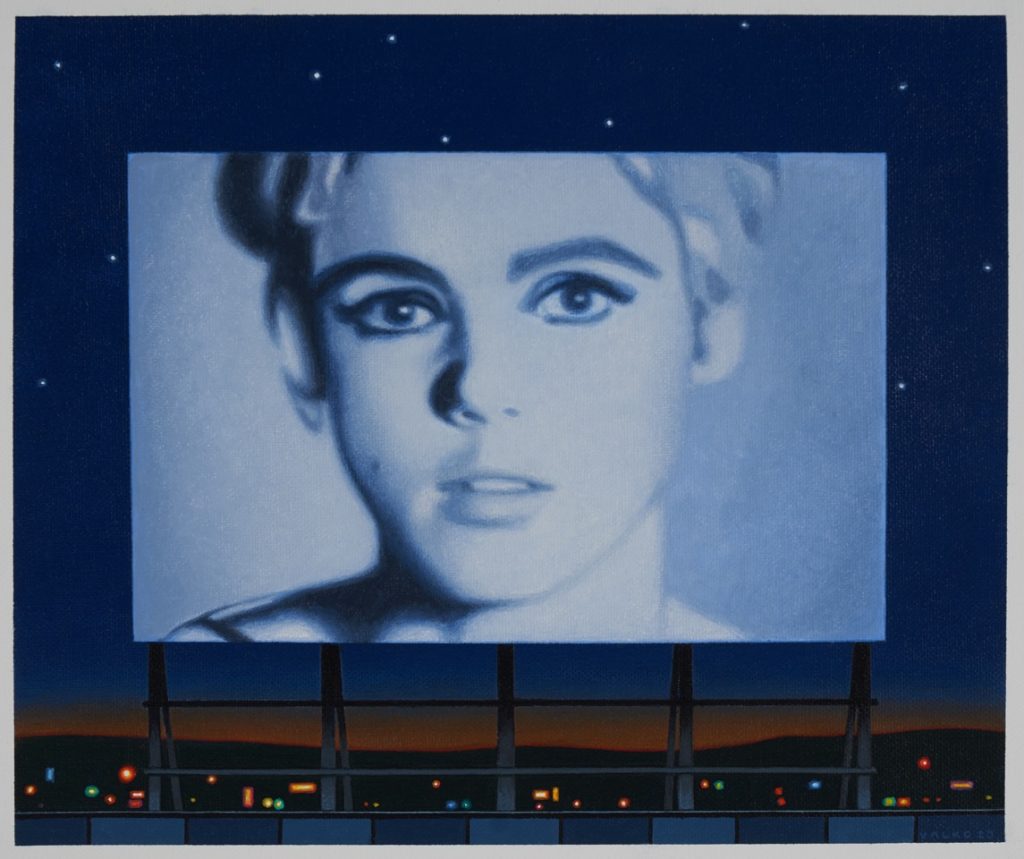 Andrew Valko: 'Edie Sedgwick Hindsight is 20/20', 2020
From a long-running series of drive-in movie paintings, this one has a rather neat title-date resonance. 'Drive-in theatres', says Valko, 'are icons of nostalgia, gathering places from where the optimism of America, the fast food, car and film culture has long since been drained. What is left are vacant lots of unfulfilled promises.'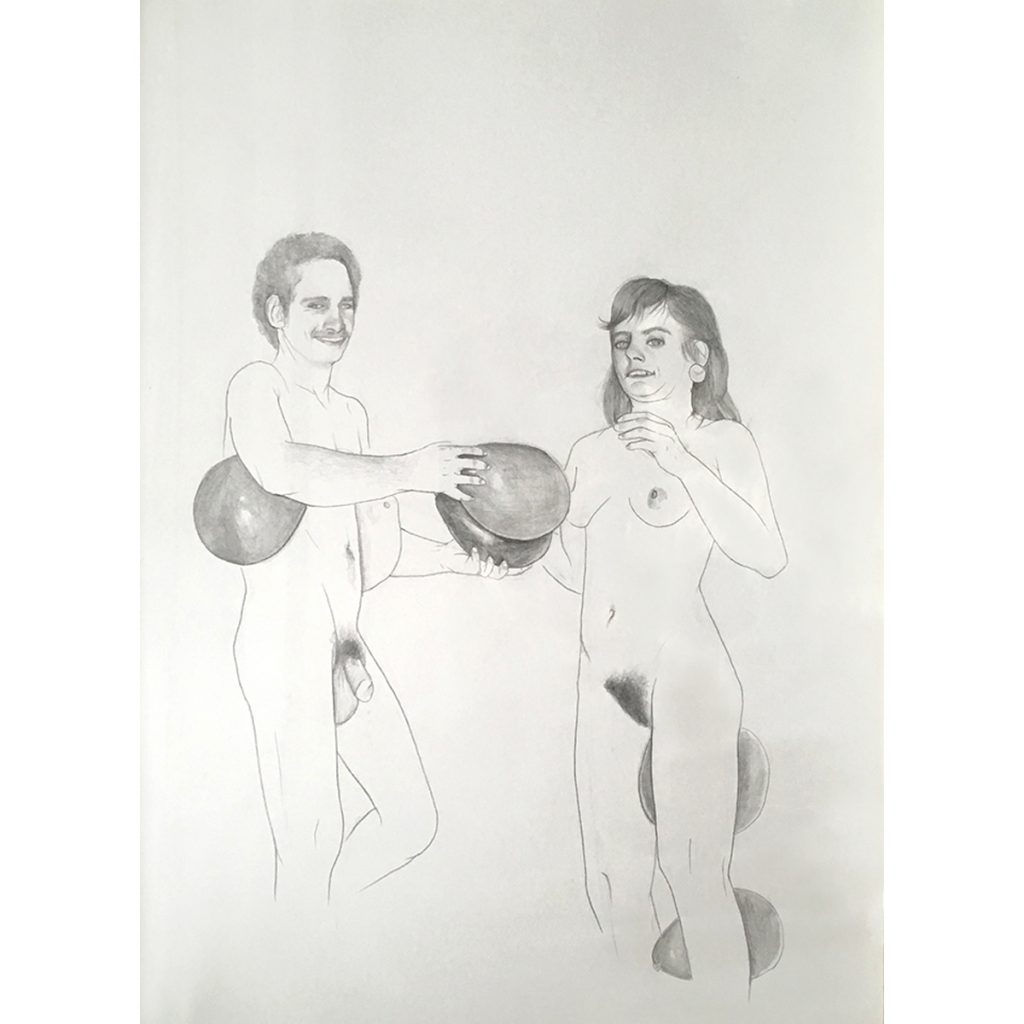 Erica Eyres: 'Untitled', 2020
See Border Crossings 134 for my article on the Glasgow-based Canadian, who has retained some of the uncanny vibe typical of Winnipeg, not least in her discomforting drawings: their actors seem to relate awkwardly to each other or to themselves, often exposed in vulnerable situations such as crying or nakedness.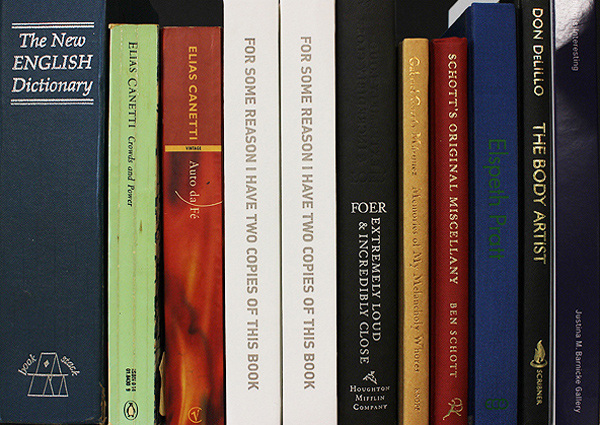 Kelly Mark: 'For Some Reason I Have Two Copies of this Book', 2017.
I guess we've all been there: this is a self-published book, always sold as a pair by the wide-ranging and witty Kelly Mark. Her embroidered 'Strategy for Immortality', 2016, for example, reads 'I Added Dying / To My Lists / Of Things To Do / That Way / I'll Probably / Just Never Get / Around To It.'
Art writer and curator Paul Carey-Kent sees a lot of shows: we asked him to jot down whatever came into his head
In other news, the Remi Rough x Haig Club Limited edition bottle has launched today Thursday 25th February grab a bottle from 1pm HERE
Categories
Tags