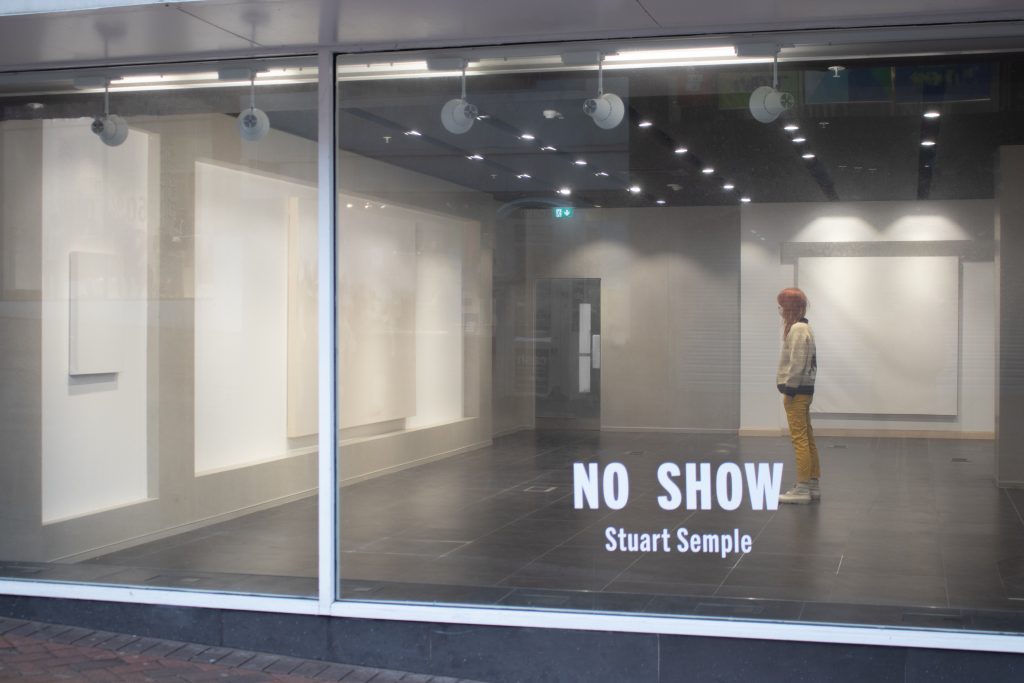 Stuart Semple today unveiled 'NO SHOW,' an exhibition without any artwork except one half-primed canvas. A comment on the financial and mental barriers to artists making work during these times, 'NO SHOW' is an installation artwork in itself, a visual representation of what the WhitePaper study below unveils.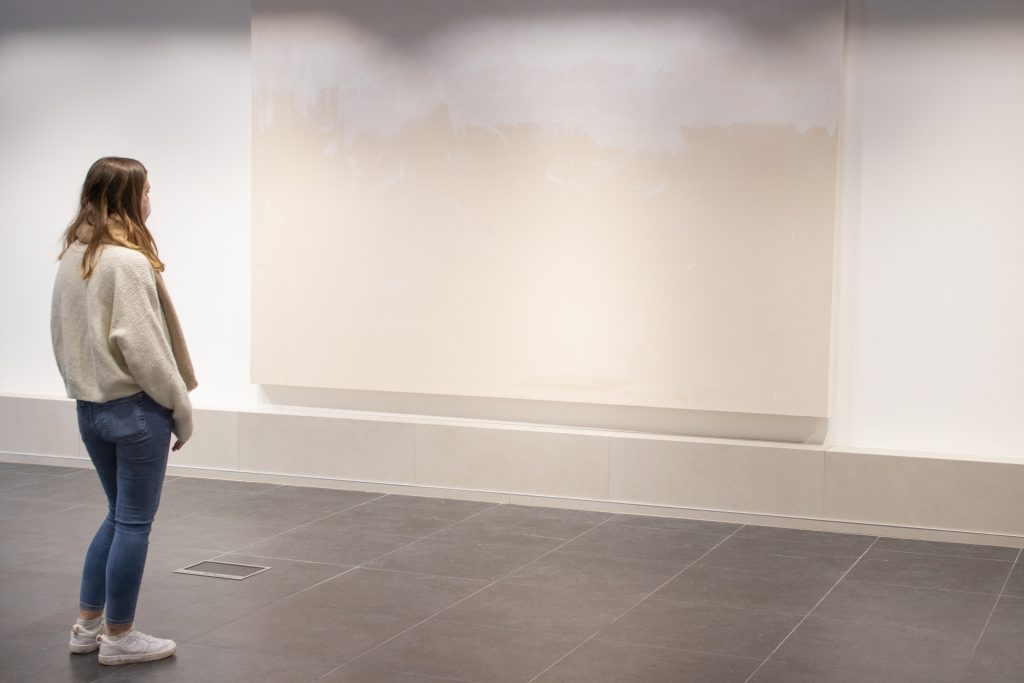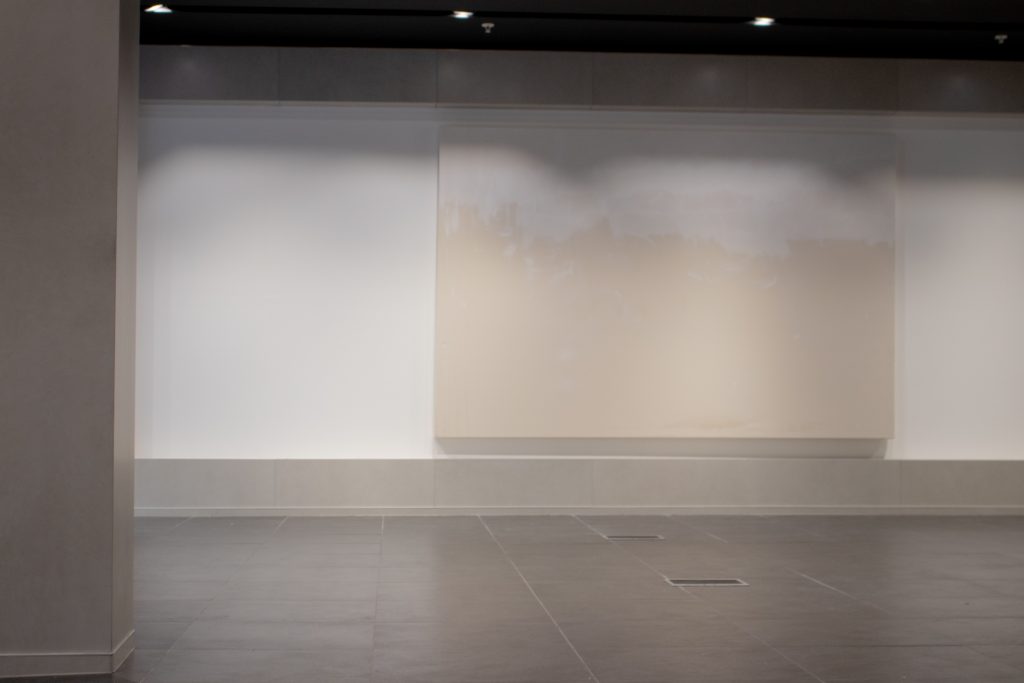 Published today, a new research paper, WhitePaper, reveals shocking facts on the state of UK artists' mental health, optimism and finances, impacted by COVID-19. Independent research company IRN Research was commissioned by multidisciplinary artist Stuart Semple to interview UK artists to provide a deep insight into the impact of the pandemic upon professional visual artists in the UK. A total of 730 artists took part in the study.
With the UK back in lockdown, this time in January – a month traditionally associated with low morale, even in a normal year – the research paints a bleak picture, however, also serves as a reminder of the significant contribution made by creatives to our society. Official figures for revenues across various UK services sectors show that from January 2020 to October 2020 (latest data available), sales in creative, arts and entertainment were just £4,620.9 million, a dramatic decrease from £8,266.2 million in the same period in 2019.  This represents a 44.1% decrease in revenues. This compares with a much smaller decline in revenues in the services sector overall of 15.4%. Highlighted in this latest study, 8 out of 10 artists feel that the government have not done enough.
The full study can be downloaded here.
A petition has been set up and organisers are asking the government to consider the WhitePaper in the House of Commons, and to put in place a specific support package for visual artists.
Sign the petition at www.theWhitePaper.info
Categories
Tags