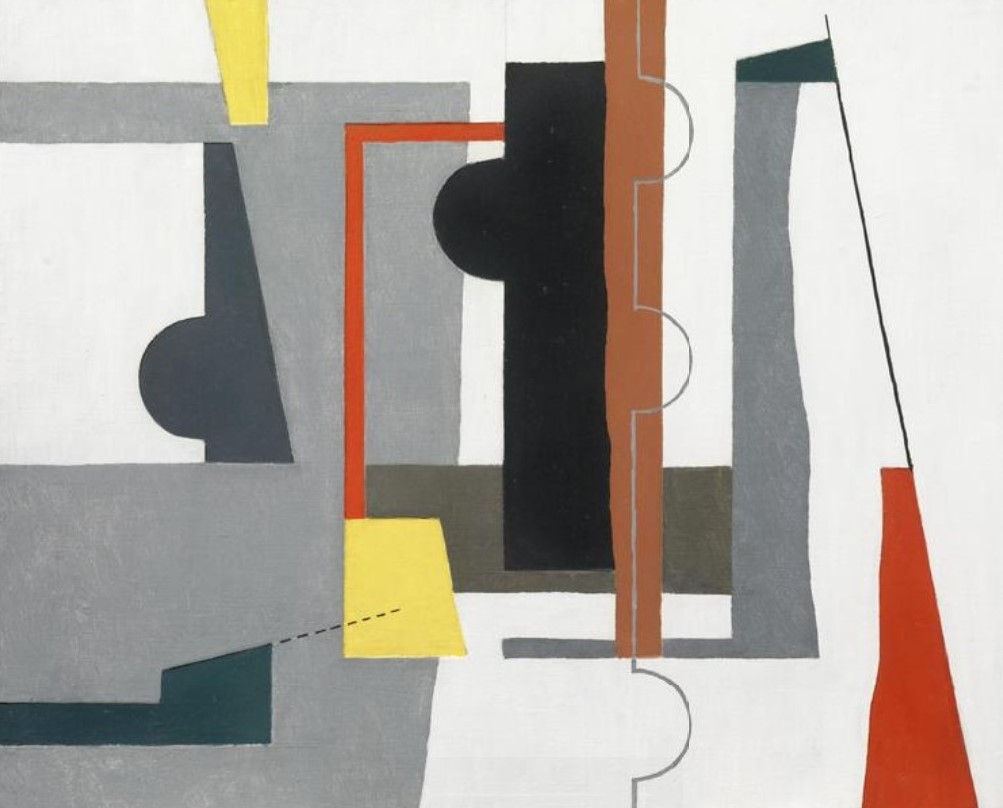 The London Art Fair's online edition runs 18th-31st Jan. As in the physical versions, the best material is fairly evenly split between 20th century British classics and contemporary work – so here are two picks from each category:
John Piper: Forms on White Ground, 1935 (above) – Richard Green
Piper travelled to Paris in 1934, which fed into his turn to diagrammatic abstractions in 1935, with the influence of Mondrian evident in the choice of a white ground. Their clarity disguises that they're  more complicated than they look: here not just oil on canvas, but  also household ripolin, which explains the glossiness of the black form; and with the canvas laid on board, which enabled the way some sections are cut away to vary the literal depth.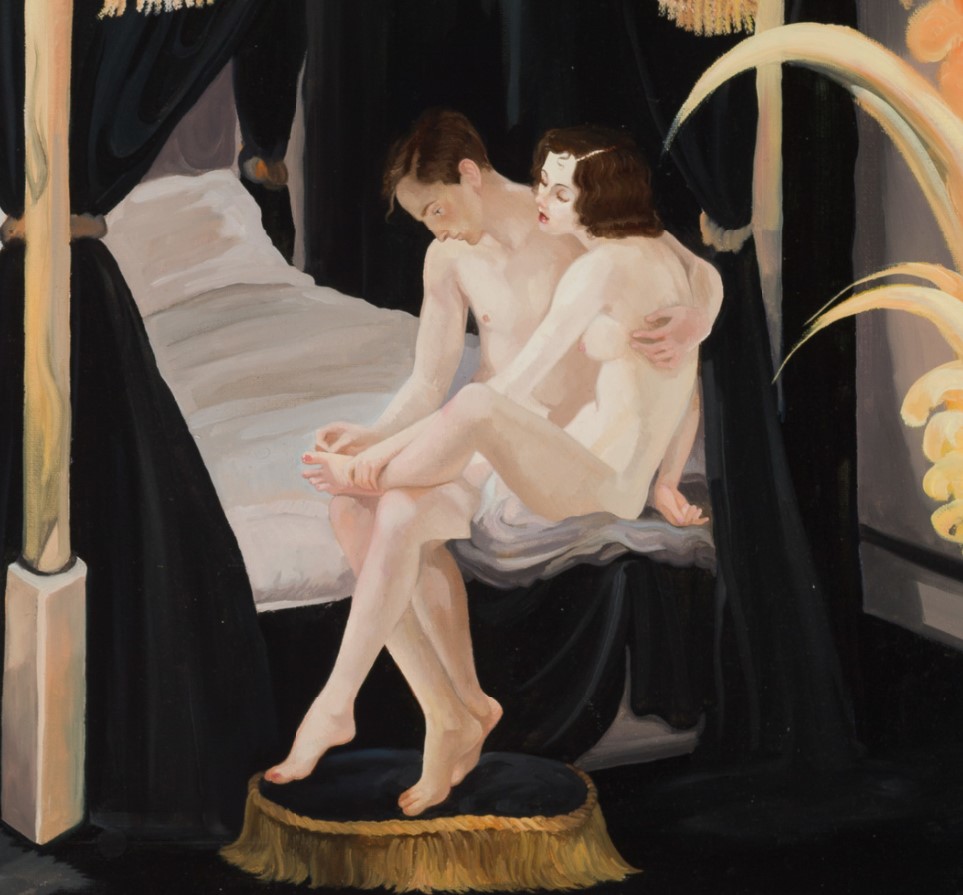 Grace O'Connor: Splinter, 2020 – Candida Stevens Gallery
This scene sets the winning tenderness of its splinter removal in a lush combination of real and not-so-real vegetation. It's UK-based American artist Grace O'Connor's 40 painting series 'Scenes from a Marriage', which interprets the passion of  millionaire poet and Surrealist collector Edward James  and Austrian dancer Tilly Losch – but also its dwindling during their unsuccessful marriage (1930-34).
Paule Vézelay: Ten Forms (black, brown, grey and white on tinted paper), 1966 – England & Co.
Paule Vézelay (1892–1984), the most European of British artists, lived for several years in Paris with André Masson. This typical pastel of amorphous forms plays a nice little game with grouping through  what might be termed anti- pareidolia: my instinct was to read  the form of three figures into it, but yes there are ten separate elements.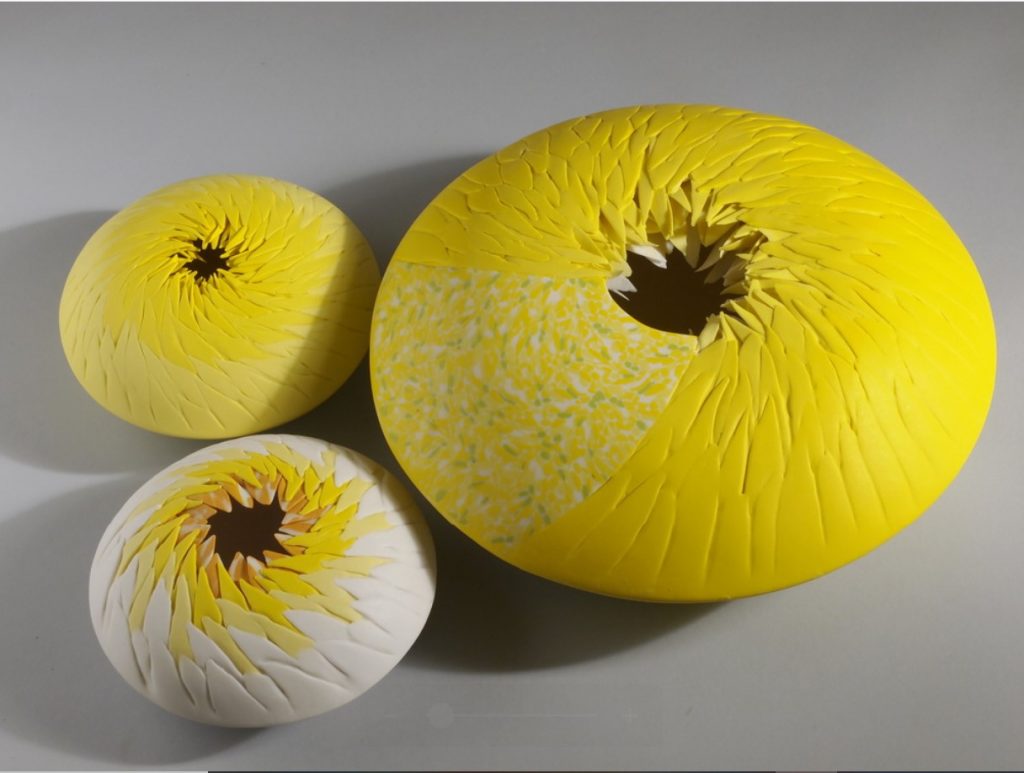 Martha Pachon Rodriguez: Sea Urchins, 2019 – Made in Britaly
Stuck at home in need of some feel-good design? These porcelain urchins by a Colombian based in Italy are inspired by the sun and sea of the Amalfi coast. They make use of Nerikomi, an ancient Asian technique whereby the surface pattern is made by the intricate positioning of coloured porcelain tiles cut into thin filaments.
Art writer and curator Paul Carey-Kent sees a lot of shows: we asked him to jot down whatever came into his head
Categories
Tags