Just how long does Christmas last? Maybe it's because covid time passes oddly, but I've recently noticed some artworks which might be taken as stretching it out somewhat…
Nicola Morley: Grandma on Christmas Day, 2018 (top)
This empathetic image by the London/Lancashire based realist portrait photographer Nicola Morley was due to make an unseasonal contribution to the 2020 Royal Academy Summer Exhibition. Seven months later – its poignancy increased by the isolated Christmases of many a grandmother – it is still up in what is now the Winter Exhibition, beckoning summer from the other side…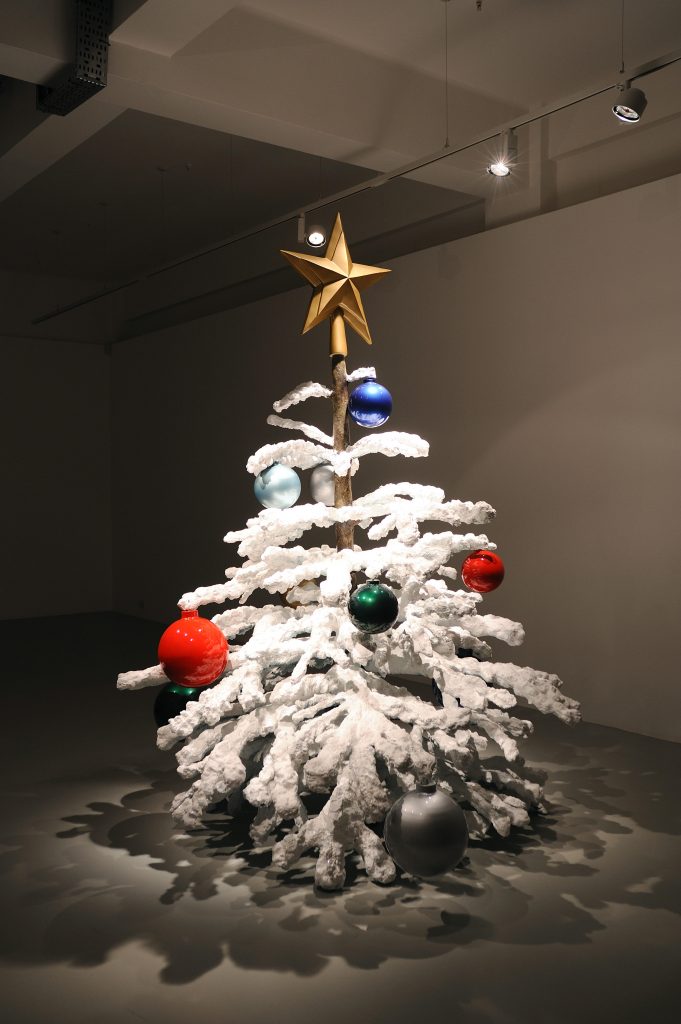 Philippe Parreno: Fraught Times: For Eleven Months of the Year it's an Artwork and in December it's Christmas, (March), 2009 – Cast and painted aluminium and brass, © Philippe Parreno, courtesy of the artist and Pilar Corrias, London
Philippe Parreno's  series of Christmas trees present them as objects that – like Christmas in general – get given a time-limited license for opulence and kitsch. Take the tree out of the home and month, and those aesthetics may seem dubious. Parreno's title refers to just that temporal displacement. Right now, then, it isn't art – we'll have to wait. Then again – being made of paint and marble, and diamond powders on cast aluminium and stainless steel – it isn't a conventional Christmas tree, either.
Fischli/Weiss: Snowman, 2020 (designed late 90's, first realised 2016)
Fondation Beyeler, just outside Basel, has just installed an archetypal friendly snowman which will stay on display throughout 2021, courtesy of a glass-doored, solar-powered fridge. So the sun keeps the snow cold in an appealing use of science to invert nature. It's also neat that the snowman, not normally classified as art, is turned into art more by how the institution preserves it than by what the artists did. the Swiss pair had form with snowmen: their 1990 photograph makes a nice contrast as the heat warms rather than cools the snowman.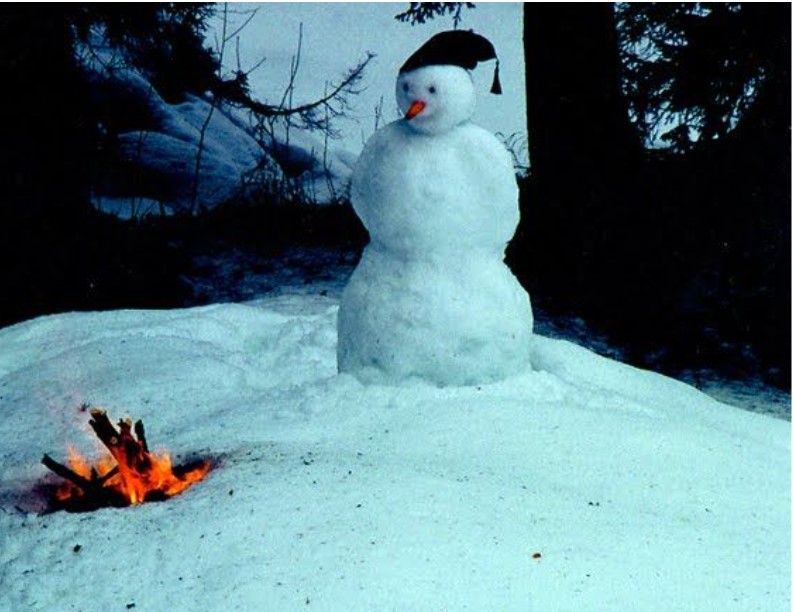 Art writer and curator Paul Carey-Kent sees a lot of shows: we asked him to jot down whatever came into his head
Categories
Tags