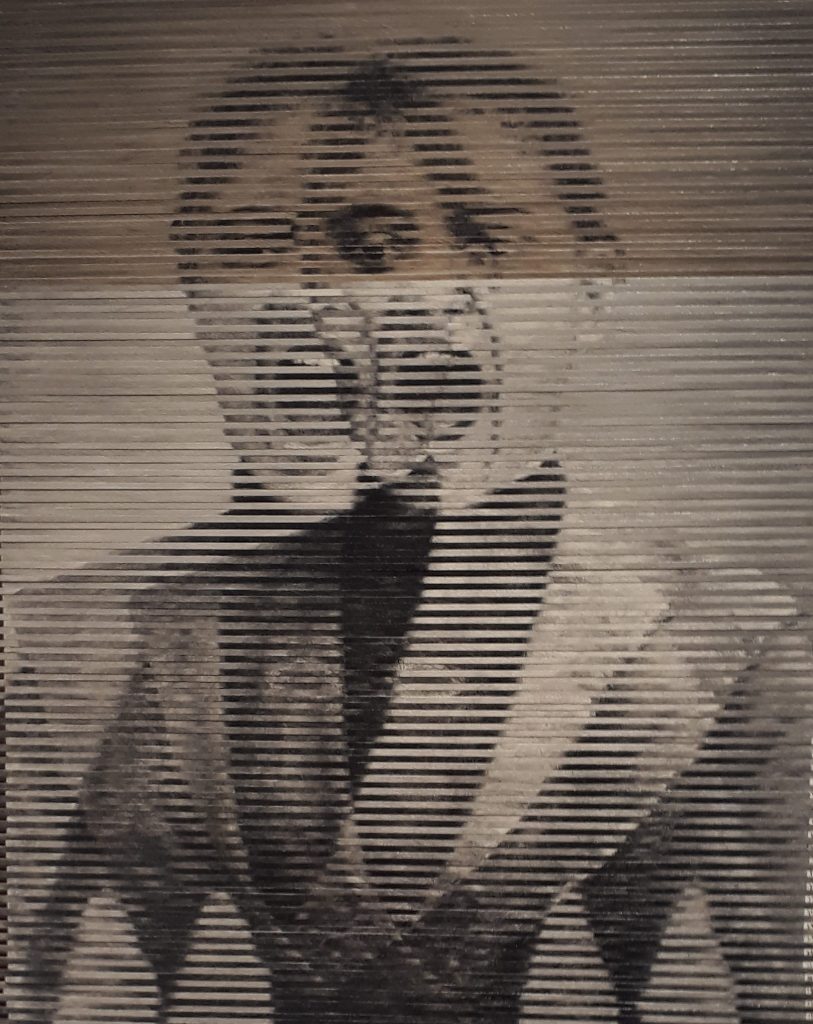 One characteristic of the computer is its potential to cause glitches. That's been of interest to artists, either as a direct computer effect or for how that relates to analogue equivalents. I've recently come across three artists who might be described as ulitising the equivalent analogue effect (John Stezaker), the digital glitch (Gordon Cheung) or using analogue means to impersonate the digital effect (Ste?phane Graff). And all three involve time travel of a sort…
John Stezaker: Untitled 1983 (in solo show at Luxembourg + Co.)
John Stezaker often obscures one image with another, exploring how new conjunctions combined with a shift from past to present change the original meanings, here he reorders and repeats one source – from a 1950's naturist publications, one of Stezaker's less frequently-seen streams of work.  It's typical in that the historical 'truth' of photographic reality collapses into a modernist hybrid, and also in dealing with the voyeurism of the lens, here with the repeated grass and deconstruction of the form making it teasingly tricky to sort out quite what is being glimpsed.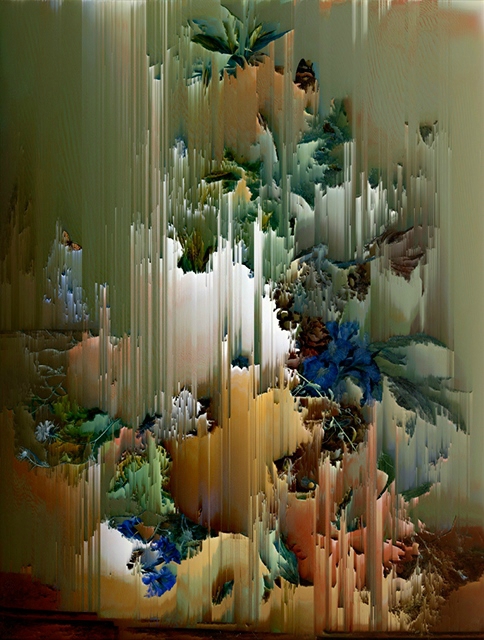 Gordon Cheung: Jan van Huysum II (Small New Order), 2014 (edition at Cristea Roberts)
Gordon Cheung discovered an open source algorithm code which creates what he calls 'sand dune effects'. That doesn't destroy or copy any of the pixels, it simply rearranges them rather beautifully, so enabling the result to stand as a metaphor for re-ordering the established way of things. He has often applied the method to golden age Dutch still life paintings, mindful of how they 'represent the romantic language of futile materialism and the fragility of life, but also hide the fact that they are really about ostentatious depictions of wealth, power and status.'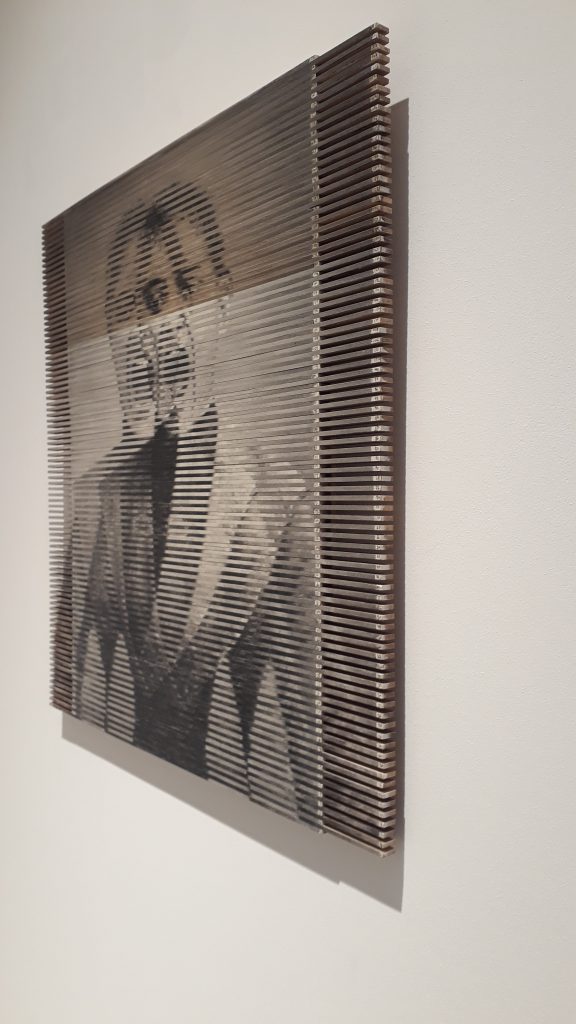 Ste?phane Graff: Baillements Hyste?riques, 2018 (in solo show at Mucciaccia Gallery – above and detail at top)
Ste?phane Graff makes paintings on horizontal wooden strips that can slide and be repositioned in a manner which was inspired by a computer glitch – and which Graff plans on a computer before embarking on the laborious process of working on up to 150 such strips. Graff says the resulting time shuffles aim to 'totally deconstruct' the paintings and infuse them with 'a kind of chaos' – which then fits in with his ongoing interest in the psychoanalytical traditions of Freud and Jung; and themes and distortions of identity, concealment and memory.
Art writer and curator Paul Carey-Kent sees a lot of shows: we asked him to jot down whatever came into his head
Categories
Tags