For decades hackers have enabled the piracy and theft of software. Now that attention has been turned to art.
HEIST is an internet exhibition of stolen artworks seen through the eyes of a hacker in an online chatroom: scrolling green text on black.
Artworks have been grifted by a crew of contemporary artists hailing from London and Cambridge presented via Mytetra: promoting the innovative connection of people with art and technology.
The artists have been motivated to produce original artworks on themes of creatively counterfeiting and stealing. Theft is committed by the conversion from visual imagery to text, enabling artworks to be presented in this live internet show. As artworks are exhibited in the chatroom, the audience is encouraged to interact in the juddering Matrix-esque environment, provide their personal narrative and contribute to the exhibitions body of work. An onscreen antidote to Zoom fatigue.
The HEIST show is open source and open access. Everyone present is an equal participant in the collective experience. For those wary of entering a chat room, there will be a video stream of the show for observing from a safe distance.
HEIST features the artists: micrpboletan, Scott Bowley, Robert Good, Evan Lee, Jessi Quinlan, Tom Unlikely, Mernywernz, Moogz, Julian Brown and Osian Janener, joined by filmmakers Alex Nunes and Finnian Moore.
HEIST Art Exhibition Stolen artworks exhibited in a hacker chatroom Thursday 10th December 2020 at 7.30 PM
Register online for this internet exhibition at www.yourtetra.com
High-end counterfeit luxury fashion items signed by the artists will be available through the fakefakefakes.com placebo shop live from 10th December
About Mytetra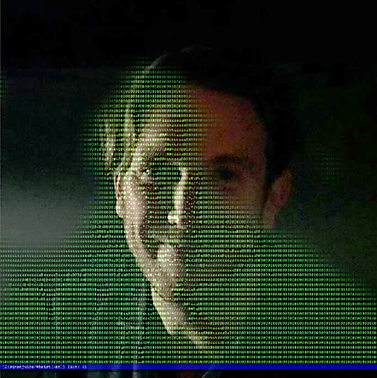 Moogz, founder of Mytetra is a professional hacker and Sound Art undergraduate. Mytetra was founded as a vehicle to connect people with art and technology in a way that's never been done before.
"We want people to feel part of something, We want to connect them to each other, but also to an aesthetic they haven't seen before. Novelty, inclusion, and interaction, that's our formula, the exhibition isn't only about the artwork, it's about the chatter that comes as a result of the visuals. By taking part in the chatroom, you're adding to the art itself".
Categories
Tags