Tabish Khan the @LondonArtCritic picks five exhibitions to see in London, this December – all but one is free to visit. Those wanting more art should see his top 5 to see when lockdown lifts his top online exhibitions and read his top 5 books.
Terra Nexus @ Proposition Studios
Big immersive exhibitions are just for for major museums with huge budgets right? Not so for this group of emerging artists who have created this brilliant immersive journey through multiple worlds that look at humanity's impact on ecology from a dark chamber of mushrooms through to a honeycombed room that resembles a beehive. It's a thought provoking journey at a time when we've all become closer to nature during lockdown. Until 13 December, ticketed.
Giles Walker: 'MONSTER' @ Ben Oakley Gallery
Three gigantic blind mice lead a nation in breakdown in this macabre and political work of animatronic theatre. We hear voices telling us that we should look after our own people rather than migrants and the Union Jacks everywhere are clear references to Brexit. The level of detail is fantastic including little cabinets that open up to reveal bodies in mortuary and a portrait of the Queen. Until 15 December, free – ticketed.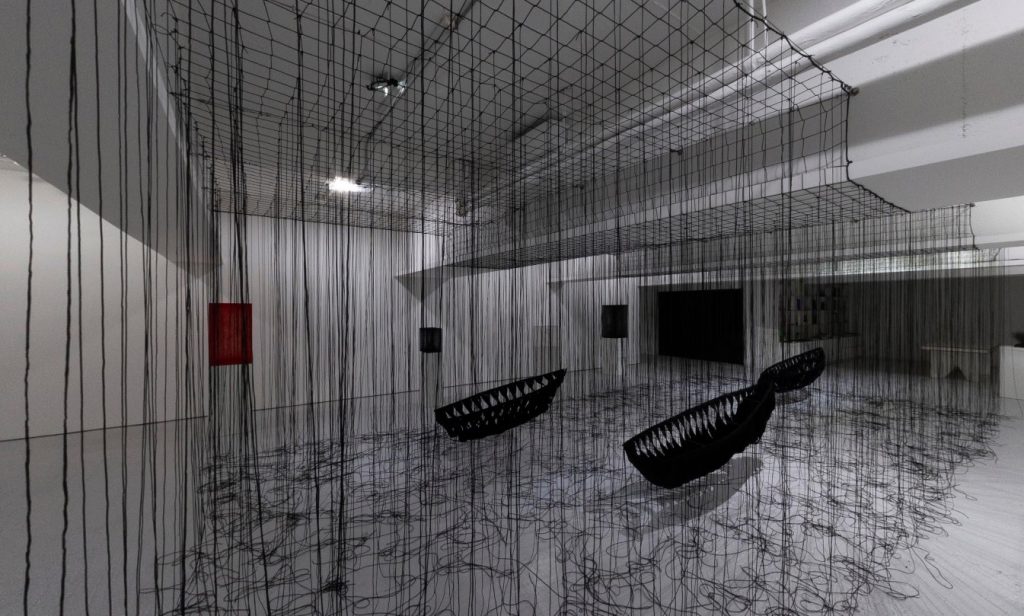 Chiharu Shiota: Navigating the Unknown @ König London
A Chiharu Shiota exhibition is always an experience and in this exhibition boats appear to float within a web of string – it's breathtakingly beautiful. Surrounded by smaller items such as an ornate mirror suspended in string it's like stepping into a dream world. Until 19 December, free.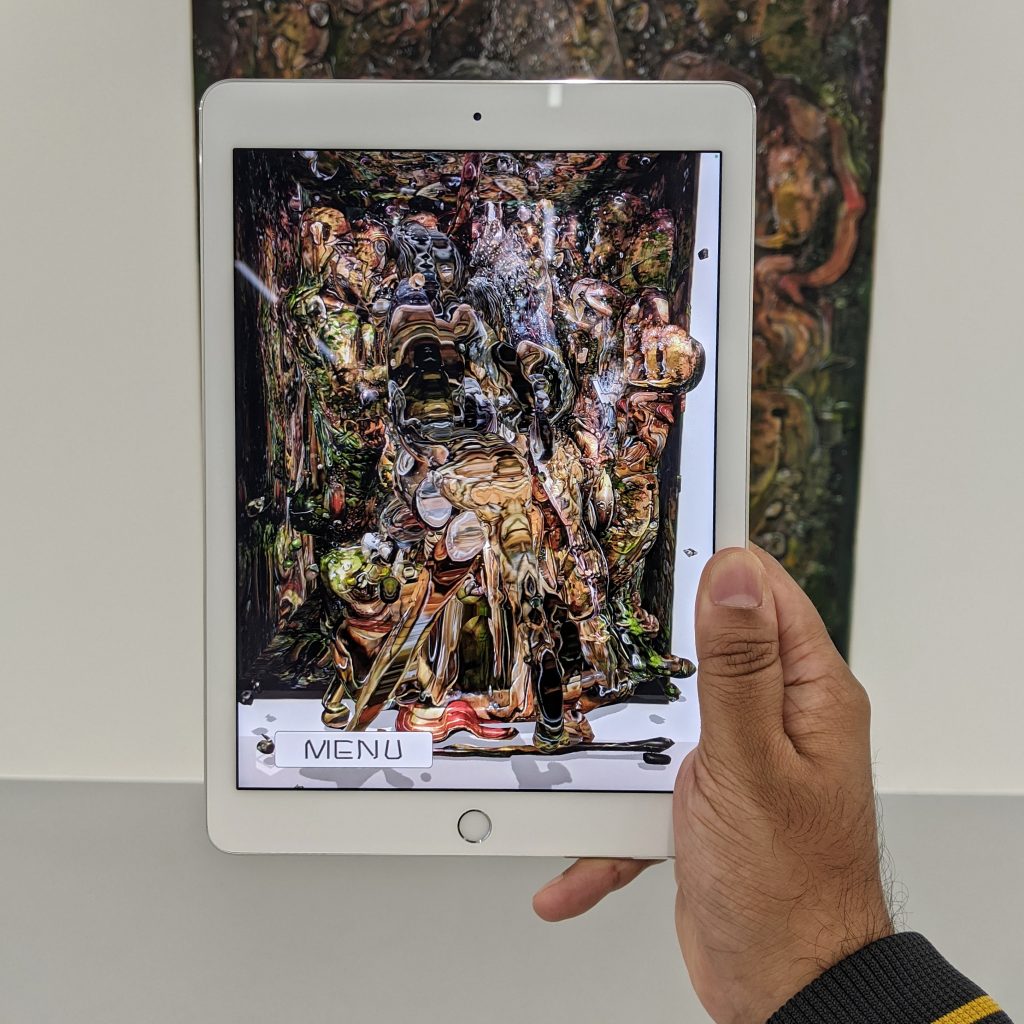 Pascal Sender @ Saatchi Yates
These abstract paintings come to life once you're handed an iPad by the gallery staff as they twist mutate and grow. It's a fabulous use of augmented reality technology and a great way to inaugurate this impressive new gallery space on Cork Street. 20 December, free.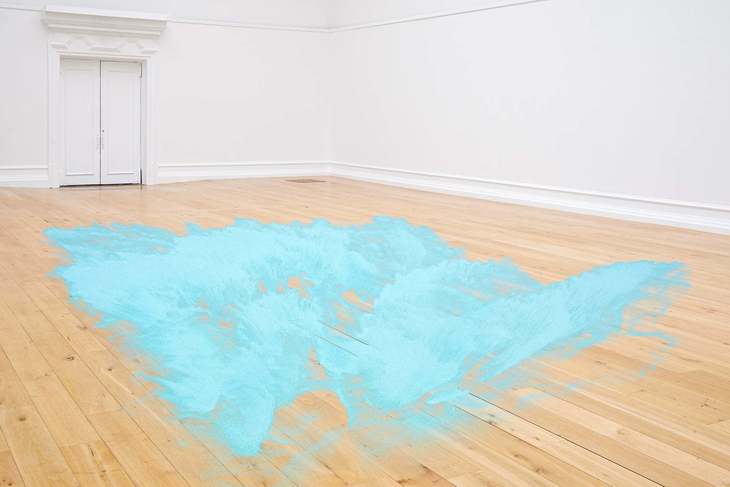 Veronica Ann Janssens: Hot Pink Turquoise @ South London Gallery
A giant pile of glitter has been casually tossed across the floor, coloured lights create silhouettes and glass bubbles distort the world outside. This playful exploration of light is lots of fun. Until 3 January, free.
Categories
Tags