Tabish Khan the @LondonArtCritic normally picks five exhibitions to see in London, but as we're in lockdown in the UK he has switched to online exhibitions and as there are so many on right now the selection has been extended to seven. Those looking for more lockdown activities should see his top 5 books.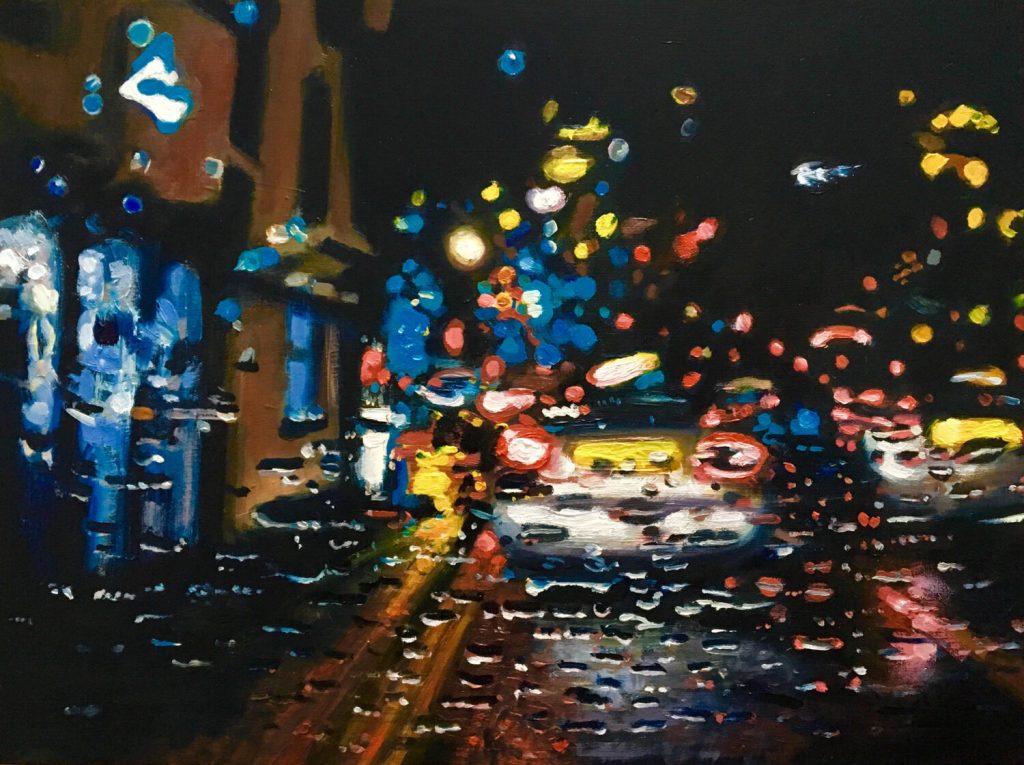 ING Discerning Eye Exhibition 2020
Hundreds of small artworks by a wide variety of artists come together for this annual exhibition – held online this year due to the pandemic it allows for a longer show and more artworks to be displayed. It's a fantastic and diverse array of works but I must admit I'm biased as I was one of the selectors this year. Until 31 December.
Philip Colbert: Lobsteropolis @ Saatchi Gallery
Welcome to the contemporary world of lobster art, where Colbert's trademark lobster wears a urinal around his neck, explodes with sunflowers and fights a serpent in plenty of nods to classic artworks. It's a fun show and it can be accessed online with users given the chance to drive around it using controllable robots. Until 29 November.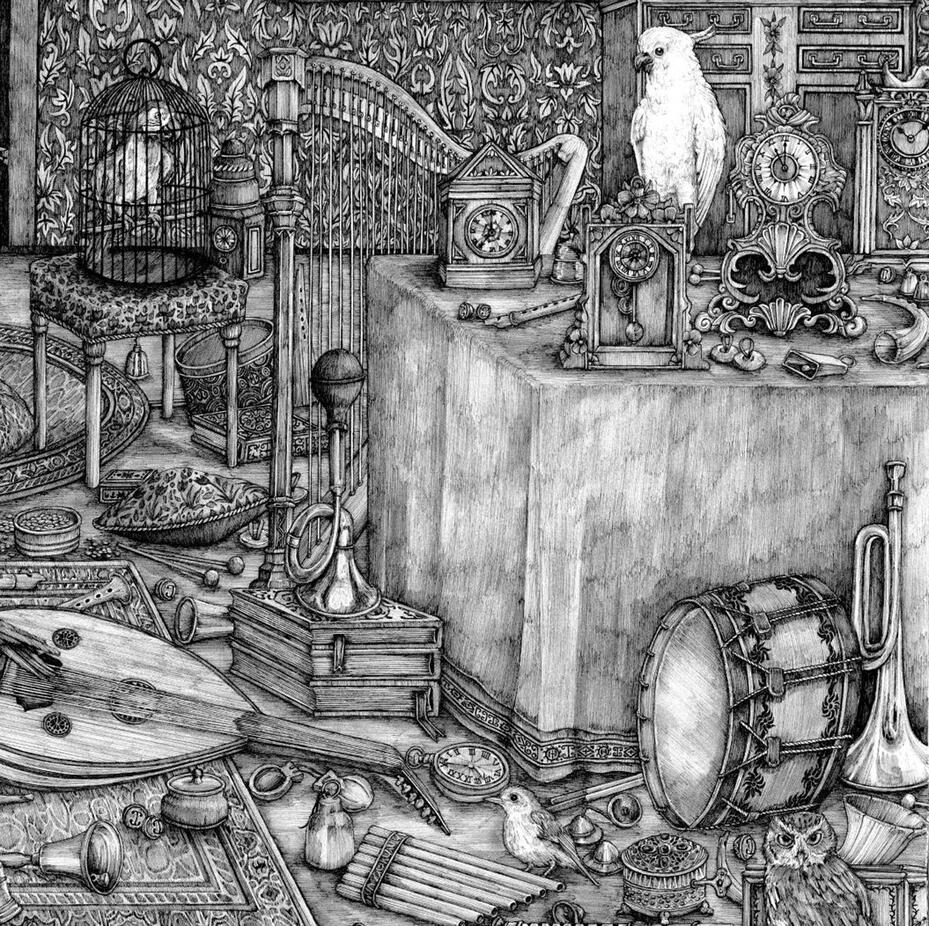 Electric avenue @ James Freeman Gallery
Another excellent exhibition of smaller works comes from James Freeman Gallery bringing together six artists ranging from the beautiful ruins of Suzanne Moxhay to the detailed ink drawings inspired by the Old Masters by Olivia Kemp. Until 2 December.
Shemza Digital
Instead of viewing art, here's a chance to create some. Based on the abstract works of Pakistani artist Anwar Jalal Shemza, his grand-daughter Aphra Shemza has teamed up with fellow artist Stuart Batchelor to allow anyone to create artworks using a digital painting app and save them in an archive online.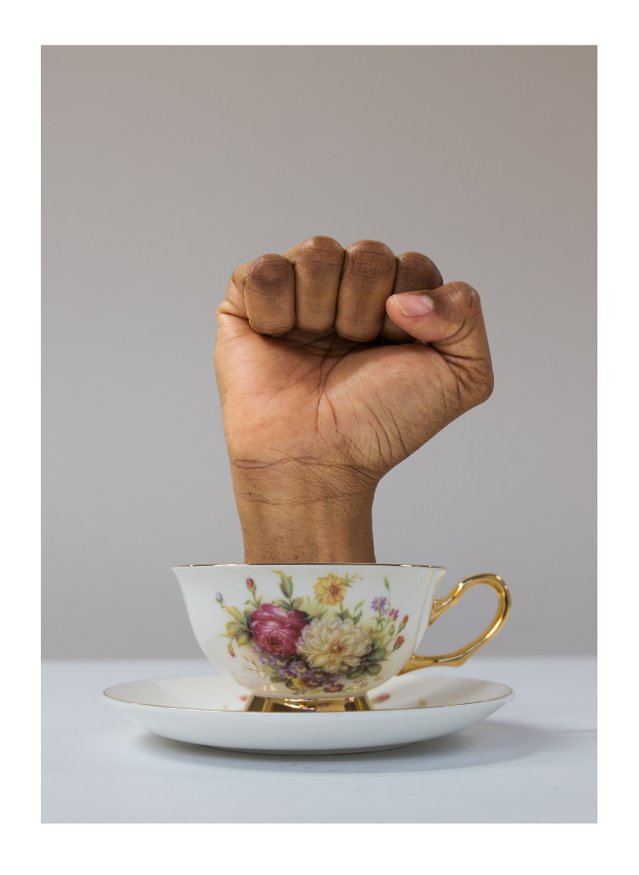 The Ingram Prize 2020
From delicate seeds to a powerful black fist rising out of a tea cup the Ingram Prize exhibition brings together a diverse selection of artists creating contemporary artworks that are particularly relevant to today's important issues including black lives matter and sustainability. Until 27 November.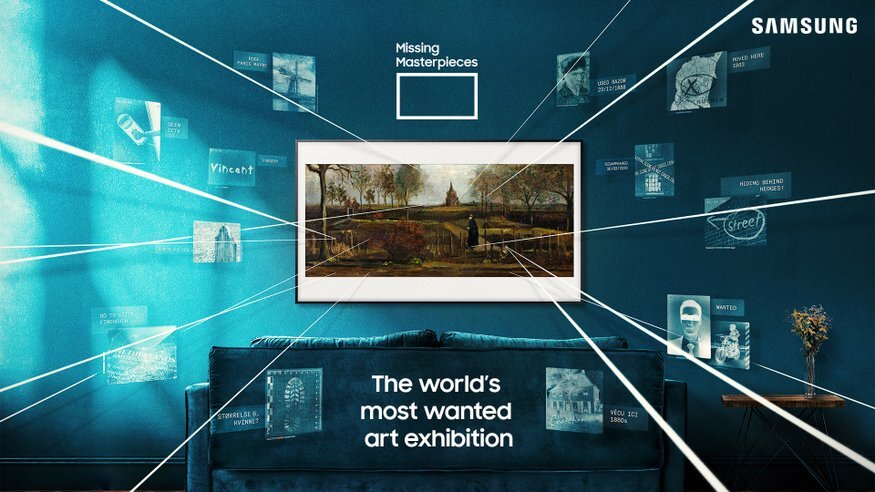 Samsung Missing Masterpieces Exhibition
Now that we're viewing art online we can bring back all the masterpieces from the past that have been lost, stolen or destroyed into an exhibition, including works by Van Gogh, Monet and Blake. They've all been pulled together in this online viewing room put on by Samsung.
Data as Culture @ Open Data Institute
The ODI has commissioned lots of fantastic artworks including the DoxBot trustbot that tells users about how their data is being used by the applications they use and a chance to play mood pinball online. They are fantastic examples of how data can be used to create artworks.
ING Discerning Eye image copyright Joe Dean. Electric avenue image copyright Olivia Kemp. Ingram image copyright Richard Rawlins. All other images copyright artist and courtesy exhibition.
Categories
Tags