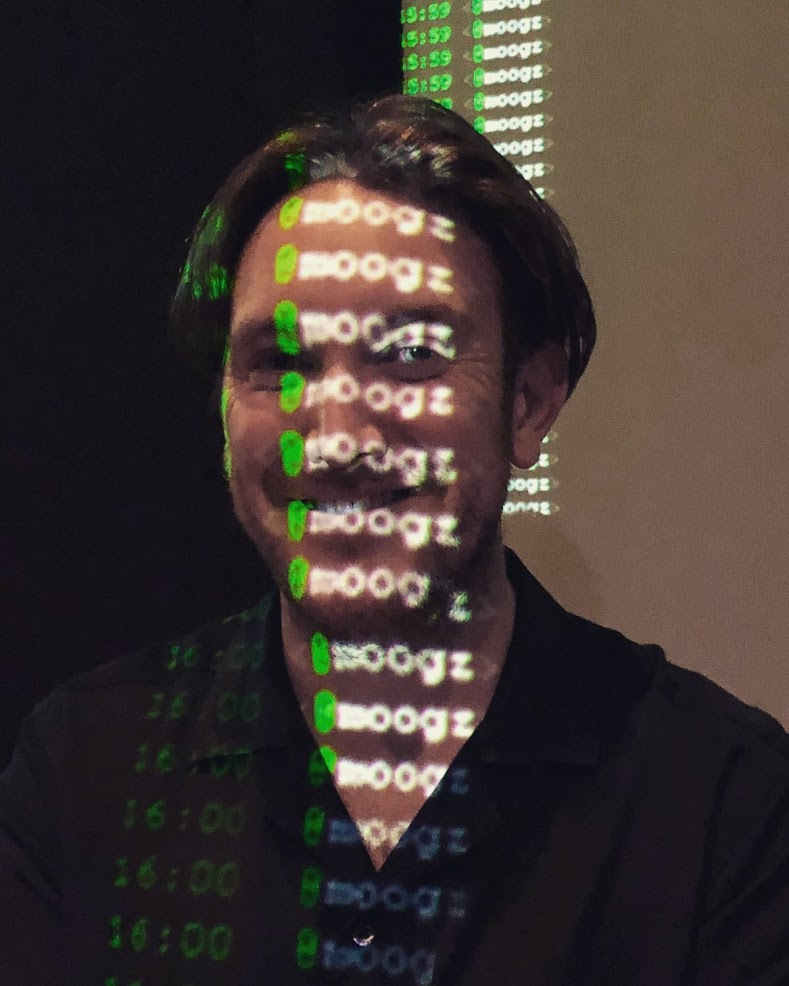 We managed to catch up with Moogz, founder of Mytetra to ask them about the upcoming exhibition Stolen artworks exhibited in a hacker chatroom which goes live on December 10th. (10102020) at 7.30 PM Register online for the exhibition at www.yourtetra.com
Can you tell us about the themes explored in the exhibition?
The brief for the artists is to submit at least an original artwork where the content of the image has been inspired by or is a direct rip-off, of another artist's work. This artwork is then translated into ASCII text for exhibiting live in the chatroom. The theme for HEIST is that as artists we are stealing work. So any image which suggests counterfeiting, plagiarism theft, re-appropriation of corporate or product branding. Material can also relate generally to the notion of a HEIST such as stealing jewels, robbing a bank and most importantly – assembling the crew!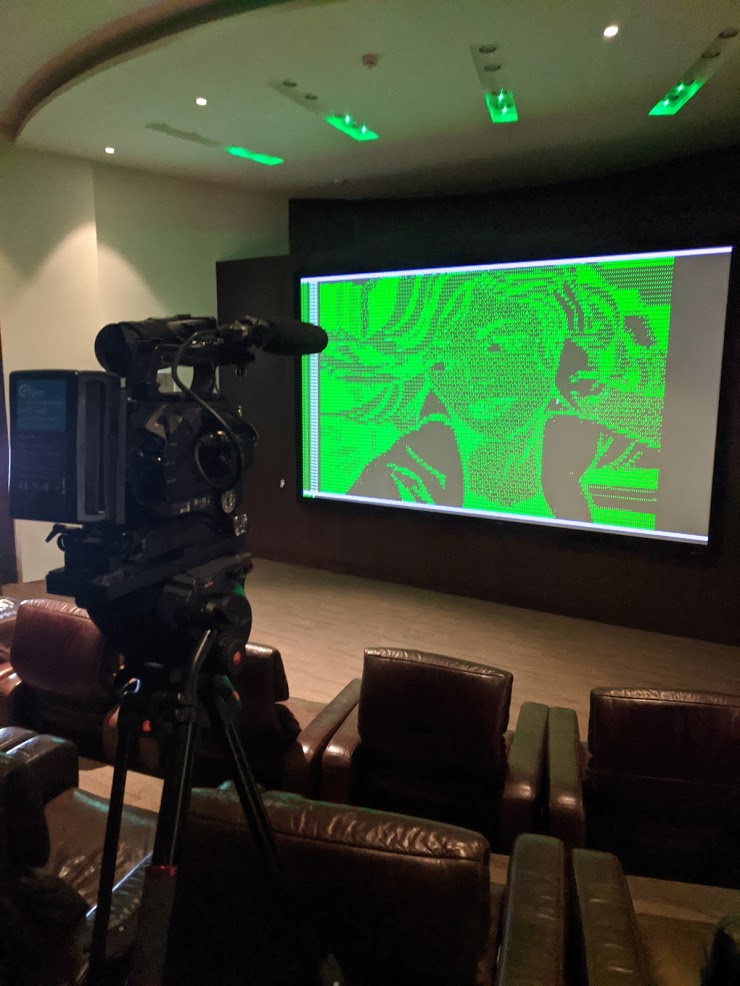 The Exhibition is in a chat room – what can people expect if they enter?
Upon loading heistart.com a Linux terminal will automagically open, and they'll immediately join the HEIST chatroom. The chatroom terminal is classic hacker green-on-black. At 6:30 pm London time, the chatroom will open for a reception for mingling and chat between the artists and audience. The exhibition will begin at 7:30 pm, and the first work will be introduced with a programme note and the ASCII rendering of the work will be pasted into the chatroom; this will be an uninterruptible stream of text to fit the screen. After the ASCII artwork has finished being pasted, the audience can comment on it and share their thoughts with one another and the artists. This stream of artworks and chatter will continue for 20 minutes; each of the artists will have one work presented during this time.
What happens after the event?
After 7:50 pm, the floor is open for artists and audience to contribute their words or ASCII art. A link to the ASCII art generator will be shared to enable the audience to steal art: by translating an image into ASCII, it's possible for everybody to exhibit. This open-access aspect is an important part of HEIST and Mytetra's philosophy, being an art/tech entity driven by and supportive of the open-source paradigm. A bot in the chatroom will reiterate content so that spectators in other timezones can see a "repeat" of the exhibition in realtime and continue the conversation.
How did you find these artists?
A number of the artists are Goldsmiths alumni, from the Rising Sun Collective, a well established multidisciplinary artist collective making waves in Peckham. From time spent in Berlin, I had the privilege of connecting with the enormously talented and playful Neukoln crew comprised of Paula, Billy and Merny.
What connects these artists?
An authentic art heist would require a crew where each contributor brings a unique skill: HEIST continues this pattern by collecting multidisciplinary artists which I've had the privilege to connect within London, Berlin and Cambridge. Each city brings a unique angle to HEIST to provide a clique-within-a-crew collective mentality. The combination of a diverse range of expert practitioners to produce works which are distilled down to the most basic element of digital communication, text, gives us a melting pot of talent and lateral thinking.
What does each discipline bring?
From London, specifically Peckham, the artists hail from the Rising Sun Collective in Peckham and specialise in texture, dance and sound.
From Berlin, the artists work in the visual space with paint and photography. The Cambridge clique operate in the cinematic and language spaces. Each exhibited artwork will have a unique taken on the shared motivation: to create original artworks themed on counterfeiting or stealing art.
Have you gone back to the future?
On the face of it, it's an accessible demonstration of esoteric tech that's been around for 3 decades: the command-line terminal, ASCII art and the Internet Relay Chat (IRC) protocol. Behind the scenes the tech relies on cutting-edge cloud and virtualization technology. This yin/yang contrast seems to relate to the concepts of portraying images as text, playing with opposites and bringing the past bang up to date. ASCII art has been prevalent in the hacker and 1990s internet subculture but has had little opportunity to be presented in a formal artistic context. There'll be plenty of opportunity to wheel out ASCII art history, after the curated exhibition we'll be showing works made by software pirates and hackers since the late 1980s.
Will there be anything physical to buy?
We have a gift shop at fakefakefakes.com where 100% of sale proceeds go directly to the artists who've contributed the item. The shop goes live simultaneously with the exhibition: 10.12.2020 7:30 pm London time.
There are two souvenir genres: the first is vinyl sticker-prints and the second is actual counterfeit fashion items upcycled in status to art objects.
There will be A4 sticker-prints to enable low-cost purchasing of original visual artworks; the idea here is to reduce the entry-level price of buying art, and also reduce the need for framing and hanging. A sticker print lets attendees buy original works and support the artists without breaking the bank. Put it on the fridge, the back of a laptop – anywhere. The counterfeit items are a playful homage to classic market stall fakes. These will be genuine fakes signed by the artist contributing the piece, with a certificate of inauthenticity to certify that the item is a (prepare for triple-negative fatigue) fake fake fake. The attendees will be able to snag themselves a genuine fake Mike Air Nax sneaker (not a pair, just the one). The goal here is to reduce the low-value counterfeit rip-off into an exhibition souvenir framed as a tongue-in-cheek reminder of the themes explored.
HEIST is comprised of multidisciplinary artists hailing from Peckham, Bristol, Berlin and Cambridge.
Robert Good operates in the axis of art and social communication, with a tendency to leverage internet data to explore meaning and investigate language. To create artworks using mediums of performance lecture, installations, visual works and writing.
Julian Brown is a conceptually driven Sound Artist working with Binaural Audio, Data and Installation.
Julian employs an interdisciplinary framework combining Sensory, Data and Urban practice to interrogate how Listening-Processes mediate our understanding of the world and inform, modulate or corrupt maps of meaning within urban and social contexts.
Scott Bowley is a composer, producer and sound artist and a founding member of The Rising Sun Collective, singer in 13XL and bassist in Crushed Beaks. The techno party he co-runs, World Unknown, is heralded by VICE as "London's Wildest Night Out". Scott is currently setting up a new ambient record label called wuumb.
Chloe Curry is a burlesque dancer and graphic designer. Her performance style errs on the side of sci-fi and high fantasy with a recent #reskill #reboot involving swordplay.
Mernywernz produces works in a variety of mediums including murals, painting using watercolour and acrylic, assemblage, model making and works on paper to create funny and incisive social commentary.
Billy Colours is Alex Godwin, a creative practitioner and explorer. Her practice is focussed on visual arts, social collaboration and community engagement through painting, public art, workshops and leading creative projects.
Finnian Moore and Alex Nunez are a Cambridge-based filmmaking partnership operating globally to create documentary, films and music videos for major artists. Their body of work makes for an impressive and eclectic library spanning genres from the Yemen civil war to compelling short films about art.
Osian Janaer is a multidisciplinary post-war contemporary artist with a unique proficiency for creating immersive 3D experiential works and installations. Osian's unique abilities to conjure up better-than-reality worlds make for a compelling and visually striking aesthetic.
Artists in the exhibition:
@robertgood_art – data & language artist
@julianbrown – sound artist
@scottbowley – sound artist
@osian.jenaer – digital 3D artist
@mernywernz – painter & social satirist
@finnianmoore – film maker
@tomunlikely – sound artist
@jessicalquinlan – pattern designer
@chl0ecurry – sword dancer and digital 2D artist
@billycolours – painter
@varicellapol – photographer and 3D artist
What's next for Mytetra?
There are several further exhibitions featuring inspiring global talent, to be presented in non-physical spaces which are not attempting to replicate the gallery experience.
Future exhibitions include two voicemail system-based show. The first is titled "Leave me: A message", and invites the attendees to navigate a voicemail system to listen to recorded messages left by a curated roster of subject matter experts and artists describing the potential for human extinction and the destruction of planet Earth. The idea is to raise awareness of the existential risk facing our world as we know it, and will cover nuclear apocalypse, food shortages, climate change and the potential for welcoming our AI / robot overlords.
The title relates to the idea of leaving Earth behind and conceptually serves as a playful muse on our quest to colonise Mars. It's in the human nature to travel to unknown territories and establish colonies, and this exhibition will look at our reasons compelling us as a species to follow this pattern beyond Earth and into the galaxy. The attendees of this exhibition will be able to leave a message; this feeds into the follow-up exhibition "Left you: A message". This exhibition will be entirely comprised of the audience responses to the information and ideas suggested by the "Leave me" messages.
HEIST Art Exhibition Stolen artworks exhibited in a hacker chatroom Thursday 10th December 2020 at 7.30 PM Register online for the exhibition at www.yourtetra.com
High-end counterfeit luxury fashion items signed by the artists will be available through the fakefakefakes.com placebo shop live from 10th December
Categories
Tags