Polly Morgan: 'Unit in a Common Goal', 2020
'What is that really?' is often a sensible question once you're used to the tricky ways of artists. Four current shows are evidence. On seeing that taxidermist-artist Polly Morgan has trapped snakes in polystyrene, I guessed that it wouldn't really be polystyrene, and it isn't – it's polyurethane – hard stuff pretending to be soft in the manner of Gavin Turk's bronze binbags. I had assumed they were real snakes, but not necessarily so. Most of those in her current show at the Bomb Factory are casts of snakes on which Morgan has painted artificial skins using nail industry products. That's because the real skins of bigger snakes tend to curl and lose their lustre. It gives Morgan the advantage of being able to alter the markings if she wishes: so far, only by transcribing one snake's patterns onto a different snake's body, but I guess there's no limit.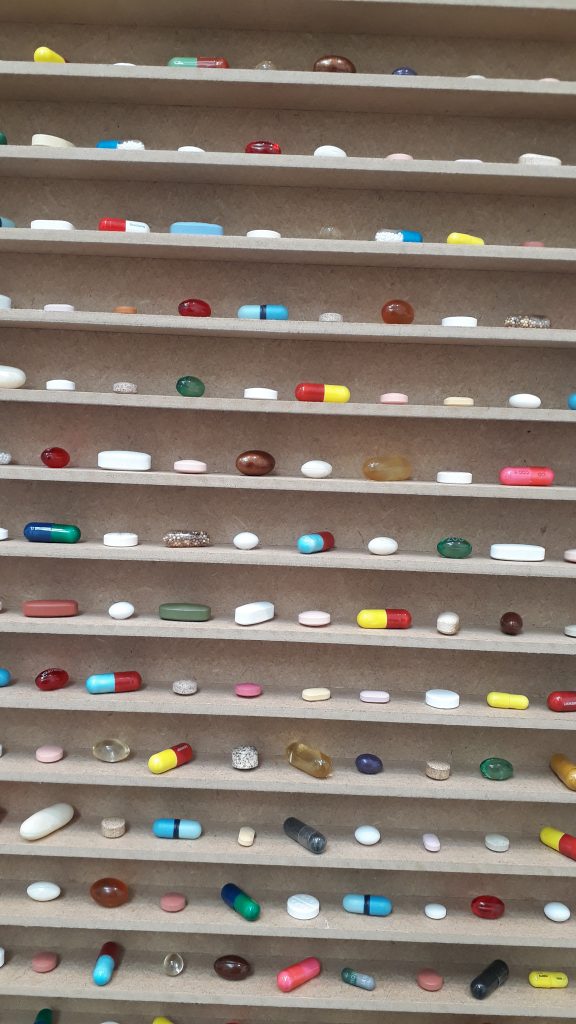 Damien Hirst: 'Prototype for Infinity', 1998 (detail)
Damien Hirst's self-retrospective of his 20th century self at his own Newport Street Gallery contains a medicine cabinet with some 15,000 pills. Really? No, they're resin substitutes, which replaced the originals when they started to discolour.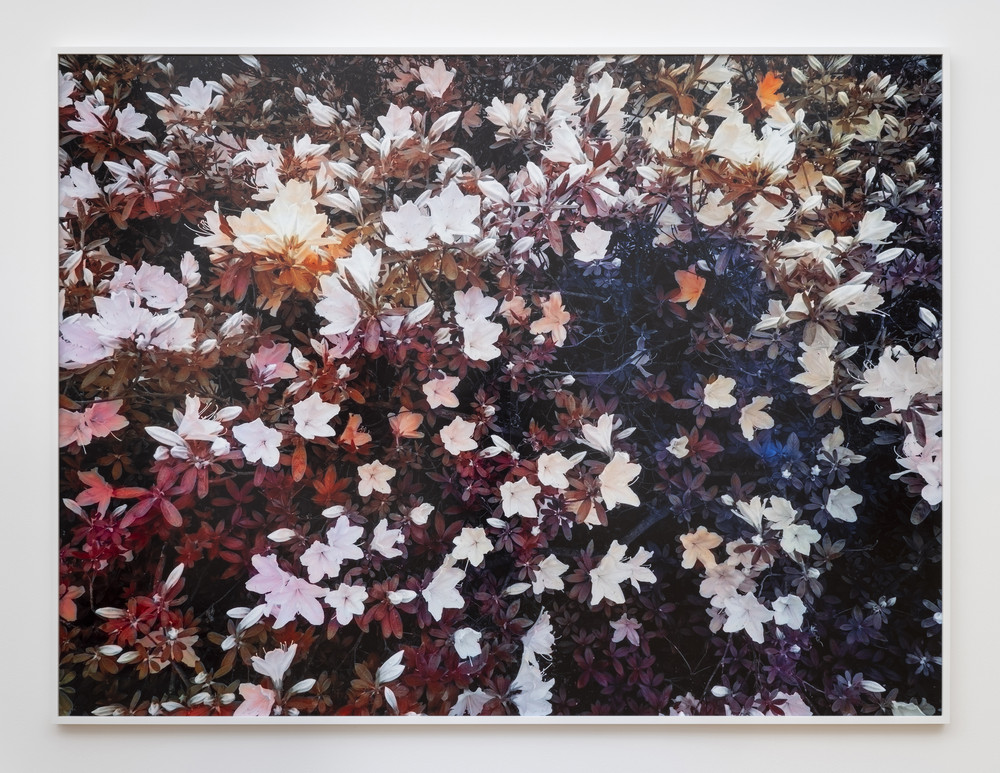 Trevor Paglen: 'Bloom (#5f5554)', 2020And Trevor Paglen's photographs of flowers at Pace? They're actually computer programme outputs: simulations of what flowers ought to look like, triggered by the input of thousands of images from which they generate the relevant characteristics.
So when – sticking with flowers –  I saw Parker Ito's combination of extravagant orchids with a scanner at Mother's Tank Station, I assumed they were fake, but no, these are real, the artist having sourced the most artificial-looking flowers he could find'. But the plastic clips which held them in place are remade in white bronze, and the tray they were transported in is cast in stainless steel. Here's a link to Parker Ito's one extraordinary and unusually thorough explanation not so much of the show, but of how it came about. The scanner, for example, has been hacked so it performs a choreographed sequence of flashing lights.
Yes, tricky types, artists.
Art writer and curator Paul Carey-Kent sees a lot of shows: we asked him to jot down whatever came into his head
Categories
Tags