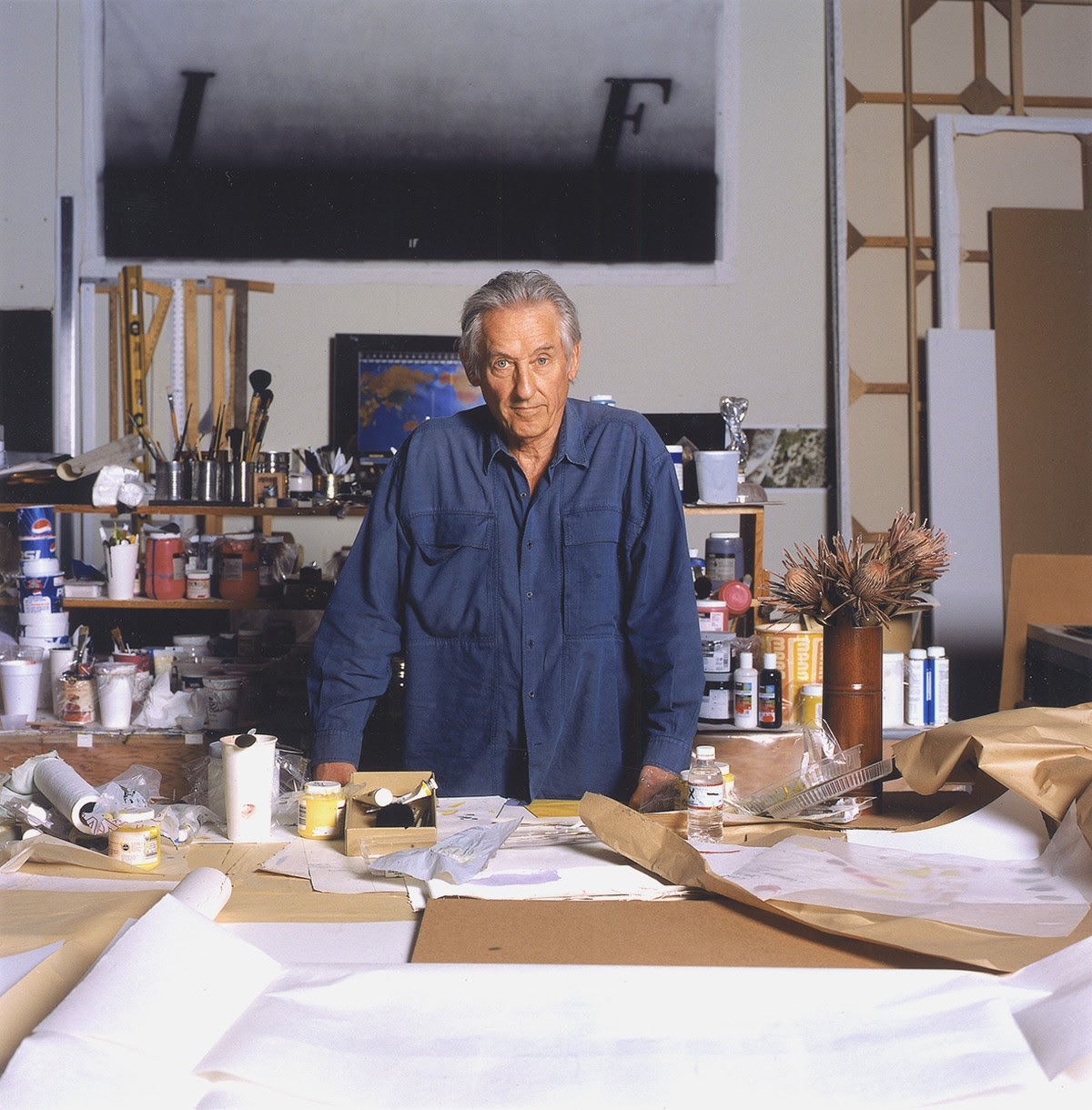 Photo: Kate Simon
Gagosian's highly anticipated second season of Artist Spotlight—a series that focuses on an individual artist for one week each month—premieres with a new project by legendary artist Ed Ruscha. The presentation of five works on paper—the first Spotlight to feature multiple artworks simultaneously—will be unveiled on gagosian.com on September 18. The works will be available for sale for forty-eight hours only, after which time a surprise offering by the artist will be revealed.
Ruscha's new works depict blurred phrases on softly layered pigment grounds, evoking rapid movement and the disorienting experience of encountering words as we swipe and scroll across digital screens. In a new essay for Gagosian Quarterly to be launched on September 16, Lisa Turvey, editor of the catalogue raisonné of Ruscha's works on paper, places these drawings in the context of the artist's oeuvre while also observing that "this is work made for its moment." An online conversation featuring Turvey, artist Adam McEwen, and Gagosian director Bob Monk will accompany the presentation on September 22 at 5pm EDT. To join the free event, register at zoom.us.
As Gagosian's physical gallery spaces reopen, we are excited to unveil a new vision for Artist Spotlight, which will operate independently of our exhibition program. The initiative, which was launched in response to the ongoing COVID-19 crisis, has led the way in establishing a dynamic new platform for artists to tell their stories and operate imaginatively online.
Ed Ruscha to kick off new season of Gagosian's online series #GagosianSpotlight
Exclusively Online | Launching Wednesday September 16th, 2020
About Mark Westall