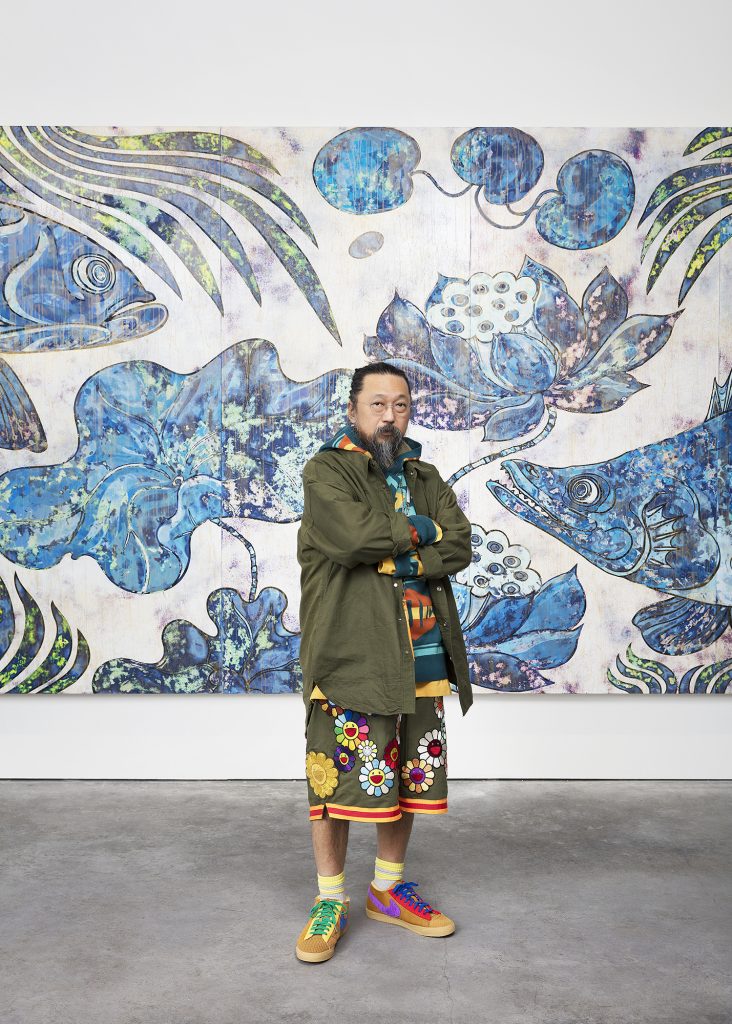 Portrait of Takashi Murakami as: Photo: Claire Dorn. Courtesy Gagosian.
With the recent multimillion-dollar sale of Jenny Saville's newest painting, Gagosian has concluded the first season of its Artist Spotlight series. Pushing the boundaries between abstraction and self-portraiture, Saville's work, Virtual (2020) which was created specifically for Spotlight, reflects on issues surrounding our digital experiences in the age of COVID-19. It is a testament to the current moment, made by the artist with the understanding that it would be revealed for the first
time online and not in person. Noteworthy private sales include new and recent paintings by Mark Grotjahn (at $5 million) and Damien Hirst (at $2.2 million), among many others. Public sales include works by Urs Fischer (at $775,000), Jennifer Guidi (at $250,000), and Mary Weatherford (at $400,000).
The Spotlight initiative—which highlights, one week at a time, individual artists whose exhibitions have been affected by the current health crisis—has been a trailblazing success, energizing global audiences and facilitating forty-nine new sales of important primary market works by leading contemporary artists.
Over the past three months, Spotlight has broadcast the work of fourteen artists—along with illuminating images, videos, and texts—to millions of viewers, generating almost seventeen million impressions on Instagram alone. The format's distinct qualities have also rendered it hugely popular among artists and audiences alike, with readership to our online Quarterly magazine growing by more than 50 percent during this period. Each campaign culminates in the presentation of one artwork on gagosian.com, where it is available for forty-eight hours only, which has led to many other works by the profiled artists selling privately during the week of their Spotlight presentations, often at higher price points than the publicly
revealed work.
Gagosian has been a pioneer in bringing high-value works to digital platforms. In addition to presenting frequent Online Viewing Rooms the gallery has transformed its traditional in-person presentations at Art Basel, Art Basel Hong Kong, and Frieze New York into highly effective online events.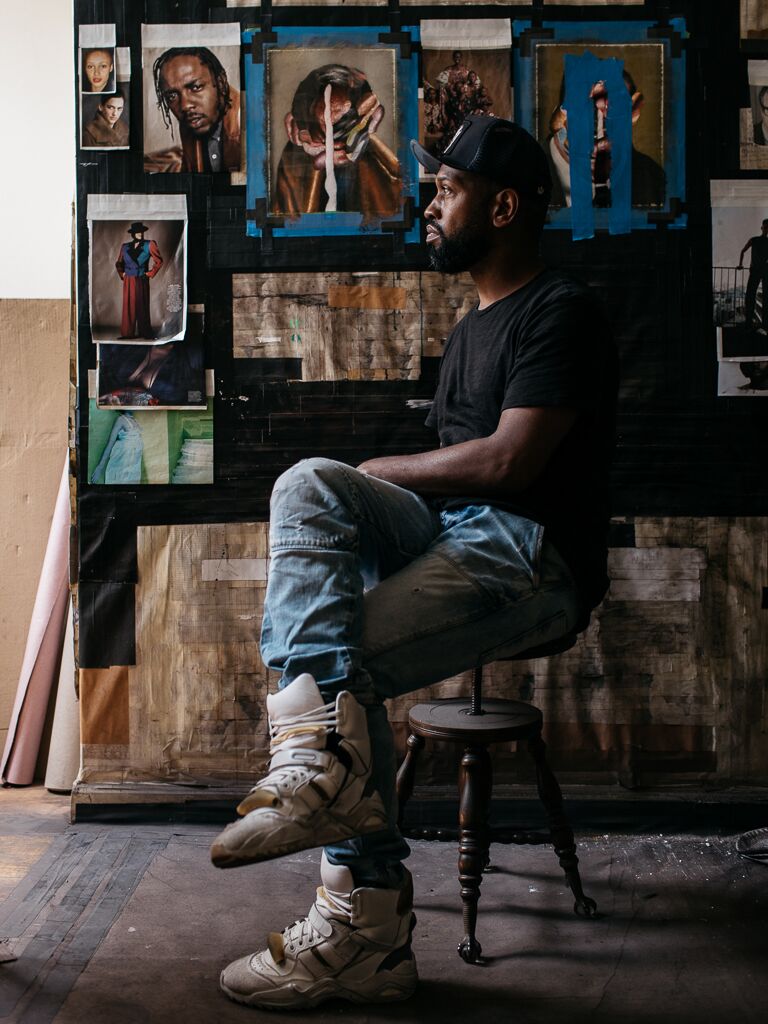 Portrait of Nathaniel Mary Quinn Photo: Ike Edeani. Courtesy Gagosian.
Artist Spotlight new season
Gagosian plan to unveil a new vision for the Spotlight series that will operate independently of their exhibition program, and they are planning to debut a selection of works by preeminent artists—including John Currin, Takashi Murakami, Nathaniel Mary Quinn, Ed Ruscha, and Rachel Whiteread—this fall. This will cement the platform's status as a vibrant aspect of Gagosian's programming that allows artists to operate imaginatively beyond the physical exhibition format.
#GagosianSpotlight
Categories
Tags