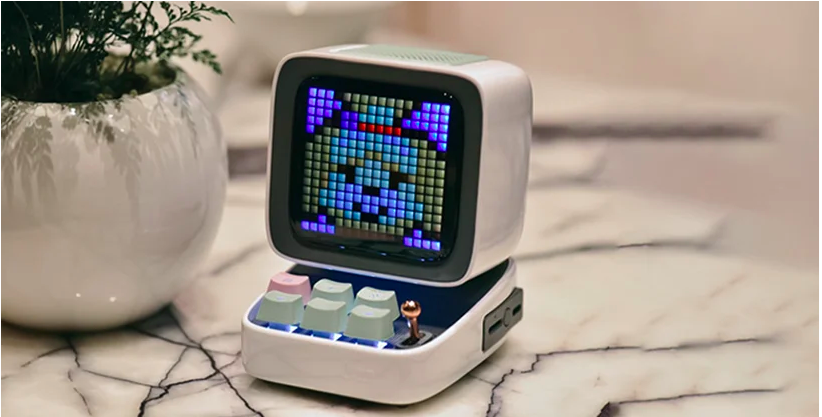 We love Ditoo a Multifunctional Pixel Art Bluetooth Speaker, Retro Portable Speaker with Programmable RGB Led Screen, Mechanical Keyboard, Smart Alarm Clock with supports a TF Card & Radio.
Ditoo is a good sounding 360-degree Bluetooth Speaker that can fill your room with crisp sound and a surprisingly deep bass. With 256 million colours, the led visual equalizer matches itself to your songs.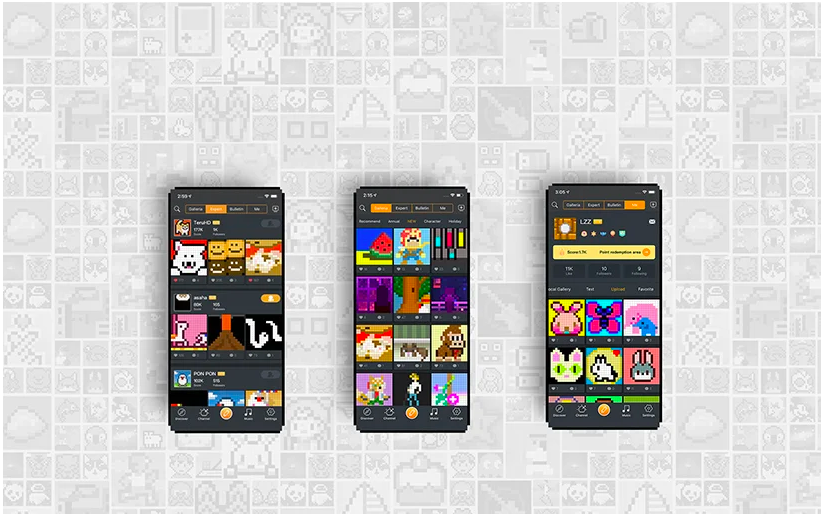 Included is a DIY Pixel Art Kit -The 16×16 pixel display is bright and vibrant that allows you to create your own pixel art easily by using theh free Divoom APP. Or you can select one of thousands of pixel art or animations in the Divoom app community. Customize the LED screen with an Emoji face, Pokemon, or Pumpkin Lantern in different occasion.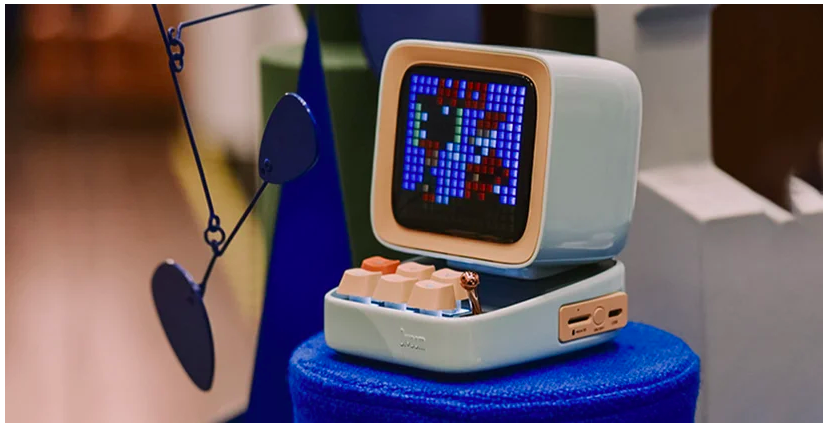 Great Gaming Device – Built-in classic and nostalgic games, like the legendary Classic Tetris game, useful magic 8 ball, pixel slot, pixel cube… With retro joystick and mechanical keyboard.

Finally Ditoo also provides a variety of helpful daily functions such as smart alarm clock, SNS notification, weather forecast, schedule etc… from Divroom
Categories
Tags