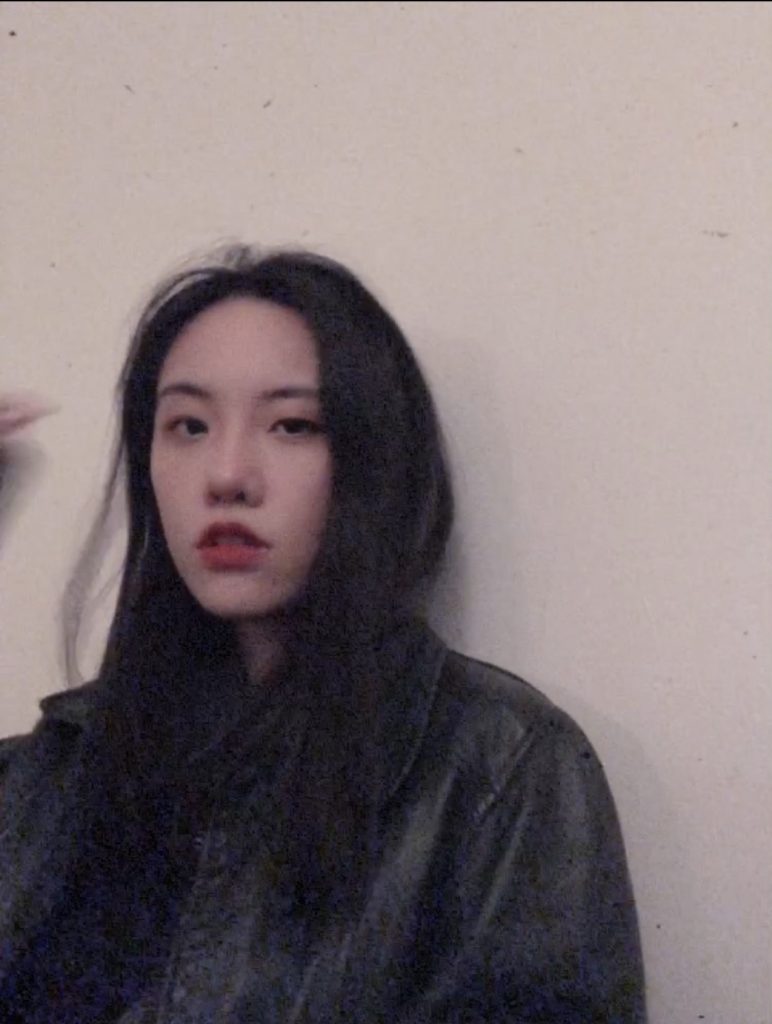 We managed to catch a virtual chat (aren't they all nowadays) with one of the most important players in the digital /NFT world An Rong Director of Art & Cultural program at SuperRare ahead of their exhibition Invisible Cities which opens today April 2nd on SuperRare, Decentraland and Hook Art.
Can you describe some of your background, and how you arrived where you are now?
I majored in Museum Studies at New York University and did my MA Thesis on the topic of blockchain and art in 2019. During my research, I realized blockchain would be a game-changer for digital art, and as digital art enters the mainstream fine art market it will revolutionize the entire art world. Ever since then, I wanted to work at a startup that does digital art tokenized on blockchain, namely "CryptoArt" or "NFTs". And I found my dream job at SuperRare. 
The artists selected for Invisible Cities offer diverse aesthetics. Can you describe the selection process and any particular acceptance critera informing it?
I know almost all of SuperRare's artists by heart. I track all the artworks tokenized on our market, follow their social media accounts on Twitter and Instagram, track their market performance, and read all of their editorials (because I'm in charge of Editorials). So after Elisabeth chose the theme "Invisible Cities" I immediately knew which artists we should include. So first of all, of course, these artists all use cities as the main theme of their art throughout their careers. And second, since it's a CryptoArt exhibition, we want artists that are active in the CryptoArt community and explore this new form of art seriously and rigorously through a thoughtfully curated exhibition. Third, these artists are all very representative of their own unique "aesthetics".  For example, Mari.k is one of the best voxel artists; Kldpxl and Gutty Kreum are the best pixel artists, etc. The art has to be good. 
Decentraland is the home of Invisible Cities. Can you describe your take on the range of Metaverses and any predictions for the future?
I've organized exhibitions in 5 different metaverses so far. The main differences among them to me are 1) the technical barriers and 2) the social functions. For example, some require that you have a VR headset and a PC, these are great for people to interact with and really experience the art in an immersive environment. With others, you can enter by clicking into a website, but then you can barely interact or have an "opening" with your friends. So far I'm still exploring, and partnering with different virtual spaces. 
Are there any traditional institutions which you feel offer an authentic glimpse into the future of the digital art world?
I can't really think of any. I think the future of the digital art world will be something completely new and different, rebuilt from scratch, instead of being revised from the traditional institutions. 
Outside of the editorial selections, are there particular artists you're supporting or collecting?
I don't have any "particular" artists that I'm supporting. I made hundreds of artist friends because of my job, and I love them all. 
Can you describe your experience of the meteoric rise in attention paid to digital art this year?
It was a few very, very overwhelming weeks. Suddenly everything's pace became 10x. It was also a very weird feeling. We all believed that CryptoArt and NFTs would go mainstream but when the whole world starts to talk about it, it feels really surreal. A lot of CryptoArt people are losing sleep because of the crazy growth. There are also new haters and conspiracy theories coming out too. 
Which online communities do you and the SuperRare team frequent most often?
If you mean social media, Twitter is the most important place. Twitter is so great for interactions and engagement. Under comparison Instagram is less important for building communities. 
Which artists have you seen consistently producing important work since your?
I think my opinion would be quite unpopular. 
What lies on the horizon for 2021 and beyond for more shows?
I'm going to quote something I wrote for the exhibition: 
Exhibitions intervene directly in the discourse surrounding what counts as art, introduce new ways of seeing and give birth to new rules in the art world.
In a sense, by organizing exhibitions, the CryptoArt community is forming similar allies among itself. Instead of passively waiting to be acknowledged by the traditional museums and galleries, crypto artists, collectors and curators across the internet gather in the metaverse to build their own virtual space, hosting CryptoArt events and exhibitions. In doing so, they initiate dialogues around the definition of art in the digital age, provide new ways of looking at art for viewers across the globe, and further the development of the CryptoArt movement.
Curating is going through fundamental changes as a generation native to digital tools begins to explore new formats of exhibiting and experiencing art. And we are proud to facilitate the curating of CryptoArt exhibitions in this new digital age. 
Superrare present Invisible Cities April 2nd-30th superrare.co/features/exhibition-invisible-cities
Also, live on Decentraland where a virtual event will take place on April 8th
Categories
Tags