To celebrate the reopening of Tate Modern and the Andy Warhol exhibition on 27th July, FAD has chosen six great Andy Warhol books you should buy from Taschen and The Met.
1 Andy Warhol. Polaroids 1958–1987
Created in collaboration with the Andy Warhol Foundation, this book reveals hundreds of instant pictures by the artist. From self-portraits to still lives, anonymous nudes to New York high society, from Cabbage Patch dolls to Dolly Parton, Keith Haring to Audrey Hepburn, these impromptu images offer a unique record of the Pop Art maestro's world. SALE Andy Warhol. Polaroids 1958–1987 £ 25 (£ 40)
BUY HERE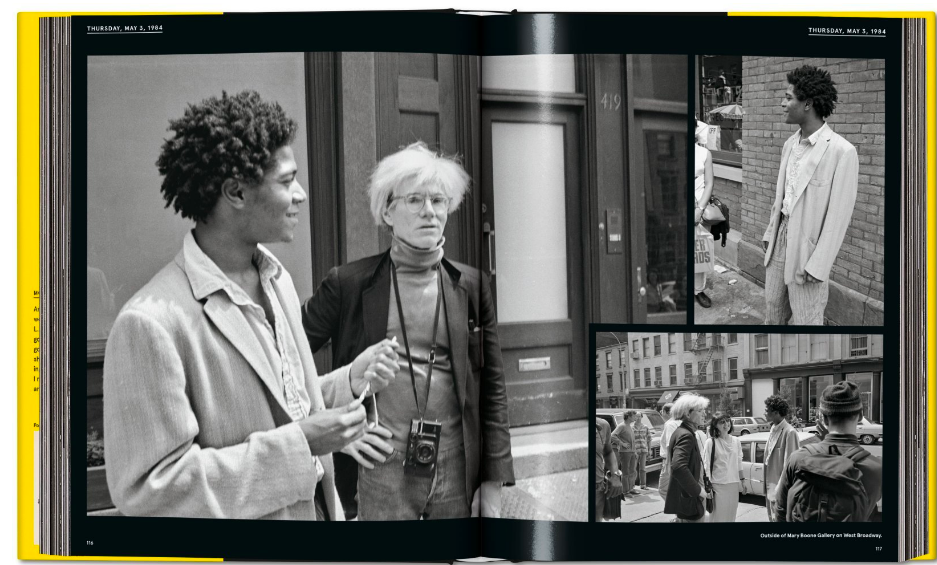 2 Warhol on Basquiat. The Iconic Relationship Told in Andy Warhol's Words and Pictures
Produced in collaboration with The Andy Warhol Foundation and Jean-Michel Basquiat's estate, this book explores the artists' complex personal and professional relationship through hundreds of never-before-published photographs of Basquiat by Warhol, excerpts from the legendary Andy Warhol Diaries, rarely seen archival material and examples of their collaborative artworks. Michael Dayton Hermann, The Andy Warhol Foundation for the Visual Arts Hardcover, 21.6 x 29 cm, 2.07 kg, 312 pages SALE Warhol on Basquiat. The Iconic Relationship Told in Andy Warhol's Words and Pictures £ 30 (£ 50) Save £ 20! 
BUY HERE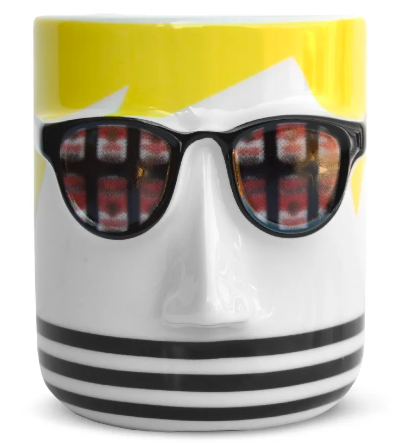 3 Andy Warhol Artist Mug
This witty artist mug features the unmistakable mop of white hair and dark sunglasses of Andy Warhol (American, 1928–1987). The singular work of the beloved Pop artist is well-represented in The Met collection. Porcelain 5"H x 4"W; 12 oz. Dishwasher and microwave safe. Bonus its on sale !! Only $18.75  BUY HERE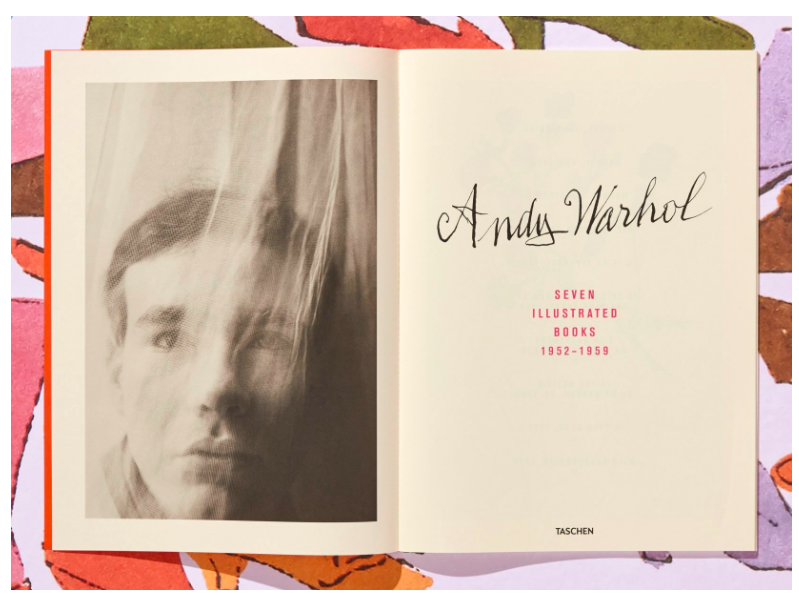 4 Andy Warhol. Seven Illustrated Books 1952–1959
Andy Warhol's 1950s hand-drawn books, created during his pre-fame years, are much-coveted jewels in the Pop art master's crown. This portfolio contains meticulous reprints of all seven books, reproduced as closely as possible to the original and presented in an accordion case. Complete with an XL-sized guidebook contextualizing Warhol's life alongside his unique creations, this edition offers an unparalleled glimpse of Warhol's budding genius. Reuel Golden, Nina Schleif Portfolio with 7 smaller volumes inserted, 284 pages, 34.6 x 47.5 cm, plus 56-page supplementary booklet, in cardboard box with handle. SALE Andy Warhol. Seven Illustrated Books 1952–1959 £ 75 (£ 150) Save £ 75!
BUY HERE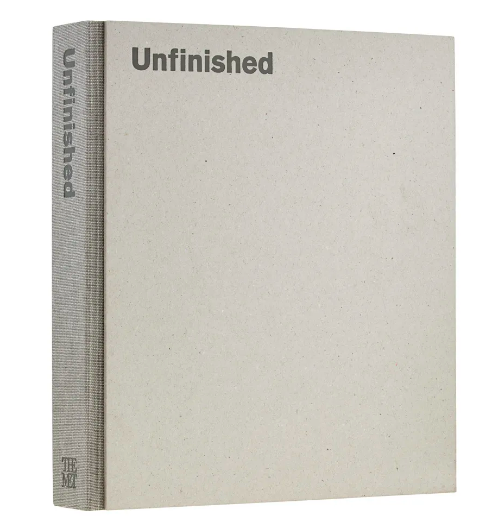 5 Unfinished: Thoughts Left Visible
By Kelly Baum, Andrea Bayer, and Sheena Wagstaff,This remarkable book explores the evolving notion of unfinishedness, both intentional and accidental, and argues that it is essential to understanding art movements from the Renaissance to the present. Featuring more than 200 works created in a variety of media, by artists ranging from Leonardo, Titian, Rembrandt, Turner, and Cézanne to Picasso, Warhol, Twombly, Freud, Richter, and Nauman, this catalogue unites far-reaching works through their unfinished aspects. Interviews with contemporary artists such as Tuymans, Celmins, and Marden demonstrate that this theme continues to be a driving force and inspiration for artists working today. Pages: 336 Hardcover Dimensions: 9" x 10" Price: $65.00  BUY HERE
6 Peter Beard
Not Warhol but totally interesting Peter Beard who made diaries with Warhol and hung our with loads of cool people. Artist, diarist, collector, and writer Peter Beard (1938-2020) fashioned his life into a work of art; the illustrated diaries he kept from a young age evolved into a serious career as an artist and earned him a central position in the international art world. He collaborated with Francis Bacon and Salvador Dalí, he made diaries with Andy Warhol, worked on books with scientists like Dr. Norman Borlaug, Dr. Richard Laws, and Alistair Graham, and toured with Truman Capote, Terry Southern, and the Rolling Stones—all of whom are brought to life, literally and figuratively, in his work. He delved into the world of fashion for its beautiful women, taking Vogue stars like Veruschka to Africa and bringing new ones back to the U.S. with him.
After spending time in Kenya and striking up a friendship with the author Isak Dinesen (Karen Blixen) in the early 1960s, Beard bought 50 acres next to her farm with the stipulation that he would film and write about the land and its flora and fauna. He witnessed the dawn of Kenya's population explosion, which challenged finite resources and stressed animal populations—including the starving elephants of Tsavo dying by the tens of thousands in a wasteland of eaten trees. So he documented what he saw—with diaries, photographs, and collages. He went against the wind in publishing unique and sometimes shocking books of these works, including The End of the Game. The corpses were laid bare; the facts carefully recorded, sometimes in type and often by hand. Beard used his photographs as a canvas onto which he superimposed multi-layered contact sheets, ephemera, found objects, newspaper clippings that are elaborately embellished with meticulous handwriting, old-master inspired drawings, and often swaths of animal blood used as paint.
Peter Beard (1938–2020) began taking photographs and keeping diaries from early childhood. By the time he graduated from Yale University, he had developed a keen interest in Africa. Throughout the 1960s and '70s he worked in Tsavo Park, the Aberdares, and Lake Turkana in Kenya's northern frontier. A constant creator, Beard the chronicler photographed, wrote, drew, collaged, and assembled a history of his life experiences and our own.
Coming soon XL Peter Beard £100 Availability: July 2020  BUY HERE
More art book ideas HERE
Categories
Tags