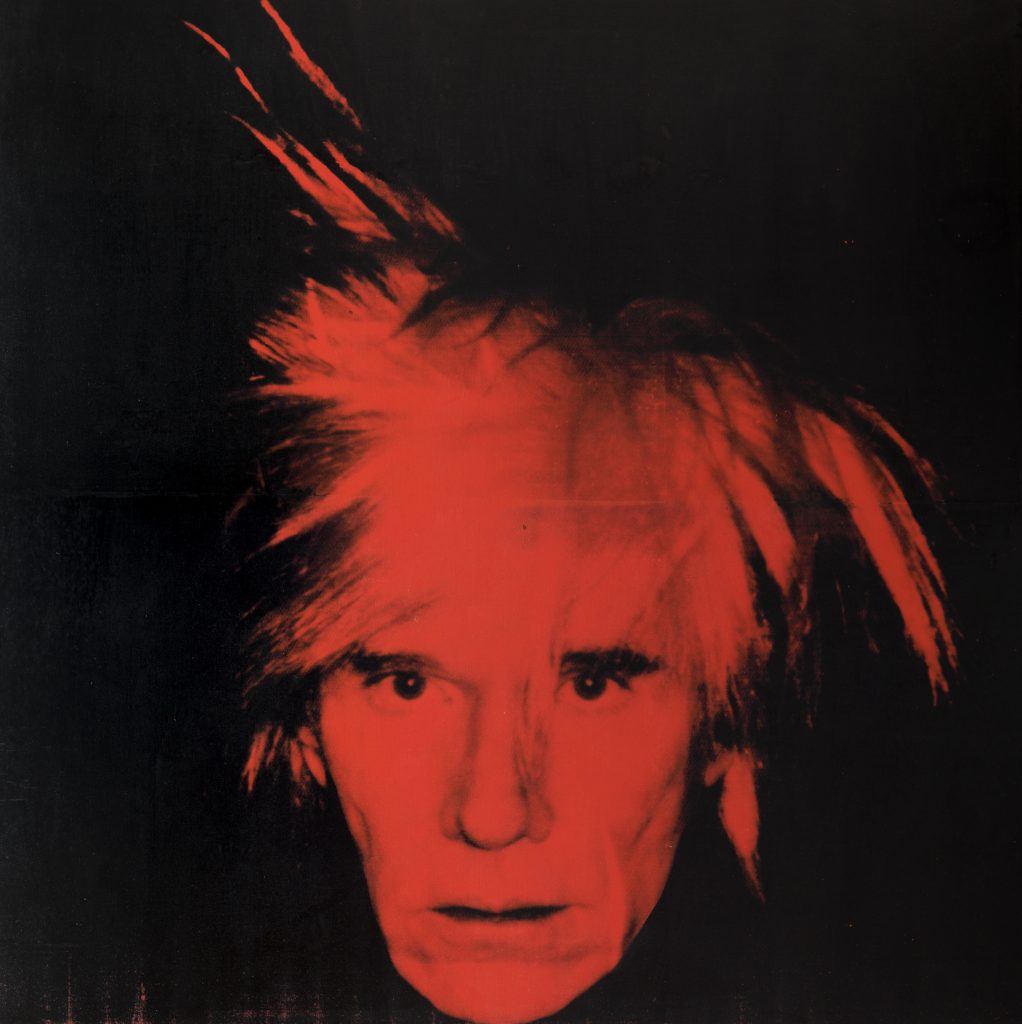 Andy Warhol (1928 – 1987) Self Portrait 1986 Tate © 2020 The Andy Warhol Foundation for the Visual Arts, Inc. / Licensed by DACS, London.
One would think we have seen all sides of Andy Warhol, his artistic legacy and cult of many personas having always lived in the limelight even long after his death. Nevertheless, Tate Modern's large-scale exhibition approaches the artist's robust oeuvre and iconic personality from a refreshingly intimate angle.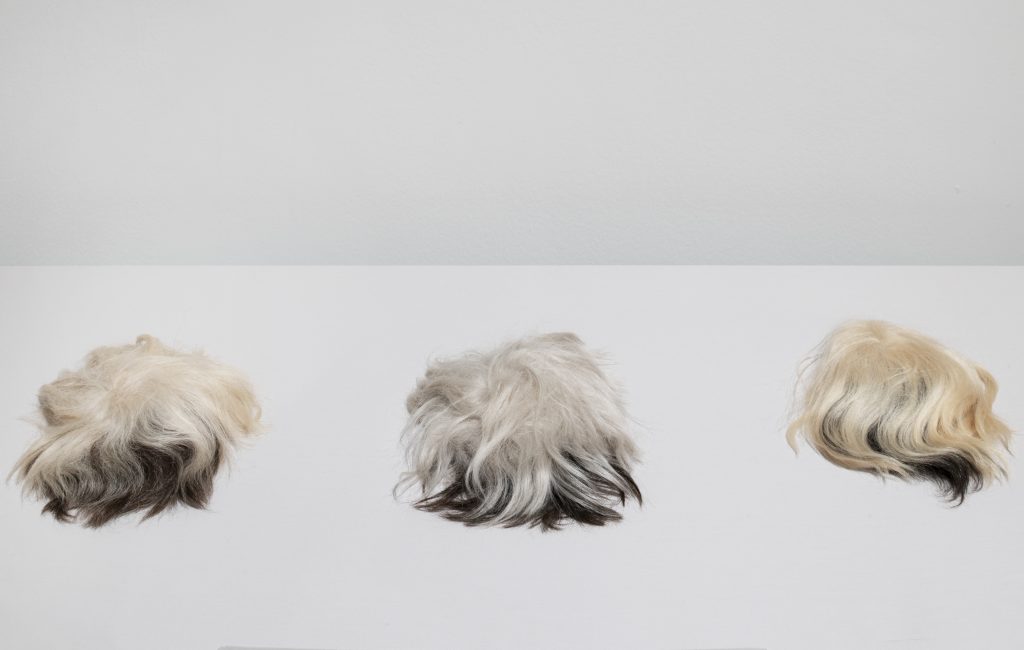 © Tate photography, Andrew Dunkley
It highlights Warhol's relevance today by showing how aspects of his personal narrative – his queerness; his immigrant, working-class background and religious upbringing – impacted his complex relationship to his many selves and socio-political subject matters.
The first room sets the tone for an intimate encounter with Warhol, showing some of his earlier works on paper. These drawings of men, much quieter and softer than his later works, were created as he started to find himself, his sexuality and his artistic identity within the queer New York scene. His first serious film, Sleep from 1963 also on view, is a similarly gentle visual representation of desire, showing sequences of the poet John Giorno – briefly Warhol's lover – while he is sleeping.

Andy Warhol (1928 – 1987) Green Coca-Cola Bottles 1962 Whitney Museum of American Art, New York; purchase with Museum of American Art 68.25. © 2020 The Andy Warhol Foundation for the Visual Arts, Inc. Licensed by DACS, London.
The exhibition continues with some louder blockbuster works from the 1960s, the silkscreen Pop Art canvases that embedded Warhol within the art historical canon. These include Elvis I and II (1963), One Hundred Cans (1962) featuring the infamous Campbell's Soup Cans and Green Coca-Cola Bottles (1962), as well as some iconic pieces from the Marilyn series including the Marilyn Diptych (1962) and a unique, large canvas Marilyn's Lips on view in the UK for the first time.

Andy Warhol (1928 – 1987) Marilyn Diptych 1962 Tate  © 2019 The Andy Warhol Foundation for the Visual Arts, Inc / Artists Right Society (ARS), New York and DACS, London
There is a fitting emphasis on Warhol's interest in people's exposure to political struggle, conflict and tragedy, including works from the 60s such as Woman Suicide, Pink Race Riot and Death and Disaster series with shocking, violent imagery from the news. Warhol quasi mass-produces these on his huge canvases, echoing the excessive way the media circulates the images so that they become inescapable. He explores the phenomenon of desensitization through the viewer's overexposure to such ubiquity of images of violence and suffering, which almost seems prophetic considering the omnipresent role of mass media in contemporary society.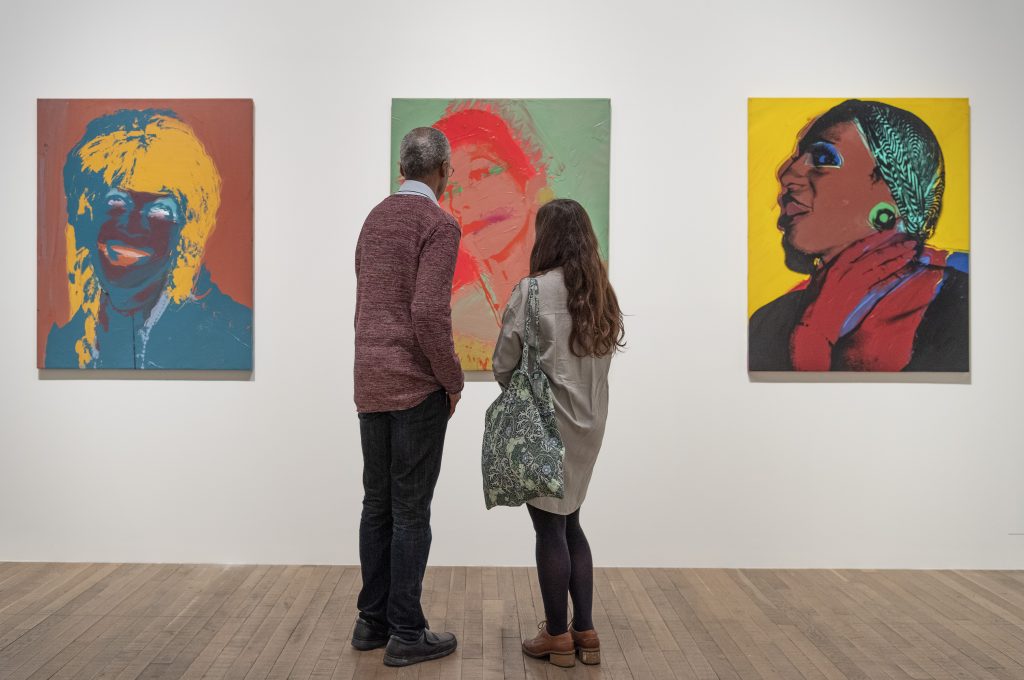 © Tate photography, Andrew Dunkley
Another room was dedicated to one of Warhol's largest series, Ladies and Gentlemen, a collection of fascinating portraits of New York's Black and Latinx drag queen and trans community in the 1970s. This display has a particularly powerful resonance in light of the tumultuous history and continuous struggles of this particular community, which has since reached a multitude of popular platforms such as mainstream television, allowing its members to speak out on their experiences for a wider audience. The empowering trajectory of drag culture and its significant role in contemporary visual and political culture makes Warhol's snapshot of the scene at a critical moment in time all the more profound.
The exhibition maintains an eclectic, experimental and carefree atmosphere that channels Warhol's own spirit, whether it's through recreating the famous silver walls in his Factory to display his series of Screen Tests (1964-66) or filling an entire room with his Silver Clouds work from 1965, encouraging visitors to interact and play with the floating silver balloons. One room designed by the Andy Warhol Museum revives the set of Exploding Plastic Inevitable (1966-67), the artist's iconic live multimedia event series. Such immersive elements are a dynamic addition to the exhibition and enhance the sense of an intimate perspective onto the artist's life and work.

Andy Warhol (1928 – 1987) Sixty Last Suppers 1986 Nicola Erni Collection © 2020 The Andy Warhol Foundation for the Visual Arts, Inc. / Licensed by DACS, London.
Another noteworthy curatorial focus is on Warhol's relationship to religion and ways in which his religious upbringing had an influence on his practice and fascination with various fetishized icons. These include celebrities, symbols of consumerism, or ideological icons such as Mao Zedong and Lenin, both of whose Pop portraits by Warhol are included in the show. The exhibition closes with a 10-metre wide canvas of the work Sixty Last Suppers with six rows of black and white replicated images of Leonardo Da Vinci's famous painting. This work is a captivating meditation on timelessness, death and memory, bringing together different meaningful fragments from the artists' personal life – the copy of the Da Vinci painting hung above his dinner table at home as a child and he created the work itself after the death of his partner John Gould of AIDS.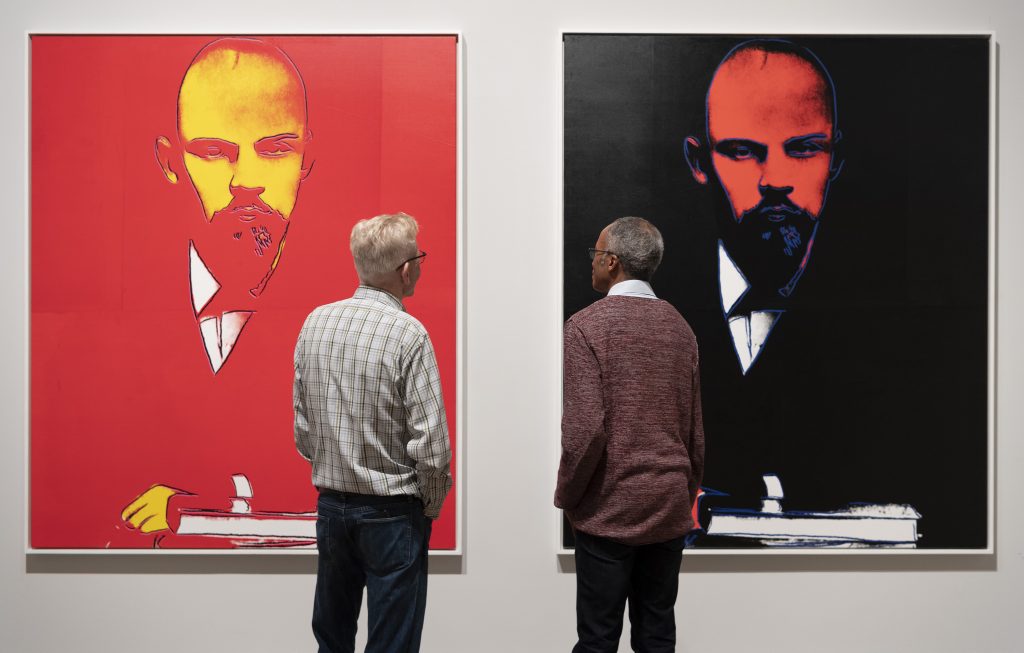 © Tate photography, Andrew Dunkley
As a perfectly holistic collection of works that finds numerous relevant and contemporary perspectives on Andy Warhol's art and life, the Tate Modern's exhibition proves there are always new ways to rediscover and reintroduce the lasting significance and visionary legacy of Warhol, while simultaneously giving a glimpse into the inner life of the shy man behind the iconic wig who was just as human as the rest of us.
12 March – 6 September 2020 at Tate #AndyWarhol
Categories
Tags