r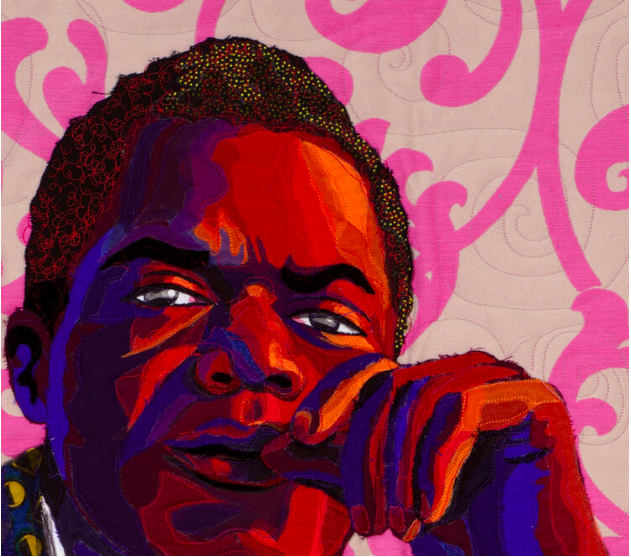 Bisa Butler I Am Not Your Negro detail in an edition of 500 posters
Claire Oliver Gallery today debuts an online sales room and a limited edition poster series called Art is for Everyone. The inaugural poster will feature a work by artist Bisa Butler entitled, I Am Not Your Negro in an edition of 500. Priced at $50, proceeds will benefit Harlem Grown and their current campaign "Harlem Helping Harlem" which partners with local restaurants to provide hot meals for Harlem residents in need. The poster series Art is For Everyone will be an ongoing initiative by the gallery to produce accessible artworks while supporting their vibrant community in Harlem.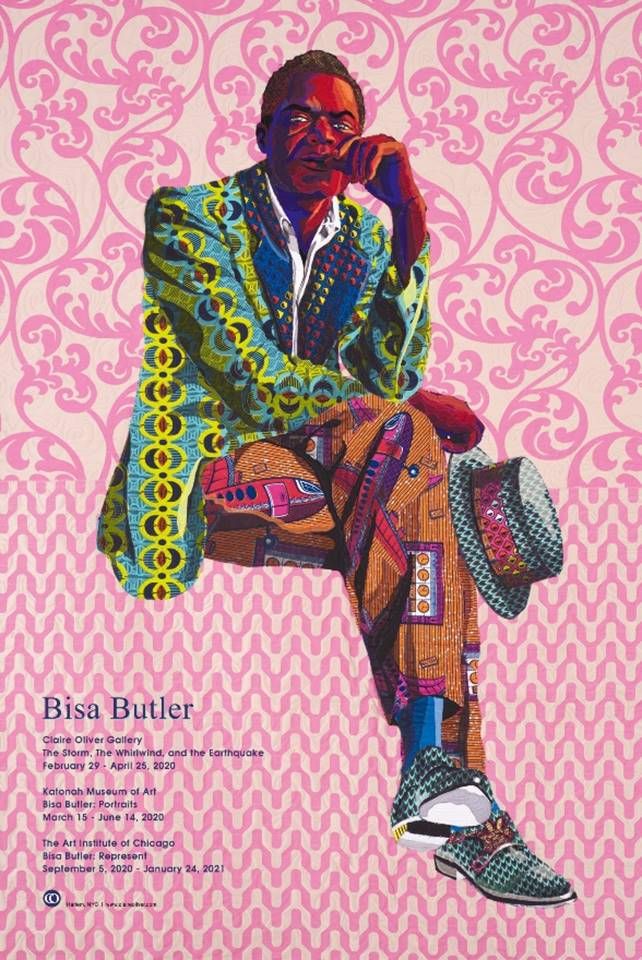 Bisa Butler I Am Not Your Negro edition of 500 posters
"As a survivor of Covid-19 I'm acutely aware of the crisis facing our city and our community, Art is for Everyone was conceptualized months ago but has now taken on new urgency,"
states Claire Oliver.
"We stand in solidarity with our longtime Harlem neighbors and know that through the incredible strength of our community fabric, our city and neighborhood will emerge stronger than ever."
The 36 x 24 inch poster features an artwork originally crafted entirely of fabric by Bisa Butler and commemorates her inaugural exhibition at Oliver's Harlem gallery as well as her museum exhibition currently on view at the Katonah Museum of Art, set to reopen to the public later this month. I Am Not Your Negro was titled after a James Baldwin quotation and inspired by the Black intellectuals who traveled outside of the United States in order to be able to have careers as writers, poets, philosophers, artists and thinkers, this work is a timely example of how artists lead intellectual thought. James Baldwin said it clearly then as now: "how much more time do you want?"
Proceeds from the posters will benefit Harlem Grown, a nonprofit organization that has mobilized in the face of the pandemic and resulting food insecurity crisis to partner with neighborhood restaurants to provide meals to Harlem residents in need. Each $50 poster will provide four meals to neighborhood shelters and support a local restaurant. In partnership with local community restaurants, the HG Meals program enables Harlem Grown to provide hot, nutritious meals to youth, families, and community members living in shelters throughout Harlem who are in economic distress while concurrently alleviating economic stress for the Harlem based community restaurants.
Claire Oliver Gallery 2288 Adam Clayton Powell Jr. Boulevard New York, NY 10030
ABOUT HARLEM GROWN
Harlem Grown is an independent, non-profit organization whose mission is to inspire youth to lead healthy and ambitious lives through mentorship and hands-on education in urban farming, sustainability, and nutrition. Founded in 2011, we operate local urban farms, increase access to and knowledge of healthy food for Harlem residents, and provide garden-based development programs to Harlem youth. Healthy habits start young, which is why our programs target elementary-aged students. Because food justice is more than just providing and distributing food, our model seeks to positively impact the entire community through mentorship, education, and partnerships to create sustainable change. One of the many ways we fulfill our mission is by raising support for the physical renovation of abandoned lots in Harlem, transforming them into thriving urban farms. Currently, we have 12 urban agriculture facilities ranging from soil-based farms, hydroponic greenhouses and school gardens. harlemgrown.org
Categories
Tags