Instagram has become the default means for artists to present themselves online. Mostly, that's to show new work, how it comes about, inspirations, recommendations – all of which can be interesting. But some go further: their Instagram account becomes, in effect, the platform for creating new work, perhaps at a slant from the work for which they're best known. Here are four artists whose posts I look forward to from that less usual angle.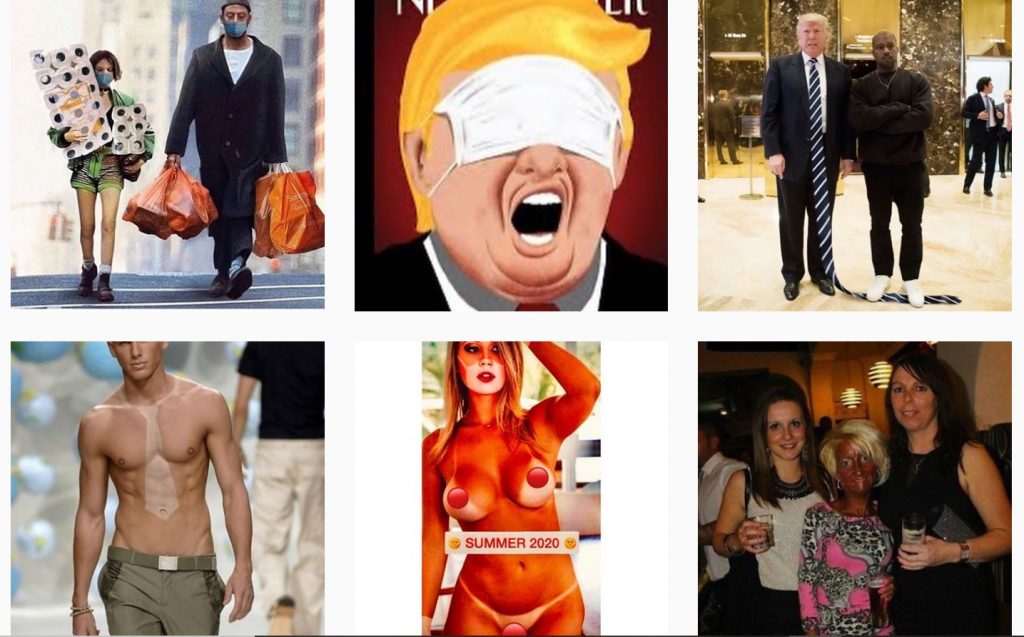 The six years of Mauro Bonacina's Instagram stream revisit the surrealist love of the found conjunction. Each day the painter and multi-media artist posts a pointedly ridiculous image, sourced from the net using a sophisticated battery of search mechanisms. And each day the image is linked in some way to the previous and subsequent image. Bonacina has also shown them – at one image per second – as the artwork '@MAUROBONACINA', suggesting a self-portrait of sorts.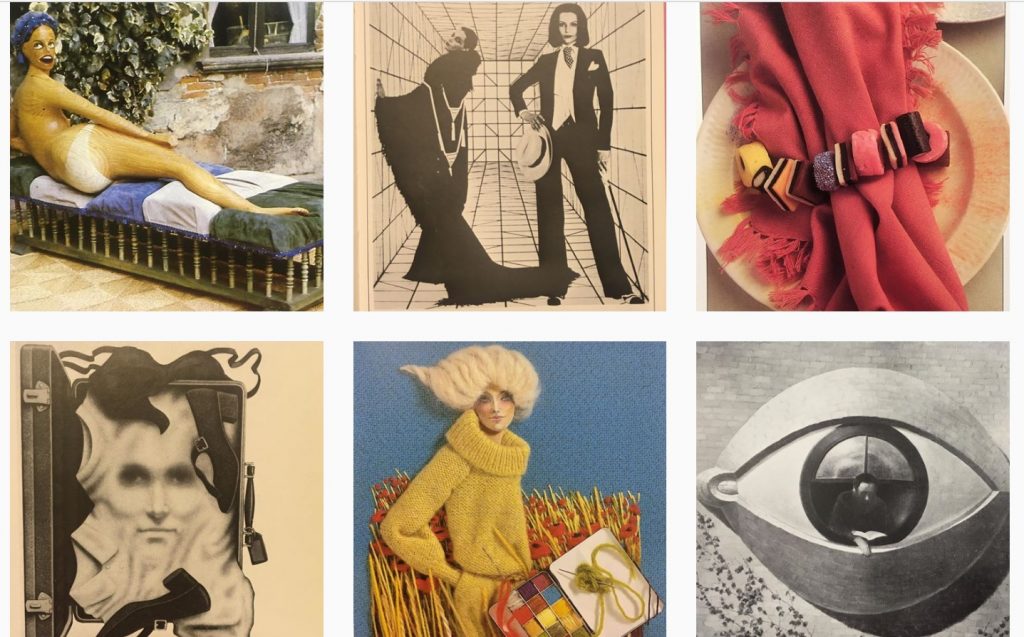 Julie Verhoeven, known equally in the worlds of fashion and art, bridges them in another connective day-on-day Instagram stream. Her linkages develop, she says, through 'what would complement or contrast the previous image  visually at micro size, mosaic style (I like pattern !), and then I try and find something that is less palatable on a taste level, or at least  hovers on the border, the goal always being to merit a double take / look'. That frequently operates across time, by placing the retro in a new context.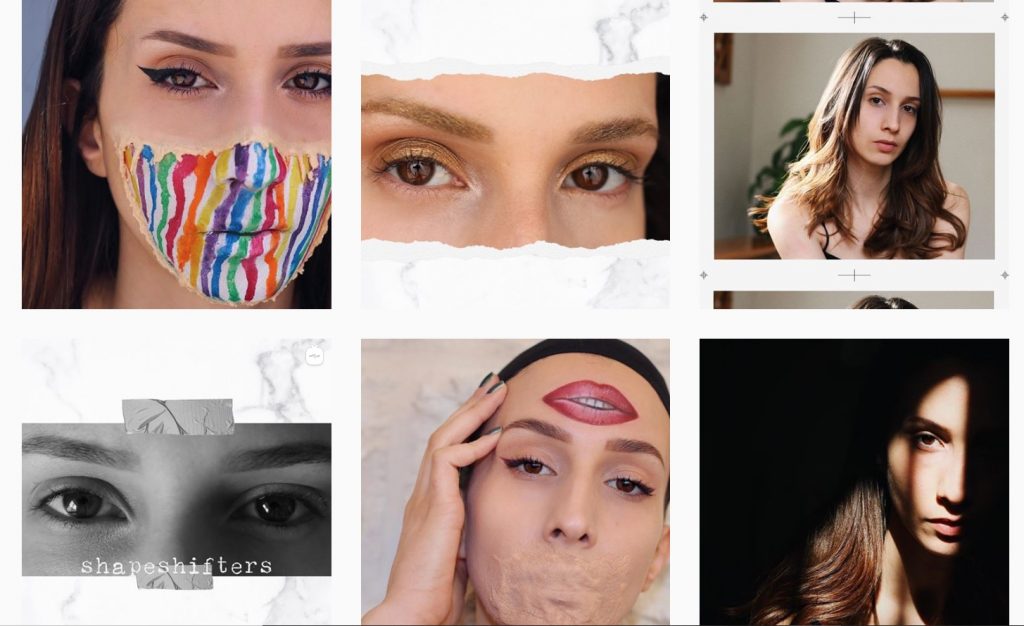 Rand Jarallah describes herself as 'a weirdo interested in understanding human behaviour and how the mind works' who shares her insights 'through artivism, storytelling and makeup'. She often asks her followers questions, and takes the dialogue into such dark areas as self-worth, mental illness and suicide. As part of her exploration of such issues, Jarallah uses surprising makeup to dramatise her online self-portraits. The screenshot of posts above includes, more straightforwardly, her repurposing of the carer-supportive rainbow, with the caption 'spread love (virtually) not corona'.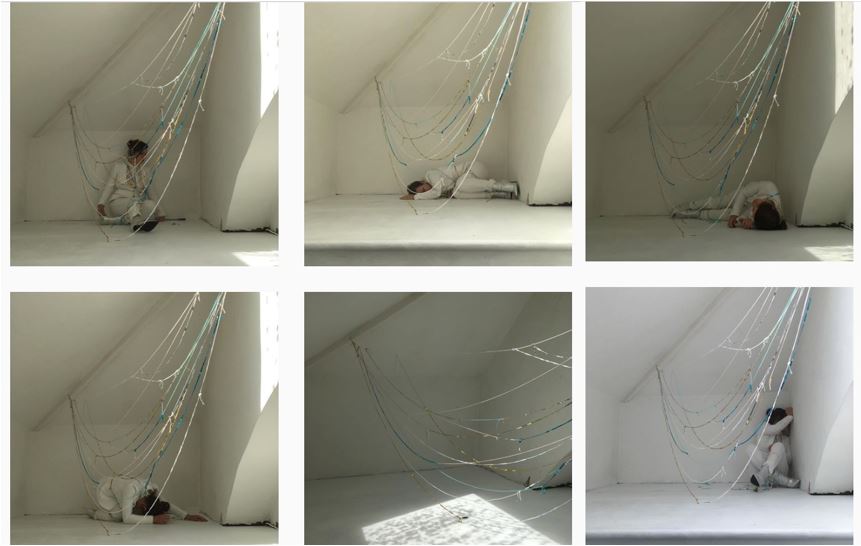 Abstract painter Clare Price used Instagram to add a  performative aspect to her practice by staging her self in front of her works, accompanied by hashtags indicating emotional states – '#fragile', for example – which enact a healing process.  In recent posts the paintings have given way to hanging lines tracing the space in an absent painting, and the hashtags have expanded to a full stream of consciousness, one extract being…  dried cadmium painted slurps of road markings violet bells high leather boots and furs in the sun harry said people did used to talk dirty before tinder you know…
Possibly that selection is biased, as all four have been in shows I've curated – but I prefer to conclude that I ask interesting artists to be in my shows!
Art writer and curator Paul Carey-Kent sees a lot of shows: we asked him to jot down whatever came into his head
Categories
Tags