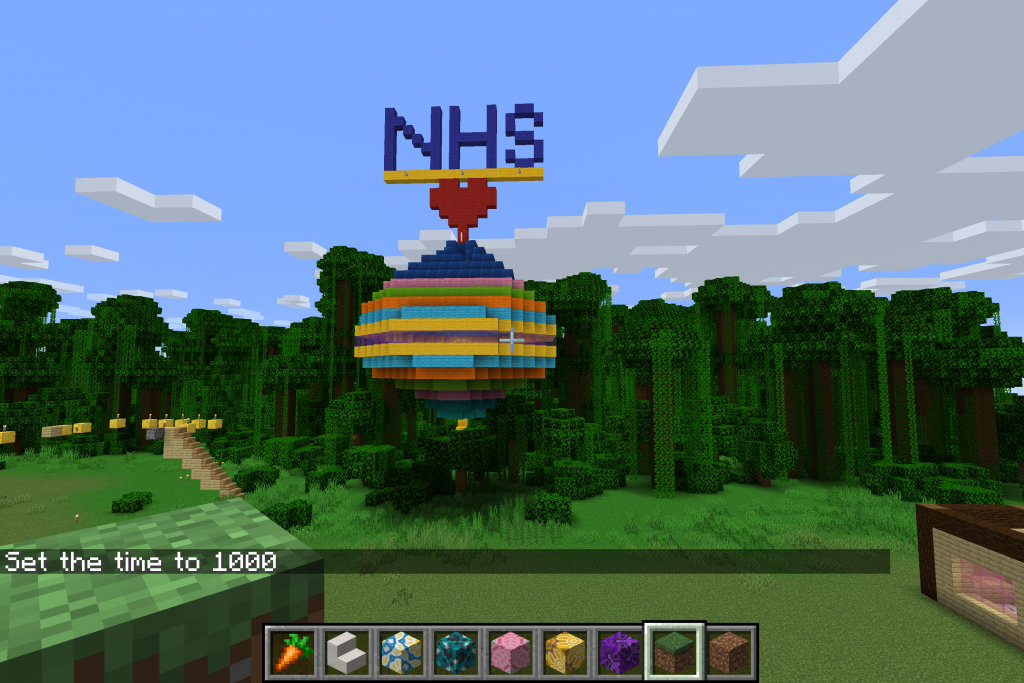 Participant in the Easter Egg Hunt builds tribute to the NHS at Jupiter Artland in Minecraft
Jupiter Artland have launched a virtual sculpture park in Minecraft as an open source platform for young people to visit and explore during lockdown. Young people can also build their own proposal for a sculptural artwork, with the winning design becoming a permanent addition to the acclaimed Scottish sculpture park's virtual landscape.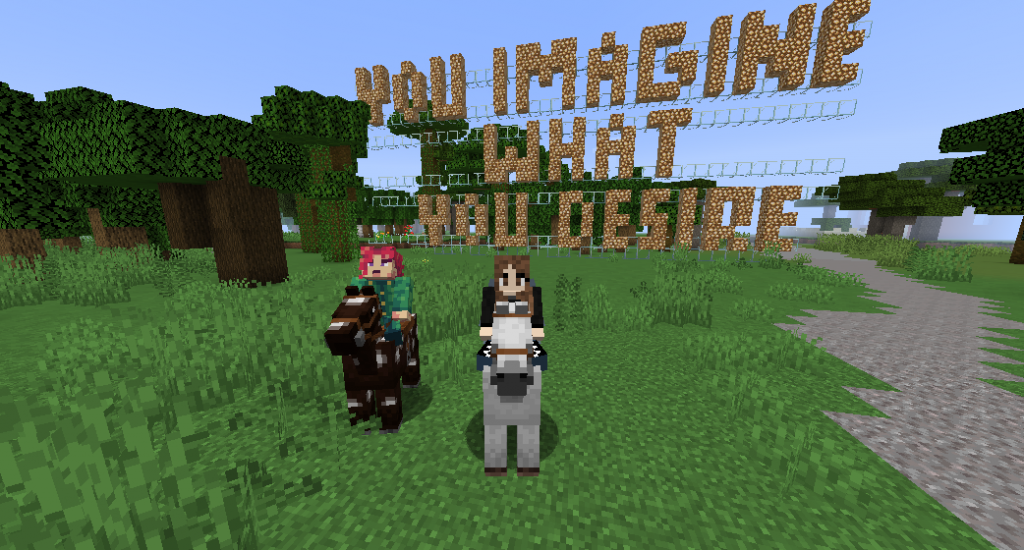 Jupiter Artland in Minecraft.
Director of Jupiter Artland Nicky Wilson says:
"We are thrilled to be able offer people a little slice of Jupiter magic, especially now as parents face increased pressure with home-schooling. Jupiter Artland in Minecraft is quite remarkable – much cherished artworks by Antony Gormley, Anya Gallaccio, Tania Kovats and Charles Jencks have been lovingly recreated. As Minecraft is a familiar and popular platform for children, it provides a safe space to learn about art."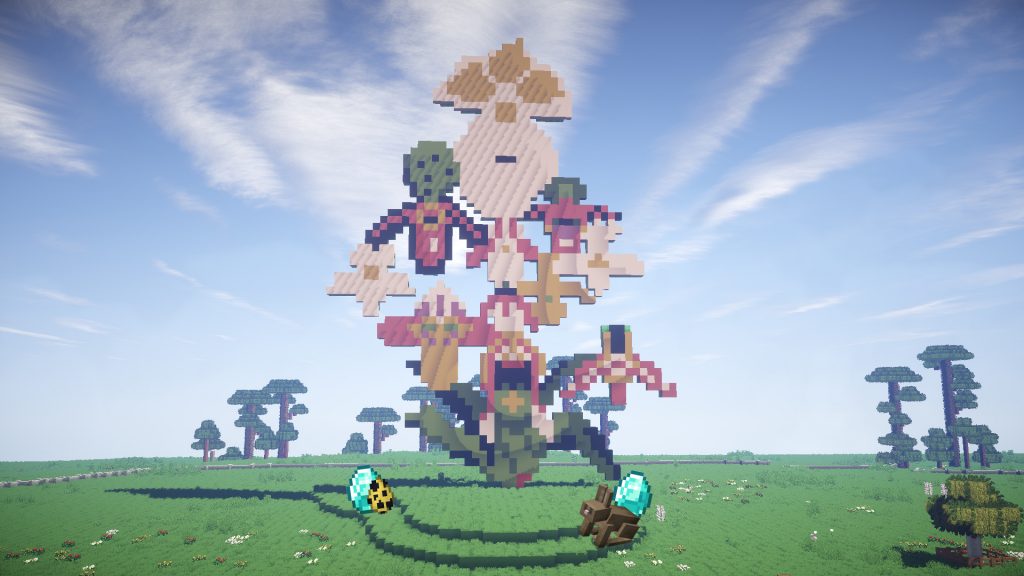 The first generation of Jupiter Artland in Minecraft has previously only been accessible for visitors physically on-site at the award-winning sculpture park just outside Edinburgh. This newest generation is available everywhere, allowing audiences across the globe, both young and old, to explore, discover and create. Jupiter Artland in Minecraft is a collaboration with Edinburgh Napier University's Centre for Interaction Design, who continue to work with Jupiter to develop new platforms for exploring art, ideas and nature. This Easter, to test the software, Jupiter Artland hosted an Easter Egg Hunt, with over 100 young people logging on to the game, following clues to discover digital eggs hidden across the park.
Claire Feeley from Jupiter Artland says:
"Young people have remarkable digital skills. Once all the eggs were found, children began building their own wonderful looking creations opposite Jupiter Artland's front gates using Minecraft tools. One rainbow-coloured tower celebrated the NHS and others took the form of bunny rabbits, daffodils and proposals for impossible buildings. We look forward to seeing the outcome of the 'design a sculpture' competition."
A new challenge has been launched inviting young people to design and build their own sculpture, with the winning design becoming a permanent feature of the landscape at Jupiter. To take part, visit www.jupiterartland.org
Jupiter Artland Foundation is one of Scotland's most significant arts organisations, with five gallery spaces and an expansive outdoor sculpture collection, featuring landscaped gardens and site-specific commissioned artworks from some of the world's most significant artists. Located just outside Edinburgh, Jupiter Artland is a registered charity, founded by the philanthropist art collectors Robert and Nicky Wilson, now with 36 permanent site-specific works across 100 acres of woodland and meadows. Committed to nurturing the work of outstanding contemporary artists and continuing to commission new works to grow the ever-evolving landscape, Jupiter Artland opened to the public in May 2009, and in 2016 was nominated for the Art Fund's prize for Museum of the Year.
Permanent sculptures and installations across the grounds include works by artists including Antony Gormley, Charles Jencks, Anish Kapoor, Christian Boltanski, Joana Vasconcelos, Nathan Coley, Ian Hamilton Finlay, Laura Ford, Anya Gallaccio, Andy Goldsworthy, Jim Lambie, Cornelia Parker and Marc Quinn. Each artwork's specific site has been personally selected by the artist. The works are set within the grounds of Bonnington House, a 17th century Jacobean Manor House and visitors are encouraged to freely explore the Artland and discover the artworks at their own pace.
Jupiter Artland's ground-breaking learning programme includes free visits for nurseries, schools, universities and community education organisations. Since the programme began in 2009 over 20,000 learners have been welcomed to the collection as part of free or subsidised visits. Jupiter Artland's child-led ethos to learning sparks curiosity and builds resilience, creativity and critical thinking skills in the minds of young learners. Jupiter Artland's mission is for every school child in Scotland to visit or experience Jupiter Artland either through a visit with hands-on activity or through Jupiter Artland's pioneering digital projects.
Categories
Tags