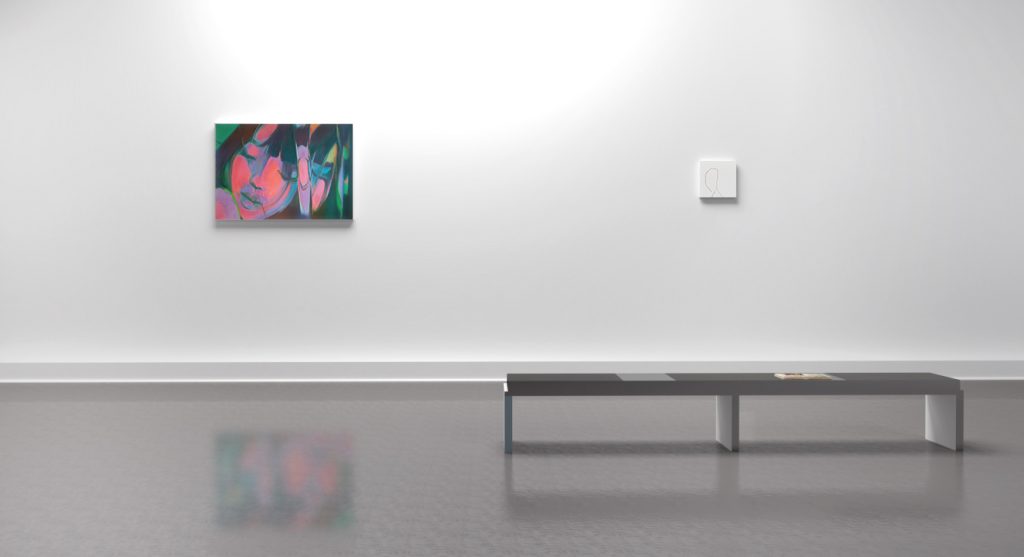 Left – Right: XIAN TAO | ALBA HODSOLL
AucArt the online platform specialising in emerging art has launched a virtual gallery. The new feature will give clients an opportunity to view artworks in an external space – a uniquely designed virtual space from the comfort of their own home, blurring lines between online & offline.
Joanna Hirsch AucArt's product manager explains
'This space, although fictional, is what we imagined our gallery to look & feel like and subsequently have built, that's one of the beauty's of technology, the opportunities are endless'.
AucArt's first gallery show "I Is Another" curated by young Italian curator Marco Galvan, is a response to the theme of self-reflection, highly relevant in such times. The exhibition opens (goes live) on April 1st, presenting 15 promising International emerging artists from the UK, US, China, Croatia & Spain. The works are well priced ranging from £300 – £4000.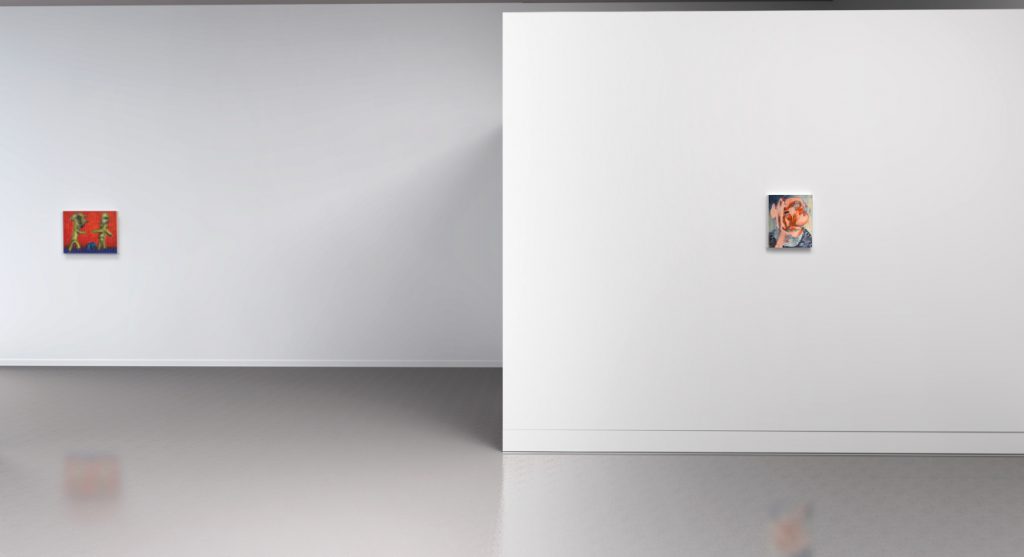 Left – Right: ATOM CHEN ZIDONG | DANNIELLE HODSON
The platform hope's this space creates a more advanced way of seeing and experiencing works in a different setting at multiple viewpoints. Similarly to Art Basel Hong Kong, AucArt has showing artworks 'to scale' and now the platform has gone one step further, developing a permanent yet temporary cyber space. What makes this space different from other viewing rooms is the ability to observe a space from the height and eyesight of various perspectives and positions in a gallery space to scale.
AucArt are able to depict an isometric projection of the interior of the gallery, through a series of renders creating a holistic vision of what this month's curated selection would look like 'in virtual real life' as best as we can from our mobile or computer screens. Galleries and graduate schools can sign-up for a service to create spaces specifically curated to design spaces themselves, physically manifesting as a tool in the curation, display, and arrangement of art objects.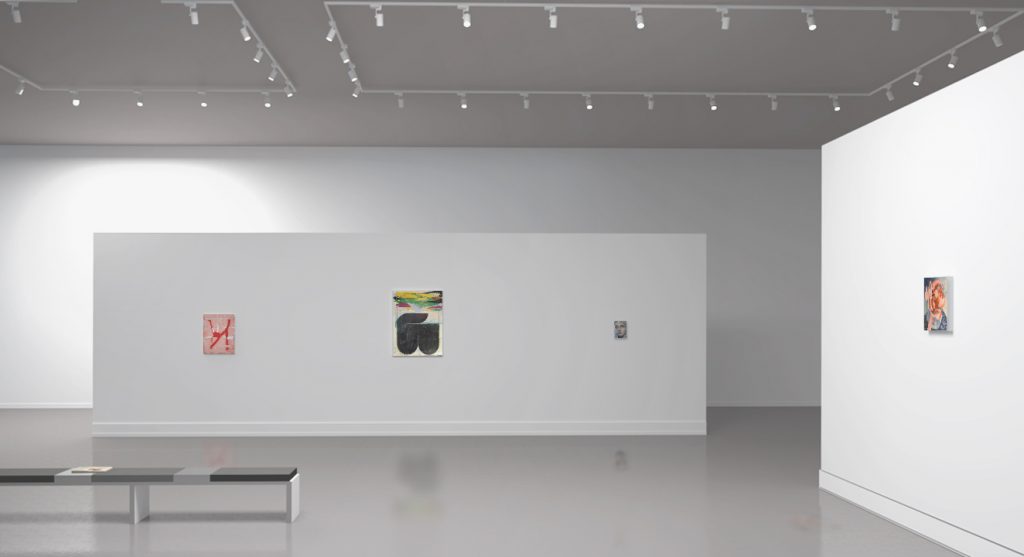 Left – Right: ANTOIN PUISAIS | ALEKSANDER BEZINOVIC | NATALIA GONZALEZ MARTIN | DANNIELLE HODSON
'It's important for us at AucArt to continue supporting our emerging artists around the world during this challenging time. It's interesting to see the effects of the current climate pushing boundaries and perceptions on technology and how important it has become for the artworld whether we like it or not. As an online platform we are working to better the online experience, I think this is a great time for innovation & creation.'
Natasha Arselan, Founder & CEO
About
AucArt is the only online auction house specialising in emerging art. It enables collectors from anywhere in the world to buy art by the most promising artists directly from their studios. Their aim is to improve access for both artists and collectors to sell and buy art.
Categories
Tags