Art critic Tabish Khan brings you 'The Top Art Exhibitions to see Outside of London'. Each one comes with a concise review to help you decide whether it's for you. For those looking for art inside the M25, check out last week's top 5: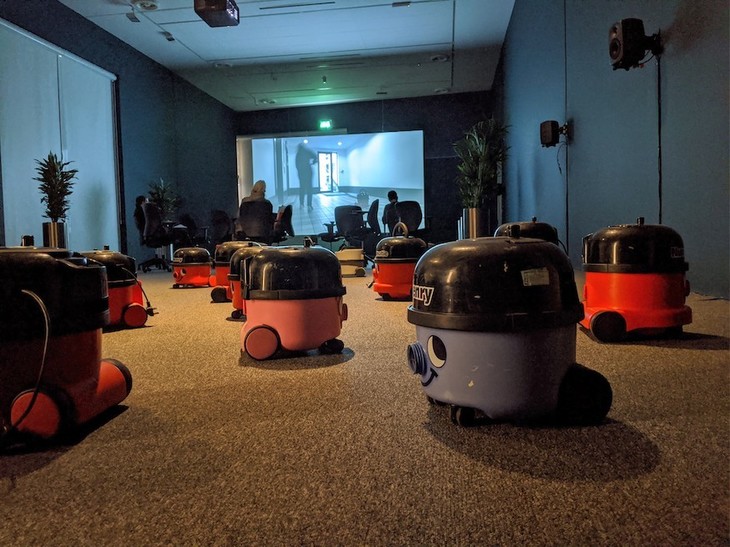 Larry Achiampong: When The Sky Falls @ John Hansard Gallery, Southampton
It's creepy to come across this army of vacuum cleaners, but then I learn these are possibly the only eyes that witness the hidden worker that clean our offices and communal areas of our buildings. Sit in office chairs and watch this illuminating film on the people who keep our buildings running but turn up when we're not around. It's the largest and most powerful of Larry Achiampong's works in this solo show. Until 21 March.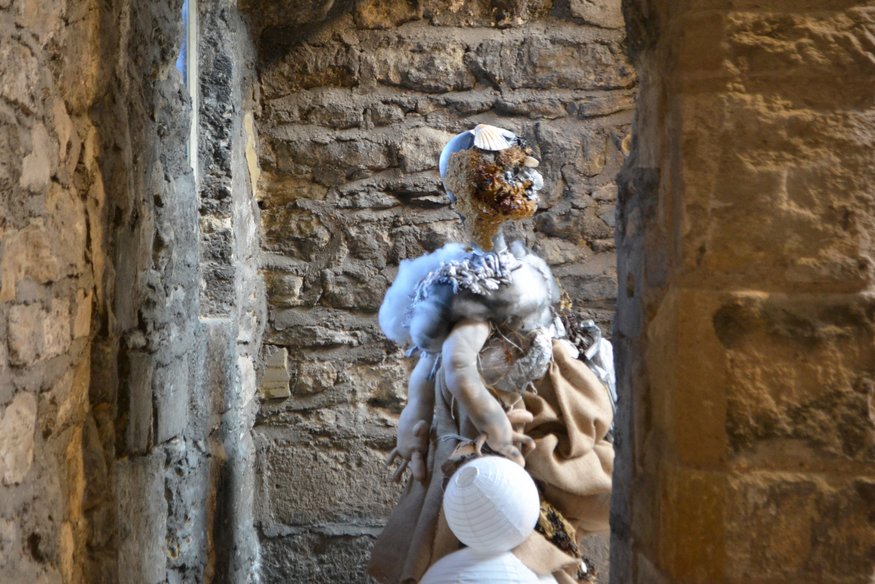 Amy Scott-Pillow & Moylin Chong @ God's house tower, Southampton
What's better than refurbishing a 700 year old building so we can see inside it? Placing art in it that's what. God's House Tower has been restored and features work by two contemporary artists that deal with the city's relationship with the sea. Amy Scott-Pillow reflects on how cruises used to be, complete with LPs and glitter ball, while Moyling Chong places a Roman goddess of the sea in the gallery, recreated using elements found in or near the water. Until 15 March.
Psychotropics @ New Art Centre, Salisbury
A rock stands atop a giant metal stand, multi-coloured glazed cylinders emerge as if growing out of the ground and abstract paintings fizz with colour. The works are united by the theme of hallucinogenic visions and our connection with nature. All this plus a chance to wander their grounds and explore a fantastic collection of sculpture is an opportunity not to be missed. Until 22 March.
We Will Walk – Art and Resistance in the American South @ Turner Contemporary Margate
The history of black art Southern USA can often be wrapped under the banner of folk art and this show is about ensuring we get to see it as a movement in itself, from abstract works made from found materials in backyards to intricately woven textiles. Displayed alongside important photography of the protests in the Civil Rights movement this is a culturally and historically important exhibition. Until 3 May.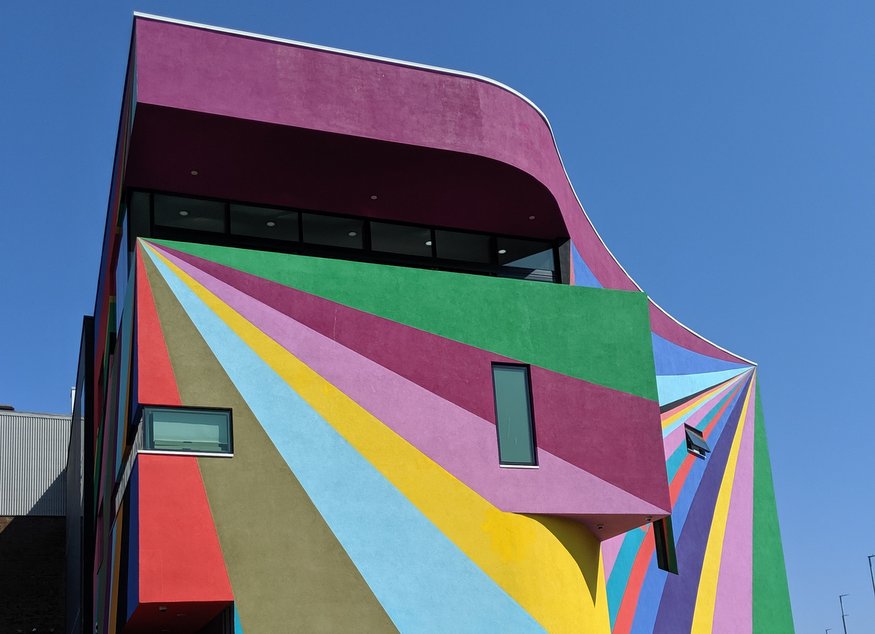 Lothar Götz: Dance Diagonal @ Towner Art Gallery, Eastbourne
Why should art just be inside of a gallery when it can be on the outside. This new facade for the Towner by Götz has brightened up the place. It's meant to be here for a few months longer but I'm really hoping they keep it for another year. Until 31 May.
All images courtesy respective galleries. We Will Walk photo: Stephen White. Towner and John Hansard images copyright Tabish Khan. 
Categories
Tags