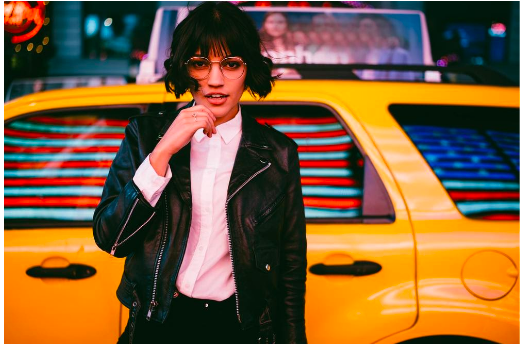 When you start to step up your wardrobe game, there's always the temptation to overdo it a bit. You want to show that you're put-together, sensible, stylish, and chic – but you don't want to flaunt around like a show-off who turns people off with their vanity. In this guide, we'll walk you through what you need to know to elevate your sense of style without overdoing it and looking fake, nouveau-riche, or just a bit too out-there. 
Check out these tips, and show up at the next art show, concert, or film screening looking impressive but understated.
Start with your shoes
Shoes are the foundation of your outfit. Without good shoes, you pretty much can't look your best. So, if you're looking for a quick and easy way to upgrade your wardrobe, investing in some stylish shoes is always a good option.
One way to elevate yours style while easily complementing your existing wardrobe is with a pair of white sneakers. These are a simple, savvy, minimalist addition that can make a world of difference. And while you could spend hundreds of dollars on a top-brand pair, there are some great affordable minimalist white shoes out there that will still show off your sense of style without breaking the bank.
Other great shoe choices include streetwear favorites, like Nikes, New Balances, and Adidas. Not runway couture enough to be off-putting, but fashionable enough to show off that you know what's up when it comes to getting dressed.
For nicer occasions, Oxford shoes for men and simple stylish flats for women are always classy and easily-paired options. Keeping these minimal, with few if any frills will produce the best results.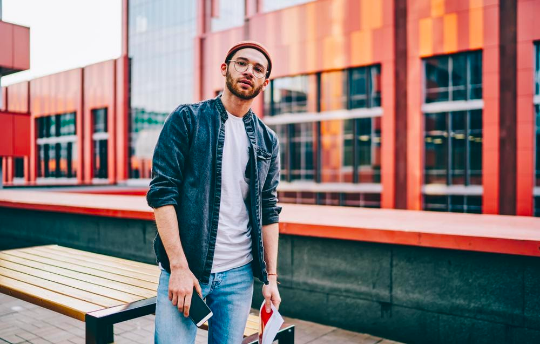 Step up your basics
Shirts and pants should come next as you think about how to build out your classy wardrobe. When thinking about how to choose the best tops and bottoms, here are some points to prioritize: 
Clean lines

: A classy-but-not-flashy outfit will emphasize simple, elegant shapes. Ditch the frills and pick shirts or blouses that are well-made but simply designed for a look that is striking but inviting.

Pops of color

: Emphasis on

pops

of color is necessary here. You don't want to wear a bright red outfit. However, having a tangerine orange shirt paired with gray or brown pants is always a way to make a savvy and stylish outfit. 

Perfect fit

: One thing many people often don't realize is that the fit of your clothes can often be more important than the color or design. Even the most expensive and well-designed clothes will look terrible if they're too tight or baggy. Make sure you try on multiple sizes and find the pieces that work best with your body shape when you shop.

Accessorize

: Picking out the ideal hoop earrings,

quartz watch

, or cozy beanie will help you turn a basic outfit into an interesting fashion statement.
Be selective on outerwear
During the chillier months, your outerwear is often the biggest statement piece you'll have on. That means you have to be very selective about which jackets, sweaters, and coats you choose to add to your wardrobe. Here are some simple and stylish options that can boost your look no matter your personal style:
Long trench coats are perfect for snowier or rainier places, and can add sophistication and character to your look.

Bomber jackets are a timeless staple that range from thin and minimal for those chilly spring mornings, to bulky and warm for the roughest blizzard.

Puffer jackets

add a streetwear-chic touch to your look while also packing in some unmatched coziness on winter days.
Simple colors and a good fit will make or break an outwear choice, so if you can, be sure to go to the store and try out options instead of just ordering online. 
Roll with your vibe 
We all have a vibe – whether that's edgy streetwear junkie, art school savant, rustic-chic urban homesteader, club queen, devil-may-care programmer, or otherwise. Take a good look in the mirror and decide what you think your vibe is – then roll with it. 
Picking out new fashion pieces can be difficult if you don't have an overarching vision for your style. One of the easiest ways to look classy but not flashy is to be true to yourself. People often look overdone and silly when they've strayed too far from who they truly are – so by picking up pieces that are in line with your personal brand, you elevate your look without looking like a poser. 
Find your signature style and pick the clothing that brings authentic charm and real-world class. That's a win-win.
Categories
Tags