It's not easy to stay stylish over the cold winter months when all you want to do is bundle up in layers and shield yourself from the frosty air. But that's no excuse to let your ensembles slide downhill! There are plenty of trendy looks you can try on for size while keeping toasty—keep reading for the best advice on how to turn up the heat with your wardrobe while tackling the cold.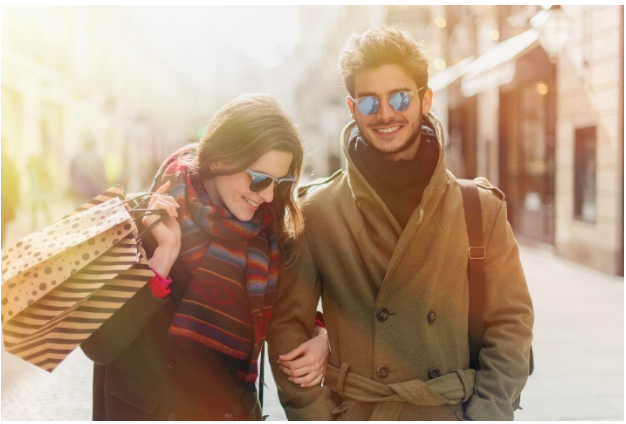 Take Your Coat Investment Seriously
When shopping for winter coats, be prepared to drop a pretty penny. This will be the single most important piece of clothing to get you through the cold while keeping your look on-point, but it's more than likely going to be your most expensive purchase, too.
Why? Simple. High-quality coats are made with premium materials that keep you warm, resist water, and allow for enough breathability to prevent sweat buildup. If you live in a seriously chilly region, we suggest opting for a trucker jacket with an ultra-cozy Sherpa liner or a wool trench coat that can pair with virtually any outfit.
Puffer jackets and bomber jackets are also awesome winter styles that boast a little less insulation, but can definitely keep you warm as you get from Point A to Point B.
Any seasoned winter vet knows that the truth to staying toasty and trendy during seasonal cold spells is to layer with strategic finesse. The trick is to choose the right fabric material in the right density so that you don't build up too much internal heat that would cause you to sweat inside your clothes. Here's how:
Start with a light, moisture-wicking long sleeve shirt that will serve as the base layer against your skin. It should do a great job of drawing any sweat or moisture away from your skin to be absorbed into fabric.

Next, find a stylish

ski sweater

or thin mid layer made of polyester, wool, or a blend of both. No one will see your base layer, and your jacket will be taken on and off as you move in and outside, but this layer is the one you'll wear to stay comfortable around the office or at the mall. Colorful sweaters can make your outfit pop, while muted colors are preferred by those who want their outerwear to match universally.

Finally, your outer layer shell should come equipped with a hood, taped seams, and breathable/waterproof construction that can withstand days of inclement weather.
Accessories are the best way to improve your winter wardrobe! We absolutely love the huge assortment of hats and beanies you can pair with any ensemble to prevent snow from falling in your face and heat from escaping from the top of your head.
Choose between messenger caps, wide-brimmed panama hats, slouchy beanies that hug the back of your head, and tall ones adorned with poms and frills. If you want to make sure you get a lot of use out of it this year, we suggest opting for neutral or earthy tones that don't stand out too brightly. That way, you'll be able to wear it nonstop matched to all your different mid layers without worrying over outfit overkill.
Pro tip: Don't forget about soft scarves that can add a bit of flair to your look! You'll probably want to upgrade from your summer silks to cashmere for cold, but if you're shopping on a budget, you can find tons of fluffy, oversized scarves built for warmth!
Fashionable (and Functional) Footwear
Whether you're trekking across town or just across the parking lot, it's critical to keep your feet warm and protected from frost. Not only are closed-toe varietals a must, but you should also look for winter shoes that boast a ton of traction to keep you glued to the ground—come sleet, hail, ice, or snow!
Boots are normally the go-to choice your footwear in the winter and fall, but you have several stylish sneaker options that are weather-resistant and better suited for your street-ready looks. For days at the office or when weather is calm, consider pairing your outfit with dainty flats for a feminine touch that can deliver enough warmth.
Submit your top winter looks and tell us how you stay in style with the comments below!
About Mark Westall