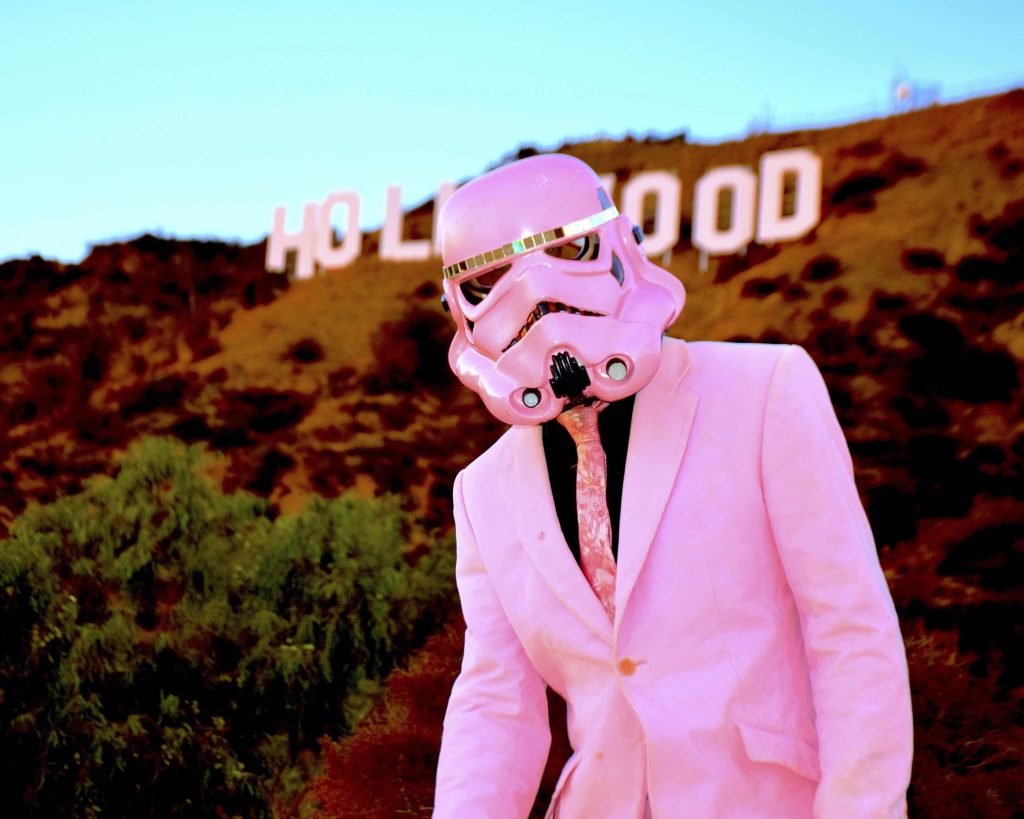 Ben Moore PINK STORM
'Art Wars 9′ opens at London's Old Brompton Gallery, Kensington on Thursday 12th December with a Private View 6 – 9pm followed up with another celebratory event a week later to coincide with the cinema release of Star Wars 9 on 19th December. Artists have been provided with a Star Wars Stormtrooper helmet, with the brief of transforming it into a piece of art: 'Turning the Dark Side onto the Art Side'. The exhibition also includes Star Wars-inspired paintings and drawings.
Art Wars is curated by Ben Moore and will raise funds for the Missing Tom Fund which Moore set up to support the search for his brother Tom who has been missing since 2003.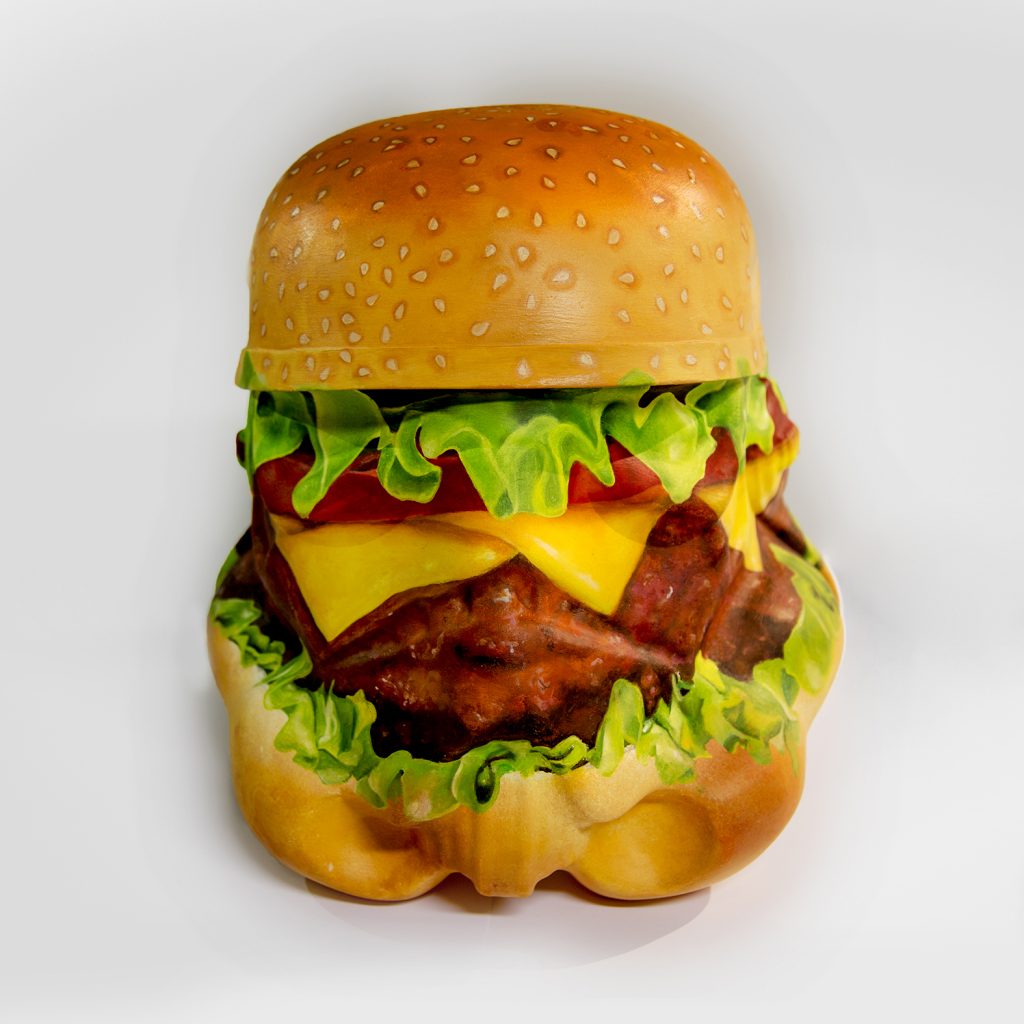 Philip Colbert Trooper whopper
Ben Moore says, '
The announcement of Art Wars 9 comes in the wake of Tom's 48th birthday on 5th December… This time of year is always tough for the family who would love to be re-united with Tom for his birthday and the Christmas season, but I remain optimistic about the future and very keen that 2020 be the year that I find my brother … I hope this exhibition gives me the wind in my sails in terms of strength and funding to make it happen… I am deeply thankful to all the artists who have taken part.'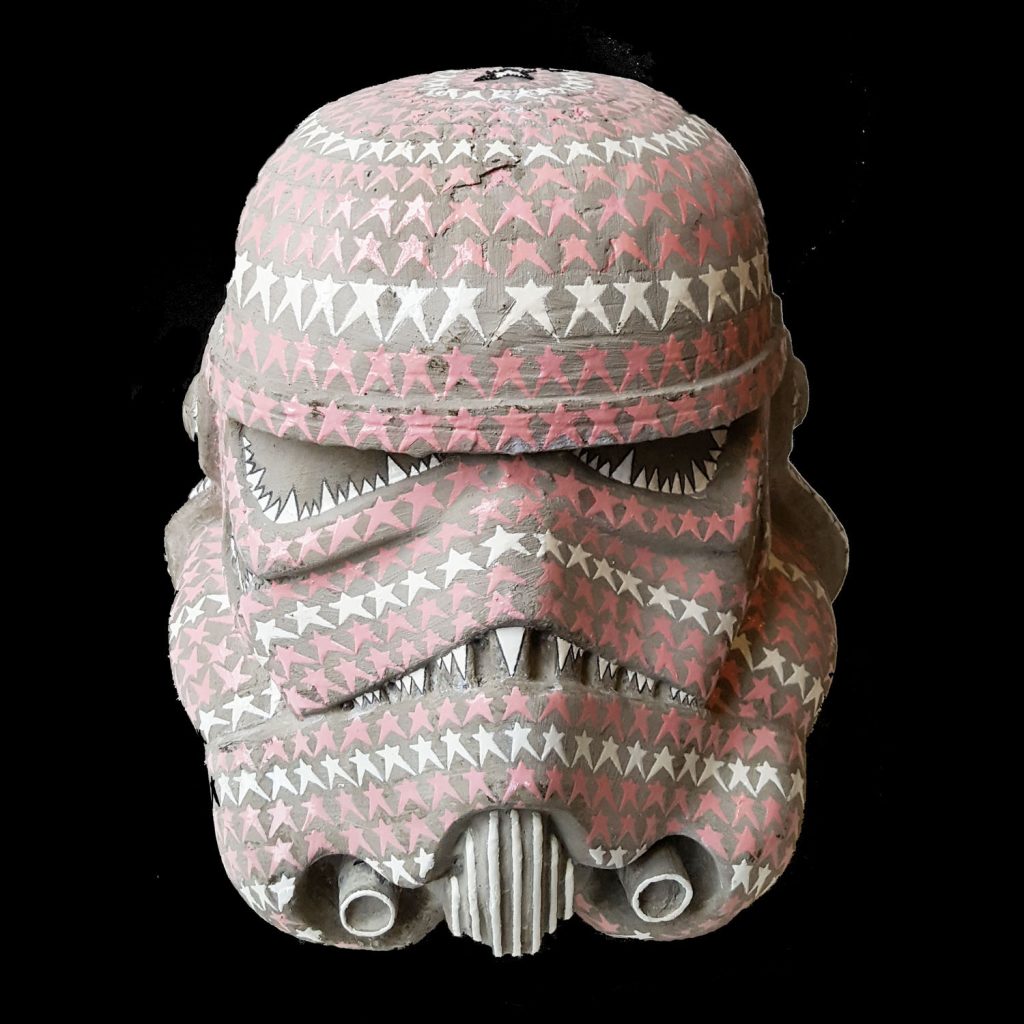 Miranda Donovan Shooting Star v
Since launching Art Wars at Saatchi Gallery in 2013, the initiative has garnered support from major artists worldwide including Damien Hirst, Anish Kapoor, Jake & Dinos Chapman, Alison Jackson, Joana Vasconcelos, David Bailey, D*Face and Retna. Art Wars has travelled to Sweden, Dubai, Miami and Los Angeles and been the headline feature in numerous art fairs including The Other Art Fair, Moniker Art Fair, and Red Dot Art Fair.
Damien Hirst says of Art Wars:
"I saw a cartoon where a stormtrooper is sat in a chair with his head in his hands looking depressed with a thought bubble coming out if his head saying "those were the droids we were looking for". So many people today can find that funny and it really shows you how massively all-encompassing and ubiquitous Star Wars is."
New works in the exhibition include a 'dark side' depiction of the Royal Family by Trust.ICON, a stormtrooper helmet as a cheeseburger by Philip Colbert and a nude female stormtrooper by Ben Moore.
Art Wars 9 | 12-19 December 2019 | Old Brompton Gallery, London SW5 www.artwars.net www.missingtom.com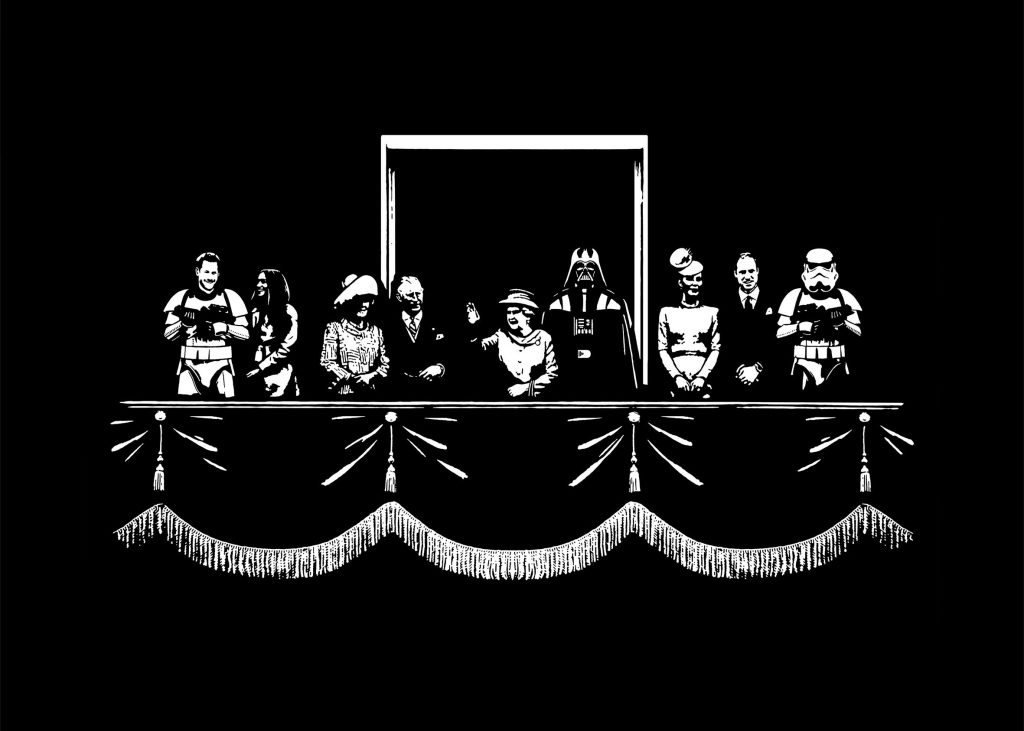 'The Dark Side' by Trust iCON, 2019
Categories
Tags