If the various editions of Frieze and Art Basel are the market leaders in fairs, then FIAC in Paris (16-20 Oct) is not far behind. It offers the established mix: blue chip galleries, part-subsidised young gallery sector, various special projects and performances. 200 galleries provide enough material to make any number of groupings, but after a while I noticed that my eye was caught by quite a few yellow or gold items. Maybe that was the colour of FIAC 2019: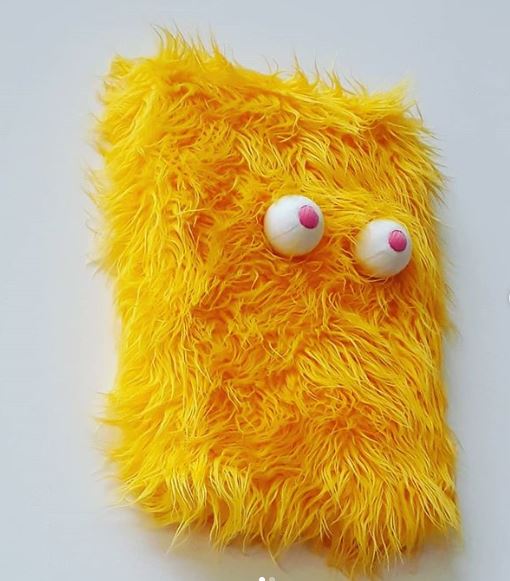 Stefan Tcherepnin: 'Canvas Wrap (Yellow)' 2019 at Galerie Francesca Pia, Zurich. The American artist and musician is known for his friendly monsters, so this painting looking at us was not a particular surprise.  Sweet? The gallery told me this particular type craves sugar, so the goggle eyes may be pleading.
Jean-Michel Othoniel: 'Precious Stoneware' 2019 at Kukje Gallery, Seoul. No leading Art Fair is without some delicately monumental Othoniel glass bead works. Moreover, he has a show in the Louvre and the look has spread to its Metro entrance. I suspect his glass bricks,  new to market and prevalent at FIAC, will also become Fair staples.  They arise from a wish to honour the humble brick in the context of the tendency to demolish traditional housing in favour of concrete high rises, especially in India, where  Othoniel had a residency recently.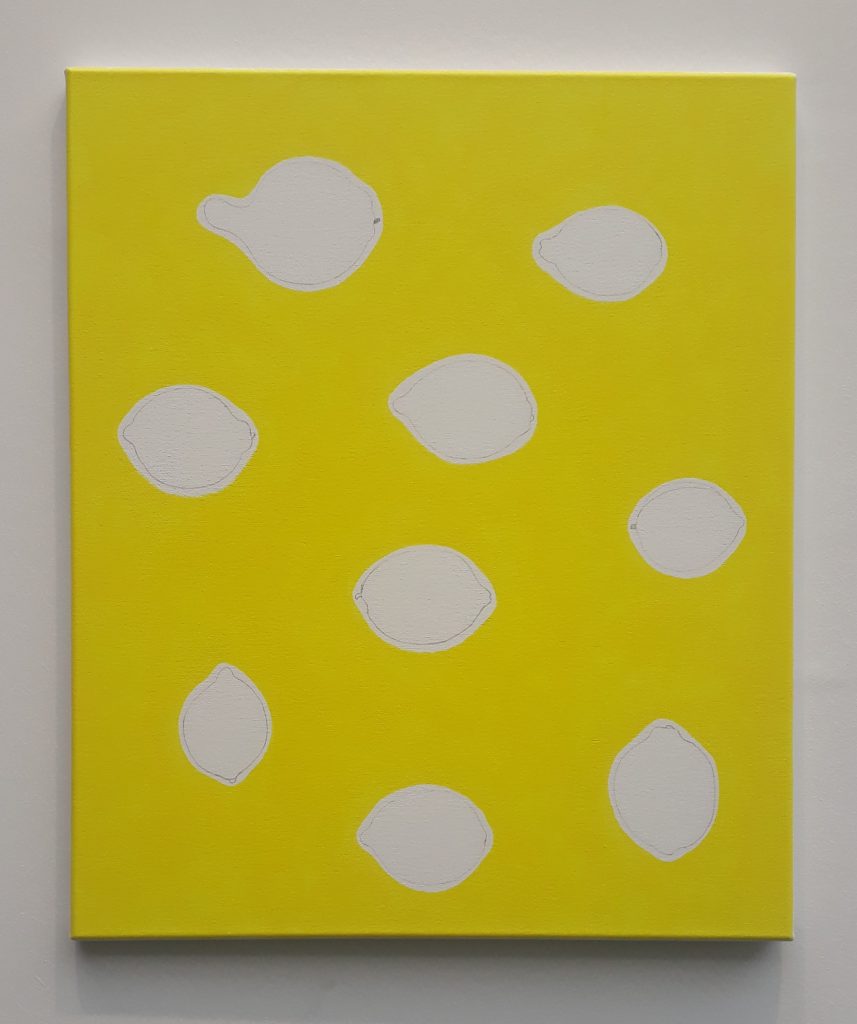 He Xiangyu: 'Nine Lemons' 2016 at SCAI THE BATHHOUSE, Tokyo. Ripe lemons are archetypally yellow, so it's a neat trick that they are the only non-yellow areas in this painting. This is from the Berlin-based Chinese artist's long term 'Lemon Project', based on research across 24 countries showing how the etymology of 'yellow' and of 'lemon' are entwined historically across cultures.
Kathleen Ryan: 'Green Eyed Monster' 2019 at Francois Ghebaly Gallery, LA. Ripe yellow and beyond… This oversized (70cm wide) mouldy lemon is made by adding countless beads and semi-precious stones to a polystyrene foam base, its rotten yet alluring state acting as a comments on the culture of consumer excess and waste.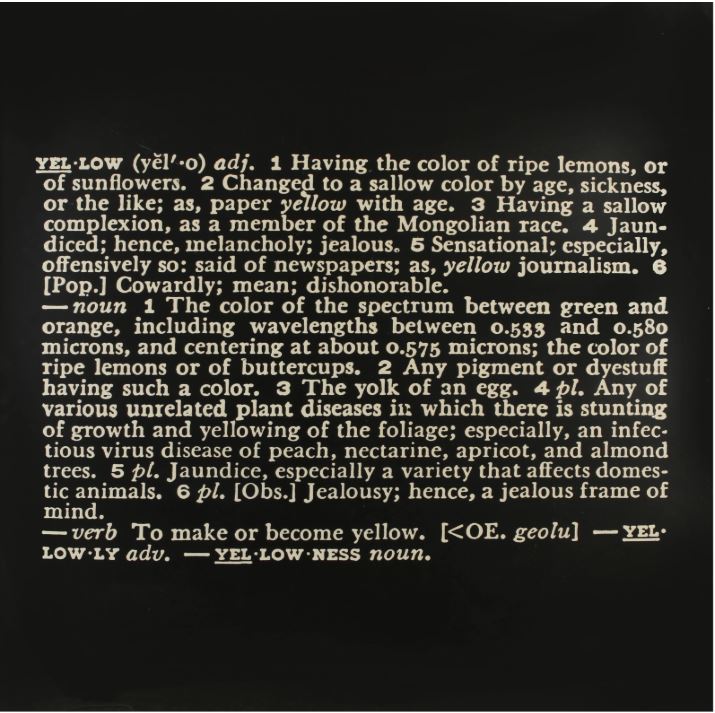 Joseph Kosuth: 'A.A.I.A.I (Yellow) (Eng-Latin)' 1968 at Galerie 1900-2000, Paris. Even this classic black and white work is yellow. This is photostat at Kosuth's required 4 feet square in order to make a pictorial impact with a definition he clipped from a dictionary (the clipping is for certification, not display). If art is about meaning, here's some. But are art and colour conceptually different: one subjective, one objective? The cross-cultural variation in colour terms here suggests not…
Art writer and curator Paul Carey-Kent sees a lot of shows: we asked him to jot down whatever came into his head
Categories
Tags