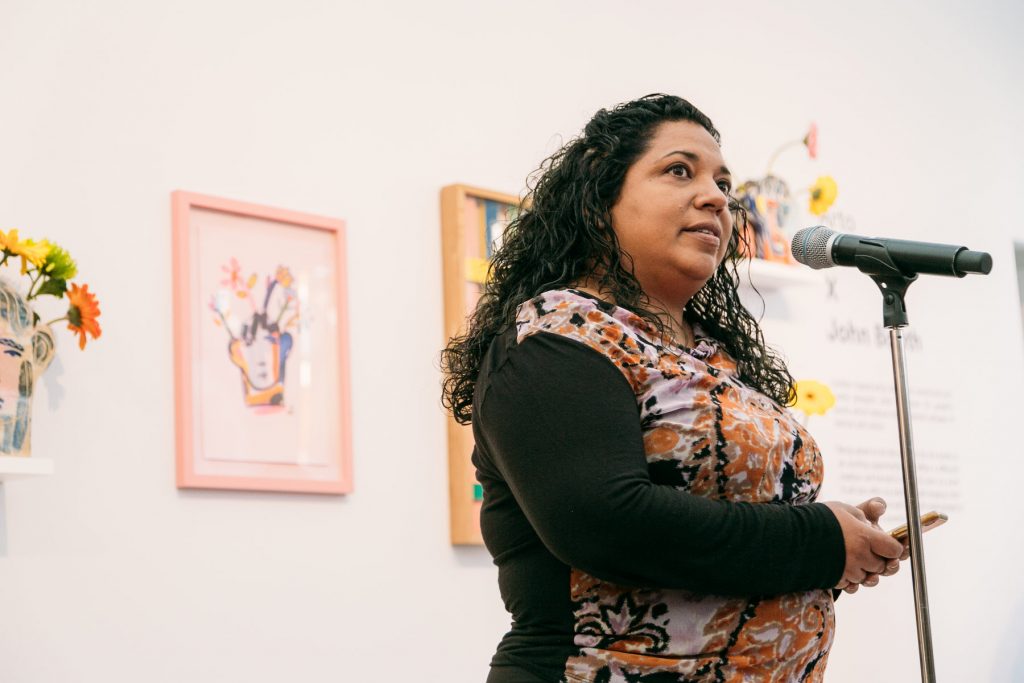 Beatriz Cortez wins the inaugural Frieze Arto LIFEWTR ® Sculpture Prize
Los Angeles-based artist Beatriz Cortez has been selected to create a major new work for Frieze Sculpture at Rockefeller Center, New York, 2020.
Yesterday Frieze announced Beatriz Cortez as the winner of the inaugural Frieze Arto LIFEWTR ® Sculpture Prize, a new large-scale outdoor commission by an emerging artist. The prize was established to enable an artist to create a new work unveiled as part of Frieze Sculpture at Rockefeller Center, New York: a program of works by leading international artists, curated by Brett Littman that will open on 22 April and coincides with Frieze New York. Applicants to the prize were judged on the innovative nature of their idea and its potential for realization.
The announcement was made during a special event hosted at the Arto LIFEWTR lounge at Frieze London, attended by Cortez and with remarks by Loring Randolph (Director of Frieze New York) and Natalie Redford (Marketing Director, Arto LIFEWTR).
Cortez said:
"I am excited to have the opportunity to make this sculpture and place it in such a visible space in New York City, and through it to invite passersby to imagine migration and movement in planetary ways, through processes that have taken millions of years and that continue into the future."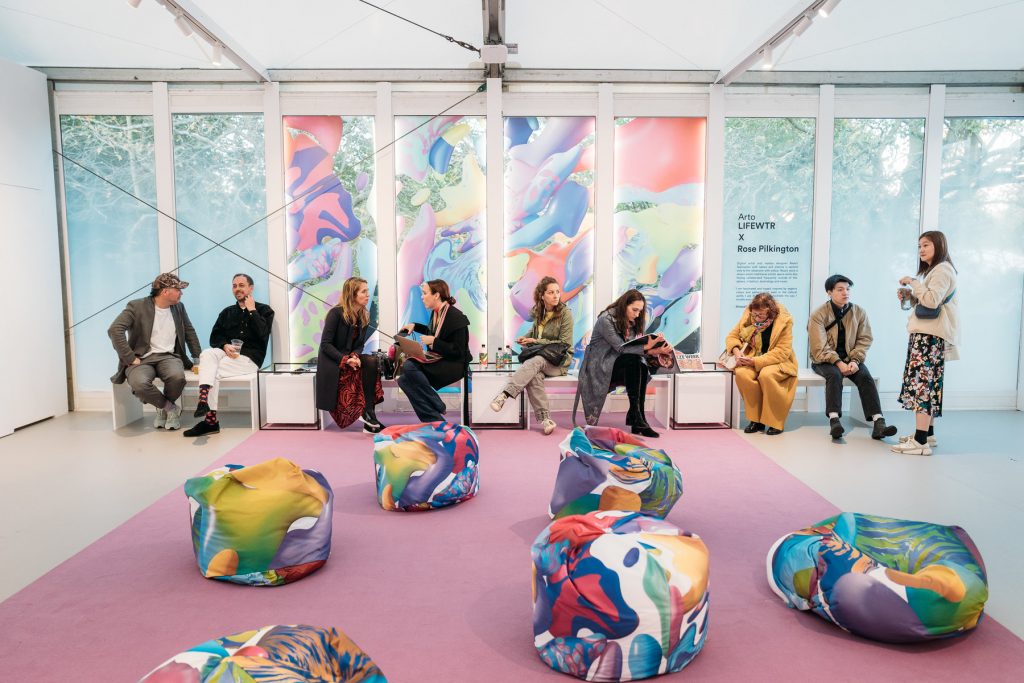 Arto LIFEWTR lounge Frieze London photo: Rose Pinkleton
Redford said:
"We are delighted to be partnering with Frieze on this inaugural prize and supporting a talented emerging artist in this important moment for their career. It's been a pleasure meeting Beatriz and announcing this exciting news at Frieze London, where we are also debuting our second design series, Unconventional Canvas, and showcasing the rising talents who are bringing art to new audiences."
Cortez's proposal was selected from over 120 applications by artists from more than 30 countries, following an international open call. The 2020 Frieze Arto LIFEWTR Sculpture Prize selection jury included as chair Brooke Kamin Rapaport (Deputy Director and Martin Friedman Chief Curator, Madison Square Park), and guest judges Taylor Aldridge (curator, writer), Brett Littman (Director, Noguchi Museum and Sculpture Garden), Loring Randolph (Director of Frieze New York), and Michaella Solar-March (Managing Director, Marketing and Experience, Rockefeller Center). Cortez will receive a generous budget to realize her artwork at Frieze New York 2020, under the curatorial guidance of Brooke.
Cortez' work will evoke a glacial erratic rock, similar to the numerous glacial erratics that define the landscape of New York City. The sculpture will age as the weather and atmospheric conditions change. It will invite the viewer to consider the lengths of time that are marked by the motions of the planet, the ways in which non-human worlds exist all around us, keeping different temporalities, as well as the ways in which matter is marked by its placement and its interactions with the world.
Randolph said:
"Frieze Sculpture at Rockefeller Center was a huge success this year as another highly-visible platform for galleries to showcase the work of their artists. Frieze has a history in New York of commissioning ambitious artist projects, and we are thrilled to add another award of this magnitude to our Frieze New York program through the support of LIFEWTR."
Tzolk'in by Beatriz Cortez from Clockshop on Vimeo.
About The Artist
Beatriz Cortez (b. 1970, San Salvador, El Salvador; lives and works in Los Angeles) has had solo exhibitions at the Craft Contemporary Museum, Los Angeles (2019); Clockshop, Los Angeles (2018); Vincent Price Art Museum, Los Angeles (2016); Monte Vista Projects, Los Angeles (2016); Centro
Cultural de España de El Salvador (2014); and Museo Municipal Tecleño (MUTE), El Salvador (2012). Selected group exhibitions have included her work at Tina Kim Gallery, New York (2018); Hammer Museum, Los Angeles (2018); BANK/MABSOCIETY, Shanghai, China (2017); Ballroom Marfa, Marfa, Texas (2017); Whitney Museum of American Art, New York (2017); Centro Cultural Metropolitano, Quito, Ecuador (2016); and Los Angeles Contemporary Exhibitions (2016). Cortez has received an Emergency Grant from the Foundation of Contemporary Arts (2019), the Rema Hort Mann Foundation Emerging Artist Grant (2018), the Artist Community Engagement Grant (2017), and the California Community Foundation Fellowship for Visual Artists (2016).Beatriz Cortez is represented by Commonwealth and Council, Los Angeles. beatrizcortez.com
The Frieze Arto LIFEWTR Sculpture Prize is made possible through the ongoing partnership between Frieze and Arto LIFEWTR, a premium water brand committed to advancing and supporting emerging artists on a global stage. The Prize underscores the shared commitment between Frieze and Arto LIFEWTR in providing support and visibility to emerging artists, promoting dialogue between artists of different generations, and making art accessible in the public realm. Arto LIFEWTR is a premium water brand dedicated to advancing emerging artists, providing the brand's bottle as a canvas and serving as a platform for rising talent. The brand also provides a support program of exposure and advancement opportunities through collaborations with partners such as Frieze.
About Mark Westall