Art critic Tabish Khan brings you 'The Top Art Exhibitions to see in London'. Each one comes with a concise review to help you decide whether it's for you. All of his top picks from last week are still open, so there's a chance to catch them as well – plus there's one addition from outside London: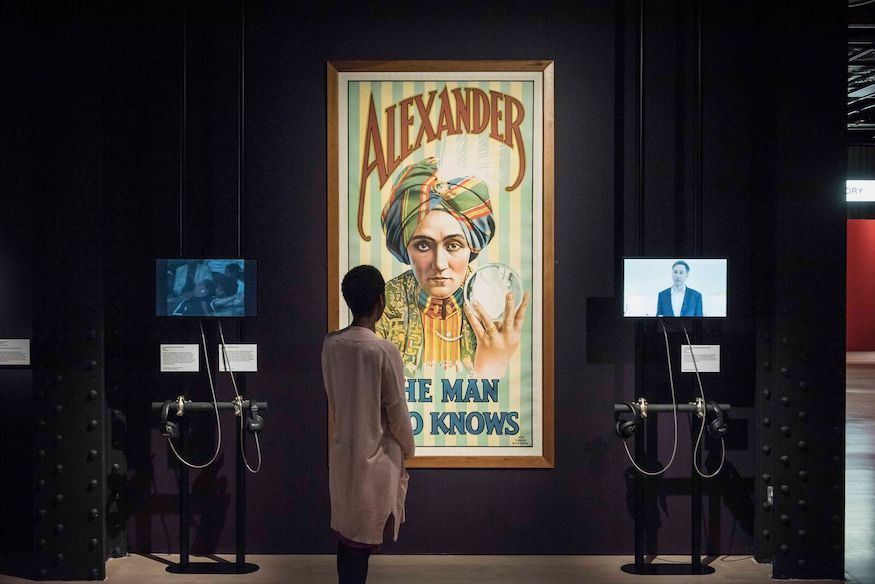 Smoke and Mirrors: The Psychology of Magic @ Wellcome Collection
Pick a card, any card. Truth be told if given a free choice we actually gravitate to five cards in particular — a psychological quirk that magicians can use to wow us. This fascinating exhibition goes back in time to show how magicians, including Houdini, teamed up with scientists to disprove those pretending to be psychic. This is a fun and insightful exhibition, read my full review for more details. Until 15 September.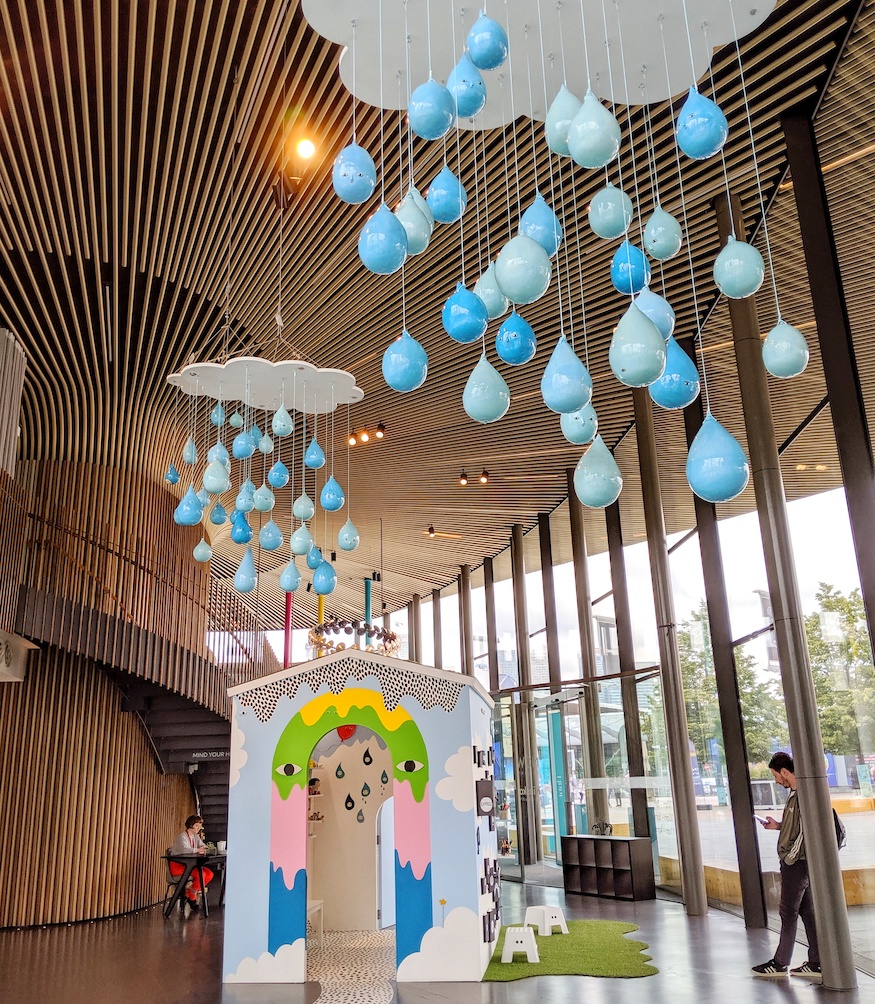 Kinska: My Opera House @ Now Gallery
Ceramic teardrops are suspended from the ceiling and quirky little sculptures lead you to a doll's house full of ceramic items — it's based on Kinska's studio and I'd sure love to work there. Adult and kid sized doors on either side give it a fun factor for families to explore and it's another fab installation at this innovative gallery. Until 22 September.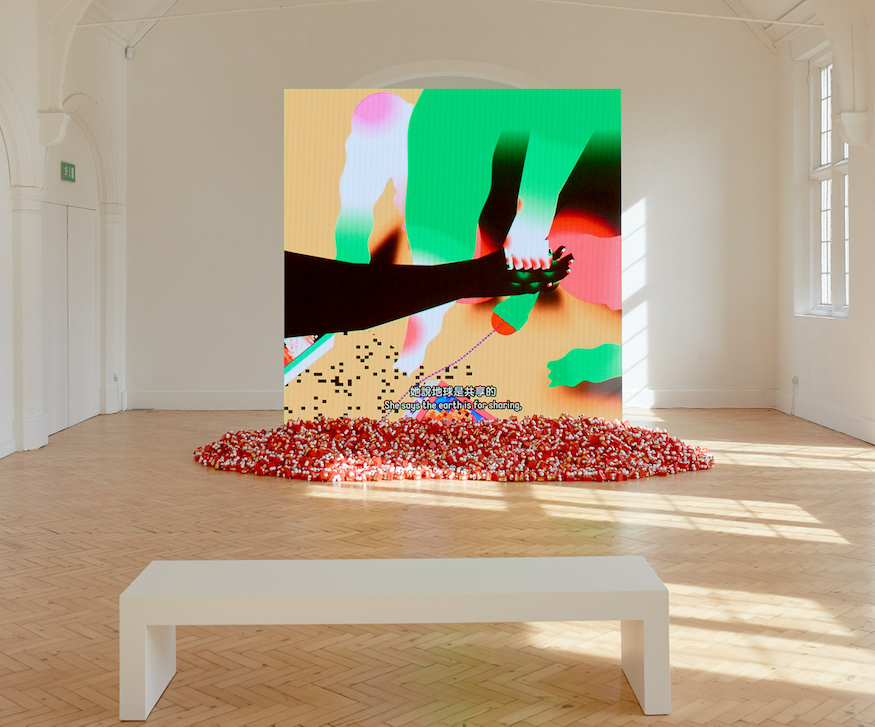 Wong Ping: Heart Digger @ Camden Arts Centre
Wong Ping's videos are sexually explicit and utterly hilarious as he explores every day issues through totally surreal and crudely drawn animations. His works across both Camden Arts Centre and an off site on Cork Street cover a man who likes to be dominated, after being abused as a child, and ants climbing into a man's penis to drink his sweet urine who then die from diabetes. Even though he covers very dark topics there are plenty of absurd laughs along the way. Until 15 September.
Stanley Kubrick: The Exhibition @ Design Museum
Ask cinephiles to name a director they look up to and Stanley Kubrick will come towards the top. This exhibition looks into his obsession to detail and the hard work he put into making everything perfect, even refusing to shoot if he couldn't get every detail spot on. Read my full review here — it's one all Kubrick fans will want to see. Until 15 September.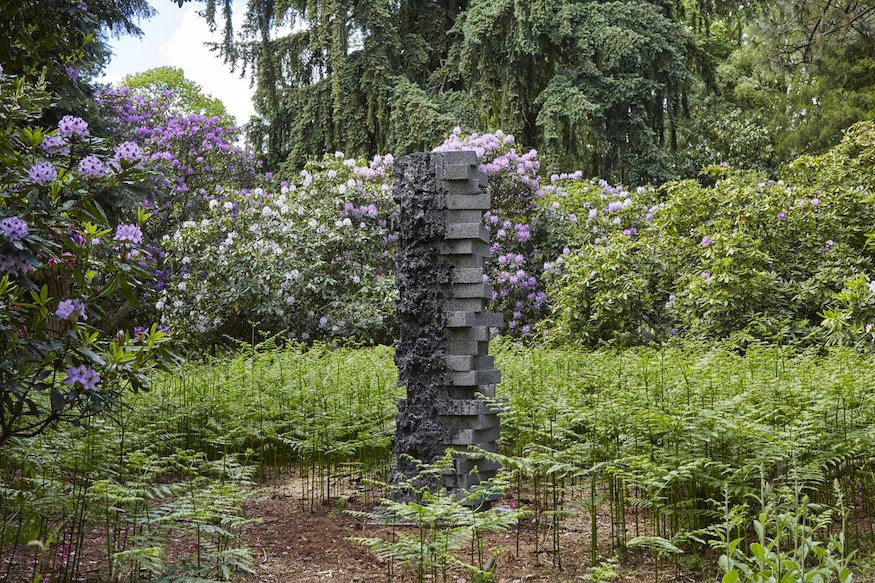 Contemporary Sculpture Fulmer
A big chunky stack of slabs melted with a thermal lance to glittery sculptures so small you could trip over them. This fantastic sculpture park is back for its third siummer of placing sculpture around these lovely grounds. It's located just outside the M25 and great to see sculpture in its natural habitat on a sunny day. Last open day 15 September (other dates are appointment only).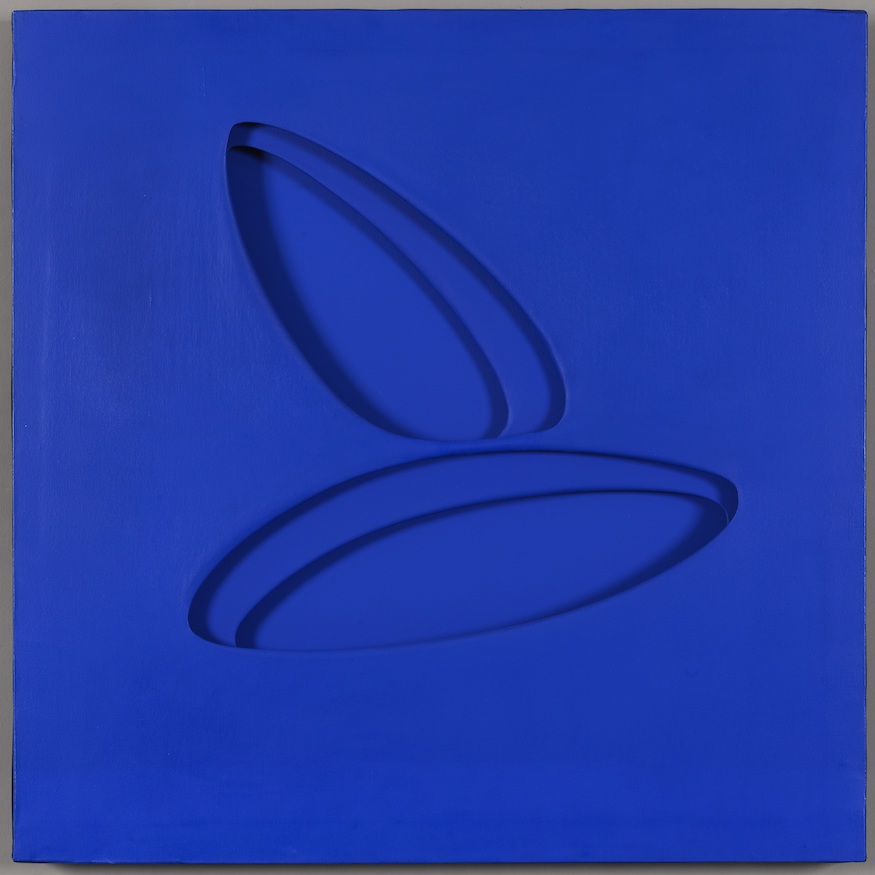 Paolo Scheggi: In Depth @ Estorick Collection of Modern Italian Art
Colourful canvases with holes poked in them like Swiss cheese are stretched across one wall in an exhibition that's a feast for the eyes. They are often layered so they confuse our depth perception, in this joyful show. Abstract art can be fun, here's proof. Until 15 September.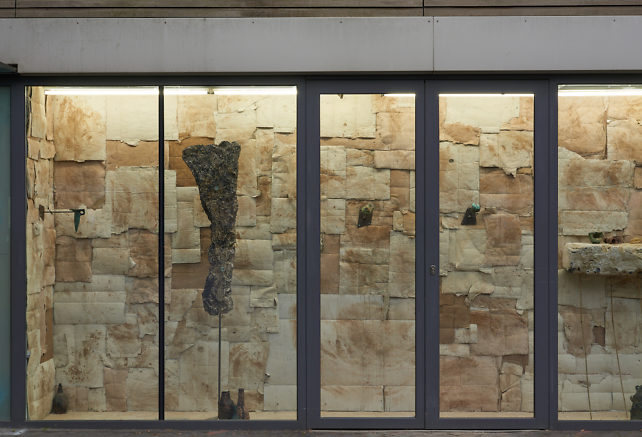 Emii Alrai: Tutelaries @ Vitrine
Peer into the glass vitrine in Bermondsey Square and it's like coming across a preserved stone age dig. I like this idea of making this closed gallery a contemporary sacred space filled with relics. It's arguably how contemporary art is treated today, with a veneration normally reserved for historical artefacts and sites. Until 15 September. 
All images copyright artist and courtesy gallery unless otherwise stated. Smoke and Mirrors image copyright Thomas Farnetti, Wellcome Collection. Kubrick photo: Ed Reeve for The Design Museum. Estorick image: Courtesy Tornabuoni Arte.
Categories
Tags