Art critic Tabish Khan brings you 'The Top Art Exhibitions to see in London'. Each one comes with a concise review to help you decide whether it's for you. All of his top picks from last week are still open, so there's a chance to catch them as well – plus there's one addition from outside London:
Get Up, Stand Up Now: Generations of Black creative pioneers & Kaleidoscope: Immigration and Modern Britain @ Somerset House
There's no denying how black creative pioneers have shaped the UK over the last 50 years, and this exhibition is all about how showing us how. Photographs of black immigrants arriving at King's Cross Station to serving alongside allied troops, even though they weren't treated as equals. Alongside this there's a smaller photography exhibition celebrating diversity from first and second generation immigrants. It's a political and brilliant pair of exhibitions. Read my full review here. Until 8 & 15 September.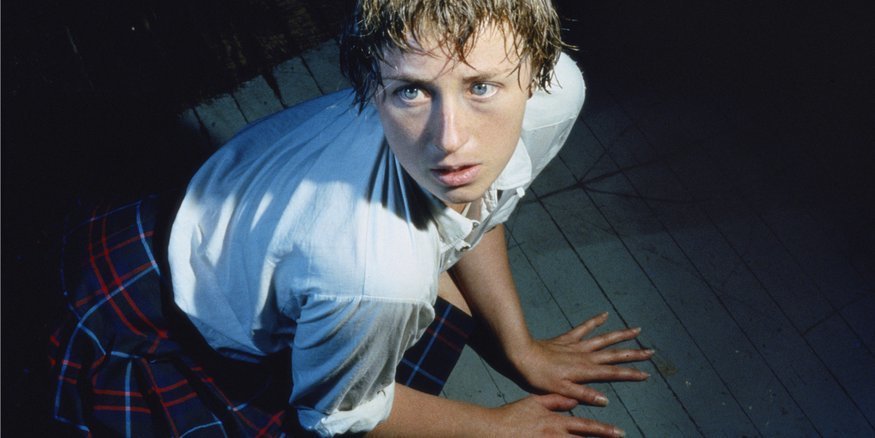 Cindy Sherman @ National Portrait Gallery
Using prosthetics and costume changes Cindy Sherman can transform herself into a glamorous snowboarder and a creepy clown. Sherman has been practising her work for decades but her exploration of identity has never been more relevant than in an age where so much emphasis is placed on our appearance. Read my full review here. Until 15 September.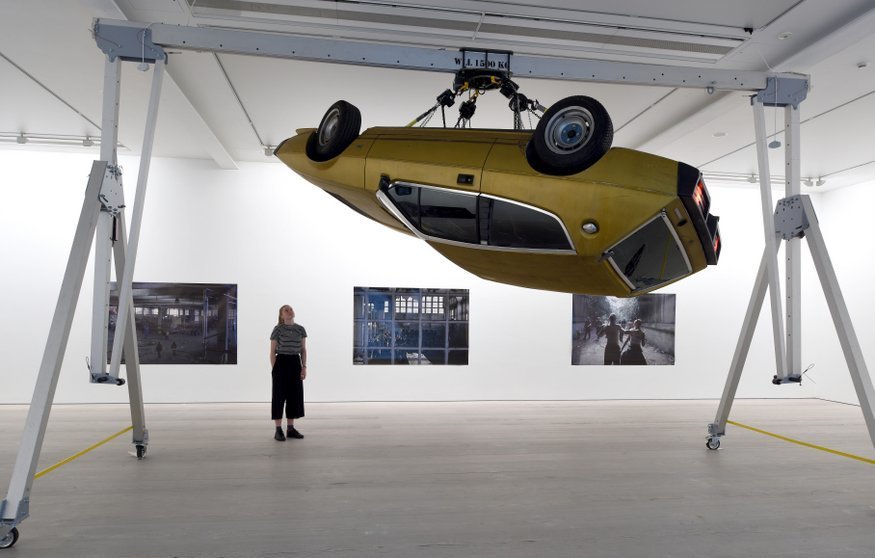 Sweet Harmony: Rave|Today @ Saatchi Gallery
A car spins upside down from the ceiling to pumping music in an homage to rave culture. Sneak in through a broken chain link fence and explore this rave inspired show through photography, music and art installations. Read my full review here. Until 14 September.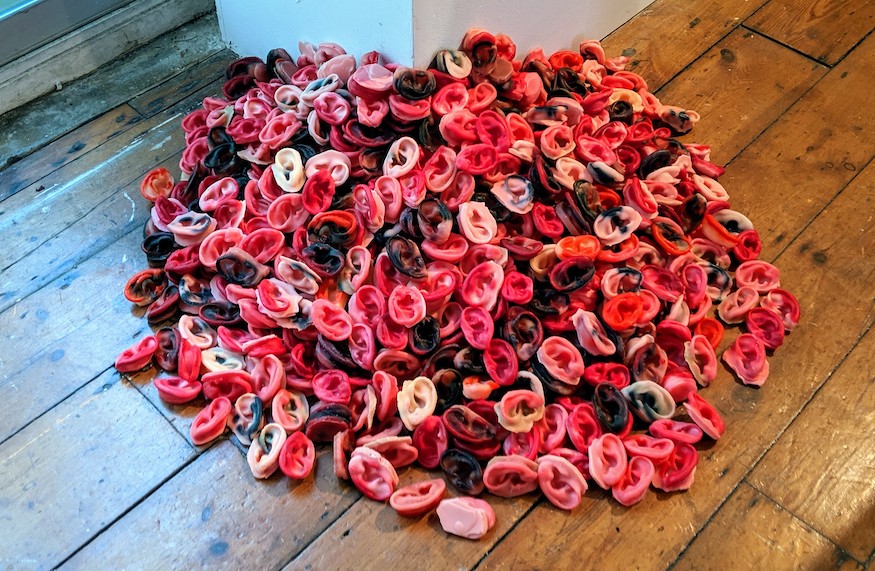 Summer exhibition @ Royal Society of Sculptors
A child encased in resin, a pile of ears and the UK made of cable ties are all part of this year's summer exhibition. The exhibition has a mix of the beautiful and the disturbing, the latter reflecting the times we live in — no more so than a part of a burnt shipwreck titled 'leave or remain'. Until 14 September.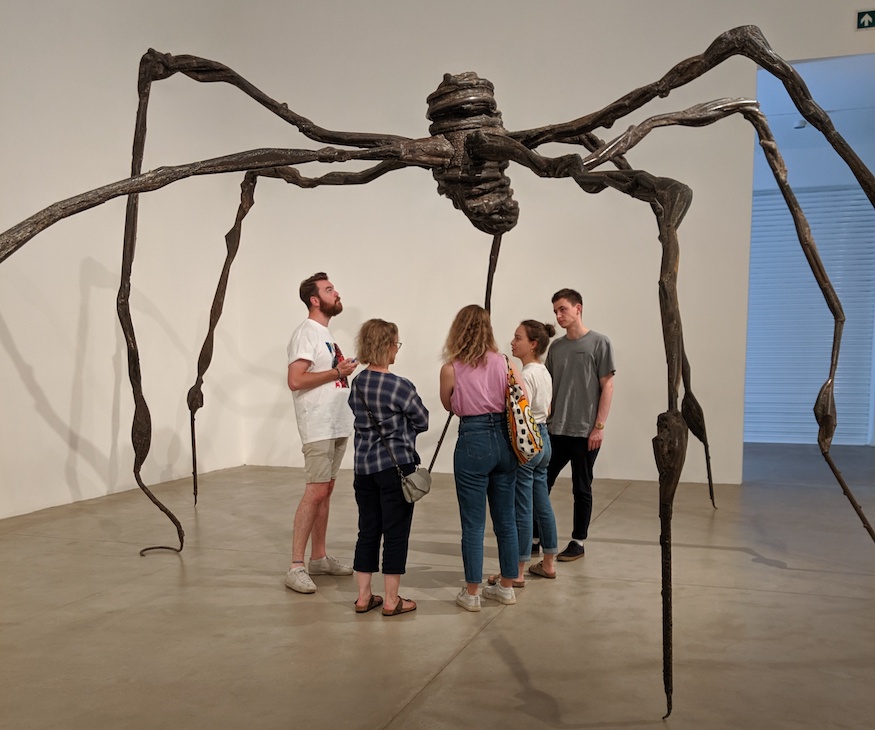 Unconscious Landscapes: Works from the Ursula Hauser Collection @ Hauser & Wirth Somerset
Stand beneath a giant protective spider by Louise Bourgeois or be surrounded by the colourfully woven textile art of Sheila Hicks. The impressive collection of Ursula Hauser is brought to Hauser & Wirth Somerset for the summer. Once you're done with the exhibition explore the beautiful gardens that's home to a previous Serpentine pavilion. Until 8 September. 
All images copyright artist and courtesy gallery unless otherwise stated. Get Up Stand Up Now image Copyright Armet Francis. Cindy Sherman image courtesy of the artist and Metro Pictures, New York. Sweet Harmony image © Justin Piperger, 2019 Image courtesy of Saatchi Gallery, London.
Categories
Tags