The 58th edition of the Venice Biennale – open through to late November – has been greeted by critical consensus: France, Lithuania and Ghana are the national pavilions of choice; Ralph Rugoff's central curation 'May You Live In Interesting Times', with 80 artists each appearing in two sites, is excellent; Tuymans at Pallazzo Grassi and Arshile Gorky at Ca' Pesaro are 'must-see' shows. But the 'My Art Venice' guide lists 85 other countries with pavilions, plus 21 'official' and 86 other collateral shows, plus 40 permanent spaces – which isn't to mention the heritage in churches. So what else should you look out for from those 232 exhibitions? Here's my top ten others:
India: 'Our Time for a Future Caring'. Six top artists intelligently curated to reflect on Gandhi's legacy: includes Atul Dodiya's cabinets of socio-cultural and personal collections, text on mist by Jitish Kallat and Shakuntala Kulkarni's pointed cage dresses.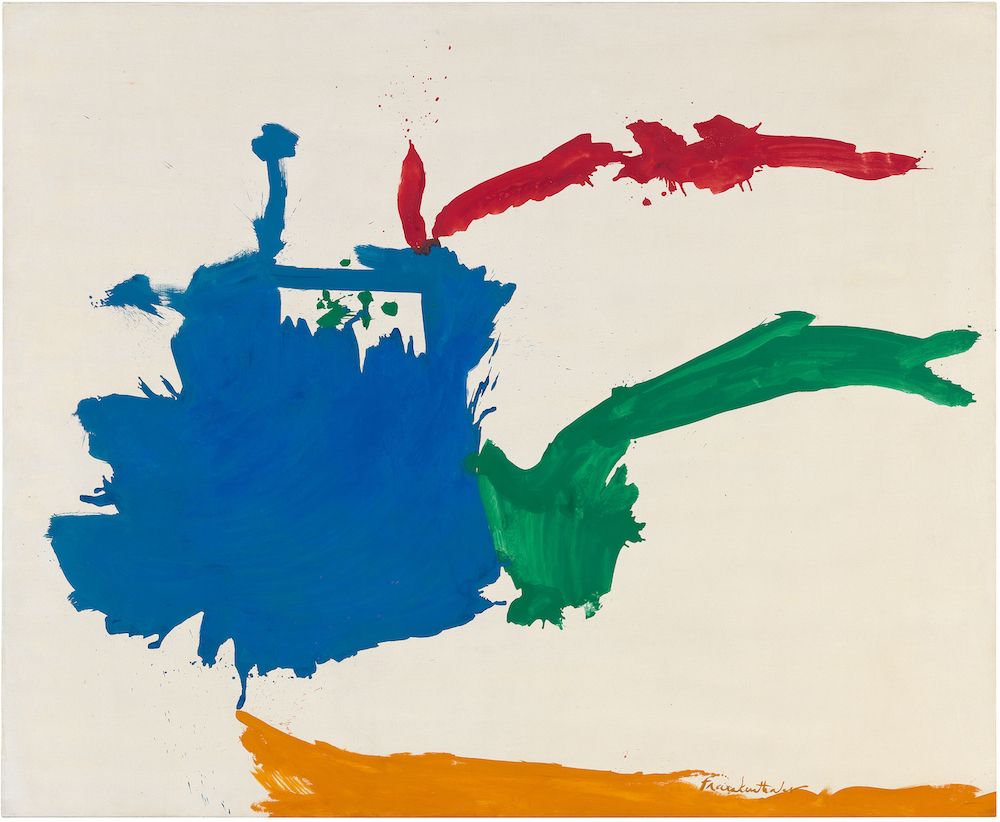 Helen Frankenthaler: 'Italian Beach' 1960
Helen Frankenthaler: 'Panorama'. Only 14 paintings, but less proves more – and if you want another sort of more, you get to see the rather astonishing Palazzo Grimani: Frankenthaler is in the exhibitions rooms above the palace's own rooms full of art and objects.
Scotland: 'SaF05' the third – 40 minute – part of recent Turner Prize winning Charlotte Prodger's film trilogy about her own identity formation.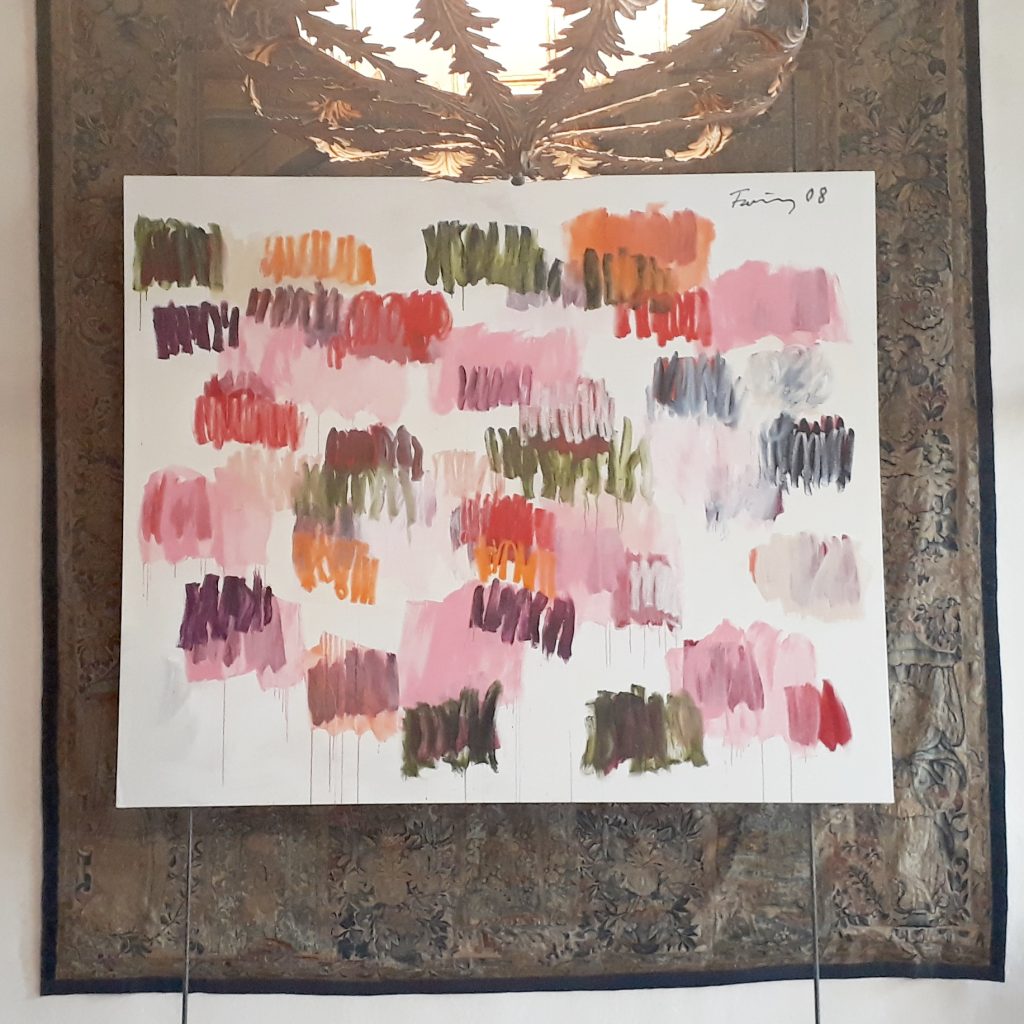 Förg in Venice: the German artist had a close relationship with Venice, and though it might seem an odd match-up, his knowingly late take on modernism plays nicely against the particularly faded classicism of the Palazzo Contarini.
The Netherlands: De Stijl, Surinam and stanley brouwn are connected in the appropriate setting of Gerrit Wietveld's modernist masterpiece via Remy Jungerman's Mondrain-influenced contructions and Iris Kensmil's portraits of female black utopians.

Sean Scully: 'Opulent Ascension' 2019
A trip to San Giorgio: Sean Scully (in the magnificent 16th century Church of San Giorgio Maggiore), Alberto Burri, master glass maker Maurice Marinot and seven contemporary Chinese artists all have revelatory shows on this small but simple reached island.
Montenegro: 'Odyssey' is basically three room-sized rectangulars, but Vesko Gagovic generates considerable intensity by floating Kubrick references on plinths of light in cinematic dark.
Peter Halley: Heterotopia I at the Accademia di Belle Arti – an imaginative sequence of rooms which forgoes Halley's signature painting style in favour of architectural installations and art and text by invited guests.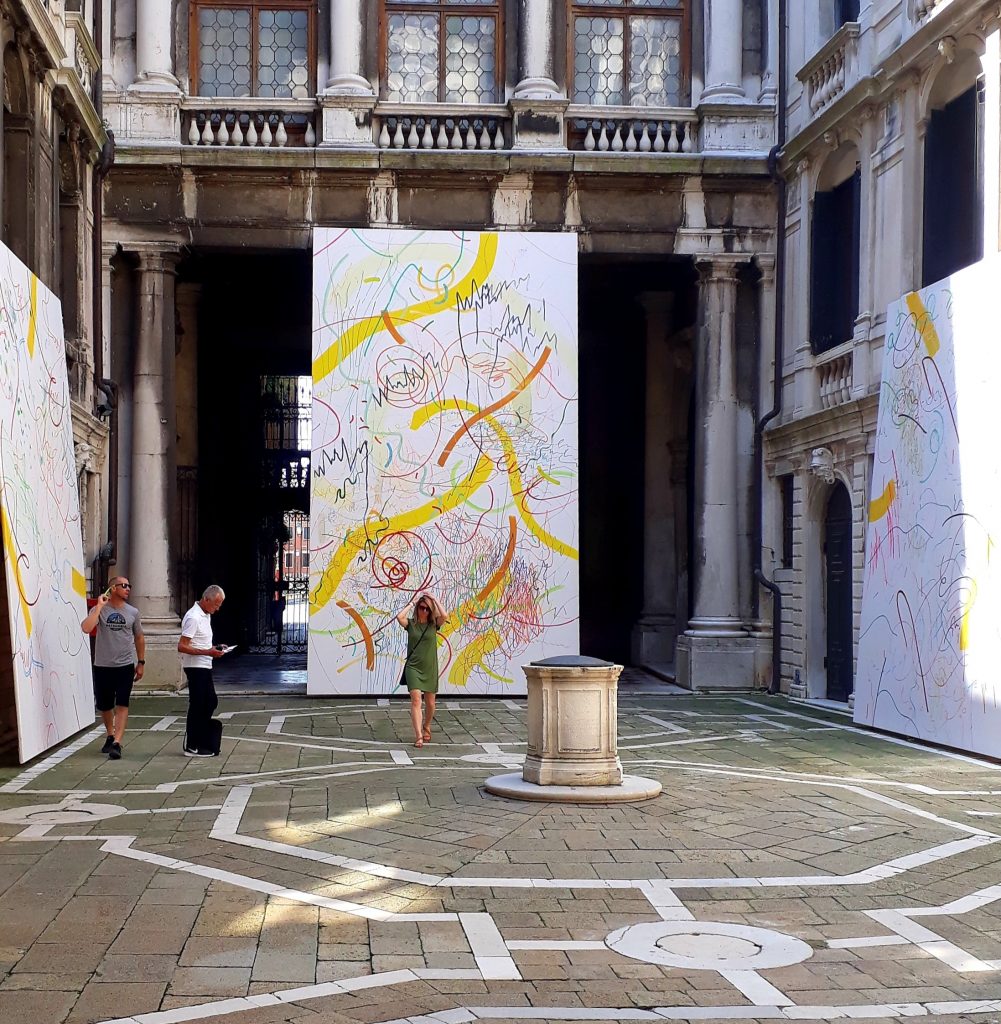 Navid Nuur: 'The Tuners' 2005-19
Parasol Unit: The Spark is You at the Conservatorio di Musica Benedetto. Nine Iranians are given the spaces to make powerful installations. And you can see the other half in London…
Pino Pascali at Palazzo Cavanis: 50 years after his death, the Pascali Foundation shows some of his most effective works, and persuasively traces his inspirations back to the photographs he took.
Art writer and curator Paul Carey-Kent sees a lot of shows: we asked him to jot down whatever came into his head
Categories
Tags