Art critic Tabish Khan brings you 'The Top Art Exhibitions to see in London'. Each one comes with a concise review to help you decide whether it's for you. Two of his picks from last week are still open to visit:
Tracey Emin: A fortnight of tears @ White Cube, Bermondsey
Tracey Emin is back to her vulnerable best in an exhibition that shows her struggle with insomnia, her heartbreak at losing her mother and a painful retelling of her botched abortion. Read my full review here. Plus there's not long left to see her installation at St. Pancras station as well. Until 7 April. 
Daria Martin: Tonight the World @ Barbican, Curve
Artist Daria Martin's grandmother fled the Nazis from the former Czechoslovakia. Using her diaries Martin has recreated her grandmother's life through a video and a video game run through where finding toys unlocks her grandmother's memories. It's an innovative and surreal approach to connect with her ancestor. The fragmented nature of both films fits neatly with the idea of pulling together a life without having all the information available. Until 7 April.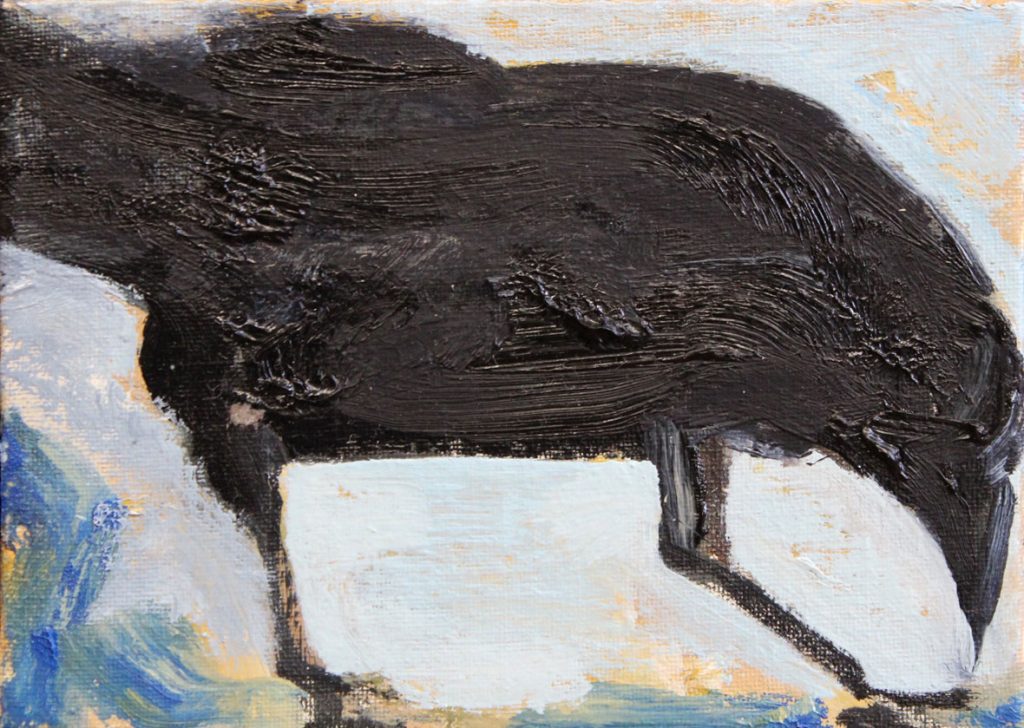 Matthew Krishanu: House of Crows @ Matt's Gallery
A murder of crows lines the walls in this enclosed space. Surrounded by these intelligent anthropomorphised birds with their shimmering plumage makes us feel like we're the unwelcome stranger in this small space. By including paintings of churches, reflecting his own childhood, it brings a personal touch to this short run exhibition. Until 7 April.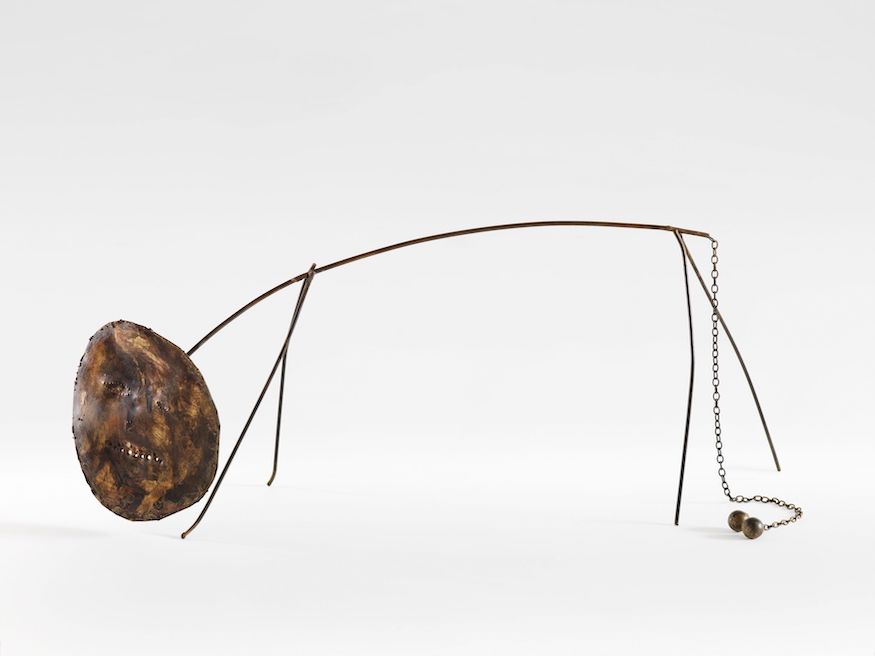 Fausto Melotti: Counterpoint @ Estorick Collection
Simple shapes and lines  create delicate sculpture of a man and woman on a four wheeled vehicle. Or a plaster totem polished so it's nothing but smooth curves. This is an ultra subtle and delicate exhibition that captures the simple elements of the human form. Until 7 April. 
Sarah Christie: Library (2016-2019) @ Southwark Cathedral
Ever since the run up to the Brexit referendum it feels like we're a country divided. So artist Sarah Christie has captured this in words from the general public that have been placed on to ceramic fragments. There are messages of fear, but also hope about bringing people together. It's the perfect artwork for the time, and housing it in Southwark cathedral gives it that extra sense of community. Until 9 April.
All images copyright artist and courtesy gallery. Emin image copyright Ollie Hammick. Daria Martin image © Joe Maher, Getty Images. Melotti image © Fondazione Fausto Melotti, Milan. Courtesy Fondazione Fausto Melotti and Hauser & Wirth. Sarah Christie image copyright Steve Mepstead.
Categories
Tags