Art critic Tabish Khan brings you 'The Top Art Exhibitions to see in London'. Each one comes with a concise review to help you decide whether it's for you. All of his picks from last week are still open to visit: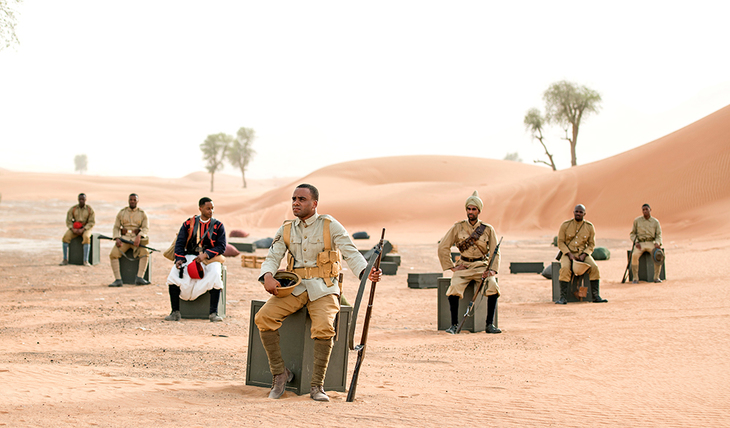 Making a new world @ IWM London
Four fantastic free exhibitions combine to look at life after the First World War, including photography of life after the war and a recreation of the silence of remembrance day in a pitch black room. Included in these four is beautifully shot film by video artists extraordinaire John Akomfrah that mixes contemporary and archival war footage looking at the role of non-white soldiers during the war. Until 31 March.
Journeys Drawn: Illustration from the Refugee Crisis @ House of Illustration
A man screams as a soldier holds him at gunpoint, inside the man's screaming mouth is an image of refugees fleeing. It's just one of many powerful images in an exhibition of illustration by refugees and those who have witnessed the refugees crisis first hand. A police officer in riot gear slaps a pregnant woman and a young girl returns home and cries when she sees it's all rubble. This is a heartbreaking exhibition that highlights the suffering of thousands through art.
Until 31 March.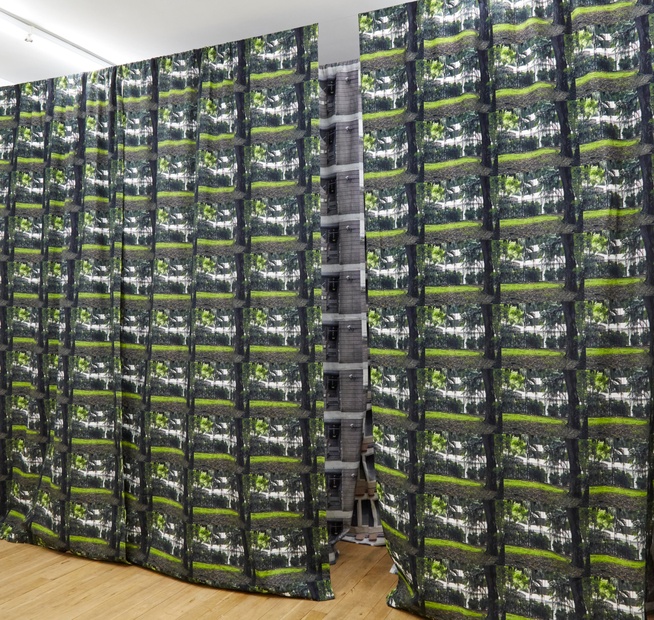 Heman Chong @ Amanda Wilkinson
Most embassies have a grand front entrance, but what about the back doors. Heman Chong has photographed the back doors and plastered their images on sets of curtains. These closely guarded entrances are made welcoming, unlike their real life counterparts, as we can walk among the curtains to discover the rear ends of different embassies. Until 6 April.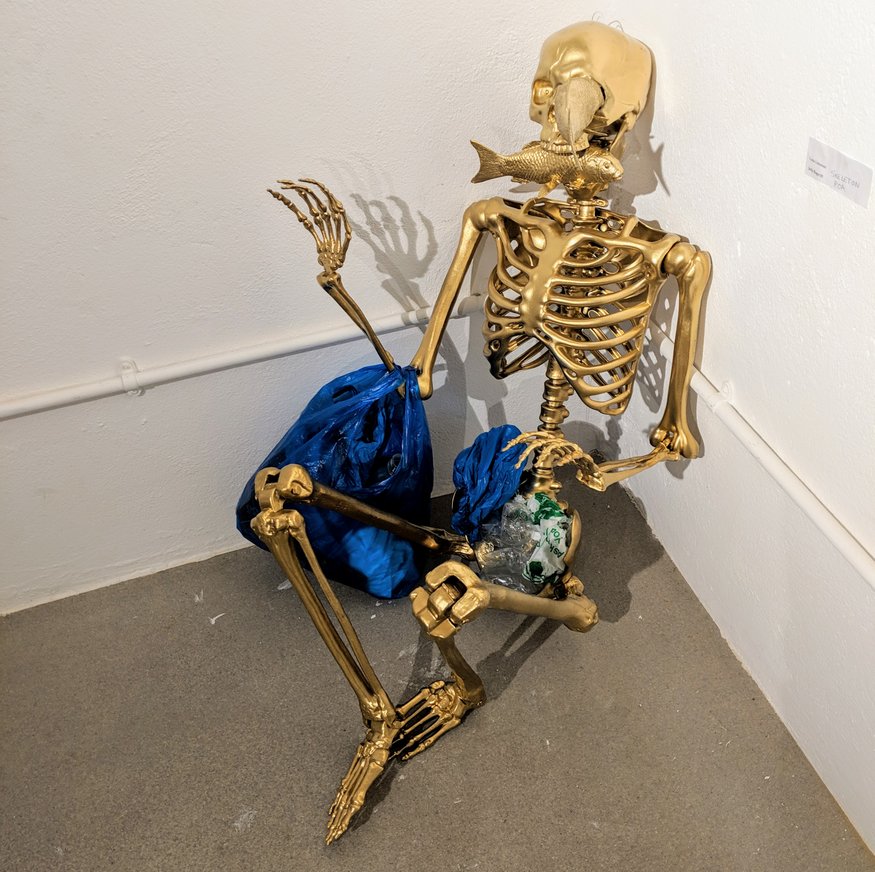 The politics of moisture @ Siger Gallery
A collection of international artists are all united around the theme of water and our environment in this pop up exhibition in Marylebone featuring over 20 artists. Jawbones are encased in a vitrine by Ann Grim, and Linda Lieberman forces the viewer to take a hard look at sustainability with a skeleton surrounded by fish and plastic. Until 1 April. 
Polly Morgan x Robert Cooper: Are they all yours @ HIX Art
There's a snake on a fridge, several in the freezer and little one inside a milk bottle. This nightmare of domesticity is accompanied by sculpture 'doodles' in this two artist mash up of an exhibition. Until 7 April.
All photos copyright artist and gallery. IWM photo copyright John Akomfrah, Journeys Drawn image copyright Karrie Fransman.
Categories
Tags