Art critic Tabish Khan brings you 'The Top Art Exhibitions to see in London'. Each one comes with a concise review to help you decide whether it's for you. All but one of his picks from last week are still open to visit: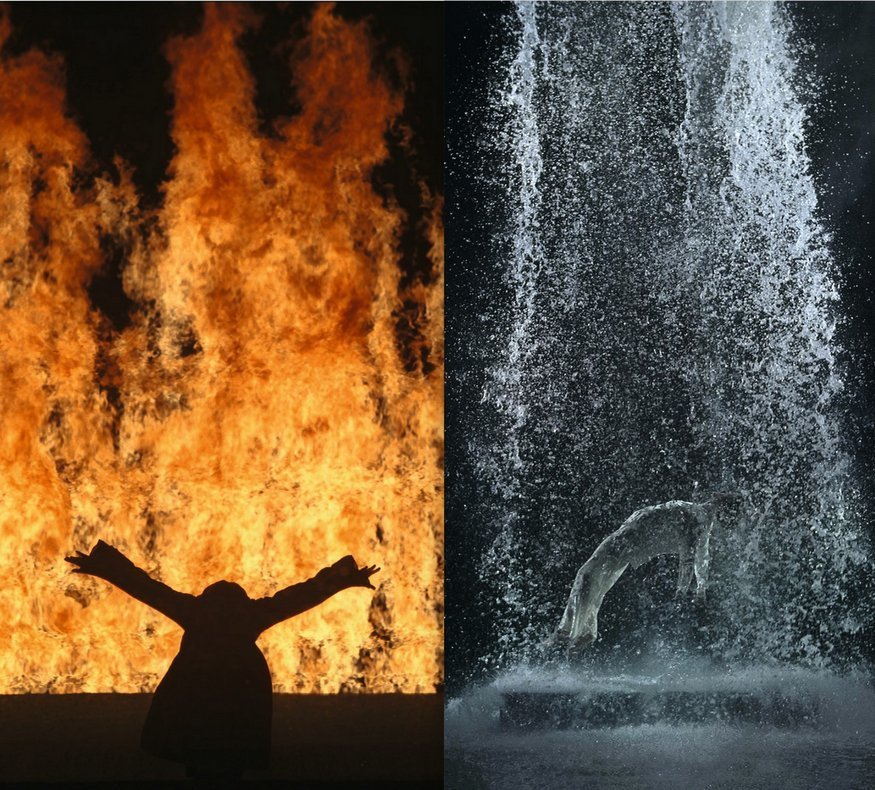 Bill Viola / Michelangelo: Life, Death, Rebirth @ Royal Academy of Arts
Watch a man get sucked into the sky as he's drenched in water or watch Viola's mother wither away on her deathbed. Coupled these video works with the dramatic drawings of Michelangelo and you have an exhibition filled with emotion. I loved this show so much it remains my favourite exhibition of the year so far – read my full length review here. Until 31 March.
Hyon Gyon @ Parasol Unit 
Massive bright coloured paintings fill the gallery, but the artist has attacked them with vigour. There are chaotic ghoulish sculptures made up of cuddly toys, and the full spectrum from hope to despair is covered in this varied visual candy filled exhibition. Until 31 March.
Out From The Downs @ Highgate Contemporary Art
Sam Peacock and Hannah Ivory Baker are two artists who both draw inspiration from the Sussex coast. Both works share an aesthetic quality but employ very different techniques — Hannah's thick painterly landscapes versus Sam's burnt sheet metal paintings. Both painters create richly textured works that capture the natural world perfectly in their respective styles. Until 29 March.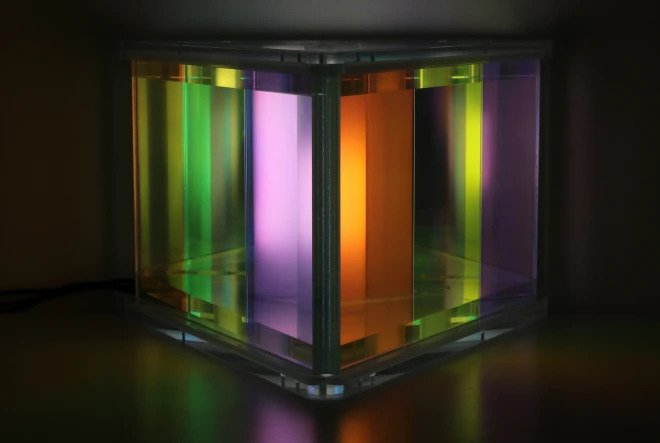 Abstract Allies @ Zuleika Gallery
This is a beautiful collection of abstract works including works on paper, sculpture and paintings. Two highlights for me are Liz West's colourful light work and Nadine Bell's delicate ceramic works. Given the part of London they're in it's refreshing to see works at affordable prices to boot. Until 29 March.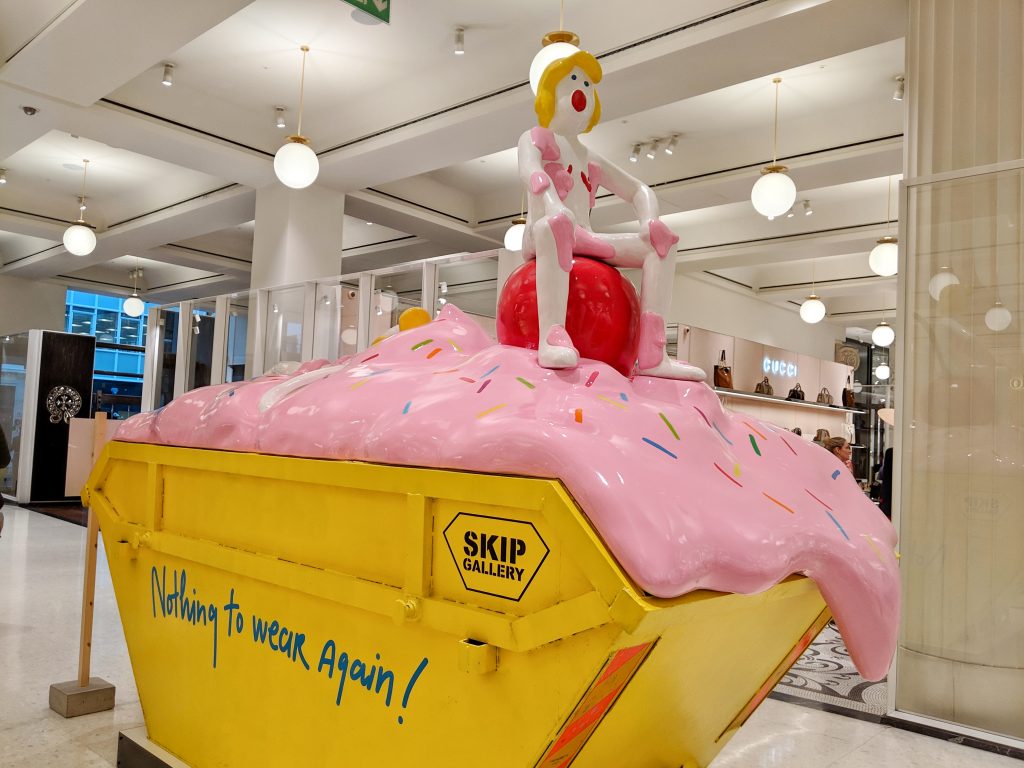 Like it or lump it: Skip Gallery @ Selfridges
Step into Selfridges and there's a skip next to Gucci. This playful intervention has been filled with strawberry ice cream with two nudes on top. It's about to get even more playful with Paul Kindersley's performances around it. I'm a big fan of how accessible the skip gallery concept is and I spoke to the founders about it in an interview. Until 31 March.
All images copyright artist and courtesy gallery. Viola image – Courtesy Bill Viola Studio. Photo: Kira Perov. Fire performer: Robin Bonaccorsi. Water performer: John Hay. Hyon Gyon photo: Benjamin Westoby. Zuleika image copyright Liz West. 
Categories
Tags