Art critic Tabish Khan brings you 'The Top Art Exhibitions to see in London'. Each one comes with a concise review to help you decide whether it's for you. All of his picks from last week are still open to visit, and there's a special addition from Frankfurt: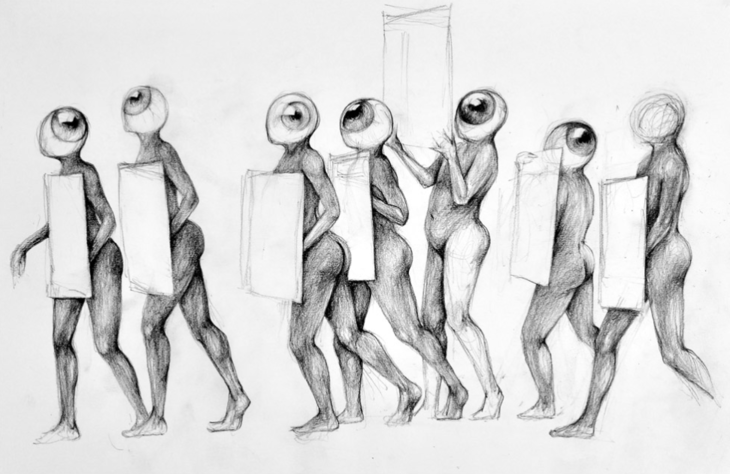 Phoebe Boswell: The Space Between Things @ Autograph
What would it be like to lose our sight? Artist Phoebe Boswell was forced to consider this when she had an operation to save her right eye. She explores this serious concern through a series of drawings of monocular woman and a video showing a corneal cell transplant — the latter is definitely not for those who feel squeamish about touching their eyes. This is a remarkably personal show and I definitely felt it in this tender exhibition. Until 30 March.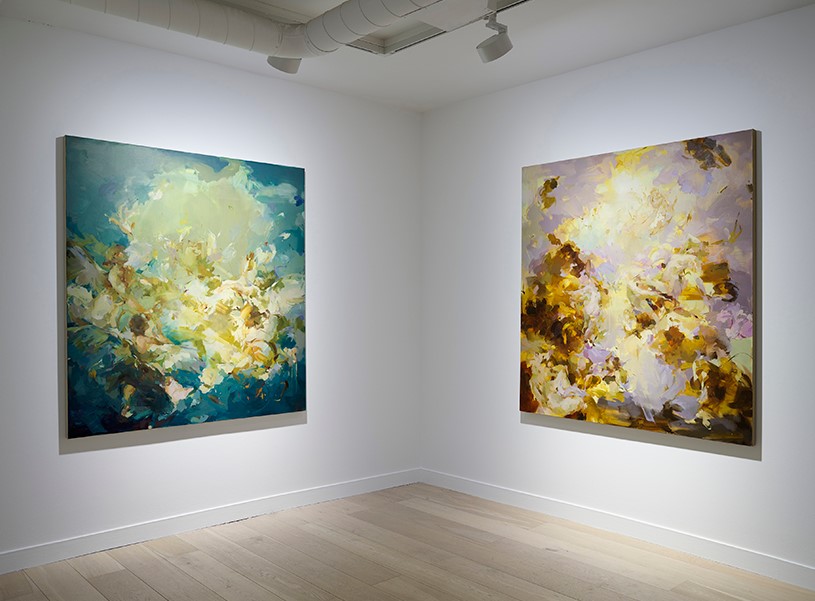 Flora Yukhnovich: Sweet Spot @ Parafin
Where does the association of the colour pink with girls and women come from? These beautiful paintings take us all the way back to French 18th century painting and the colours it associated with femininity. On top of their aesthetic qualities these paintings ask us to look at what our preferences say about ourselves and the role of women in art history. Until 30 March.
James Ostrer @ Feld & Haus
The artist hung himself from the ceiling of the gallery, dressed in a suit made of his childhood cuddly toys while Whitney Houston played. This personal transformation is present in his paintings and sculpture as cartoon characters and food mix to create grotesque faces and creatures. Until 30 March.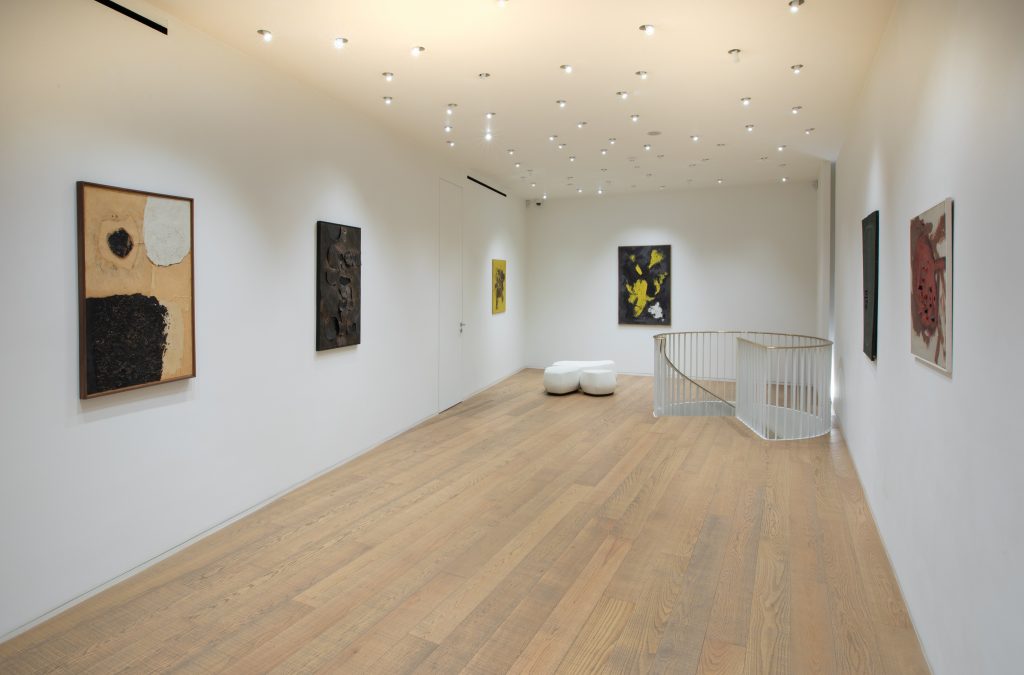 Action|Abstraction: Alberto Burri & Lucio Fontana @ Tornabuoni Art
Surfaces of works are ripped, distorted and sliced when these two great Italian post-war artists come together in this Mayfair show. I could easily spend hours exploring the textures and layers in these works. Until 30 March. 
Henry Hudson: Nothing sticks to nothing @ Hannah Barry
This Peckham gallery has had quite the makeover with a pink imitation marble floor and a psychedelic pink bench. It's all the perfect accompaniment to Henry Hudson's pastoral scenes in hues of pink and purple created with plasticine. Until 16 March. 
All images copyright artists and courtesy respective galleries. 
Categories
Tags