Massimo's exhibition SIGNS marks a departure from his previous works and employs a more minimalistic, conceptual approach. Including pieces inspired by road signs, with fabricated custom metal and unique 3M honeycomb reflective properties. The artist has always been fascinated with direction and how people instinctively absorb information, combining familiar colours, formats and text to portray astronomical signs.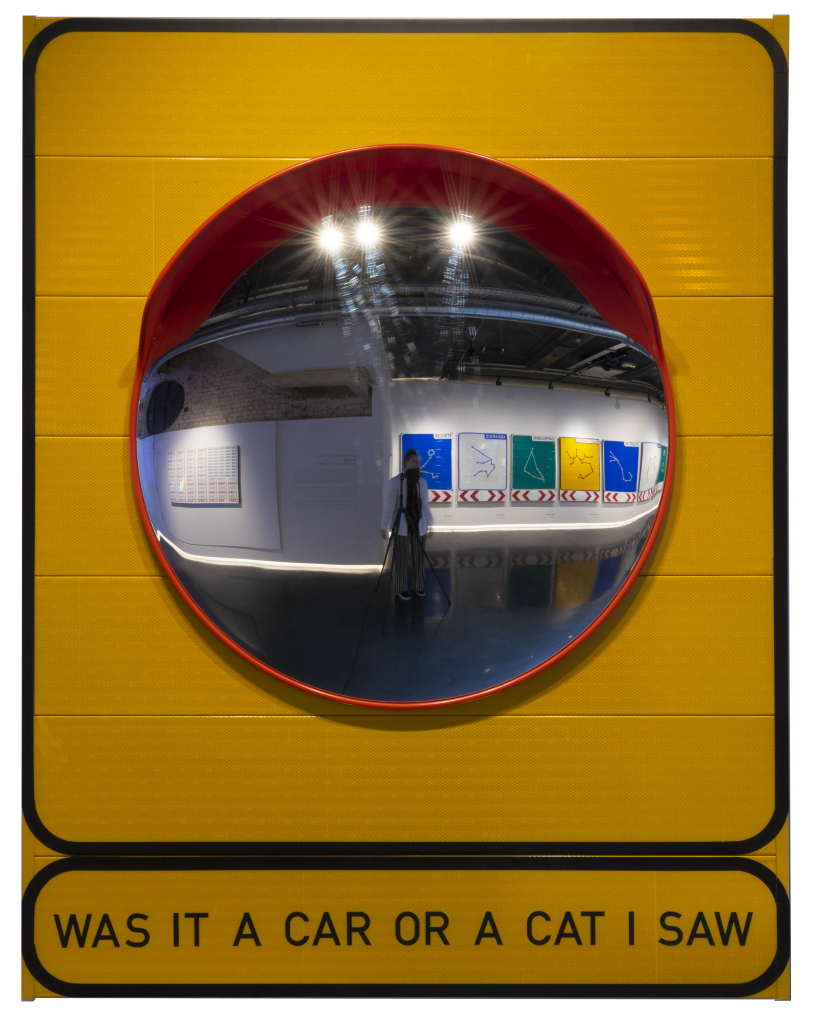 Massimo Agostinelli's artwork combines familiar cultural symbols with heightened colours and unique materials. The Italian-American, London and Zurich based artist specializes in drawing, painting and printmaking. With a background in typography and typesetting, Agostinelli works with both image and text, typically layering wordplays over images.

Massimo Agostinelli Install shot by Lucy Emms

Massimo Agostinelli Install shot by Lucy Emms
Taking emblematic visuals from Western history, like the Mona Lisa or the moon landing of 1967, and recognizable symbols from quotidian life, like street signs, Agostinelli places these on reflective surfaces. Agostinelli's layering technique provides a universalizing agent, as the text helps to highlight and familiarize each work as a whole. When looking at Agostinelli works, particularly his 2014 Palindrome series, viewers encounter their personal image or figure reflected through a visual idiom belonging to greater humanity. He focuses on traditional and innovative cutting-edge technologies, using a wide variety of mediums and techniques within a diverse spectrum of crafts.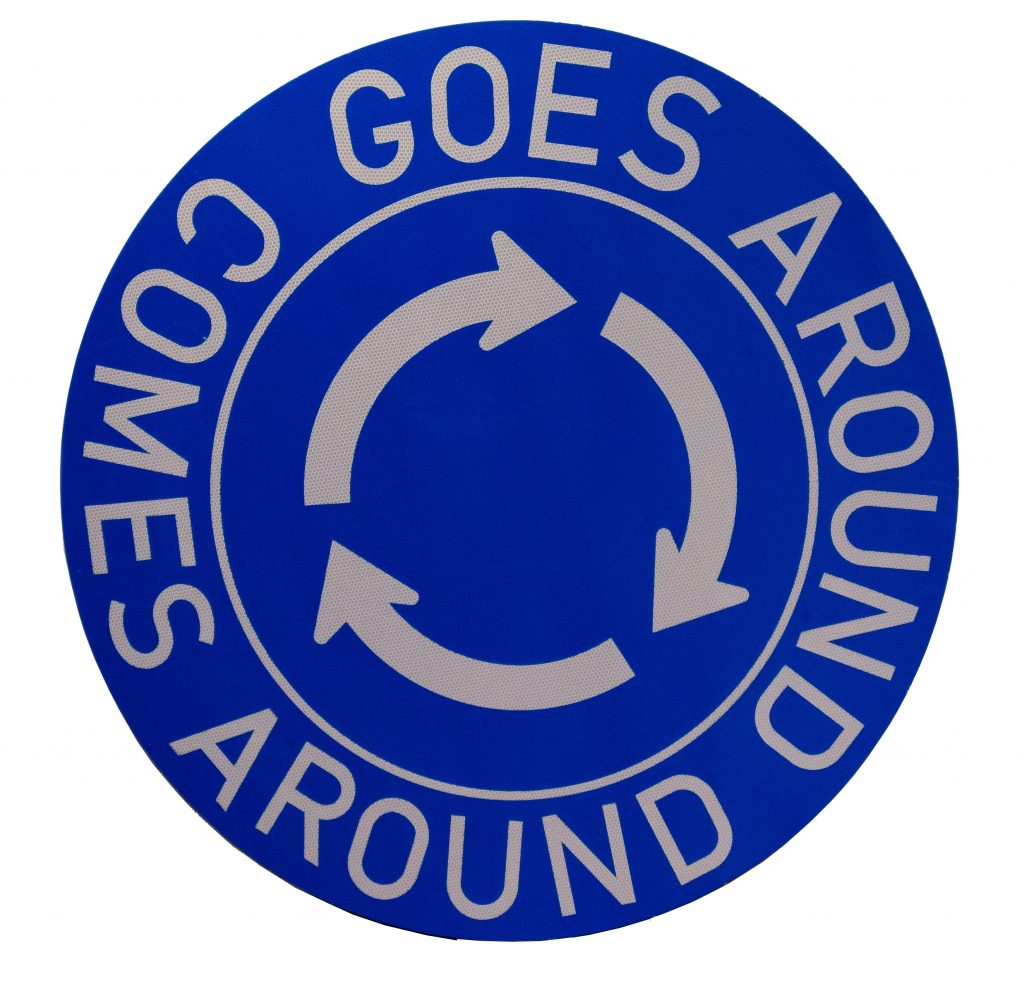 Massimo Agostinelli 'Signs' Unit London – 23 March 2019 theunitldn.com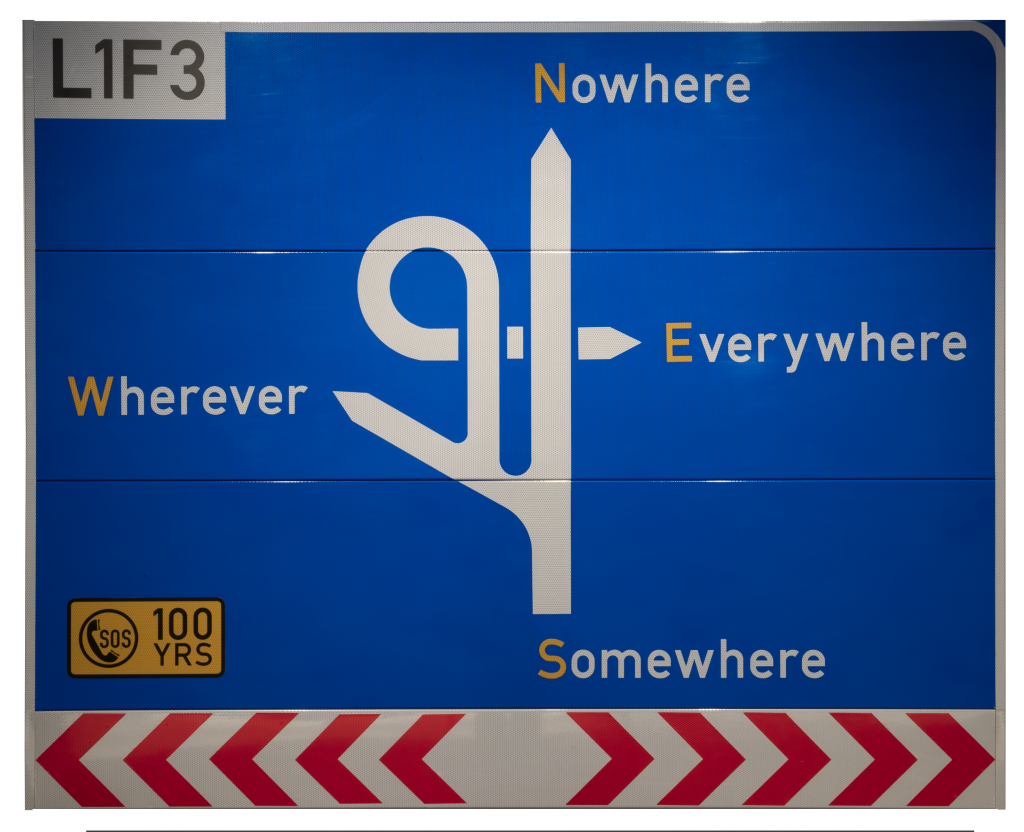 About The Artist
Agostinelli graduated from Webster University whilst pursuing apprenticeships in typesetting, typography and printmaking. His work forms international art collections both private and public. Agostinelli is also a founding patron of the Zeitz Museum of Contemporary Art Africa and Partner of Mene.
You can read a conversation between Agostinelli and the singer Maxwell in Art of Conversation 1
Categories
Tags