Art critic Tabish Khan brings you 'The Top Art Exhibitions to see in London' this week 16/09/18. Each one comes with a concise review to help you decide whether it's for you. Hurry, as all close soon: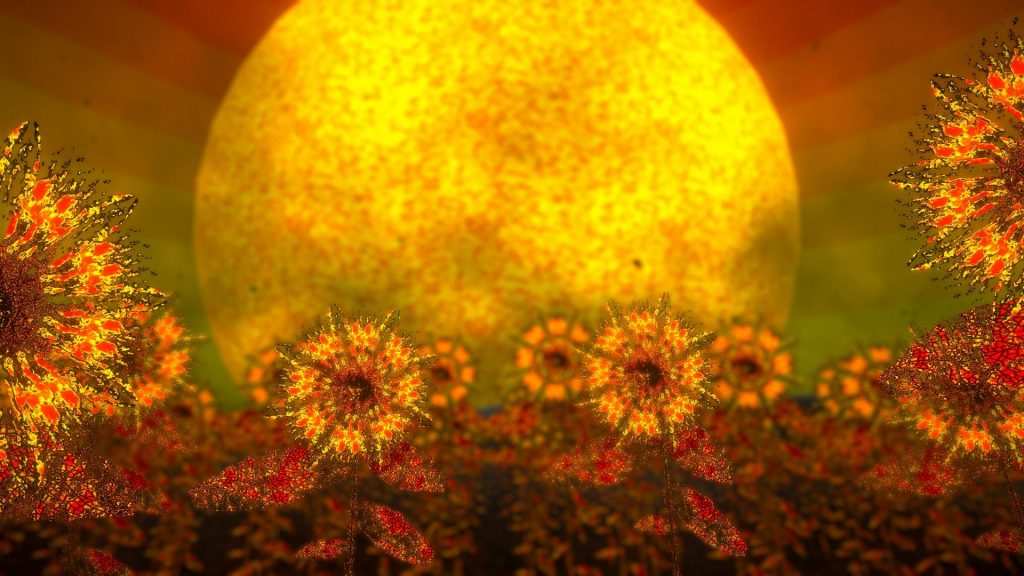 Enter through the headset 3 @ Gazelli Art House
Disembodied heads roll around us in Tate modern's turbine hall while fireworks explode around us – it's like a twisted carnival ride. Then the heads come tumbling at us and it gets even creepier. Elsewhere sunflowers bend towards the sun but when it gets hotter they incinerate and look pleadingly at us as they turn to ash. These are two works in this exhibition of purely virtual reality works. It's the third year running that this gallery has held such a show and it's always very impressive. Until 30 September.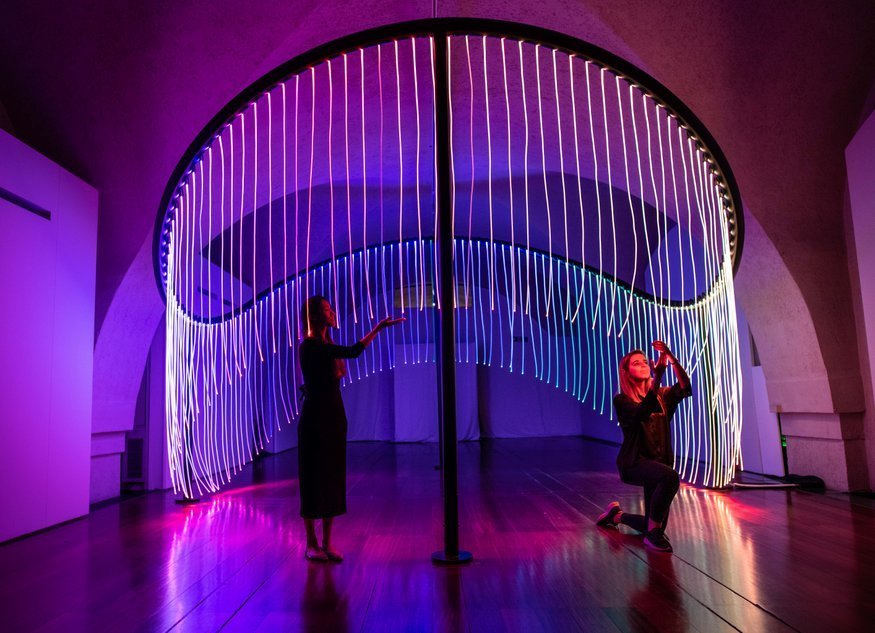 London Design Biennale @ Somerset House
It's back for its second incarnation and it blew me away with innovation, accessibility and sheer fun. Write our name on a wall to see it disappear, walk through a fantastic kinetic tunnel and walk through a sensory bombardment of meetings for the sake of meetings. Art meets design in an interactive and thought provoking monster of a show. Until 23 September.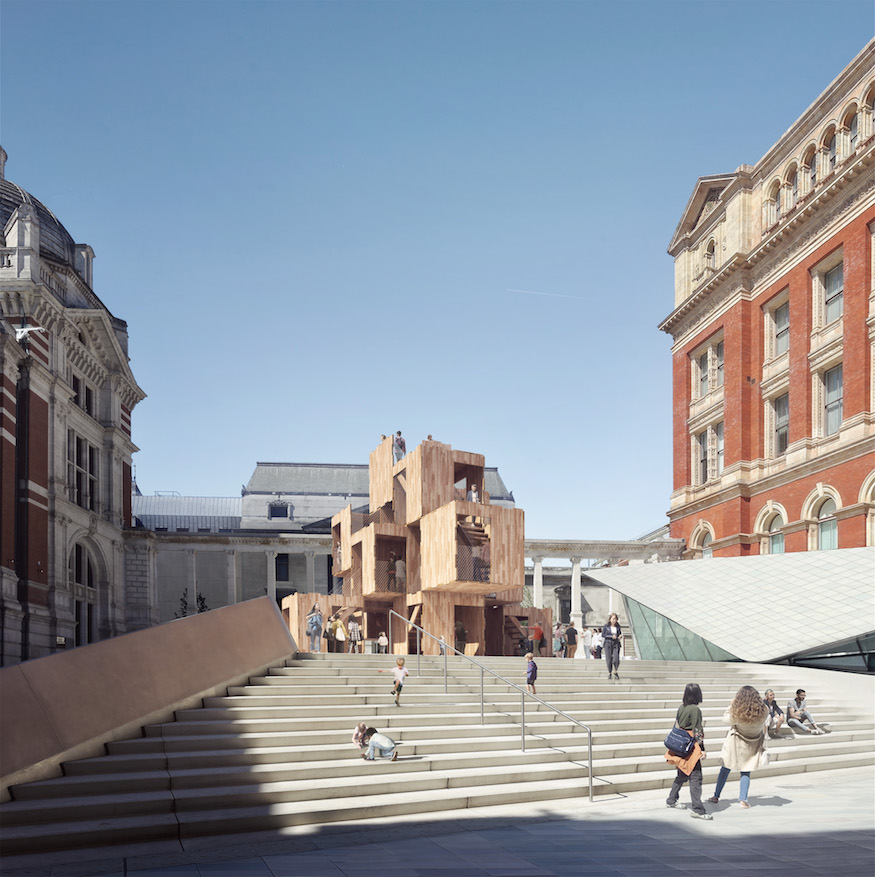 London Design Festival @ V&A & other locations
It's all about design in London right now and the London Design Festival is my second design pick. Two of my highlights are the Plywood structure in the V&A courtyard that can be climbed up and inside like a Escher-esque house and an afternoon tea in Fortnum & Mason where all the food and drink is made from paper. V&A is a hub so it's a good place to start with lots to see in there. Until 23 September. 
Aftermath: Art in the wake of World War One @ Tate Britain
War is hell, and it's clearly evident in this exhibition. Soldiers lie face down in trenches, cities are aflame and survivors are disfigured. This is a brutal and hard going exhibition that captures the futility and horror of war. Until 23 September. 
Christo & Jeanne-Claude: Mastaba @ Serpentine
A giant structure made of barrels floats on the Serpentine. Completely alien to the surrounding natural environment it feels like an alien spaceship has landed in the middle of Hyde Park and Kensington Gardens. There is no meaning behind this work but the way it reflects the light and on the water below means we have a stunning addition to the lake, which will be missed when it's gone. Until 23 September.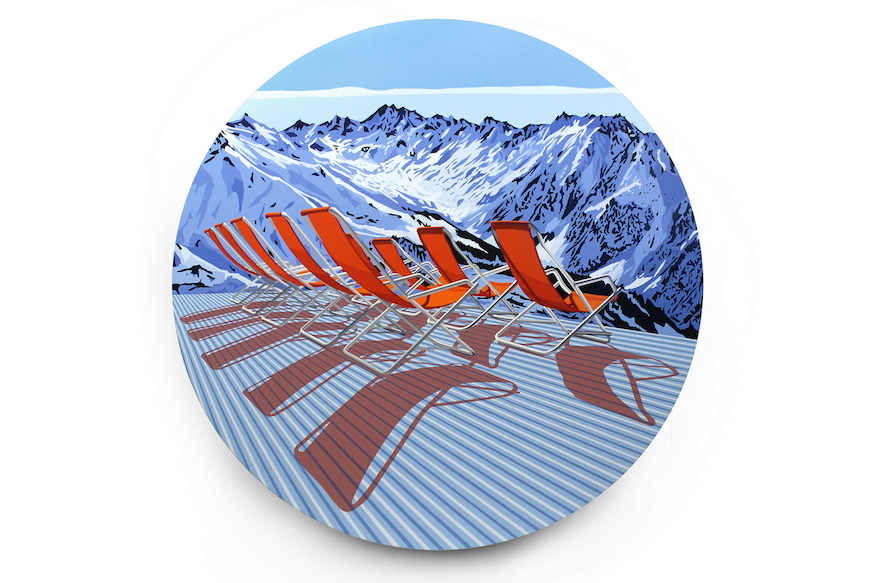 Will Martyr: Fathoms @ Unit London
Bright hyper real deckchairs are set up in the snowy mountains or for relaxing by the pool facing a massive villa. These over the top paintings all lack people and it feels like how we remember our  lives preserved in our memories. There's something eerie in these perfectly serene scenes. Until 29 September.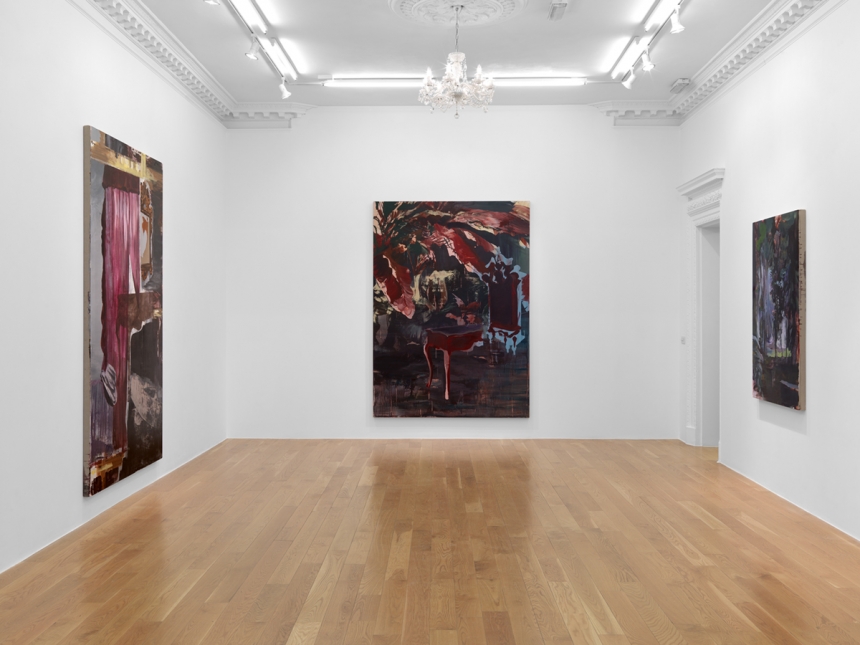 Lu Song; The Room Upstairs @ Massimo de Carlo
Based on George Orwell's 1984 these dystopian visions feature dark forests with a shadowy figure emerging. Are they friend or foe? Someone familiar or a stranger? It's unsettling to know there may be eyes in the darkness watching us. Until 22 September. 
London Design Biennale image copyright John Wilson /PA.  Aftermath image copyright IWM. Mastaba image courtesy Serpentine gallery. Gazelli image copyright Mbryonic. All other images copyright the artist and courtesy the gallery.
Categories
Tags