We caught up with Kaneka Subberwal Fair and Programme Director at Art Bahrain Across Borders(ArtBAB) ahead of the opening of 'Bahrain Art Week' in Paris at the Grand Palais to find our more about ArtBAB.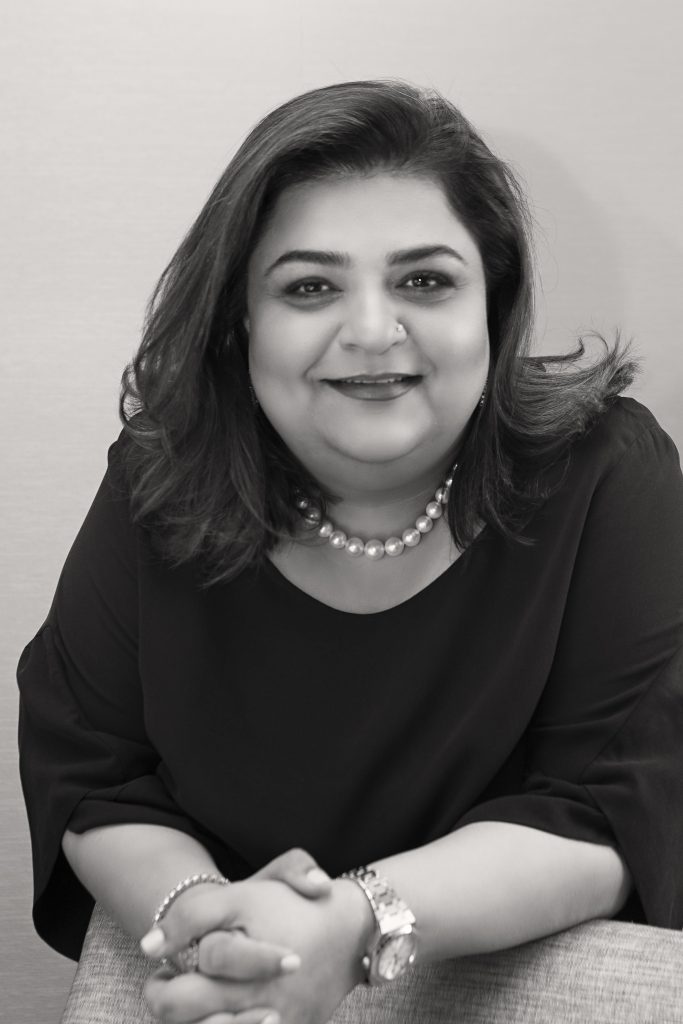 Could you give us some background on ArtBAB? 
In 2008, I founded ART SELECT as an art advisory, consulting and creating artist platforms, art events and investor art portfolios. Essentially it was a channel for my abiding passion with contemporary art, a means of sharing my knowledge of modern art.
ArtBAB is Art Select's flagship project, an annual art fair that is aimed at showcasing Bahrain's modern art movement which is nearly 50 years old with a great many established artists of immense talent and an exciting number of promising emerging artists. It is held annually under the patronage of Her Royal Highness Princess Sabeeka bint Ibrahim Al Khalifa, Wife of His Majesty the King and President of the Supreme Council for Women. Tamkeen, Bahrain's change-management agency is our strategic partner.
Whilst other art fairs aspire to evolve into conversational platforms for the important commercial success of artists and the exploring of art trends, we at ArtBAB have a central goal of promoting Bahraini artists and their art. This means Bahraini artists are at the centre of all our activities and have pushed the organic growth of the offshoots of ArtBAB such as the Artists Across Borders project. This has taken Bahraini artists to different world art centres. We have held exhibitions in prestigious venues such as London's V&A Museum, the Saatchi Art Gallery, Lancaster House in the UK and the Bikaner House in New Delhi, The Roubel Nagi Foundation in Mumbai and the India Art Fair.
The credit for ArtBAB's success is the wholehearted, selfless, gracious support, focus and guidance of our Patron. Being an artist herself, HRH is a guide, creating and supporting opportunities to develop and grow the artists' base, empowering them to grow their skill set. Her guidance is complemented by the astute vision of Shaikh Mohammed Bin Essa Al Khalifa the Chairman of Tamkeen, our Strategic Partners. He identified art and the artists as a way to scale up the narrative of modern Bahrain on the world stage.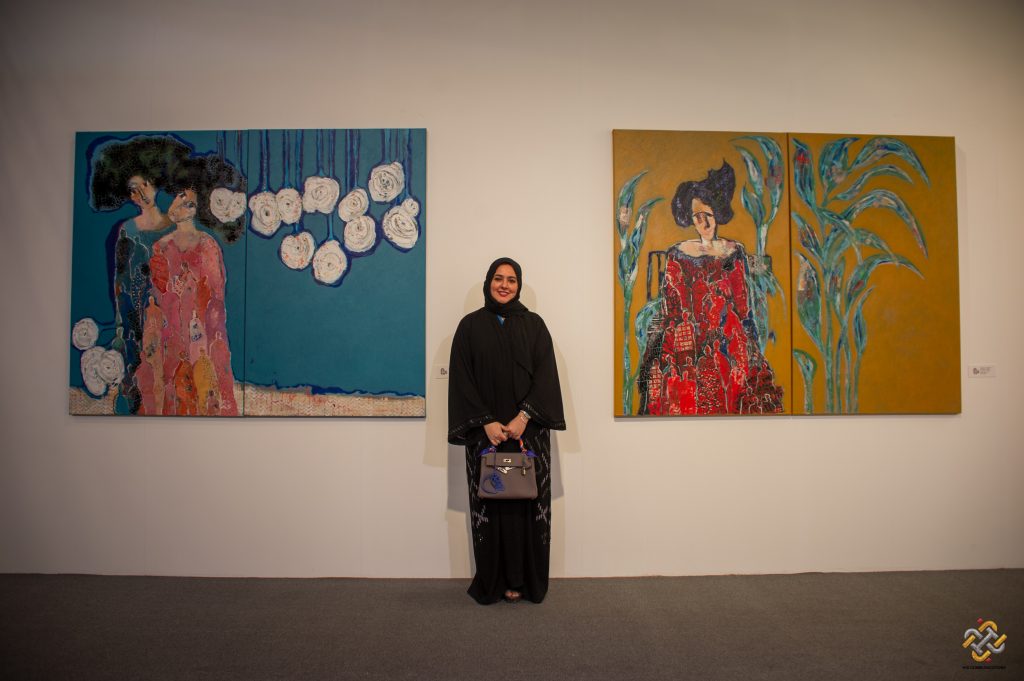 Why 'Across Borders'?
Kaneka: One of the first necessities for the true appreciation of art is the removal of barriers between oneself and the artwork. This means we should not view any art through the prism of the artist's nationality, gender, colour or all the many 'borders' we set up before reaching a space of true interaction with the art. When we say 'Across Borders', we are not just referring to the geographical boundaries and welcoming artists from many countries to come to Bahrain or for Bahraini artists to go across borders to other countries. For example, I have lost count of the number of times that I have been asked questions about Bahrain's women artists, They are indeed a phenomenal force and yes, they do break stereotypes in people's minds about Arab women's intellectual participation. But I always maintain that ArtBAB's work is done only on the day that a collector, a critic, a gallerist looks at a canvas and is immersed in it without giving thought to the gender of the artist.
We want ArtBAB to be a real dismantling of all the prejudices that chip away at our appreciation of art – across the borders of countries, yes, but even more importantly, across borders in our minds.
What have you planned for ArtBAB 2019?
Kaneka: At the core of every ArtBAB exhibition is a themed and carefully planned dialogue to involve the collectors, the artists, the visitors and the participating gallerists and foreign artists in taking forward the understanding of Bahrain's lively contemporary art movement and also the art of other parts of the world. Lat year, our theme was 'Education' and we saw some wonderful workshops, talks and film shows built around art.
In 2019, our theme for the ArtBAB art fair will be 'Legacies'. Bahrain has an ancient and rich art and crafts tradition that forms the backbone of the contemporary arts movement. We felt that it was a right juncture to reanimate Bahraini crafts which are after all, the foundation of Bahraini art. 'Artisans Across Borders' is our contribution to this idea.
Getting a celebrated style icon and a person of impeccable design credentials such as JJ Valaya to lead 'Artisans Across Borders' is something we are proud of. The future of crafts lies in making it relevant to the new generation – as Valaya says, youth want a new avatar of old things, with a 'cool' factor. Also, these modernized Bahraini crafts will take to the world a new portrait of Bahrain as a country which is open to contemporary thought and where the timeless old traditions adapt to new thought without losing their essence.
We plan to take the talent and the historical memory of craftsmanship that sustains Bahrain's crafts, pass it through Valaya's prism of contemporary sensibility and create a chic, art-based version of Bahraini craft pieces that will have global appeal. We shall apply the same skills and rules but to create very different things.
You have projects planned for Paris and London this year, can you tell us about them?
One of the key objectives of Artists Across Borders, is to introduce the sophisticated depth and sparkling techniques of contemporary Bahraini artists to the world. We began in 2015 at London's V&A and the programme has included such prestigious places as the Saatchi Gallery and Lancaster House. In India, we held a show in Bikaner House and in Mumbai at the Bombay Arts Society. Bahraini artists also sold to collectors at the India Art Fair, one of the biggest international fairs in India.
This year the focus is very much on Europe and we begin our journey with the 'Bahrain Art Week' in Paris. 17 Bahraini artists will take part in a private exhibition which is built around the theme "Legacies" – a thread that runs through all our work till ArtBAB 2019 in March next year.
The 'Bahrain Art Week' in Paris has been jointly curated by me and by the wonderful and knowledgeable Corrine Timset, co-founder and chief editor of Art Premium in Paris. The exhibition will begin at the Grand Palais and then move for a two-week stint to the Gallery Rabaouan Moussion.
As for London, the third edition of 'Bahrain Art Week' is scheduled for November 2018. It will be jointly curated by me in partnership with Amal Khalaf, a Bahraini artist, researcher and curator who is currently Projects Curator at the Serpentine Gallery as well as Commissioning Editor(Projects) at Ibraaz Publishing.
The show will open at the Alon Zakaim Gallery and will be followed by a series of events.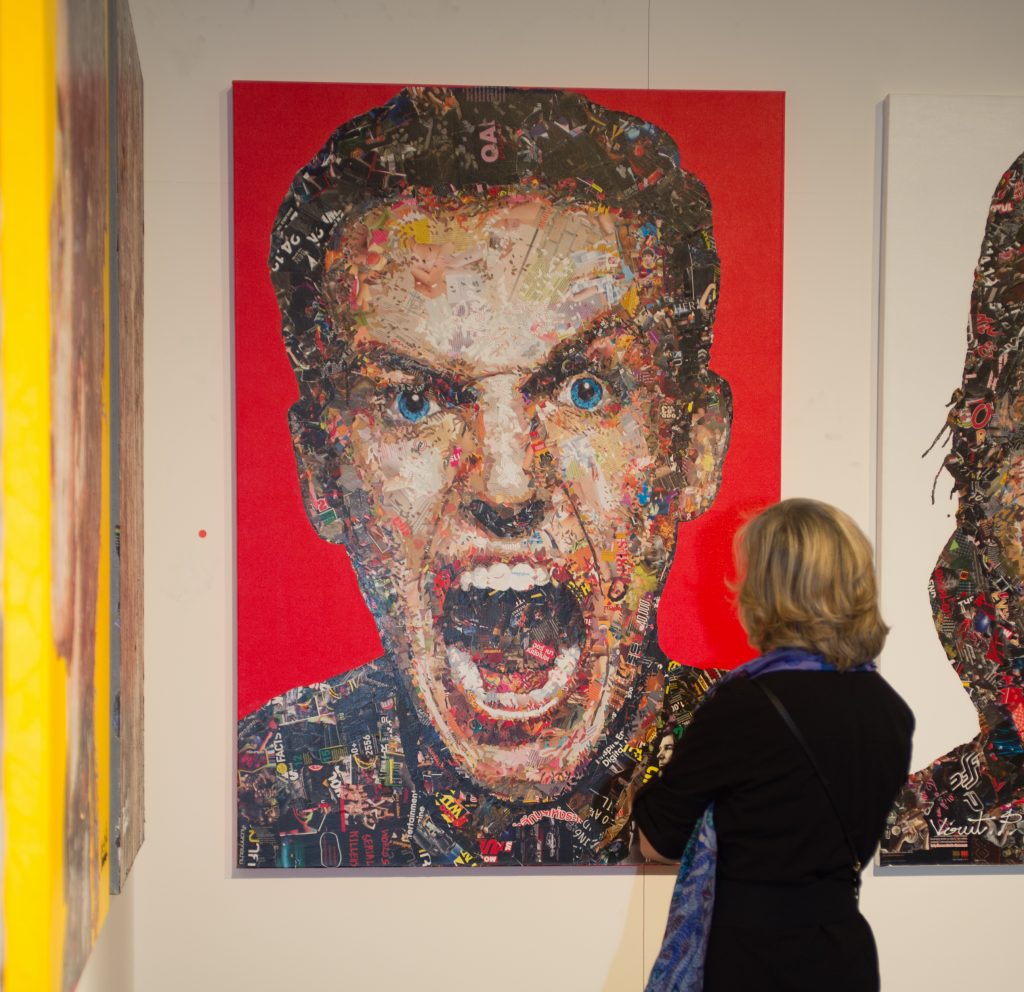 How has the Bahrain art scene changed since you have been involved?
I think it would be presumptuous to say that I have changed the Bahrain art scene. Remember, we are speaking about a well-established and lively contemporary art tradition in a country steeped in culture, art and heritage. For example, Bahraini artist Rashid Al-Oraifi was famed in the MENA region for his creation of the Dilmun School of Painting, his ability to seamlessly bring his passion for the 5,000 year old legends and folklore of Bahrain into his contemporary work. Today's Bahraini artist draws from a rich reservoir of heritage-inspired native art and the one outstanding quality of Bahraini artists is their honesty to their art-form. Most Bahraini artists are academically exposed to all art conversations around the world and can hold their own with peers from anywhere.
The one link that was possibly in need of strengthening was a platform to introduce emerging artists who are yet to make a mark, to the world. I do believe that this gap has been filled by our ArtBAB art fair and our Artists Across Borders programme through which we have taken some extremely talented Bahrainis to art-capitals around the world.
Nothing gives us greater satisfaction that the fact that since ArtBAB started, the value of Bahraini art has risen by 149% and Bahraini artists' works feature in the collections of prestigious galleries, museums and portfolios of discerning collectors around the world.
Is there a local ecosystem for Bahrain artist to develop or do they need to go abroad for education to expand their practice? 
Well, there are basic art courses available in Bahraini academia but the trend is for Bahraini artists to develop a deeper understanding of technique through reputed university courses abroad and apply their knowledge to their uniquely Bahraini inspiration. That is from the point of view of emerging artists.
The 'ecosystem' as such is strong for the Bahraini artist. There are knowledgeable collectors, a receptive audience that is open to new ideas and experiments and the community is close enough for artists to sound each other on their art. That makes growth possible and deepens the significance of the art.
Have you plans to take ArtBAB to Asia or the USA? 
Well Asia is calling! Our Artists Across Borders programme will go to Singapore from 23rd – 30th October and will be showcased at the Grand Palais Singapore at the Museum of Contemporary Arts. It will be the first engagement with the Orient and we are excited about the creative possibilities.
And in 2019, it will be next stop USA. Through ArtBAB we already engage with collectors and artists in USA. This move to showcase Bahraini artists in America next year will invite the world to come join us in exploring the stimulating world of Bahraini art and spark off a conversation.
What is the best way to keep up to date on ArtBAB news? 
We have a dynamic social media presence and you can also find out all the information on artbab.com.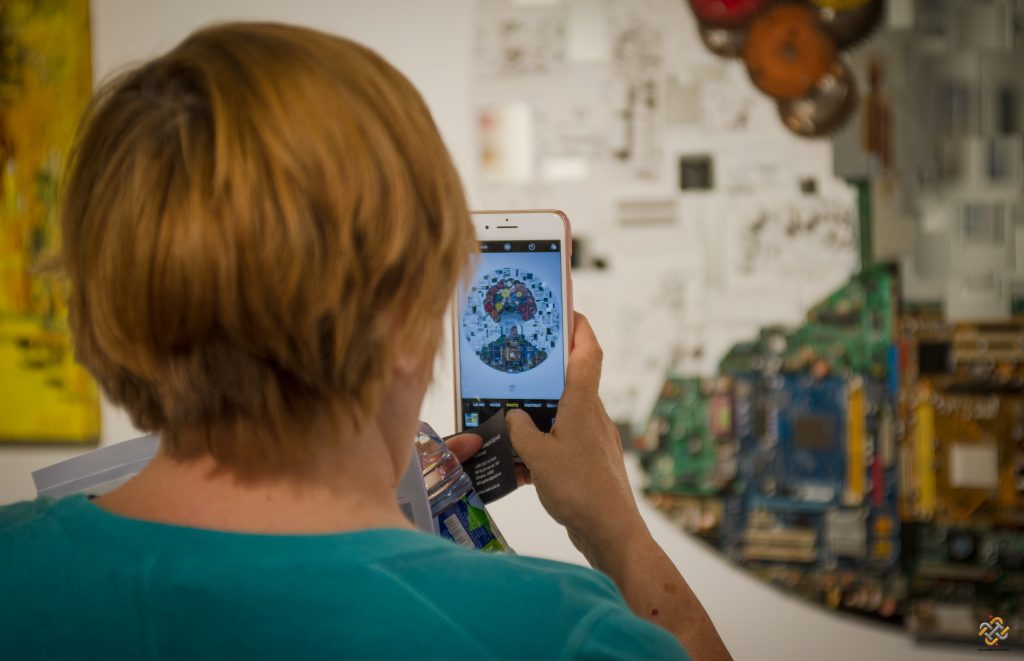 Categories
Tags