Artist and creative Graham Fink has collaborated with Shanghai fashion designer Ziggy Chen on the new collection's visual identity that references dualities within people and place. Celebrating the nuances of individuality and community, the project will be on display at Rankin's Annroy Gallery from tomorrow Friday 20th July.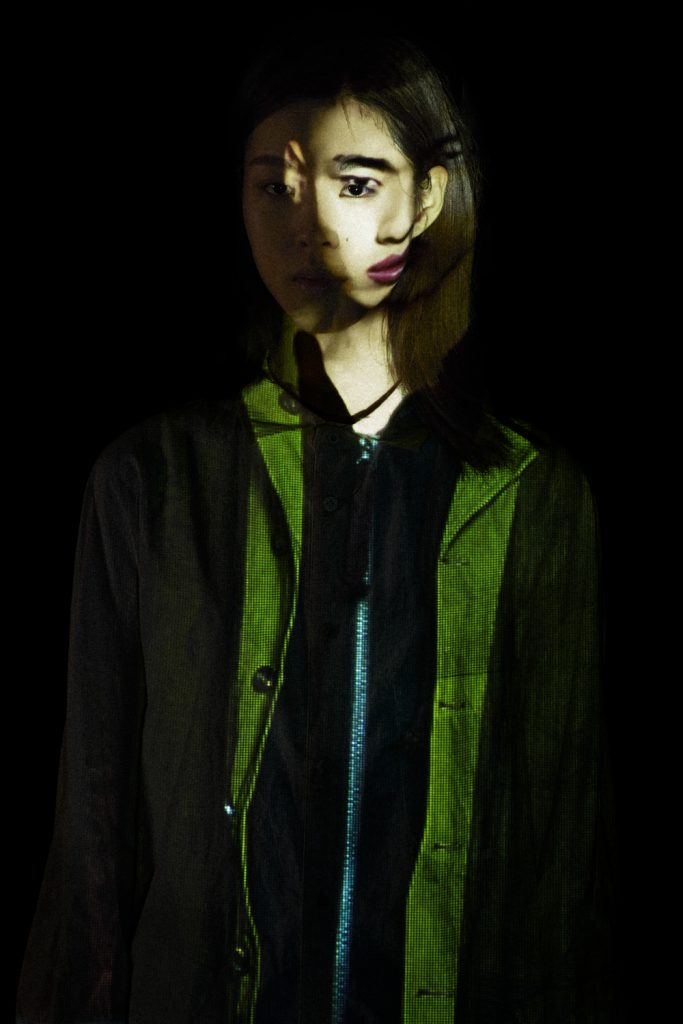 Rankin says:
"new and interesting ideas in all forms of art, and I'm a fan boy of anyone who is doing something new and doing it well – it's safe to say that Graham Fink and Ziggy Chen have both of these quotas in the bag. It's conceptually nuanced, visually fascinating and I'm really proud to have this work in my gallery!"
Fink reconfigured his imagery to create an immediate duality that occurs in any given situation – evoking our tendency for interchangeability based on external conditions and environments. Multiple exposures in the images create a complex layering effect that builds on a collective interest of fusing history, memory and time into one single aesthetic vision.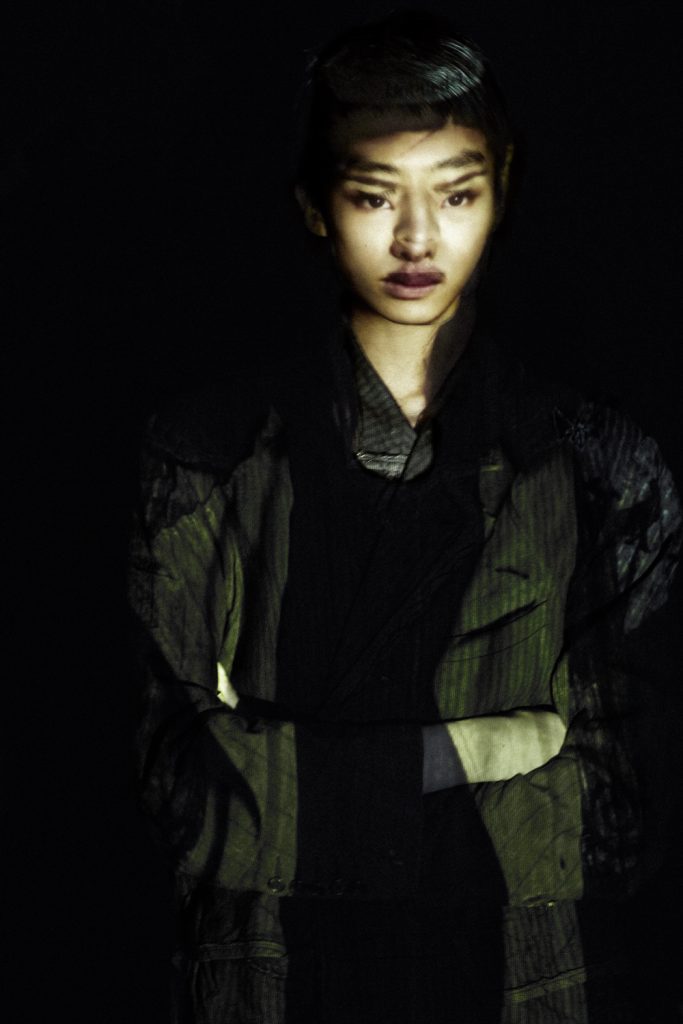 Ziggy Chen says:
"Its been fascinating and rewarding collaborating with Graham on 'Duets' – exploring ideas of duality – something which has long influenced both our creative practices."
Both Chen and Fink live and work in Shanghai and are constantly inspired by the beguiling duality and changing nature of the city – east and west, tradition and modernity, past and present.
Chen creates unisex designs that are sartorially engineered for full anatomical comfort and conform to the nuances of different individual bodies, whilst Fink, previously Creative Director of Ogilvy China, is a multimedia practitioner working in the fields of photography, film, painting, drawing and technology.
Graham Fink says:
"Duets is a collaborative project between myself and Ziggy that came about by our shared interest in duality – particularly the dualities ever-present in Shanghai, where Ziggy and myself have both lived – a place where east meets west and old gives way to new."
Rankin presents Graham Fink: Duets 20th July – 24th August 2018 Anroy Gallery 110-114 Grafton Rd, London NW5 4BA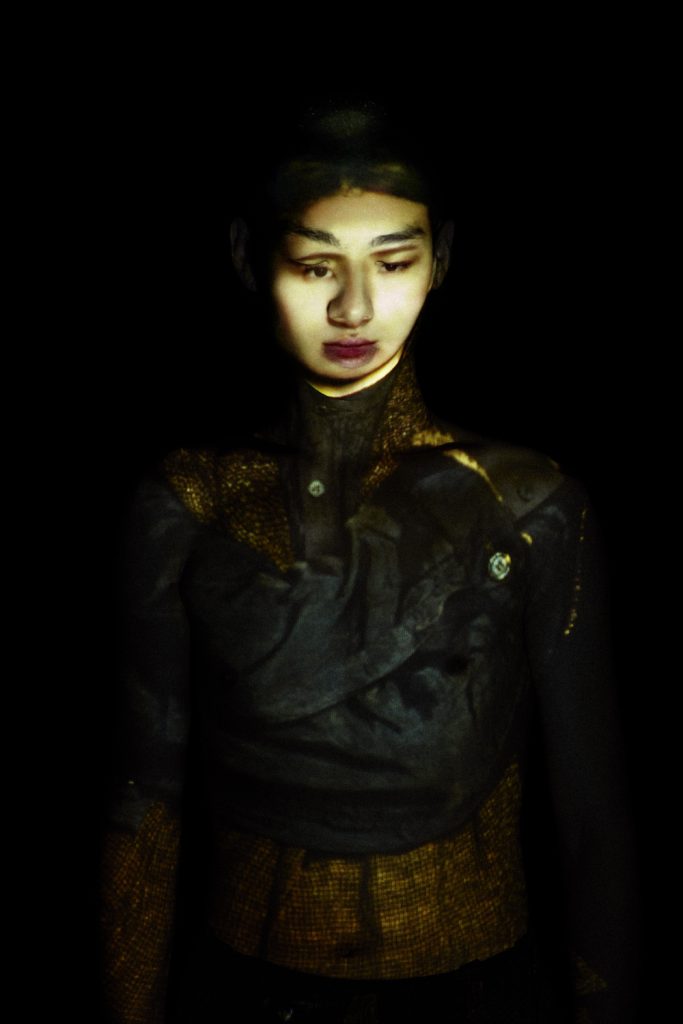 About The Artist
GRAHAM FINK is a multimedia artist. His photography has been used in many advertising campaigns including Sony PlayStation's Blood and Mental Wealth poster campaigns. He has also directed a short film (Z) for the millennium, commissioned by David Puttnam, which was shortlisted at BAFTA.
In 2001, he created thefinktank, a conceptual production company and ideas forum. In 2005, he was awarded an Honorary Doctorate from Bucks New University. In 2014, he had his first one-man exhibition at London's Riflemaker gallery called NOMADS. In 2015, he
had his second exhibition in London entitled Drawing with my eyes. For this he drew directly onto a screen using only his eyes via a Tobii eye tracker and software he developed with Tobii. Fink exhibited a photographic survey entitled Ballads of Shanghai at Riflemaker in early 2016. Fink is also the Chief Creative Officer at the advertising agency Ogilvy & Mather China. Before taking up that appointment in April 2011, he was Executive Creative Director at M&C Saatchi in London. In 1995, he began directing television commercials and music videos at the Paul Weiland film company. Previously, he was Deputy Creative Director at the Gold Greenless Trott, Group Head at Saatchi & Saatchi and WCRS. Before that he was an Art Director at CDP.
Fink became the youngest ever President of D&AD (Design and Art Directors Association) in 1996. He was subsequently voted into D&AD's The Art Direction Book, representing the top 28 Art Directors of all time. He is one of the world's most awarded creatives, having won awards at Cannes, D&AD, One Show, BAFTA, Clio's, LIAA, BTAA, Campaign's UK Big Awards, Creative Circle, Mobius, Eurobest, EPICA, New York Festival, China 4A's, Longxi and SPIKES. In 2011, he won the UK Creative Circle President's Award. And in
2012, he went on to win Ogilvy Asia's first ever Cannes Grand Prix.
ZIGGY CHEN seeks to articulate the encounter between tradition and contemporary times – expressed through the medium of clothing. The evolution of the project from its inception has manifested a strong focus on the research and detailing of simple volumes, as well as the exploration of different uses of materials. This revisits the rule of industrialization without compromise, to redefine the landscape of what is
commonly accepted as old or new. Seeking to advance the experimentation of unique materials, textiles are developed and sourced from selected mills around the world to Shanghai where the creation of its distinctive yet cohesive garments occurs. Fabrics
such as wool, hemp, and linen are augmented with silk and fine cotton to craft organic pieces that are embedded with an intangible energy. Ziggy Chen develops a particular juxtaposition in its clothing via blending the aspects of rawness and durability with elements of softness and elegance. It is through this intention that the garments possess an immediate yet subtle intrinsic value to the wearer.
Categories
Tags