Art critic Tabish Khan brings you 'The Top 7 Art Exhibitions to see in London' this week 15/07/18. Each one comes with a concise review to help you decide whether it's for you. Hurry, as all close soon and most of last week's top 7 are still open: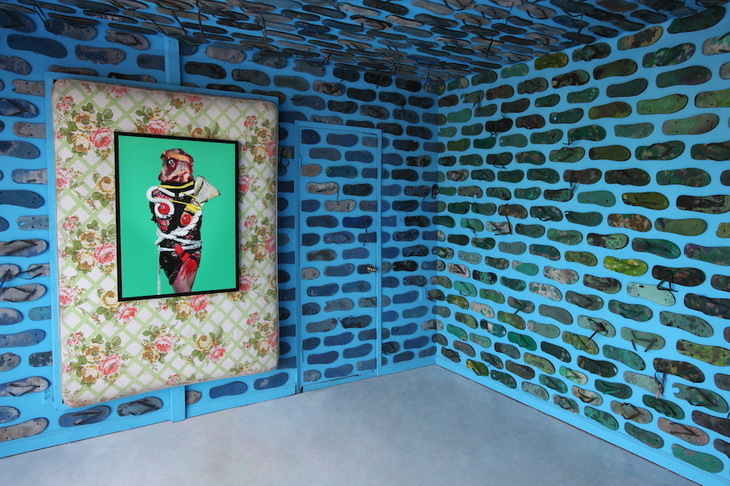 James Ostrer: Johnny Just Came @ Gazelli Art House
Flip flops cover the walls filled with surreal portraits as James Ostrer examines greed, self-loathing and his role in the world. While in the back the artist in a pig suit walks around his home watching porn and throwing up pizza. It's a deeply personal voyage into Ostrer's world, it's brimming with ideas and Ostrer's evolution as an artist continues to impress. Until 28 July.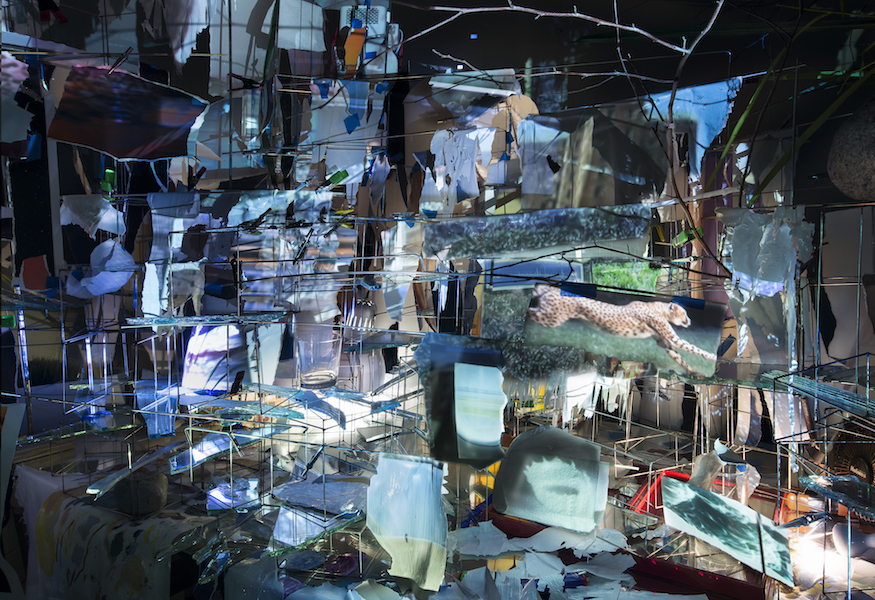 Sarah Sze: Afterimage @ Victoria Miro
Step into the chaotic world of Sarah Sze that is so multi-layered I could have spent hours in there trying to pick it apart. Downstairs is an explosive mind map of images. Upstairs it gets darker as we walk around her asemblage of lights, video and found objects. This intricate workstation is visually intriguing and it's best to spend some time with it let your eyes adjust to spot all the individual elements. Until 28 July.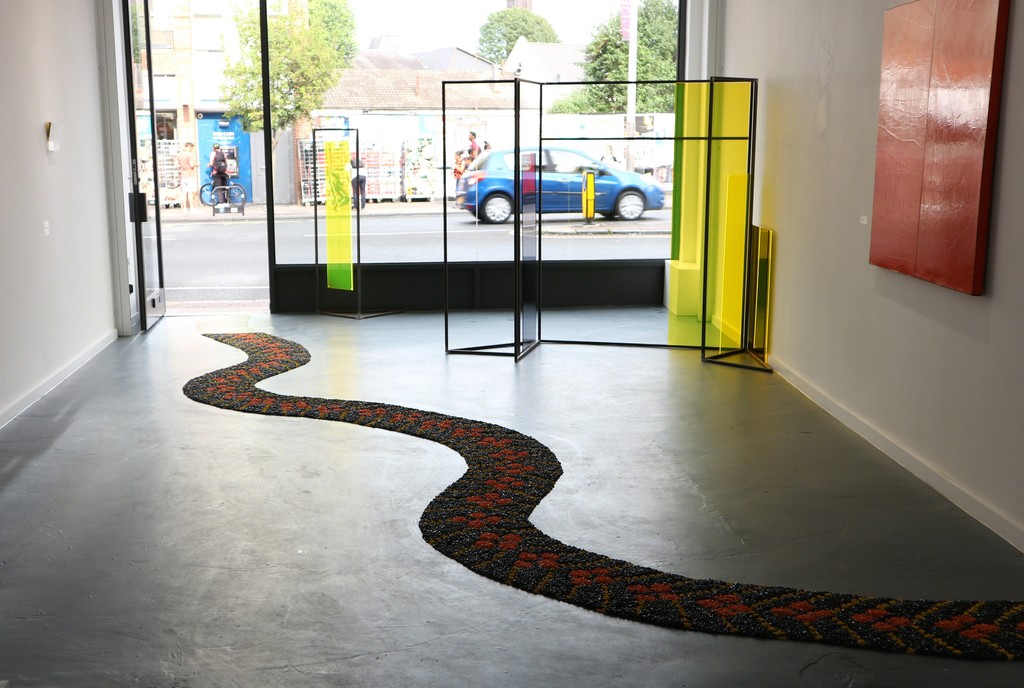 Whispering Colour @ bo.lee gallery
A show that looks at works that evolve over time. Rosalind Davis' translucent panels will change the interior of the gallery depending on the time of day and Dolly Kershaw invites visitors to walk across her gravel path, crunching and disturbing it as they go. It's a thoughtful and playful exhibition. Until 19 July.  
Flowers @ Ordovas
Many artists have used flowers in their works over the course of art history, whether it symbolises love, fertility or sexuality. Ordovas gives us some post-war heavy hitters and their take on this well trodden subject. Andy Warhol's colourful prints, sit alongside a Lucien Freud painting and an Alexander Calder mobile hanging from the ceiling. It's blooming impressive. Until 28 July.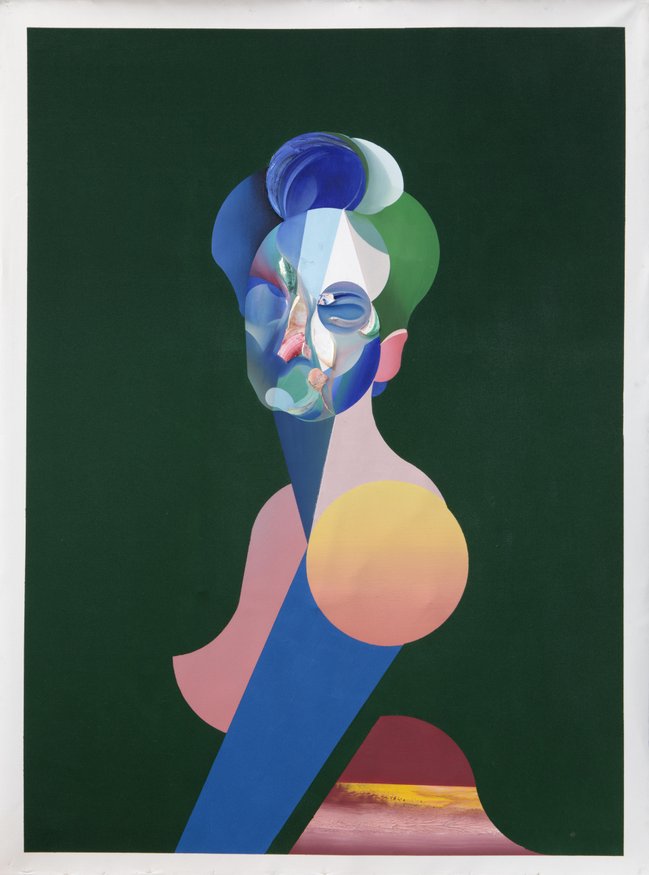 Ryan Hewett: The Garden @ Unit London
There's no stopping Unit London as it expands to a new impressive Mayfair gallery space. The opener is from versatile portrait painter Ryan Hewett who mixes styles by placing thick textural sections on to his bold flat colours. It's always interesting to see where Hewett will go next as his style continues to evolve. Until 22 July.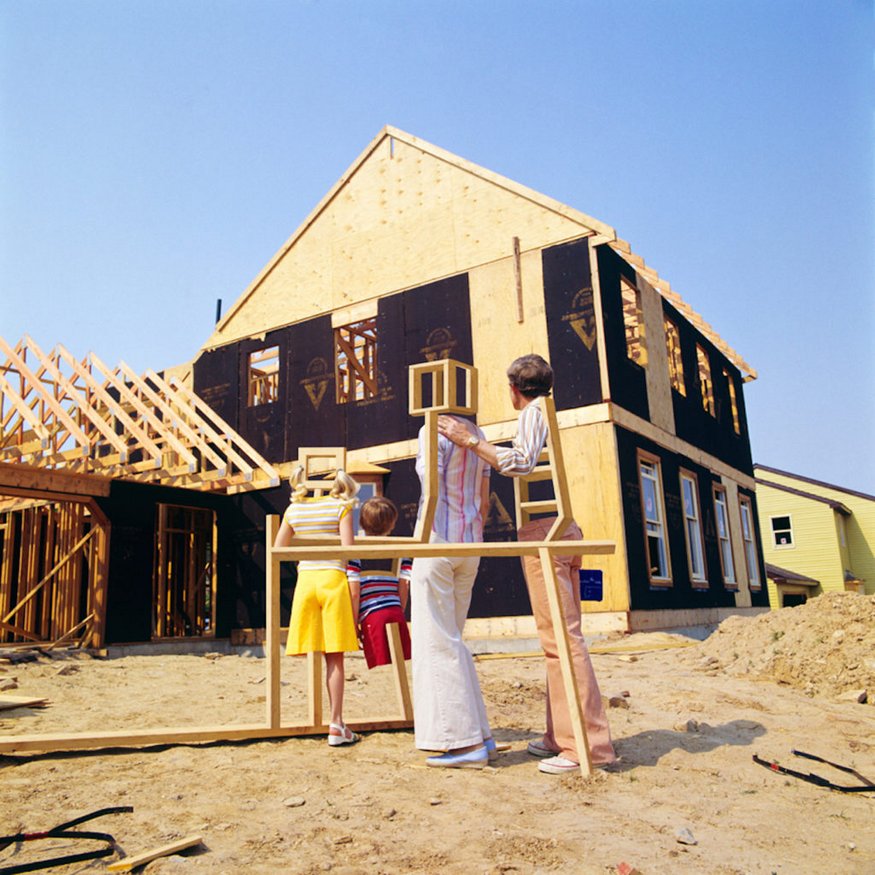 Family Values: Polish Photography Now @ Calvert 22
An exhibition on Polish photography is keeping it in the family by stepping into domestic settings. Whether they be in poor or middle class settings each work comes with a narrative, as we make assumptions on the people we're seeing based on their clothes, belongings and the surroundings they've been pictured in. These are subtle works that bring out the humanity in their sitters. Until 22 July. 
Insight Astronomy Photographer of the Year Exhibition @ Royal Observatory
Nothing makes me feel so small and insignificant as this annual exhibition. Standing in front of images of nebulae, galaxies and planets makes me realise how insignificant my concerns are. It's humbling to see what's out there. Until 22 July.
All images courtesy gallery and copyright artist. Sarah Sze photo: Mike Barnett, Calvert 22 image: © Weronika Ge?sicka. Courtesy the artist and Jednostka Gallery.
Categories
Tags