Art critic Tabish Khan brings you 'The Top 7 Art Exhibitions to see in London' this week. Each one comes with a concise review to help you decide whether it's for you. Hurry, as all close soon: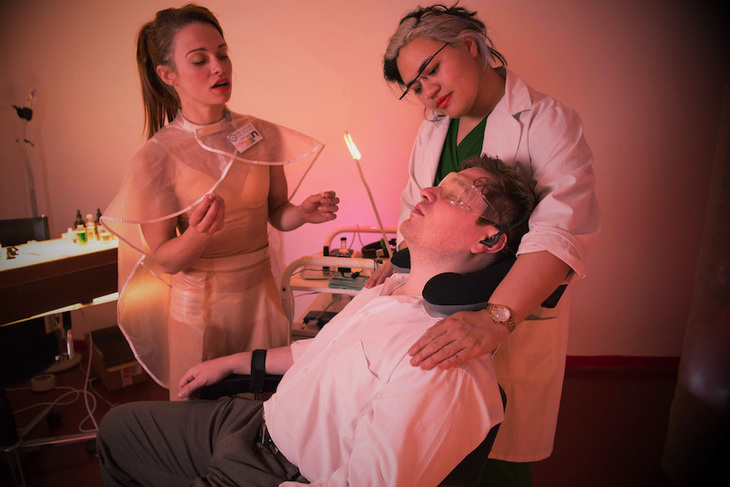 The Feel Good Institute  @ 183-185 Union St
Art makes us feel many things – horror, beauty, despair. But when was the last time you came across art designed to make us feel good? Step forth the Feel Good Institure — a part of the Merge Bankside festival. Step inside a rave, a blissed out room bathed in colour and a meditative rainbow within a sprinkler system. A welcome breath of fresh air. Until 1 July.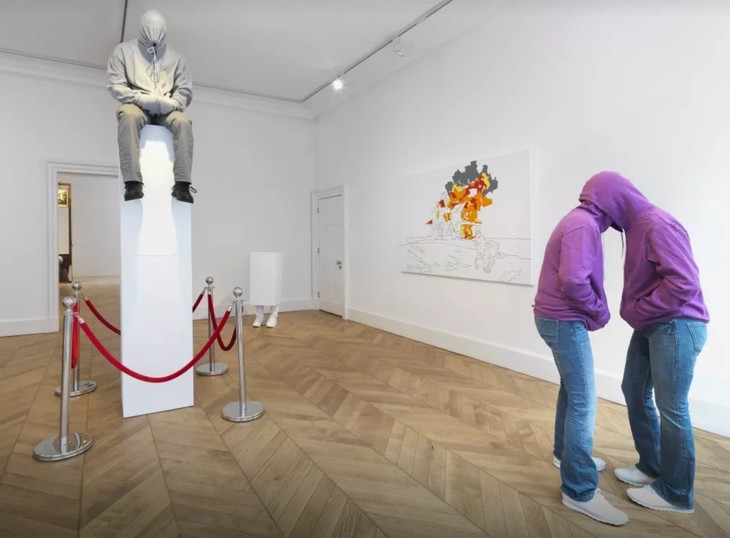 Mark Jenkins: BRD SHT @ Lazinc
You won't find many people wearing hoodies in Mayfair … well, except maybe for me. Here lifelike hoodie wearing mannequins abound — atop pillars, merging heads into one and being guillotined by art. It's a playful take on the elitist art world merged with a nice does of creepy surrealism. Until 30 June.
Artists for Artangel @ Cork street galleries
Organisers of spectacular exhibitions have organised an auction to keep them going and it's filled with fantastic artworks. Whether it be a Ryan Gander where a solid veil hangs from a mirror or a Juan Munoz sculpture breathing on to glass and creating condensation. I may not have the cash for a successful bid but it's great to see all these works under one roof. Until 27 June.

Hattie Stewart @ Now gallery
A giant surreal landscape with a street art vibe sprawls before me. Time to kick off my shoes and step aboard, while a giant mirror above allows me to see where I've ended up in the 'landscape'. It's a collaboration with artist and illustrator Hattie Stewart and yet another playful and experimental exhibition from this gallery's impressive programme. Until 25 June.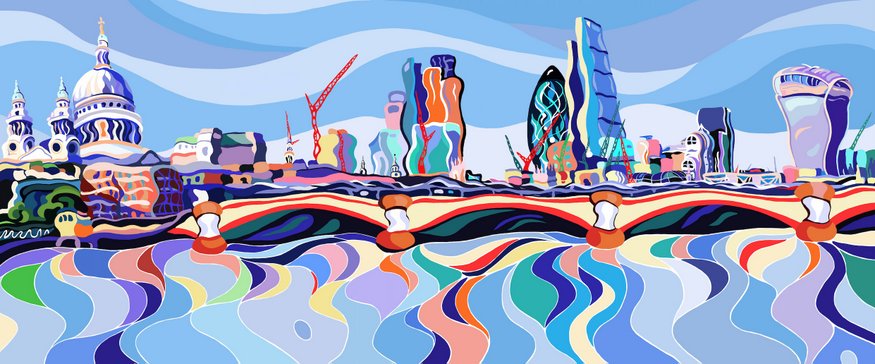 Sarah Fosse @ M1 Fine Art
Make sure to be standing firmly as the wavy views of London by Sarah Fosse sometimes have a strange effect of the eyes. Her vibrant colour palette ensures her cityscapes are distinct and instantly recognisable. Until 1 July. 
Robin Broadbent: Reduction, Reduction @ Wren London
A new gallery is always great to hear about and here we have the debut exhibition of this new photography gallery in East London. First up is Robin Broadbent who creates minimalist images based on simple shapes such as combs or the exterior lights of buildings. It's a simple meditative exhibition that transitions from the light and airy works upstairs to the brighter ones in the darkness downstairs. Until 30 June.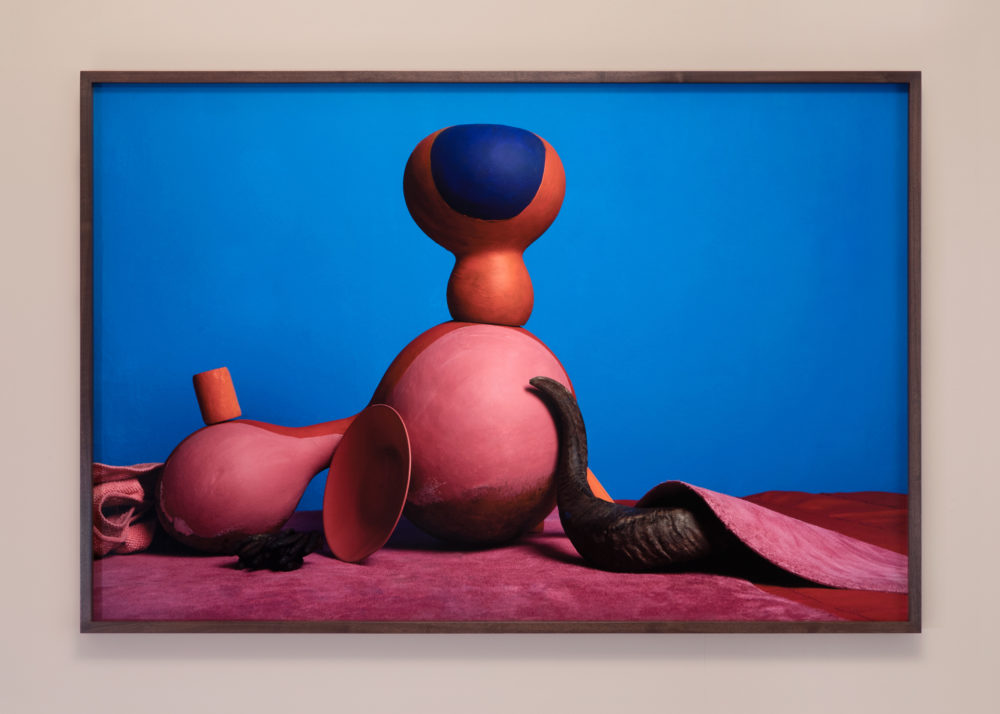 Lorenzo Vitturi: Money must be made @ Flowers East
The everyday objects and vendors from a market in Lagos are taken out of the bustle and frozen in all their colour. Taken away from the bustle each work is striking but once they are back in the market they would be lost in the throng of colour and activity. It's a great encouragement to stop and focus when the world is rushing by — a perfect message for Londoners. Until 30 June.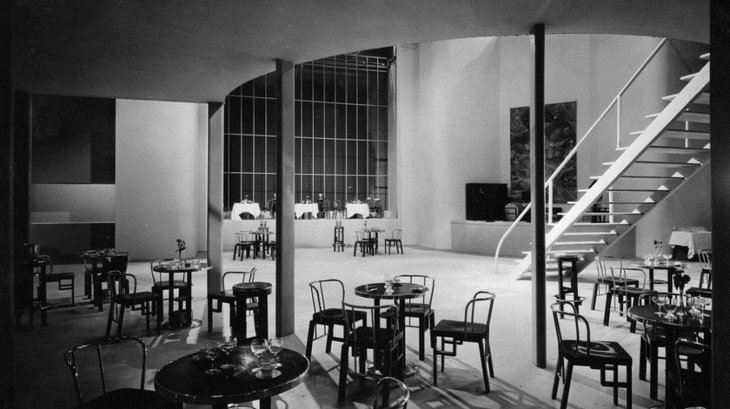 Rationalism on Set: Glamour and Modernity in 1930s Italian Cinema @ Estorick Collection
If you want glamour then it's best to count on the Italians to deliver. Modernist interiors and architecture from film sets ooze style even when the people aren't present. Until 24 June. 
All images copyright the artist and courtesy gallery. Artangel image copyright Ryan Gander.
Categories
Tags