Art critic Tabish Khan brings you 'The Top 7 Art Exhibitions to see in London' this week. Each one comes with a concise review to help you decide whether it's for you.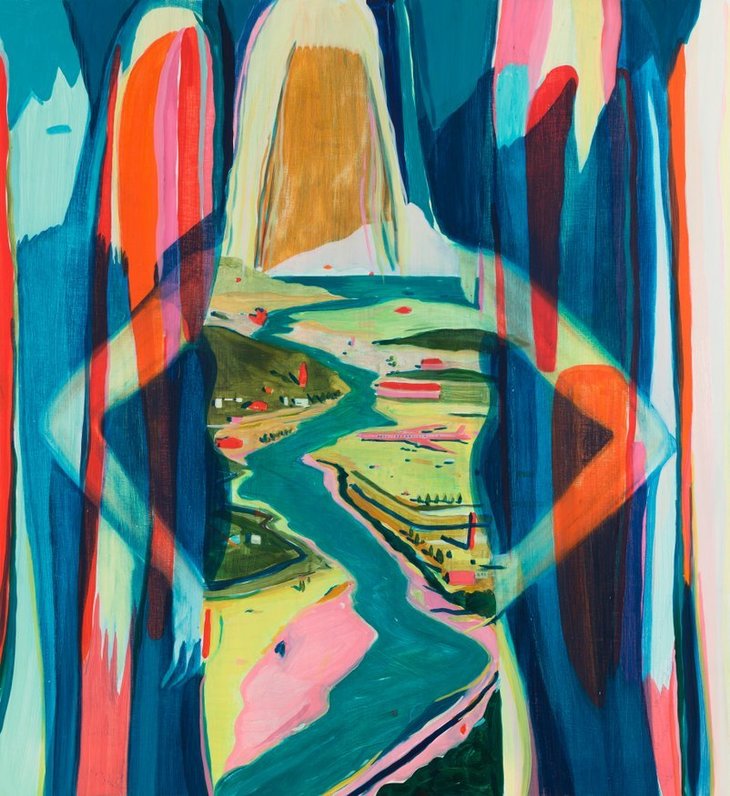 Jules de Balincourt: They cast long shadows @ Victoria Miro, Mayfair
Small figures appear from a wood, while spectral giants appear to hover behind them. A woman appears to be transparent as we can see a river and plane through her body. These surreal works breathe new life into the often staid genre of portrait painting. Couple this with stunning colours and we're on to a winner. It's often said in art circles that painting is dead — here's proof that it isn't. Until 24 March.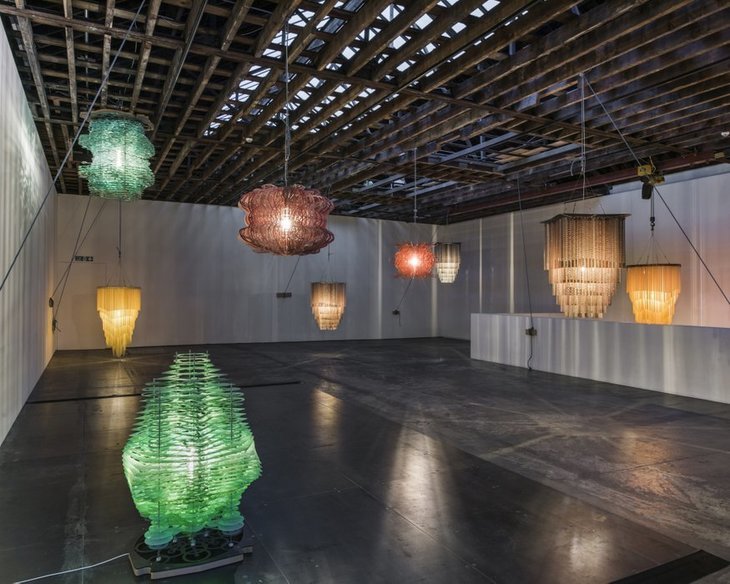 Jorge Pardo @ Victoria Miro, Wharf Rd
It's a double for Victoria Miro this week with these stunning lamps that bridge the nexus of art, design and architecture. Each one is beautifully crafted from natural and industrial materials to keep the light concealed within. Stand over them, under them and walk around to create a different view each time. Until 24 March.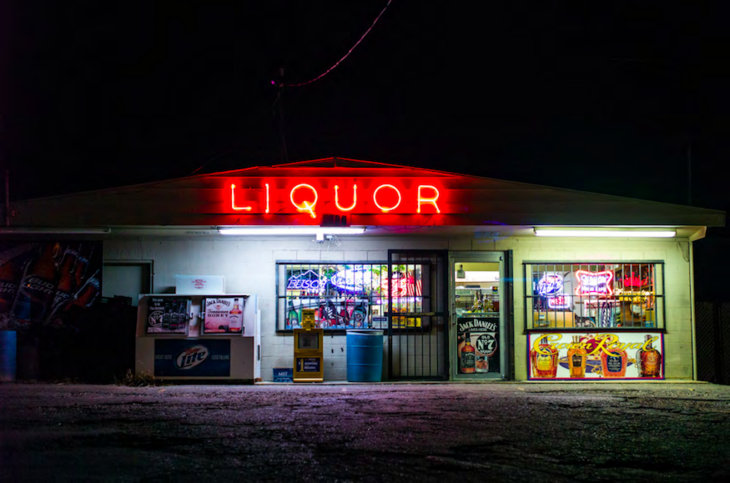 Chris King: No opportunity for regret @ Curious Duke
Take a journey with photographer Chris King from snowy fields to a telephone box within a bush. Particularly atmospheric are his nocturnal shots of liquor stores with their neon signs surrounded by inky blackness, as if floating within their own dimension. Until 31 March.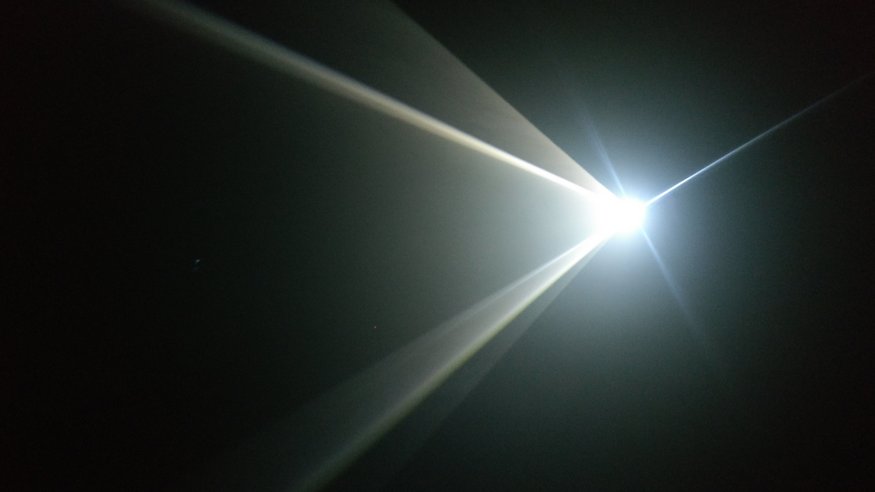 Anthony McCall @ Spruth Magers
Stand enraptured within his beams of light that look solid, yet you can pass right through them. His work is absolutely captivating, and while it's just the one work here it's worth going to visit and be mesmerised. It's an experience no photograph can ever replicate. Until 31 March.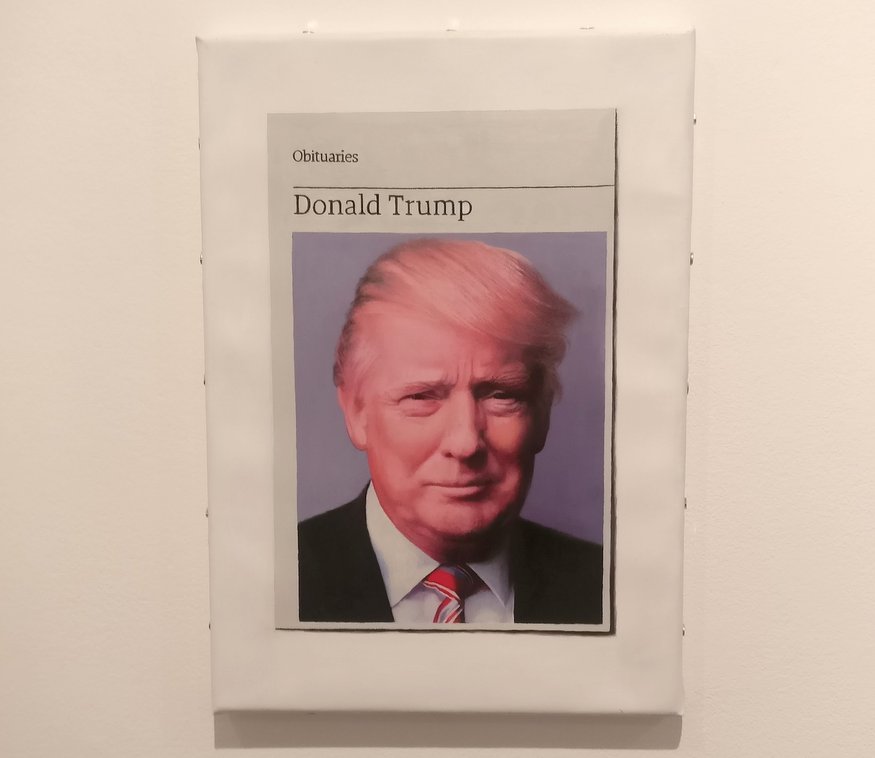 Context @ Charlie Smith
This group show of the gallery's artists is playful fun, from Wendy Mayer's creepy doll and Hugh Mendes' wishful obituary for Trump. Add in the delicate drawings of Reece Jones and gallery regulars like Emma Bennett and John Stark and we have an excellent selection. Until 31 March.
Uncovered – illustrating the sixties and seventies @ Lever gallery
A new find is this Clerkenwell gallery specialising in illustration. There are beautiful detailed works on display and it's also a fascinating time capsule showing how sexist book covers used to be, with all women barely clothed and objectified. Until 24 March.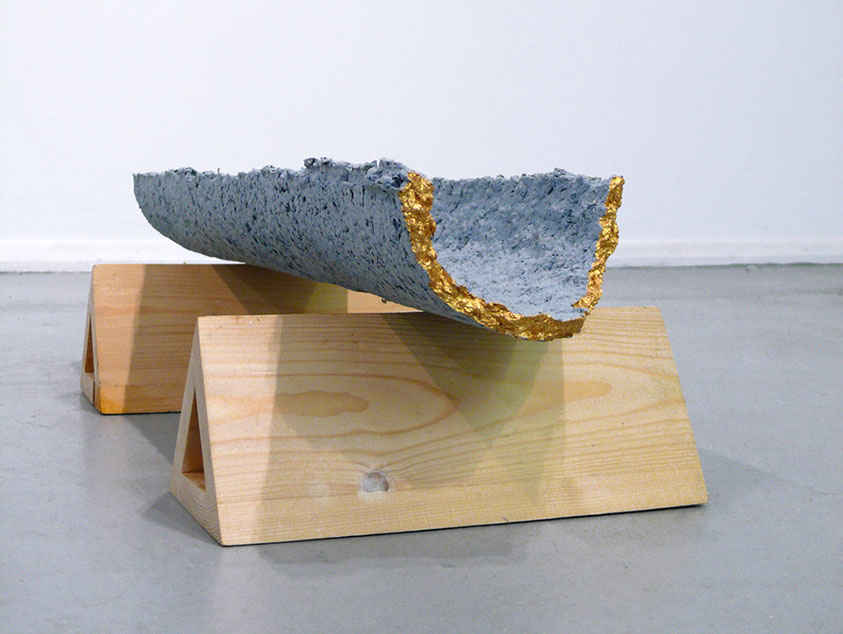 Collapse: David MacDiarmid & Kate Palmer @ Arthouse1
Better than a collaboration is two artists who literally support one another in this show where the abstract works of Kate Palmer are placed upon on constructions by David MacDiarmid. MacDiarmid's larger sculptures have a lovely rough texture to them that contrasts with Palmer's abstract works to get lost in. Until 24 March. 
Categories
Tags