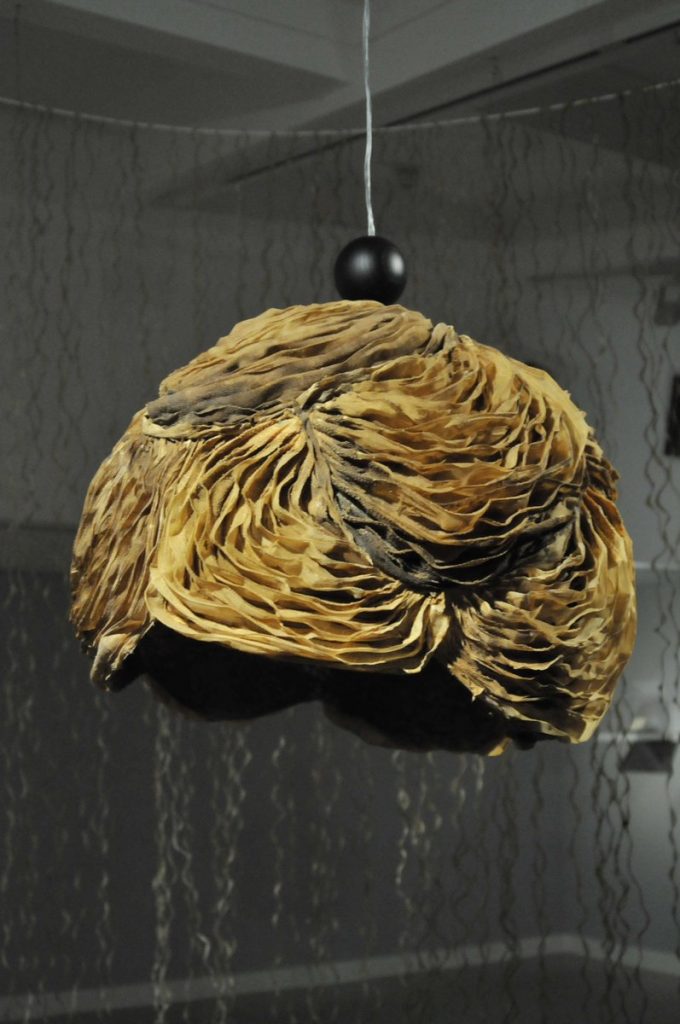 Elpida Hadzi-Vasileva: 'Rendition of Self', 2016 – cow stomach, turned wood
If you want striking art interestingly set yet conveniently placed, I can currently recommend the Grant Museum of Zoology near Euston. In among its time capsule cabinets of the bizarre – a chimpanzee's hand, flying squid and dinosaurs, a giant turtle shell, all sorts of skeletons – Elpida Hadzi-Vasileva's artworks are sufficiently at home that you need the map which pinpoints their location ('Internal Beauty', to 28 March). The Anglo-Macedonian artist's materials reinforce the commonality: lights made from sheeps' testicles, a 'bible' of caul fat (which encases pigs' intestines), a cow's stomach forming a self-portrait.  Rather as Arte Povera triggered a re-evaluation of poor materials, she shows that internal organs which we tend to avoid have a potential for beauty as well as obvious utility. One stylish swipe of pigment turns out to be printed from a cow's anus, taking process-based abstraction in a direction not seen since Morten Viskum painted with a severed dead man's hand. Add less gruesome instances – such as a flower made from quails' beaks, a formation of rabbit jaws and 'Gill's Slits', which combines the wing-like skeletons of several skates – and you have an unusual show in an unusual location.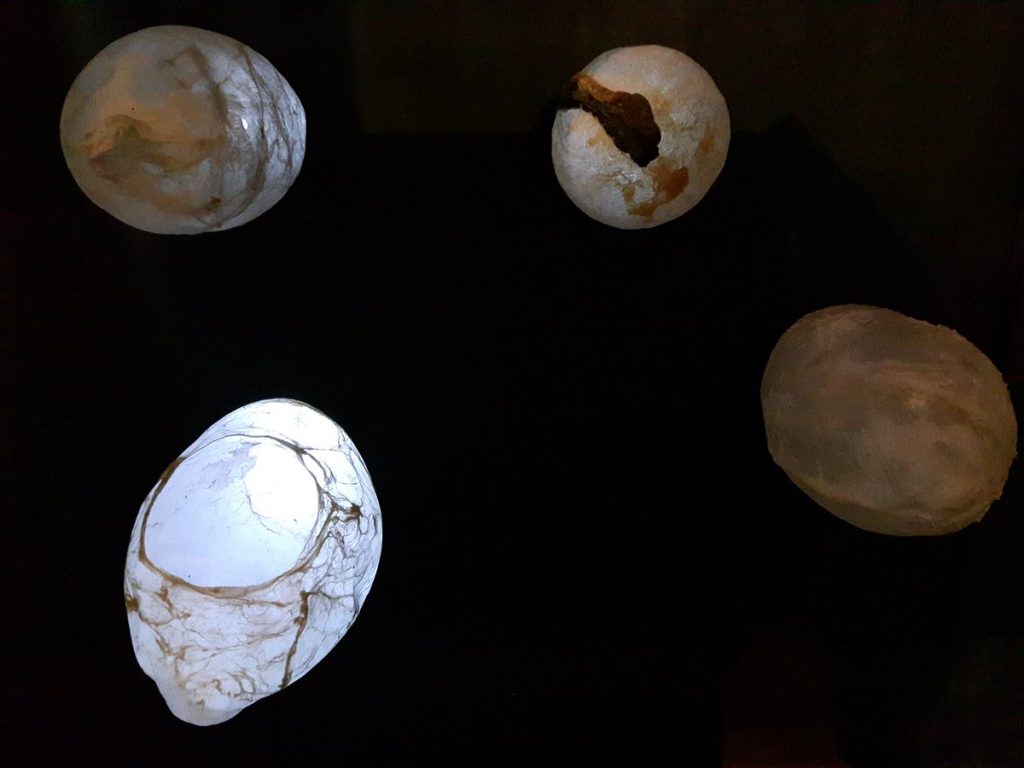 Elpida Hadzi-Vasileva: 'Witness of Virility', 2011  (detail) – lights in sheep's testicles
Most days art Critic Paul Carey-Kent spends hours on the train, traveling between his home in Southampton and his day job in London. Could he, we asked, jot down whatever came into his head?
About Paul Carey-Kent