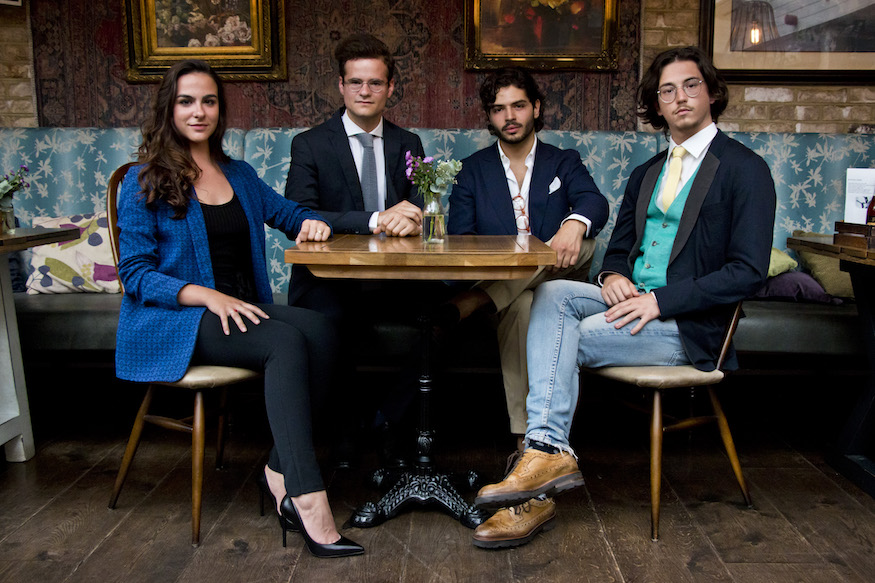 Feral Horses is presenting a new way to invest in art so we speak to their CEO Francesco Ballanca (right) to talk about what it is and how it works:
In simple terms what is Feral Horses and what does it do?
Feral Horses is a stock exchange for art. An online platform divided into two main areas: a primary market that allows the users to buy shares of contemporary artworks from the artists or the galleries at a fixed price, and a secondary market where users can trade those shares.
We look after the physical artworks and rent them on behalf of our users to both generate dividends for the co-owners of the artworks and increase a piece of art's visibility.
We, at Feral Horses, believe that art should be accessible and that it can be a tremendous alternative investment.
We have designed our marketplace in a way that:
Allows anyone who can afford an art magazine to become an art investor
Gives art investors with tight budgets the possibility to diversify their investment portfolio
Makes sure artworks can travel endlessly instead of being stored in dark storages
What types of people do you think will be interested in investing, both in terms of demographic and level of art knowledge?
At the moment, we have around 800 users on our platform. Most of them are part of the millennial generation. On one hand, we have pure art lovers who cannot afford to start the collection of their dreams. They feel empowered to get to endorse an artwork, support an artist and build a micro-investment portfolio all at once with as little as a fiver.
On the other hand, we have millennials who are not necessarily very knowledgeable about art but are curious. They are also looking for alternative investment assets that reflect their values so art is a good fit for them.
What's the advantage of investing here than in buying their own works?
To start with, collecting art is one thing and investing in art is a horse of a different colour. Art collecting can be one of the most fulfilling hobbies but it is very time-consuming and incredibly elitist and we believe that it is a shame to reduce the interaction between human and art to the purchase of artworks because it excludes the majority of art lovers.
At Feral Horses, we have identified an opportunity to make art investment more inclusive, accessible and transparent. Additionally, investing in art implies investing in artists, which is why art investment has social and cultural positive impacts. The good news is you don't have to have great financial means to do so.
Do you not think people who invest in art want to hold a tangible asset and how will this barrier be overcome?
As mentioned earlier, our customers are mainly millennials and they are well known for preferring experiences over purchases of goods. This gives us a bit of time to figure out smart ways to offer a tangible assets. We are considering digital options such as digital frames and 3D printing for example. Also, in the long term, we would like to open a charitable foundation where the artworks that are not rented can be freely accessible to the public.
What are the plans for growth, i.e. what do you think the level of investment in the market will be say in 1 year, 3 years, 5 years?
We're very data-driven at Feral Horses and these sort of predictions are very tricky to make, especially in such an opaque industry as the art market. Credible numbers for the level of investment in the market could be something like £1.5m after one year and £20m after 3 years.
About Tabish Khan