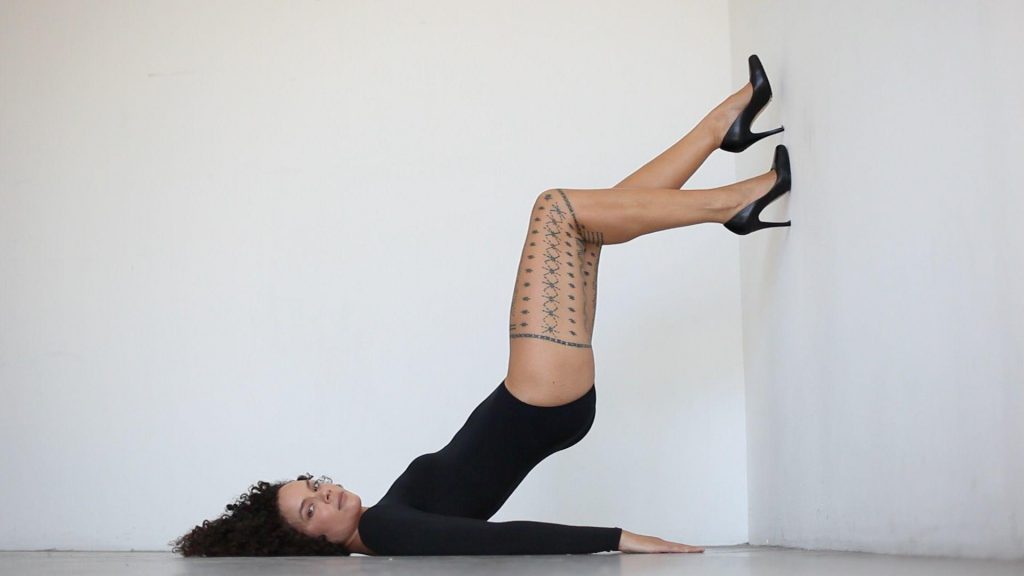 Angela Tiatia: video still from 'Walking the Wall', 2014
Londoners have two types of art fair available this week. The third edition of the Condo initiative (13 Jan – 10 Feb) sees 19 London galleries host 27 from elsewhere for pop-up exhibitions. The result sits somewhere between an art fair and the coordinated openings of Berlin's 50-strong Gallery Weekend. There's an evident energy, and plenty of strong individual artist presences. I reckon, though, that only three of the venues deliver to what might be seen as the ideal of the event: a coherent, integrated show bringing home and away artists together to make more than the sum of their parts: those at König, Project Native Informant and Rodeo (pairing Robert Overby and Ian Law in probably the outstanding show). The London Art Fair isn't the tightly managed gathering of comparable participants that you find at Frieze, and the leading contemporary galleries don't take part. Rather, LAF (Islington, 17-21 Jan) is of wildly variable quality. So you have to walk past a fair proportion of dross, but that's part of the experience and there's always excellence to offset it. Here, for example, are five things I liked this year: Frances Richardson at Chiara Williams (a whole stand installation playing games with carpets and giant wooden post-it notes); the Australian gallery Alaska's three videos, including Maori performance artist and former model Angela Tiatia assertively demonstrating the tattoos which also featured on her grandmother); Adam Hennessy's lively paintings and cringe-makingly funny 'zine about getting crabs at New Art Projects; five artists' choices of five works each from the national art collection; and the combination of Spanish artist Irene Grau and historical works from the 1970s by Yoshishige Furukawa at American gallery Maus Contemporary.
Yoshishige Furukawa: 'D-21', 1975 – industrial rubber, thread, canvas
Most days art Critic Paul Carey-Kent spends hours on the train, traveling between his home in Southampton and his day job in London. Could he, we asked, jot down whatever came into his head?
Categories
Tags