Nilbar Güres, represented by Galerie Tanja Wagner, has won the De'Longhi Art Projects Artist Award 2018.
Güre?' work is being exhibited as part of Dialogues, an exhibition which invites pairs of international
galleries to collaborate around a shared theme. In a first for London Art Fair (running from 17 – 21
January) this year's edition of Dialogues features exclusively female or female-identifying artists
whose work addresses the diverse experiences and identities of women. In doing so the curator
Misal Adnan Y?ld?z aims to address the lack of representation of women, especially non-European
women, within the art world.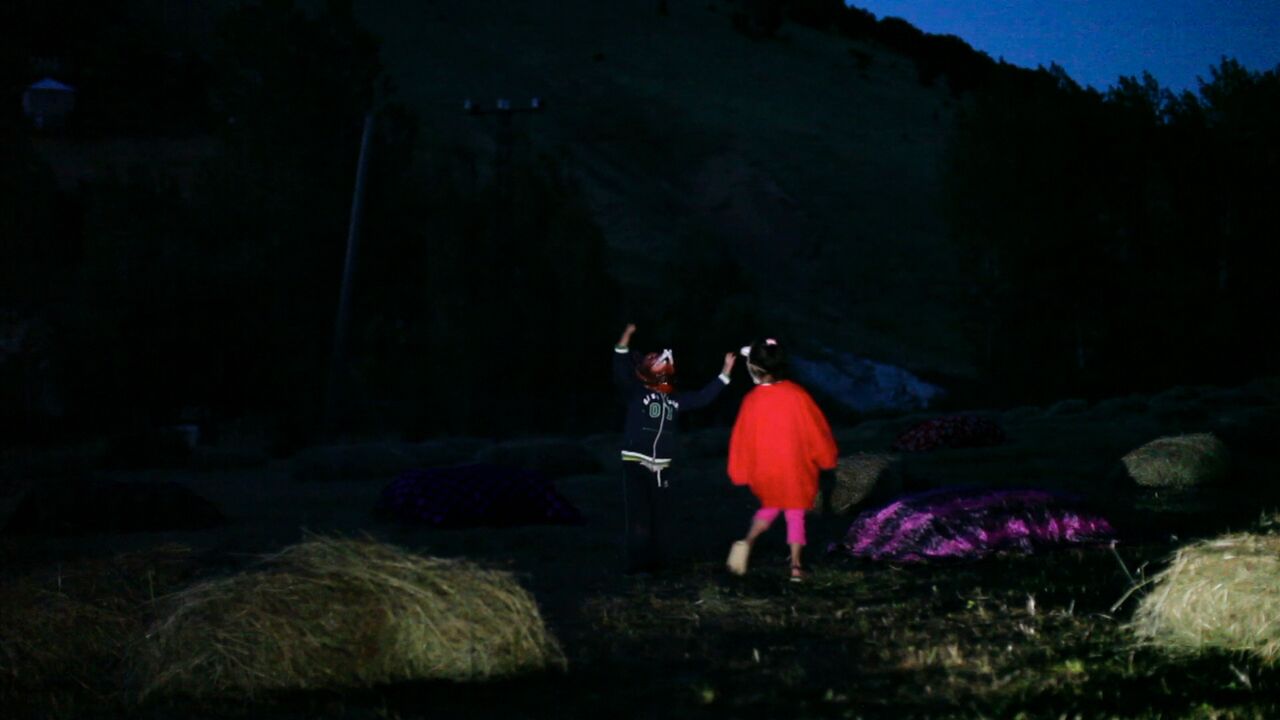 Nilbar Güre?, Wolf and Lamb, 2011, HD video. Courtesy Tanja Wagner
The 2018 judging panel consisted of Ziba Ardalan (Founder/Director of Parasol unit foundation for
contemporary art); Cherie Federico (Director, Aesthetica); Hettie Judah (Writer and Art Critic); Javier
Pes (UK Editor; artnet News) and Fato? Üstek (Independent Curator and Writer).
Nilbar Güre?, who identifies as a feminist queer artist, chooses a performative approach for her
works, using photography, collage, drawing and video to place everyday realities into theatrical
settings in order to explore cultural identity and codes. Güre?' works are characterised by a playful
and humoristic approach that is nonetheless both political and critical, addressing the effects of
sexism, violence and gender inequality. Her work draws upon first-hand research and cultural
observation, with Güre? often living with her subjects in order to experience their environments.
Güre? was born in 1977 in Istanbul, Turkey, and studied at the Department of Fine Arts at the
Marmara University in Istanbul, and at the Academy of Fine Arts in Vienna. It is evident in much of
her work that her cultural heritage is of great importance to her, although it also acts in conflict with
other facets of her identity, with Anatolian narratives, symbols and fabrics inspiring her works. Head
Standing Totem for example, created in Brazil for the São Paolo Biennial, draws upon Güre?'
Anatolian background, using scarves and serving cups within the composition, as well as making
references to the indigenous cultures she encountered in Brazil. This trip also provided inspiration for
a recently created collage on display at London Art Fair entitled Jumping Bed. The work evokes the
ideas of wilderness and escapism, in a physical sense but also making reference to the wilderness of
queerness and the empowerment that comes from escaping societal conventions and limitations.
Güre?' practice also encompasses video works, for example Wolf and Lamb, featuring two children
playing in animal masks (the boy as a wolf, and the girl a lamb), inviting the viewer to challenge the
gendered conventions they may be subjected to as adults.
LONDON ART FAIR 2018 on until Sunday 21st January www.londonartfair.co.uk
Galerie Tanja Wagner, based in Berlin, works with a diverse group of emerging artists with strong
social and political positions whose work fosters discussions about society and
the humanity of the individual. The gallery facilitates the exchange of thoughts and beliefs, and also actively contributes to the expansion of a diverse and gender-balanced art market.
tanjawagner.com
Nilbar Güre? will have her first solo exhibition in Berlin at Galerie Tanja Wagner, opening 23 February
2018, followed by a solo exhibition at Lentos Museum, Graz in June this year. en.wikipedia.org/wiki/Nilbar
About Mark Westall