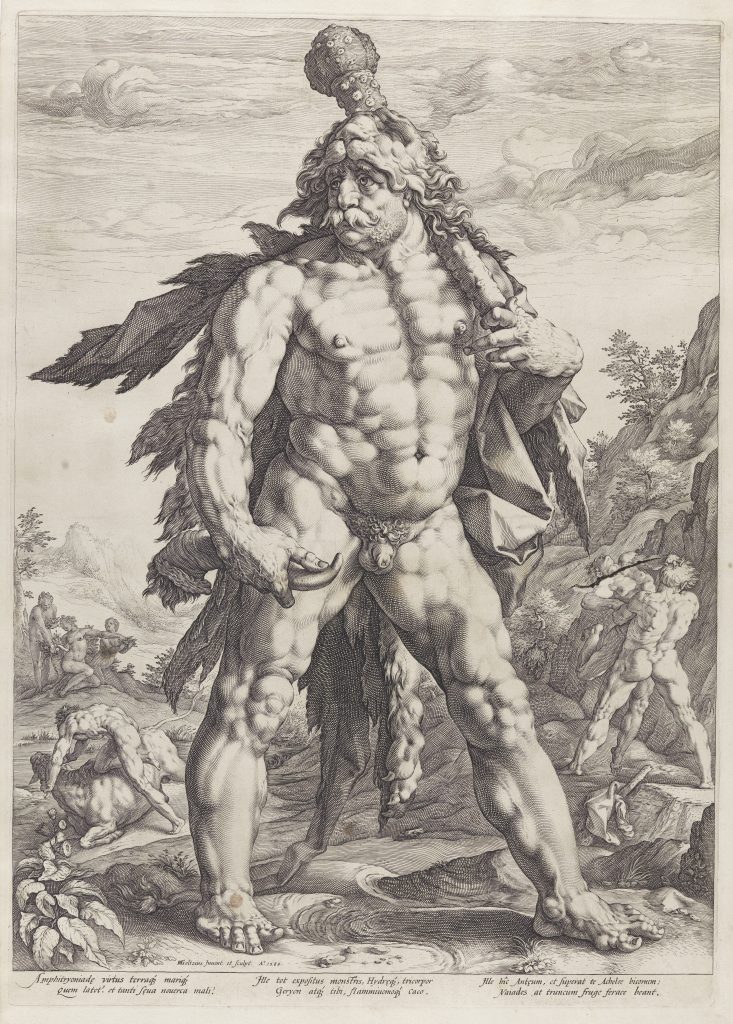 Hendrick Goltzius 'The Great Hercules', 1589 – Engraving, 56 x 40 cm
The National Gallery's Monochrome: Painting in Black and White includes as adjunct the remarkable 'Great Hercules' in which Hendrick Goltzuis pushes to the maximum his technique for conveying muscular volume: look closely, and you can see that each bevelled line swells and tapers as it winds around the forms, so that the detail mimics the whole at the same time as it contributes to the bulges of the hero's body.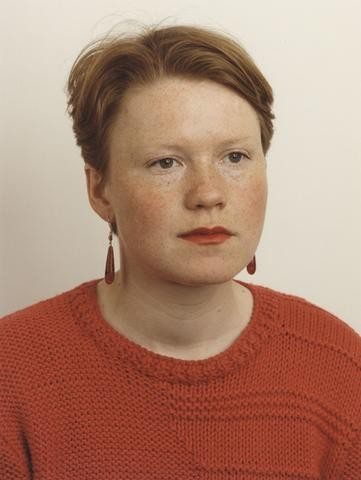 Thomas Ruff: 'Portrait (P.Fries)', 1984 – Chromogenic colour print, 216 x 165 cm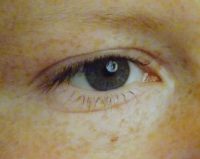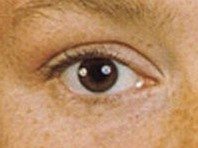 Right eye details from P.Fries (above) and the more usual styling of P. Lappat, 1987
I've seen many of Thomas Ruff's giant prints of frontal portraits with a neutrality which might suit passport photographs on a smaller scale. So far, they all have the exact same set-up such that one light can be seen reflected in the subject's left eye, and two in the right. Until now: the National Portrait Gallery is showing four such images, and one of them has just one light reflected in the right eye. It's of the young Pia Fries, a favourite painter of mine who, incidentally, is overdue a London exhibition.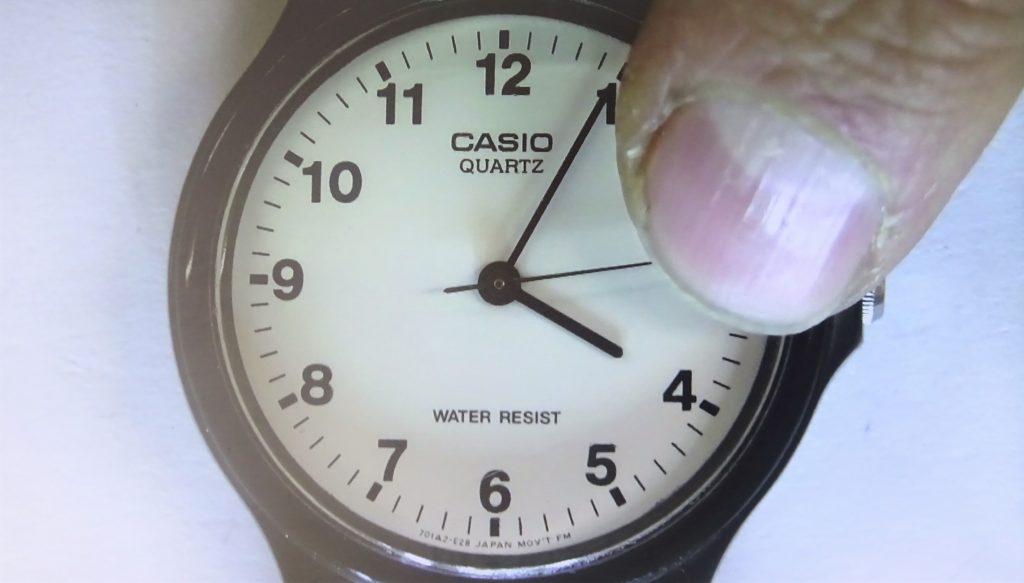 Marcus Coates: 'Hand of God', 2016 – 12 hour video
Second are a detail of time, and Kate MacGarry's celebration of 473, 298,000 million seconds in business – call it fifteen years – included a film which Marcus Coates made in response to the question 'What makes one want to work?'. The answer required him to follow the second hand on his watch with a finger, creating the illusion that he is controlling it. A nice joke, but he had to that for a complete clock cycle of twelve hours, moving into heavy endurance territory worthy of Marina Abramovic.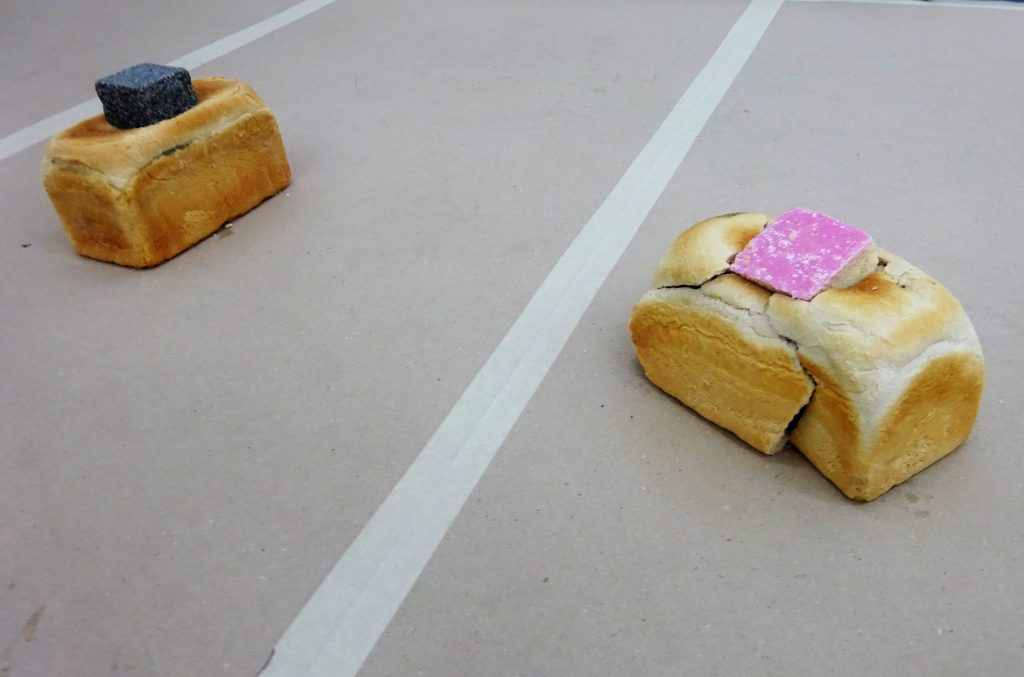 Mladen Stilinovic: 'For Marie Antoinette '68', 2008
Croation conceptualist Mladen Stilinovic (1947-2016) featured heavily in The Showroom's excellent import of the Kontact Art Collection from Zagreb: bread were scattered round the floor For Marie Antoinette '68 – invoking revolution and cake – each loaf contained an iced sponge. Or did it? The detail to notice before taking a renegade bite was that the grey cakes were actually blocks of granite…
Most days art Critic Paul Carey-Kent spends hours on the train, traveling between his home in Southampton and his day job in London. Could he, we asked, jot down whatever came into his head?
About Paul Carey-Kent