Art critic Tabish Khan brings you the top art exhibitions to visit this week. Each one comes with a concise review to help you decide whether it's for you.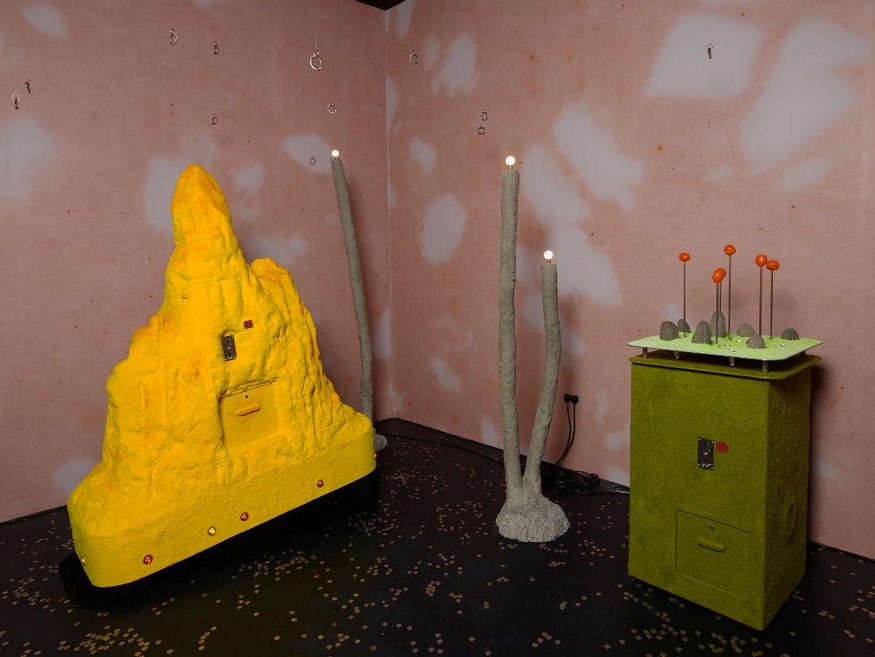 Jonathan Trayte: Schussboomer @ Castor Projects
20 pence coins litter the floor. Pick one up and stick it into an amorphous sculpture and it starts playing music and shaking around. It's like a creepy demented fairground attraction, and it's brilliant fun. Until 27 January. 
On violence and beauty: Reflections on war @ The British Museum
It's hard to find beauty in violence but this one room display at The British Museum shows how it has been done in history. Top billing is reserved for a more modern work by Farideh Lashai as her versions of Goya's disasters of war series only becomes populated with ghostly people when a roving light shines on it — add in the tinkling soundtrack and we have a hauntingly beautiful artwork. Until 21 January.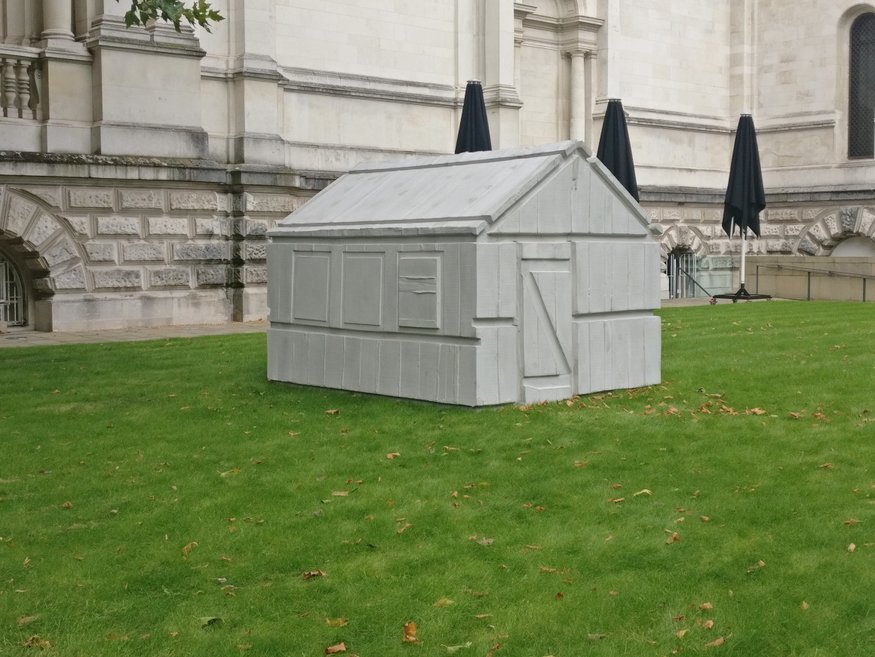 Rachel Whiteread @ Tate Britain
Casts as far as the eye can see. The Tate Britain has removed the walls from its gallery space to display a whole host of beautifully constructed casts by Whiteread who specialises in casting everything from the undersides of chairs to an entire room. Visually stunning. Until 21 January.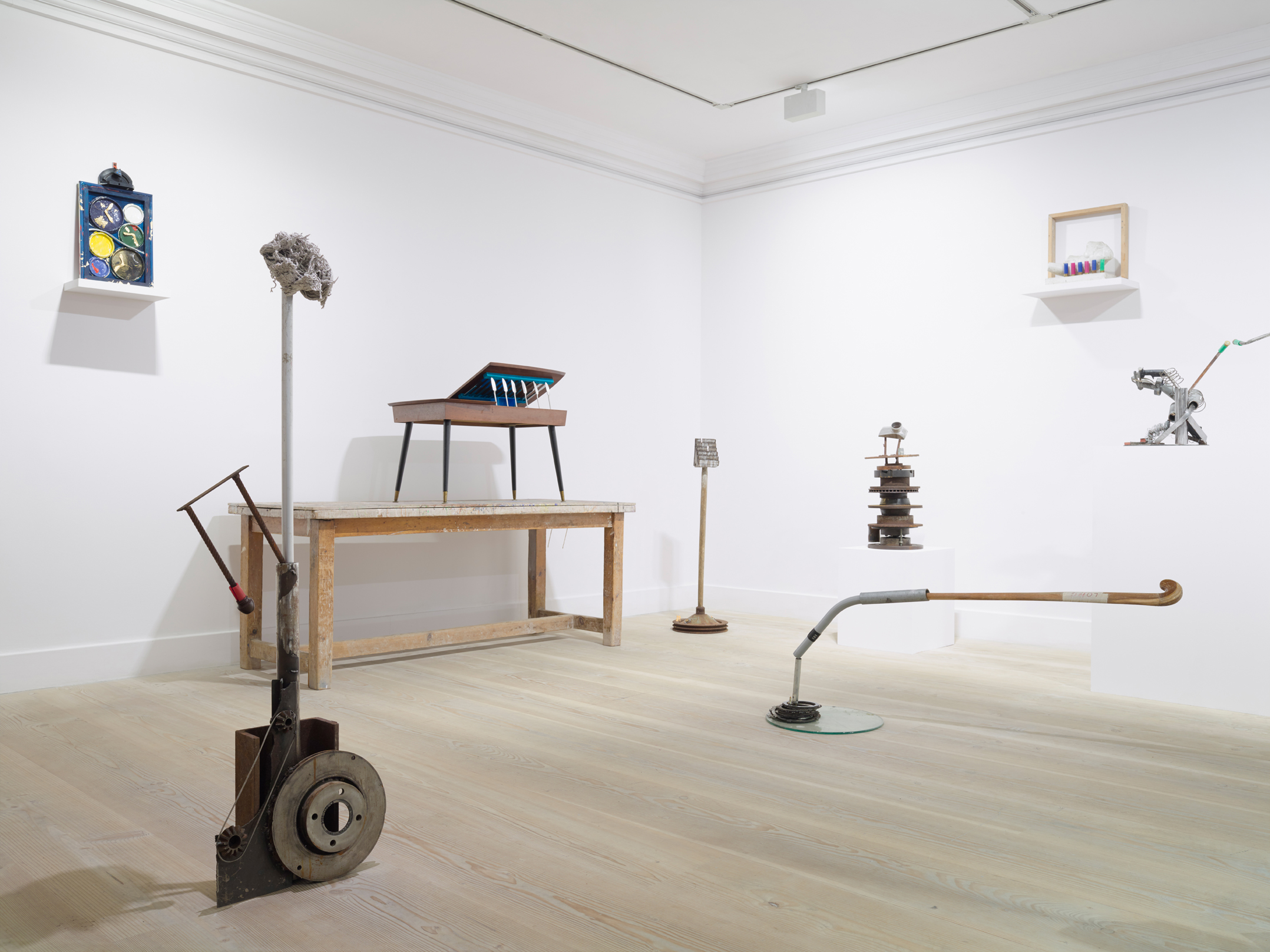 Jane Macadam Freud: Object – fix me in your turquoise gaze @ Gazelli Art House
Found objects are crafted into delicate teetering assemblages. A nod to Duchamp's readymades and poignant given objects found at Harrow school where people pay massive fees and we would expect everything to be pristine – showcasing the rubbish of the elite. Until 20 January.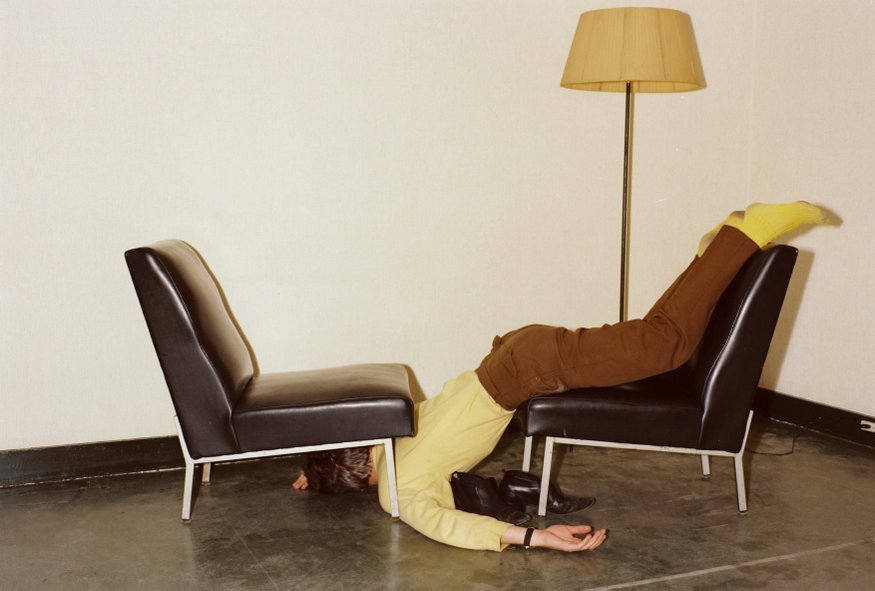 Thomas Ruff: Photographs 1979-2017 @ Whitechapel Gallery
What is the nature of photography, and what are its limits? Thomas Ruff explores this by posing awkwardly between two chairs and blowing up a JPEG of the attack on the twin towers to a large scale so it becomes pixellated. It's the experimental edge of photography and creates thoughtful images. Until 21 January.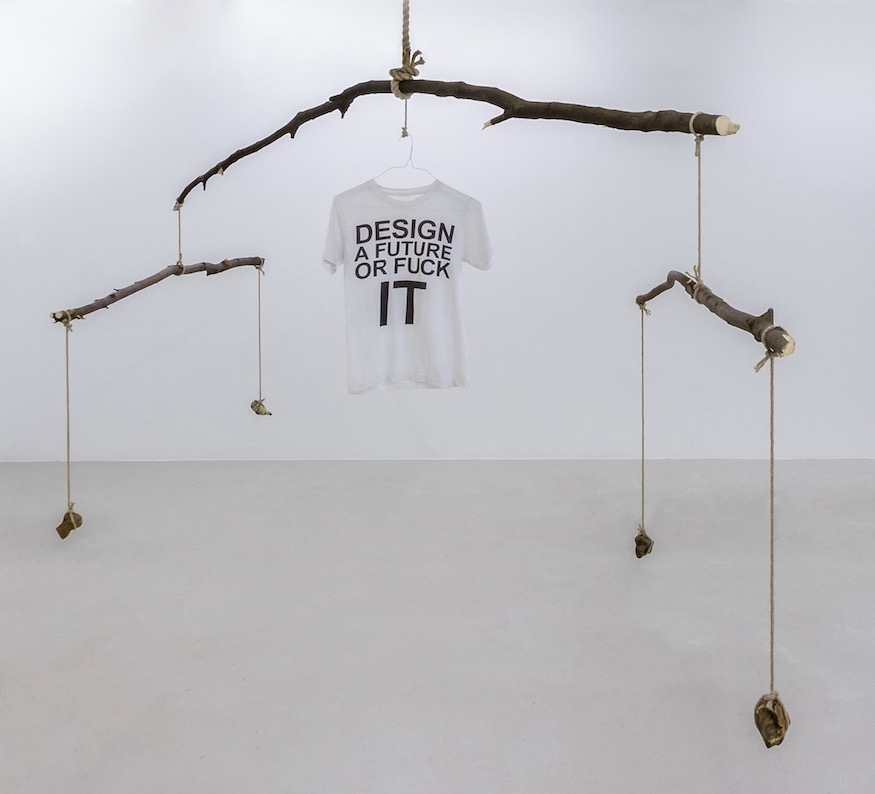 Joel Kyack: Hold on tightly / let go lightly @ Workplace
Kyack turns himself into a human fountain, creates a natural world version of a Calder style mobile with a t-shirt exclaiming 'design a future or fuck it'. It's a raw and primal interaction between humanity and nature, or of humanity as nature. Until 20 January.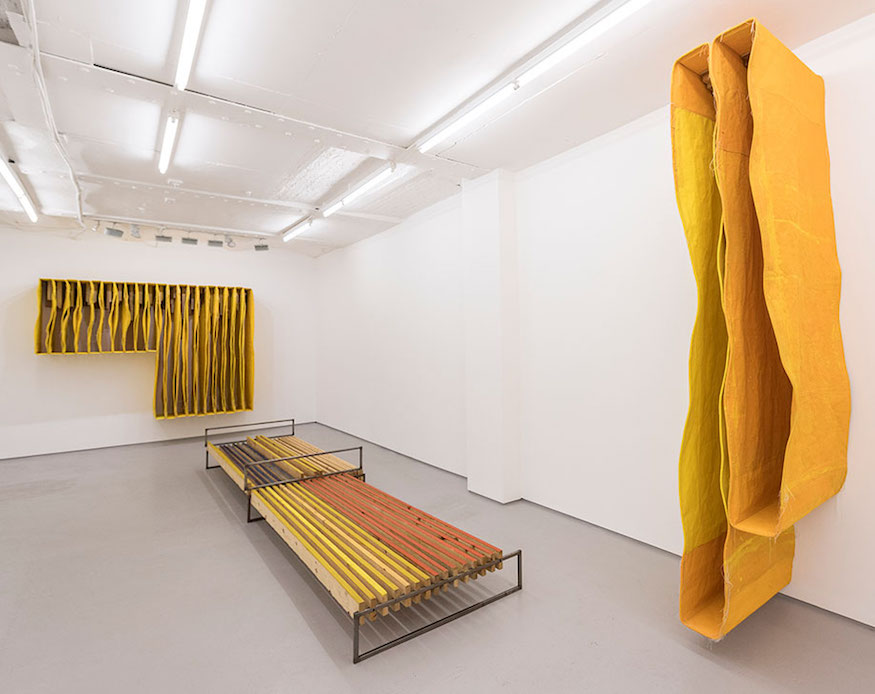 Simon Callery & Torgny Wilcke @ Fold gallery
It's a great idea to take a simple theme of a single colour and take it in two different directions by two artists who complement one another so well in this sculptural installation. Until 27 January. 
All images copyright the artist and courtesy the museum or gallery. 
Categories
Tags