While everyone else is going crazy for the Apple X phone, we at FAD have fallen a bit in love with the world's smallest 4G smartphone 'Jelly'. Available in white, blue or black, the phone has all the features of a full-sized Android smartphone and even runs Android 7.0 Nougat with access to most of the Google Play Store apps but it's TINY. Despite measuring just 9.2cm x 4.3cm and weighing 13.30 grams it's got a 1.1 GHz processor, up to 2GB of RAM, 16GB of storage (expandable up to 32GB via a microSD card), and two nano SIM cards. For cameras, Jelly has a 2-megapixel front-facing camera and an 8-megapixel rear camera. PLUS it has an amazing three-day battery life.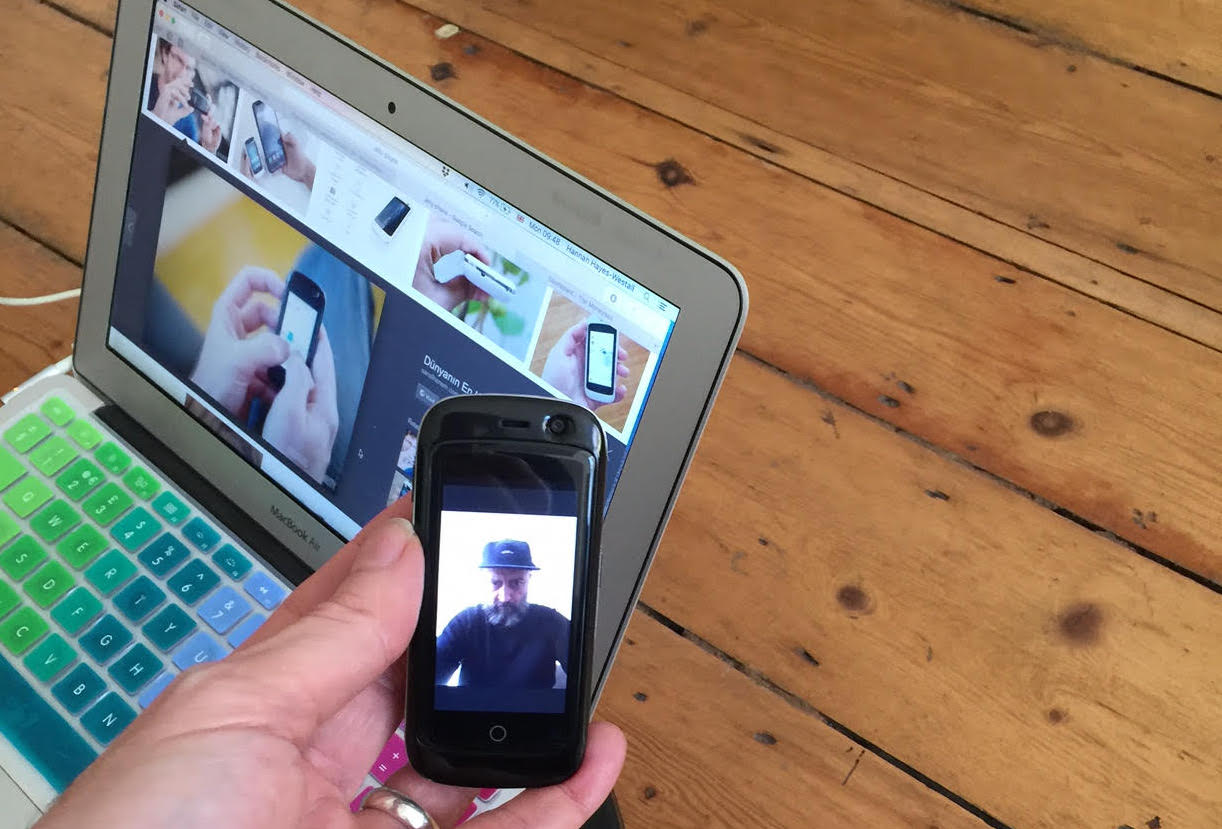 The Jelly is the best companion phone for trips abroad it shoots pretty good video and photos and the two sim card slots mean you don't have to change sims when you move between continents. Plus the micro SD card slot means you can save all your content for easy use when you get home, it would have been really handy in our recent travels to Tilburg for the 25th anniversary of The Museum De Pont and Lleida just outside Barcelona for our visit to PLANTA to see the amazing installation Double Bind from Juan Muñoz.
So to wrap up, it's got a great name that makes you sing Beyonce songs in your head all day (watch video below), it looks totally cute, it's got two sim card slots, storage, three-day battery life and it doesn't try and sell you stuff, like the Apple X.
But the totally cool thing about it is its only £99 from Amazon in the UK and USA
Read about more Tech stuff we love: fadmagazine.com/tech-we-love
About Mark Westall